Let's say it: Those adorable domestic tiny beasts are so annoying at times and become the pain in the arse. If you own a cat then you can relate what exactly I'm saying. They would stand on your head at 5 in the morning and would keep mewing to be fed. And yeah those treats. If you reward her with a treat on her good conduct for something, she would be double annoying the next time you reach to yank open the door of whatever cupboard her kibble is stored in.
My meow Lucy never misses a chance to irritate me with her clueless actions. Sometimes I can imagine her talking with her 'cruel mini-lucy' in her mind which always gives her the mischievous ideas. Well, no matter how much my Lucy annoys me, the next moment I end up smiling seeing her innocent face.
Despite providing her the lavish facilities to nurture her, she loves to go out and break the super comfy confined zone.
Cats are different than canines. You can train dogs and teach some discipline that works on a simple system of action and reward. But you cannot expect same for your kitty. If you find her messing with your food on a dining table, squirting her with water would be a more apt approach to stop her from misbehaving. Trust me, rewards don't work!
This is the thing with your kitty, she does something good, you reward her, and next time she will try to be more annoying. She is gonna annoy you and all you can do is take a sweet revenge.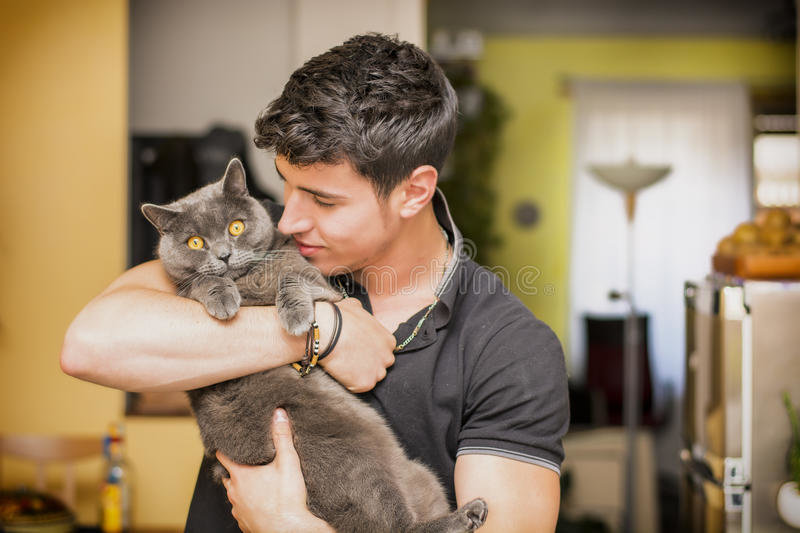 credit: dreamstime
Not to mention, the sweet revenge is just a little teasing and it does not include any harm to her. My sweet cuddly meow has made my childhood special and I do not know the other way than just envelope her in my arms to show how much grateful I am. Cats don't like courtship beyond their boundaries. I mean when she indicates her cuddling desire by rubbing herself with your legs and her inconsistent meows make you hug her and the second you engulf her, she will start making face (she sometimes uses sharp paws too!) Forceful affection is my favorite way to express my love and to tease her.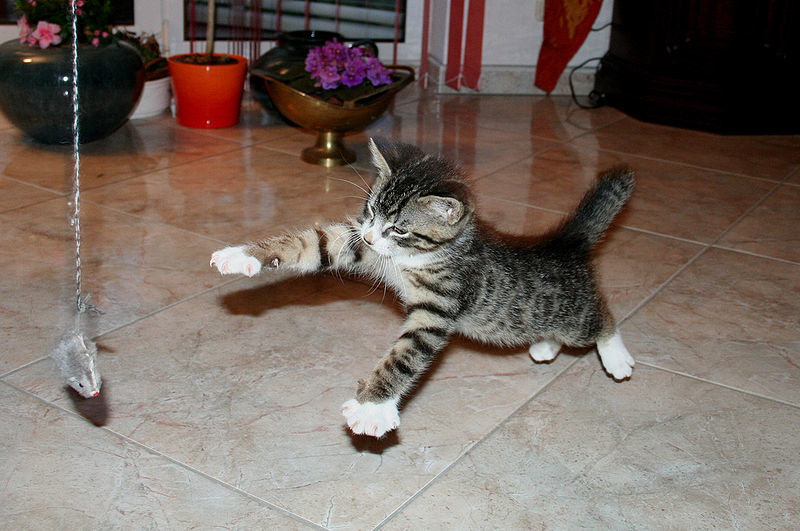 Credit: Wisconsin petcare
Ever tried not letting win your kitty? I never let my kitty catch the dangled string just above her head and make her jump to get that rill of woolen thread. Well, I enjoy it a lot but there is one thing I like about cats, the perseverance. She would not give up until I hide the string. I just enjoy the way she plays with it. And before I end the game I gave her air-suspended-toy.

Lucy has a big stomach which can hold tonnes of food. My chubby little furball never gets enough of food so when it comes to teasing her I never miss a chance to tease her with her meals. I take out her bowl and put it in front of her and serve only a chunk of her raw food and I observe her face and her meows to get more of her meal. I just love her asking for food!
Have you seen your kitty ever dressed as a cool sunbathing lady on a beach? Try to dress her in ninja style or whatever you think she will look funny and adorable. Your ninja kitty will abhor it but you will definitely enjoy it and take some photographs with her for sure.
Teasing your beloved ones is not harming them in any manner. I really wish my kitty doesn't take it teasing the other way. And at the end, pet loves best and that is all that matters.