Everyone has someone in their lives that they look up to more than anyone else. It may be a family member, friend, celebrity or public figure. For me, that person is Reba McEntire; and while to some she is a big name star, singer, actor, author and movie star, to me she is someone I have gotten to know over the years and have one-on-one experiences with. But it didn't start out that way.
When I was a little girl, my mother played me her "For My Broken Heart" album. Little did I know as a child that this woman singing would end up becoming my hero forever. The first song of hers I ever fell in love with was "Bobby." The second was "That's The Night The Lights Went Out In Georgia." It was all thanks to my mother for bringing Reba into my life, and while she did wreak a lot of havoc, I know I have a lot to thank her for.
I was bullied relentlessly in school because of my love for Reba, starting in elementary school and lasting through middle school. It broke my heart then, but looking back I realize now that my peers just hadn't yet experienced what it was like to love anyone or anything as deeply as I loved her. It was during this time I began relying heavily on her as life became harder to handle. I was dealing with more than any kid my age should have to face, and she became my rock. My health began degrading, as I developed heart problems and a slew of chronic health issues still plague me today. It was a very confusing time for me as I began recovering memories from my childhood that my Post Traumatic Stress Disorder had suppressed for so long.
Desperately trying to make sense of so many broken pieces and keep my drug-addicted mother alive, I began feeling isolated, depressed, and ashamed. I started cutting myself to dull the pain, and when no one understood, it only got worse. Soon enough the self hatred set in, and I just continued harming myself because that's what I deserved, right? All of my friends deserted me, I had no one to turn to and got to the point where I really wanted to just die.
Reba saved me. Through her music, she never left my side. She gave me a sense of purpose, someone to believe in and a reason to go on. When the rest of the world walked out, Reba helped me walk on. I remember crying in my room at night, because of all Reba fans in the world, how would I ever get the chance to meet her? Little did I know, I was so wrong. I went to my second Reba concert on January 14th, 2012 when I was 13 years old and preparing for my first heart surgery. I had lots on my mind, and I truly wasn't all that excited. My mother started telling anyone that would listen about my surgery, and while I didn't like the attention, soon enough I had a meet and greet pass in hand thanks to the amazing people from Country 92.5 in Connecticut. Honestly, I felt like I was going to die. I had all the staff in a nervous frenzy, trying to make sure I didn't hit the floor. They warned Reba ahead of time that I was ill, and when they finally let me in I held onto her for dear life. I couldn't stop crying, and I just stared at her. She was so beautiful. It was like something out of my wildest dreams; the way she just held me there as her motherly instincts came flying out. We exchanged words regarding my surgery, and I said goodbye as I stumbled out of the room. I slid down a wall and sat on the floor with a nervous group of adults standing over me, and as she walked by she bent down, concerned, and waved at me through their legs. I was on cloud nine forever. I'd finally met my hero.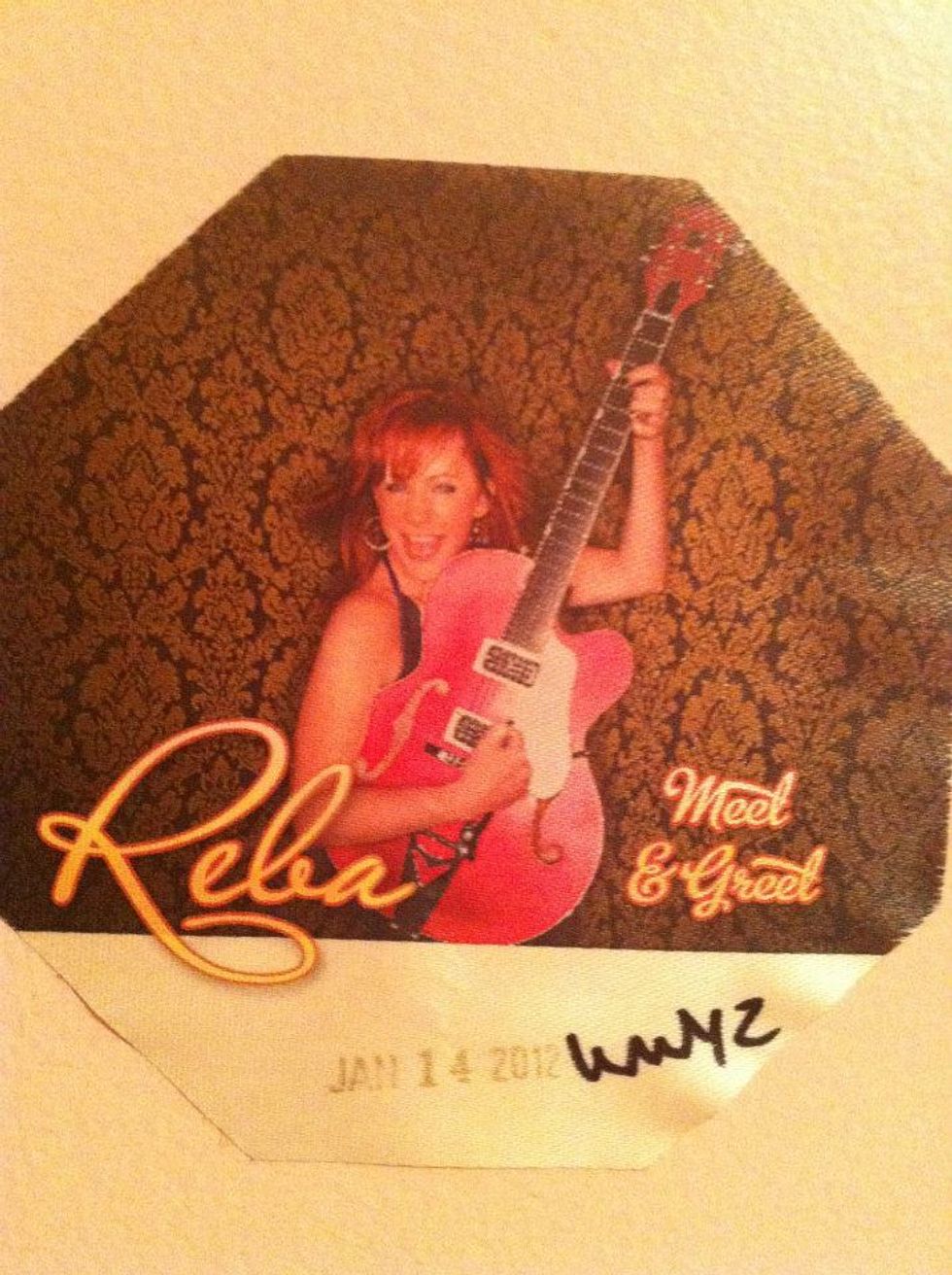 This is just one of my meet and greet stories, as I have met her four times since then and have stayed in contact with her thanks to social media. God blessed me by putting her in my life just when I needed her the most, and has kept her here with me all these years through two heart surgeries, sinus surgery, chronic health problems and as I cared for and lost my mom to her battle with addiction.
During my last official meet and greet with her there were three generations of Matthews women present, as my mother and grandmother were able to attend. This was my mom's last Reba concert. I know that she not only helped me, but helped my mother and our relationship as well. When my mom would be having a bad night, she's knock on my door and ask to borrow "For My Broken Heart" or another one of Reba's CDs. Then I would hear it play on repeat all night long. Our relationship was a rocky one due to our role reversal as I became the parent and she became the child. There were many fights, many overdoses, many nights the police needed to be called and the paramedics responded to remove her from the home. Endless crises, endless turmoil, and constant trauma. We were constantly at each other's throats because I was actively watching my mother die and desperately trying to stop it. But if there was one thing that could make us forget about all the bad, it was Reba.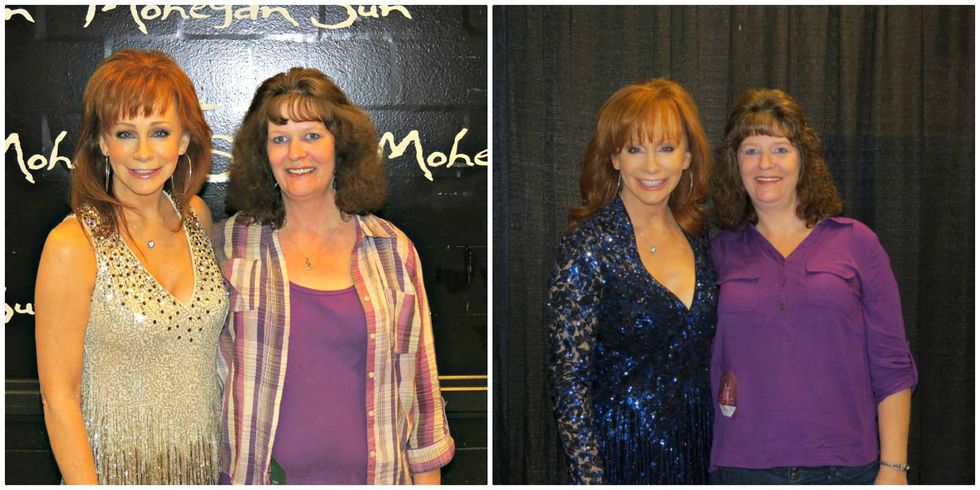 Through the good, the bad, the ugly, and the heartbreak, Reba brought my mother and I together. Some of the best memories I have with my mom now that she's gone revolve around Reba, and if it wasn't for her, I wouldn't have them. Likewise, if it wasn't for my mom, I wouldn't have Reba. God works in amazing ways, and I have definitely learned that through this experience. She helped keep my mother and I close, she helped keep us grounded and she helped us bond even through the toughest of times. She gave us common ground to return to when things became awkward or tense; whether it be after a fight or after my mom just returned home from the hospital, we could always use Reba to fill awkward silences and break the ice. I will never forget having my mom singing and dancing next to me during concerts, or how I'd hear her laugh as we'd watch the Reba TV show. Now that she's gone, the fact that "For My Broken Heart" was the first album she'd ever showed me couldn't possibly seem any more relevant.
To remember my mom on the eve of the one year anniversary of her passing, I surprised Reba at Caesars Palace with a gift I'd been wanting to give her for a very long time. The frame I had made for her perfectly honored my mother's life, and the woman whom we both owed so much to. I know my mom was so extremely proud.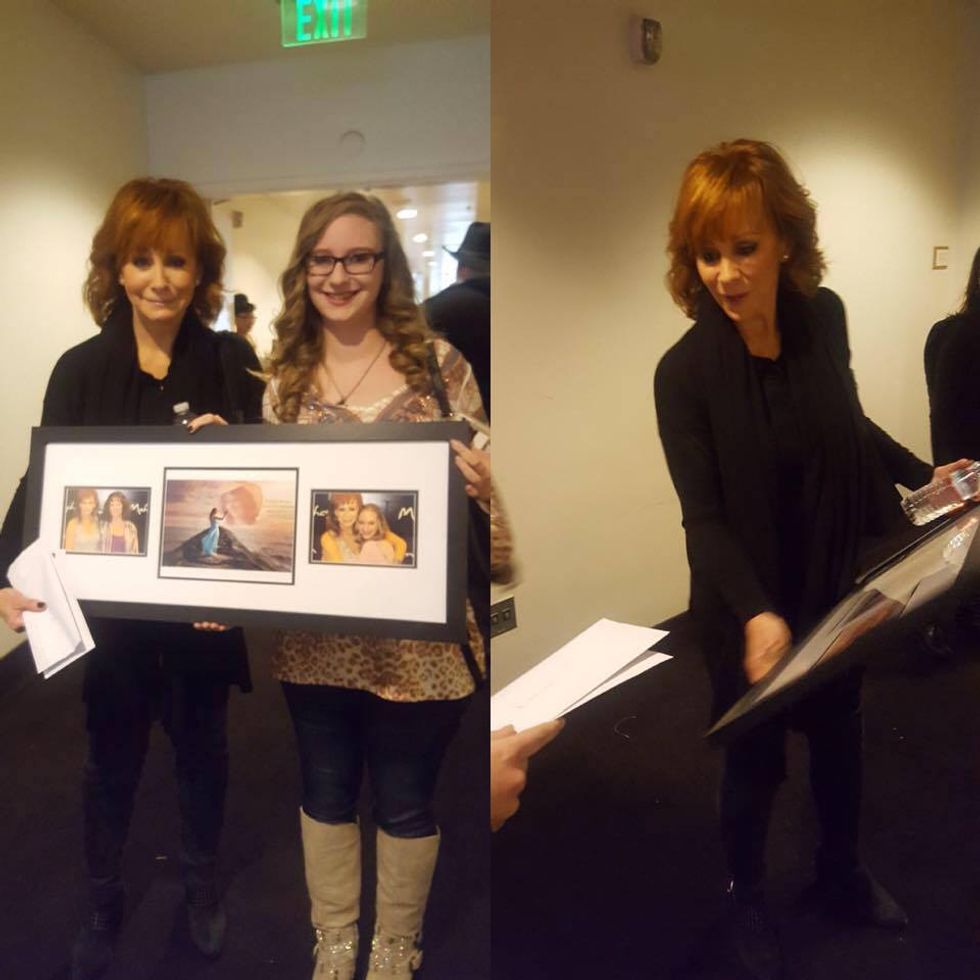 Something else that Reba has given me are the best friends I could ever imagine. Getting to be a Tweeba has allowed me to be a part of something that is bigger than myself. I have made friends from all over the world, and have been blessed to have gotten to meet so many of them. They have been there for me through the good, the bad, and the ugly; through Reba's every endeavor, the excitement, the heartbreak. The fondest memories are the ones we have made at Caesars, getting to have all of my friends gather here in my hometown of Las Vegas to celebrate the woman who has brought us all together. I am so proud to remember it, and I am so proud to call them all my friends. Tweeba Nation. Of course, I can't forget Susie and Mark, who have been incredible friends to me and changed my life, all thanks to Reba for bringing us together.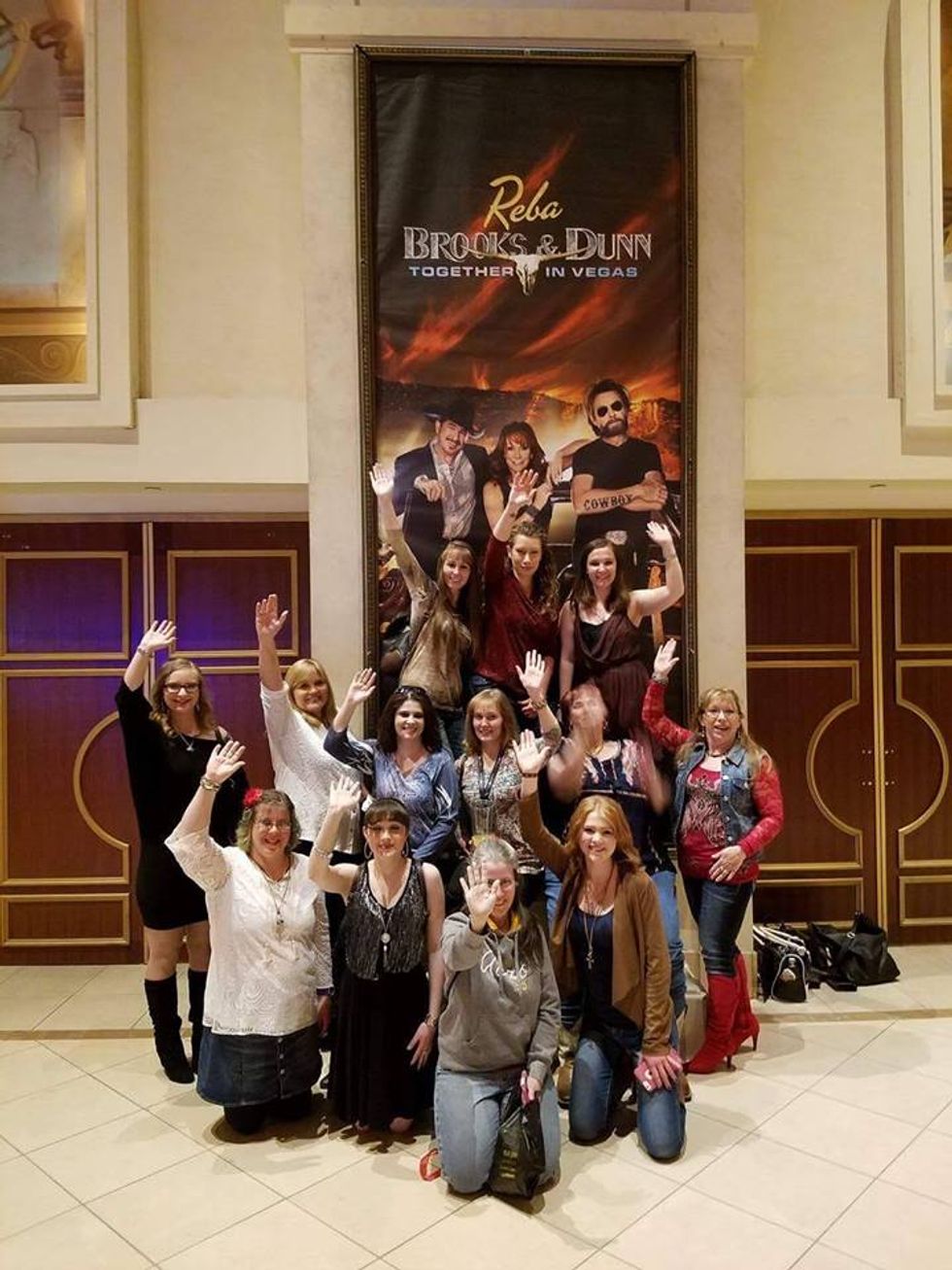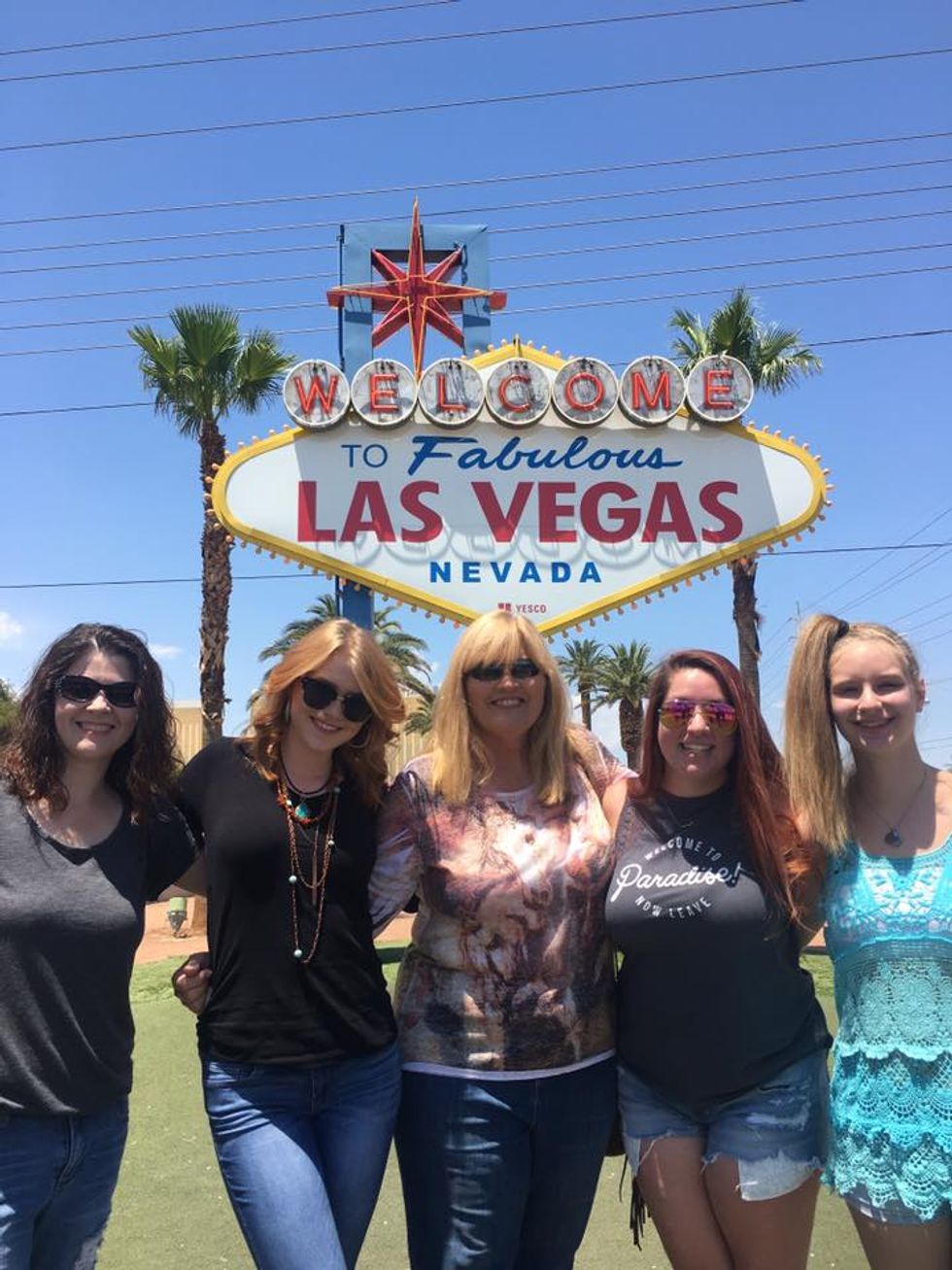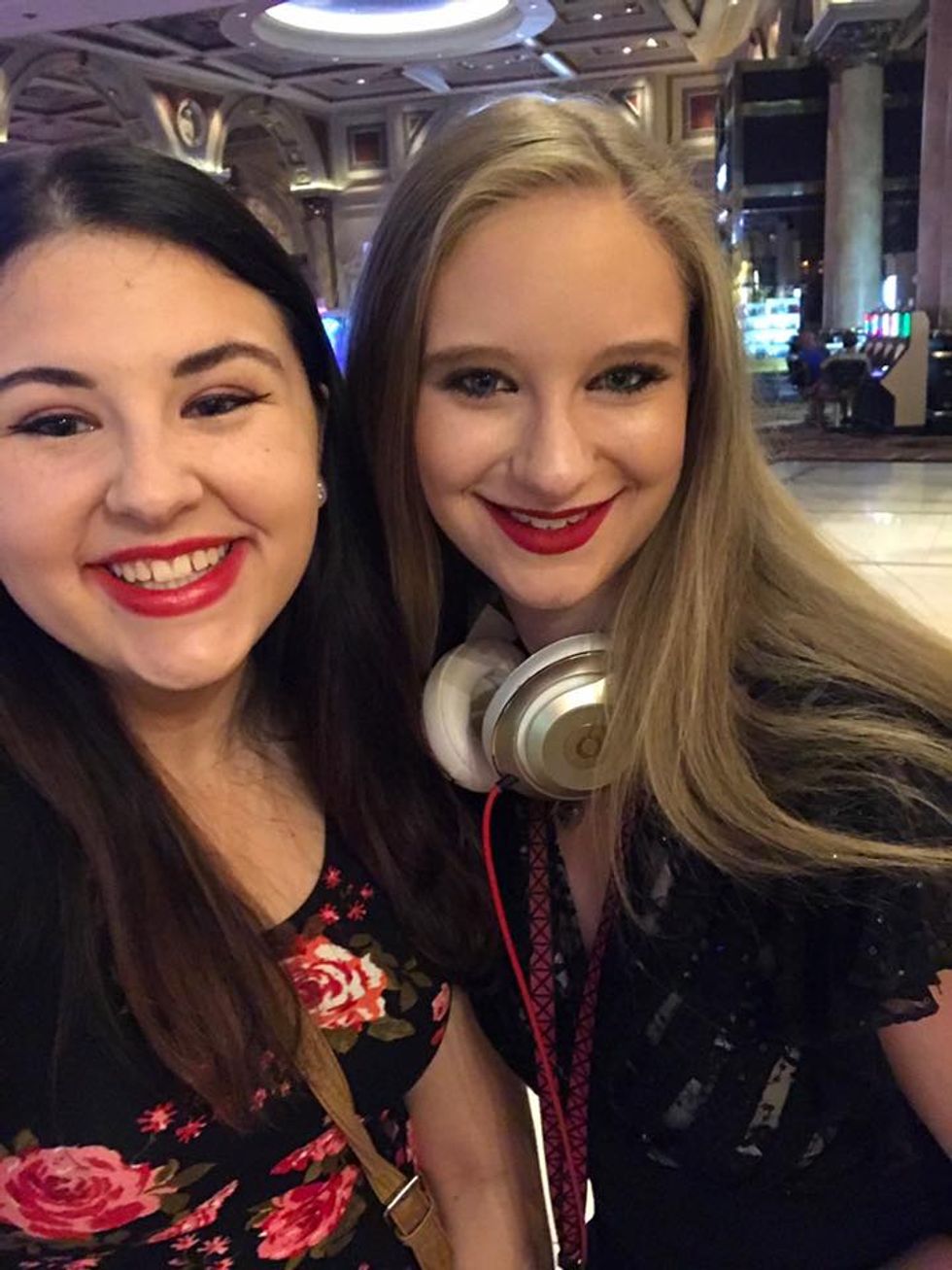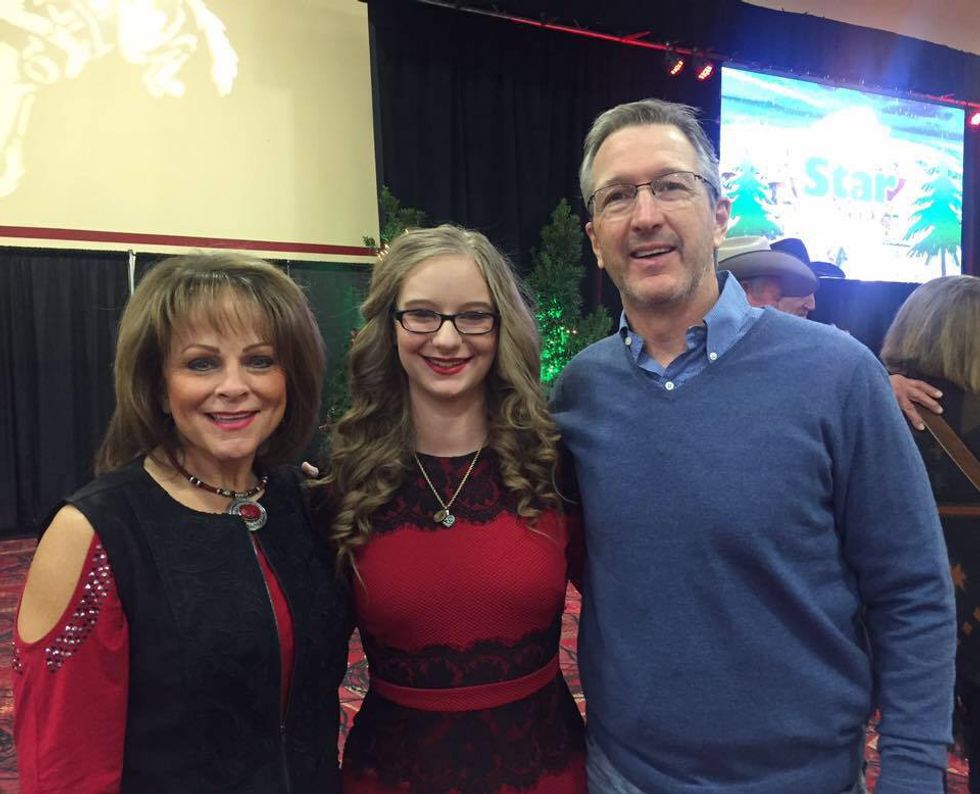 Reba will always and forever be my hero, my rock, my mentor, role model, and in a way, my friend.
"The baby girl without a chance,

The victim of circumstance,
The one who oughta' give up, but she's just too hard headed.


With gentle hands and the heart of a fighter,
I'm a survivor."