Sometimes laughter is the best medicine and while the news is especially unsettling during this unprecedented time, Twitter users always have a way of making us smile. This time, we have giant skeleton boyfriends to thank.
If you have no idea what I'm talking about, you should know The Home Depot is selling a Halloween decoration that's none other than a 12-Foot Giant-Sized Skeleton with LifeEyes. Sure it's just short of $300, but for 12 feet of spooky cuteness, people are in love and the jokes just aren't getting old.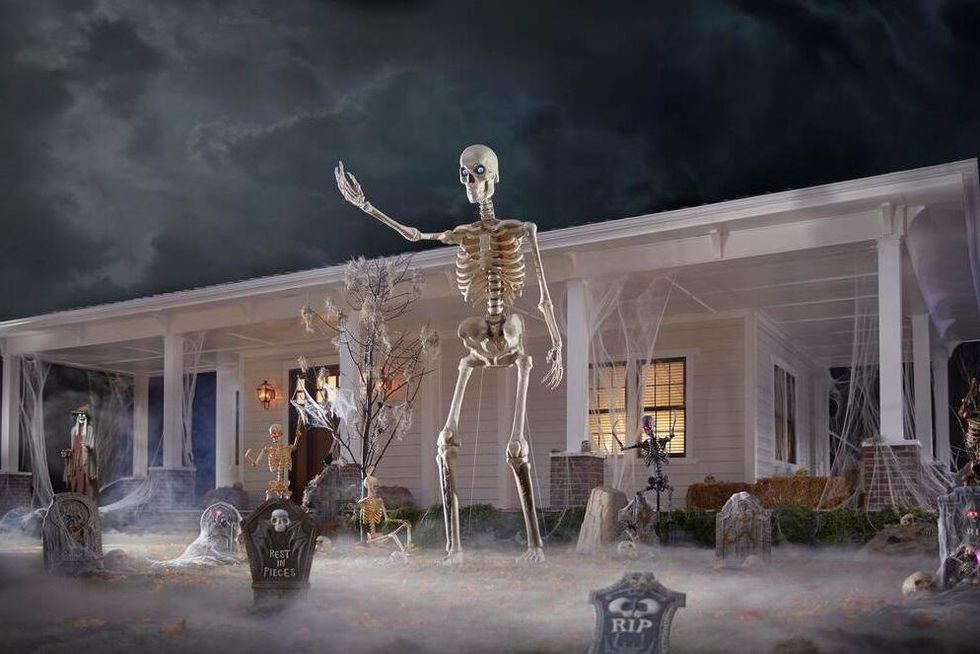 The Home Depot
Singles are hopping on the trend to confess how they dream of having a giant skeleton boyfriend while those in relationships are tweeting about how the best gift their real-life human boyfriends could give them is a giant skeleton. It's so ridiculous, but I'm dying over it (skeleton pun intended).
Honestly, single, taken, no matter the relationship status — it seems like everyone wants a giant skeleton boyfriend because... who wouldn't?! There's enough stuff going on in the world, if a giant 12-foot skeleton will make you happy, you do you.
Follow Swoon on Instagram.