The holiday season is upon us, and if you are any kind of merry celebrator, then you probably have a list or set of requirements in your head that for the majority, needs to be fulfilled in order for you to have some semblance of peace, joy, and happiness during this festive season. Budgets may be pressing, the food too tempting, and your patience trying, but rest assured, with a bout of courage and a continuous practice of saying, "no," you should be fine. However, if you find your checklist remaining unchecked, then also keep in mind that spontaneity makes way for wonderful possibilities. Sometimes, having things go unplanned can bring about better results. So keep your head up, and stay merry!


---
1. Make my first New Year's Resolution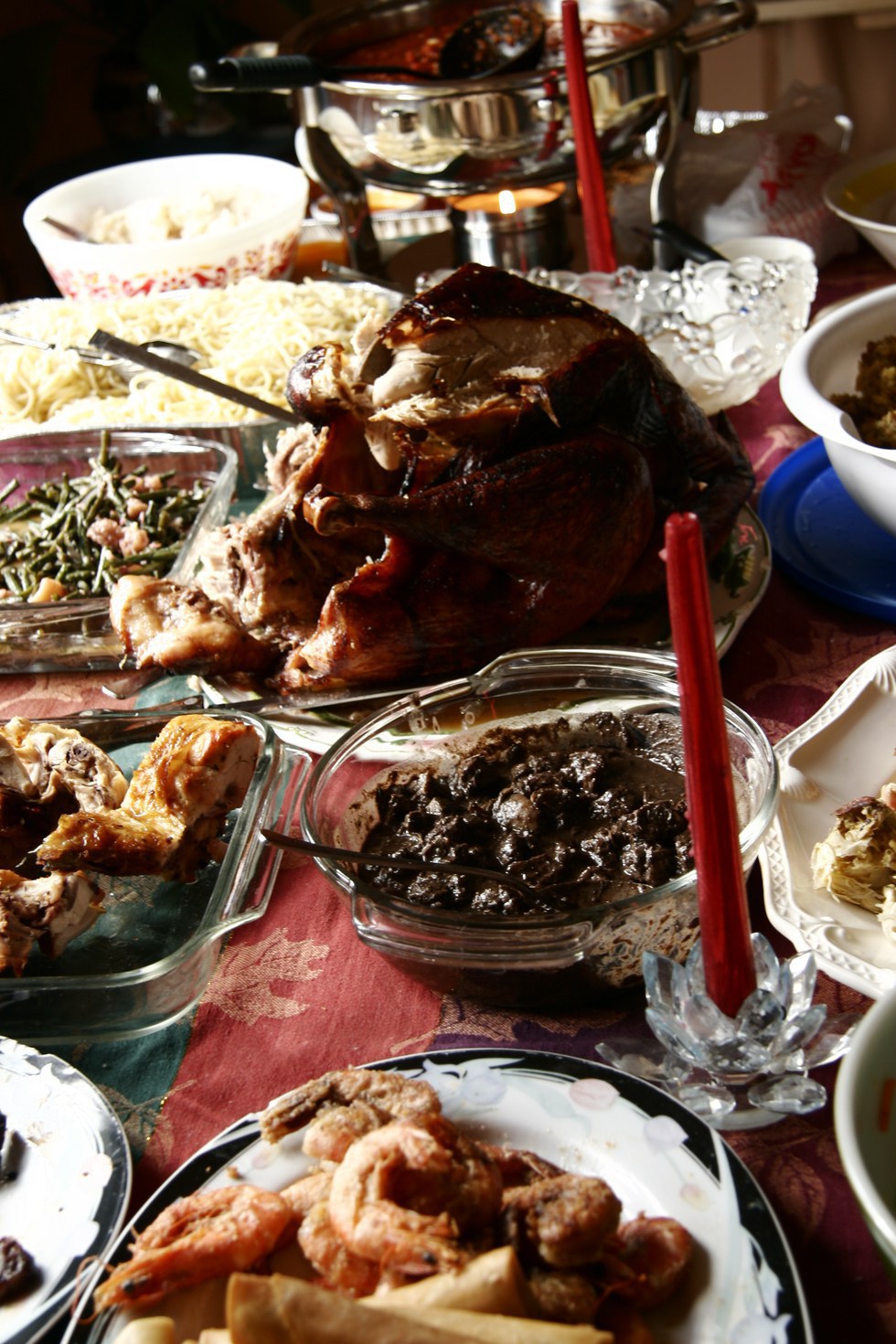 ...and why would I do that so early on in the game, you might ask. Well considering my marvelous, nonexistent aptitude of refraining from devouring every scrumptious dish set on the table - that number on the scale before the Thanksgiving feast will become my weight goal for next year. Doubtlessly, I will be packing on a new pound or ten and that will be okay. It's okay to enjoy the food, because sometimes, some dishes only get served once a year. Therefore, it's okay to gain a few as long as I lose them in time before the next holiday season hits.
2. Check my list & check it twice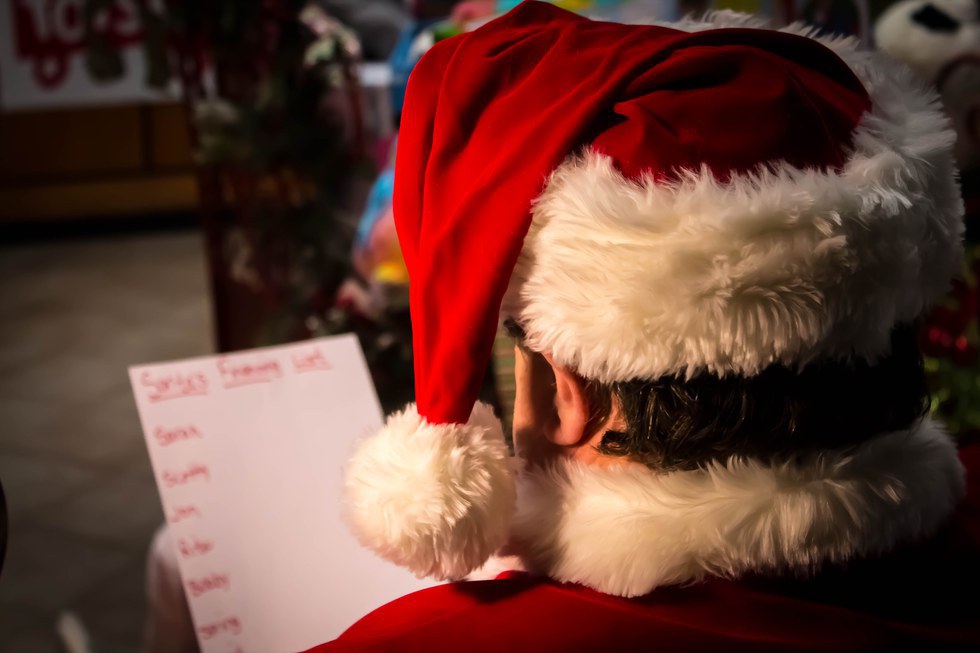 Because budgets are a pain and I have to make sure everyone is on that list and no one is left unaccounted for. A sad Aunt Sally is the last thing I would ever want as she might hold it against me, making for a very unwanted - and awkward, family gathering.
3. Get through my book stack (or piles)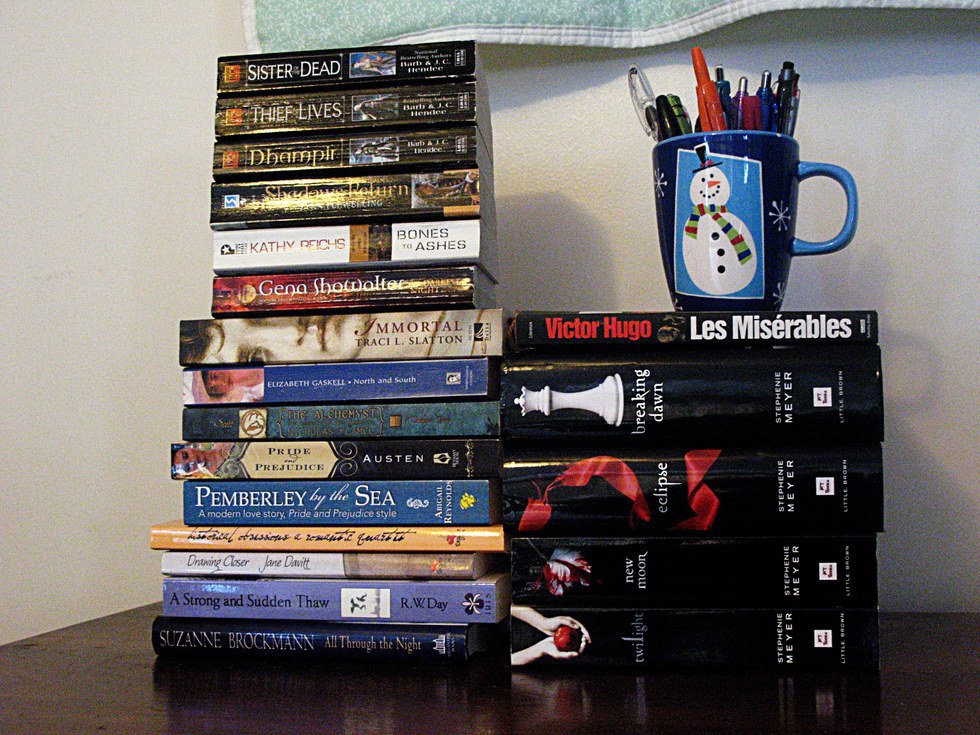 If you are like me, you probably have an accumulating pile of books since the semester had begun. With school work and life stealing the spare time I would normally have for reading, I found myself simply adding to, but not depleting, the stack of books shelved into the various caches of my bedroom. Thanksgiving and Christmas break will create just that perfect opportunity to become a literate recluse.
4. Be nice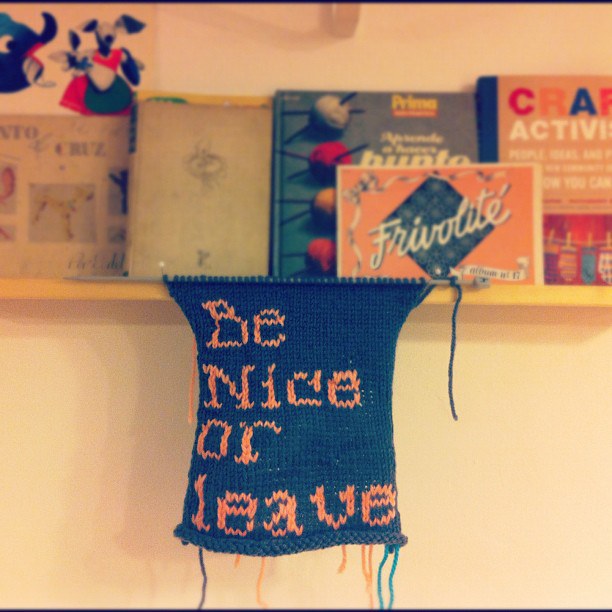 Not saying that I'm not nice, but sometimes, I find it always good to remember to be more tolerant during the holiday season. I'm not the only one going through the seasonal stress of gift giving/searching and party preparations. The holiday season is the perfect time to practice being more patient with others. Learning to be the first one to apologize or just letting the other person get the gift instead, helps to simply just create a better atmosphere for everyone to enjoy the holidays. (It might even get you some extra presents from Santa too, who knows.) However, if the temper doesn't stop rising - remember, walking away from the situation before it escalates will always do.
5. Avoid family feuds at all costs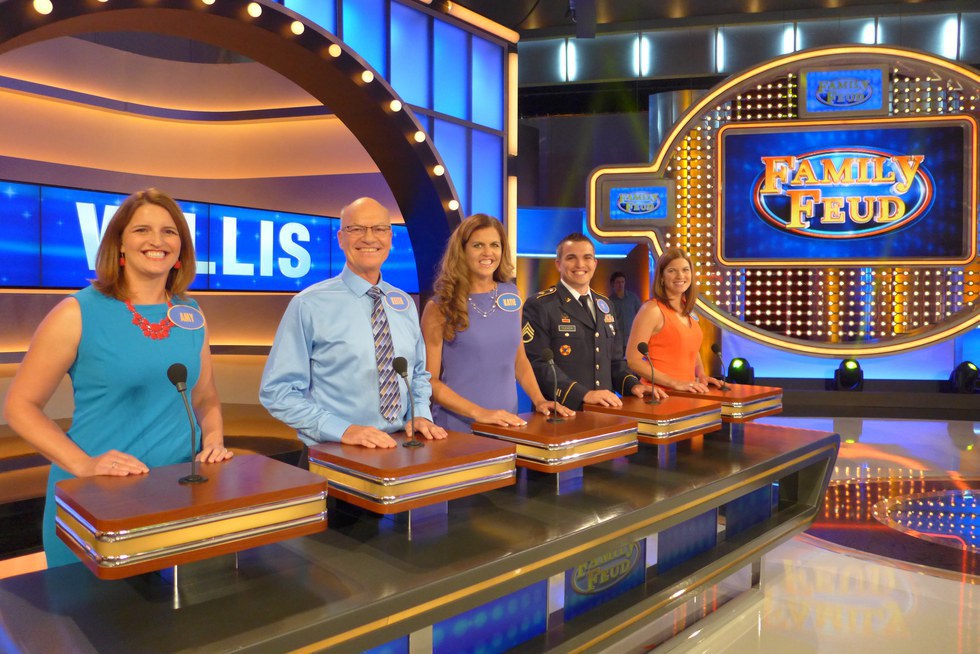 No, not the game - but if it helps to diffuse the tension, then by all means - I won't rule out the option of playing it! While this goes with the idea of being nice, I believe that by remembering to respect everyone's opinions, for example - about the recent election, then I can spare everyone from picking up arms, (or culinary), and shouting for their opinion to be heard and accepted. Also, if I'm not the one instigating the argument, then it is also good to make an attempt to keep one from happening. Someone thinks that Trump shouldn't have won the electoral college votes? Well, just casually bring up those Joe Biden memes to detract from that hot subject.

6. Make a schedule/ Plan ahead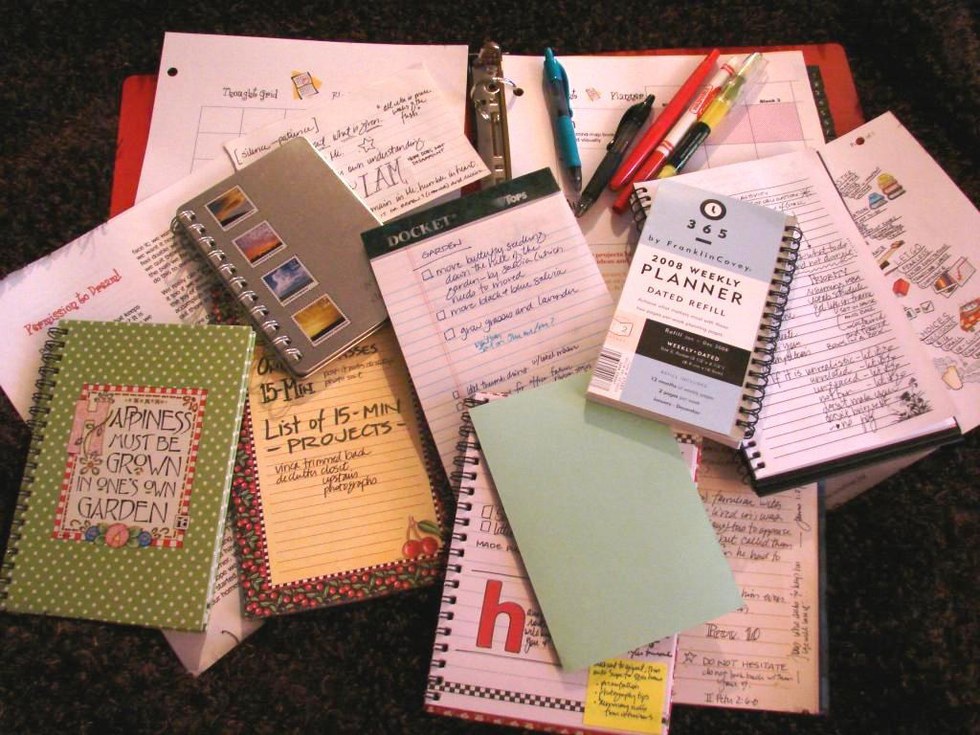 So, Martha has her Christmas party on Tuesday and Jim is having one on Thursday. The Secret Santa exchange at work is occurring on Wednesday night, and the team is having a holiday dinner Friday right before the Christmas auction at - !

By calling or sending a text ahead of time to confirm dates and writing it all out on a planner or two - plus adding it onto your cell phone's calendar - makes for a more organized holiday season. Missing out a party or gathering can take a hit to your reputation, and knowing myself, I would rather feel stressed over all the social events rather than forget one was even going to happen on a certain day.
7. Binge watch all the shows I've missed

It is inevitable, but sometimes I will find myself lagging behind a television series or four and am forced to evacuate the dorm room because the subject has been switched to the latest 'Walking Dead' death. So better to catch up now before it gets too far in the game.
8. Get the tree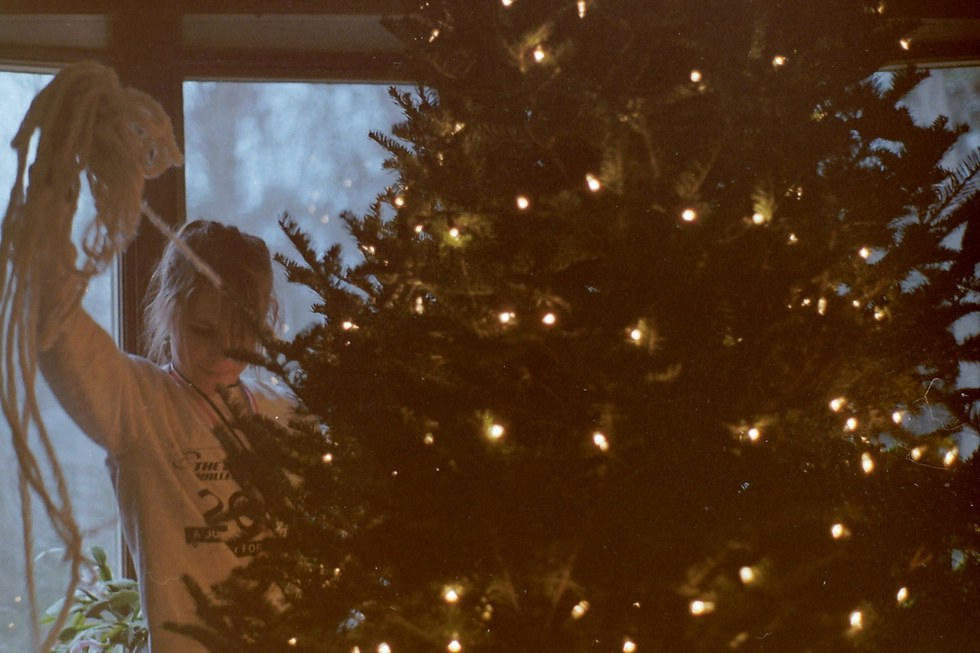 Sometimes, getting the Christmas tree from the attic or the farm can be a hassle, but it is a necessary duty which has to be fulfilled before December hits the family. Being the one to fetch it creates an inner turmoil, but eventually, I have to push myself to climb that creaking ladder or drive to that frigid farm to fetch the centerpiece of the house. The bright side is, once it lands itself on the living room floor, the holiday music starts blasting and the house becomes enveloped in a festive, colorful mess.
9. Clean

Not entirely sure if this is just exclusive to my family, but once November hits, my mother makes it an obligation to go into a cleaning frenzy before Thanksgiving week drops on our doorstep. For this reason, I find myself having to rise up earlier than usual during break and help out my mom in the fight against everything that is dirty and messy. (Which, in her opinion, includes my room).
10. Enjoy your family and friends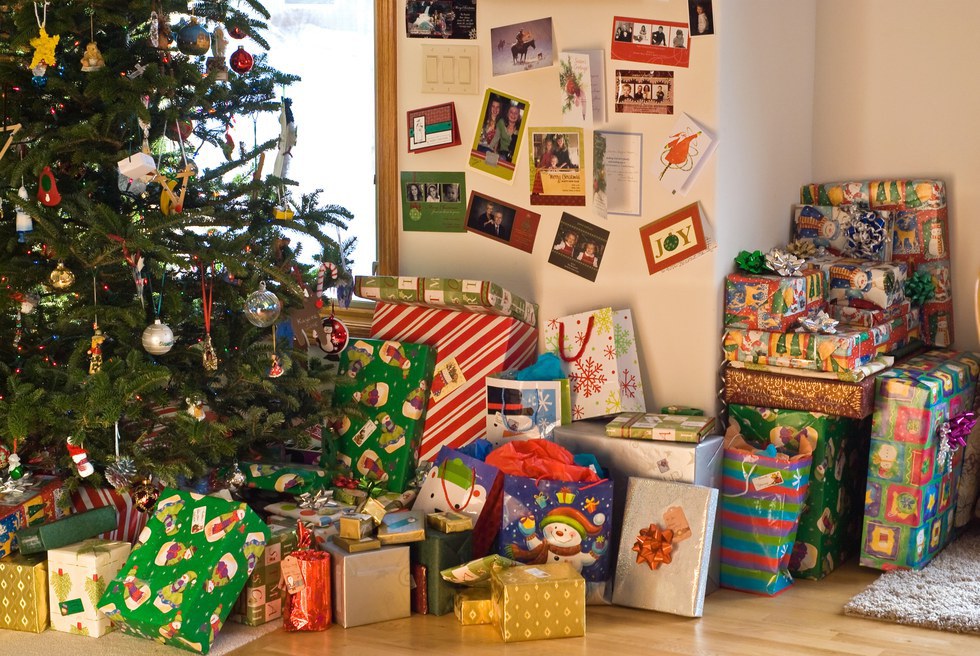 ...and remember to breathe. Sometimes, the holiday season is the only time I can see some of my friends and family, so it's important for me to have the time to be able to reach out and enjoy their presence. The holidays has become such a materialized season, so it's important to have the ability to step back from the chaos to reflect and enjoy the people and moments. Enjoy the time you have with your loved ones and never lose sight of the real treasures of this season.