I was sitting on my couch wearing a Democratic Party shirt and democratic donkey pajama pants watching C-SPAN cover the Democratic National Convention. My 2016 self-created election spreadsheet was pulled up as I tallied the votes during roll call, which was done alphabetically by state – Hillary needed 2383 votes to clench the nomination. North Carolina put her three delegate votes away so I stood up and watched as North Dakota officially secured the nomination for Hillary and continued cheering until Wyoming gave their votes. Then I started crying. I captured my excitement on video: https://youtu.be/cY6hMWxoR6s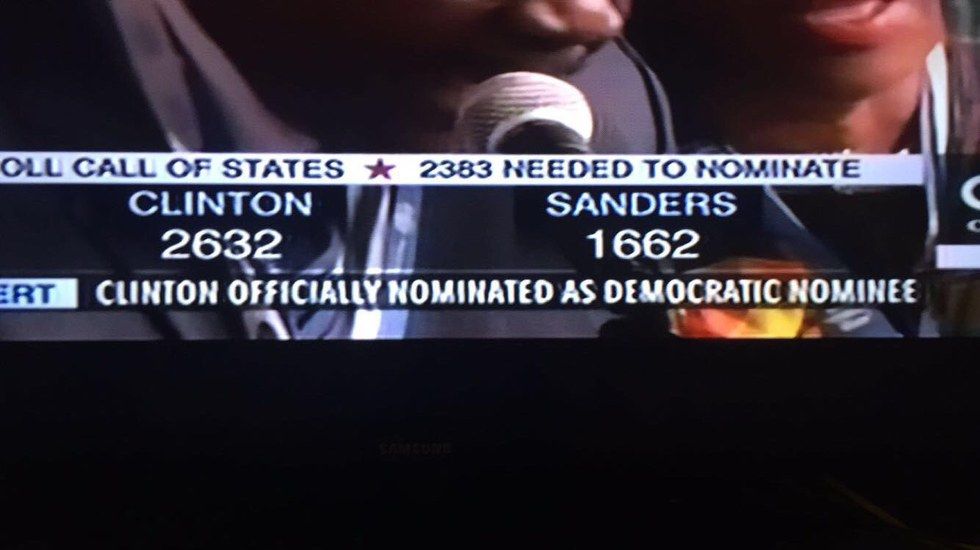 She secured the nomination earlier in the summer, but it was not official until the roll call vote at the DNC. I was so happy that Hillary Clinton was officially the Democratic presidential nominee that I started crying and here's why...
I have been involved in politics since I was 13 or 14 years old. Hillary Clinton's commitment to fighting for women and children at home and abroad increased my interest in politics and diplomacy. Her tenure as Secretary of State made me obsessed with the State Department and international relations because I saw the difference and impact she was making on the lives of others. I am active in politics and pursuing a career in diplomacy largely due to her. She fought to insure that children with disabilities had the right to education and views Americans with disabilities as equals – not as something to mock. I see her as an inspiration, idol, and a great female role model.
Before you think, it doesn't matter if Hillary Clinton is a woman or people only like her because she is a woman, think again. Before Trump was named as the candidate, Hillary's gender was not a major factor, but for a lot of people, it was a bonus. We have heard time after time that she is the most qualified person to ever seek the Presidency – and yet people completely disregard that. They want a Washington outsider with assets and stocks tied up in foreign businesses. If I get surgery, I'd rather have an overly qualified individual who knows what she is doing and uses the best tools out there, than a man who has never operated a day in his life and has assets tied up in certain brands of surgical equipment that may be faulty and views his female patients as less than equal. This is not about a Washington insider versus a Washington outsider, this is about equality and who sees all Americans as equal.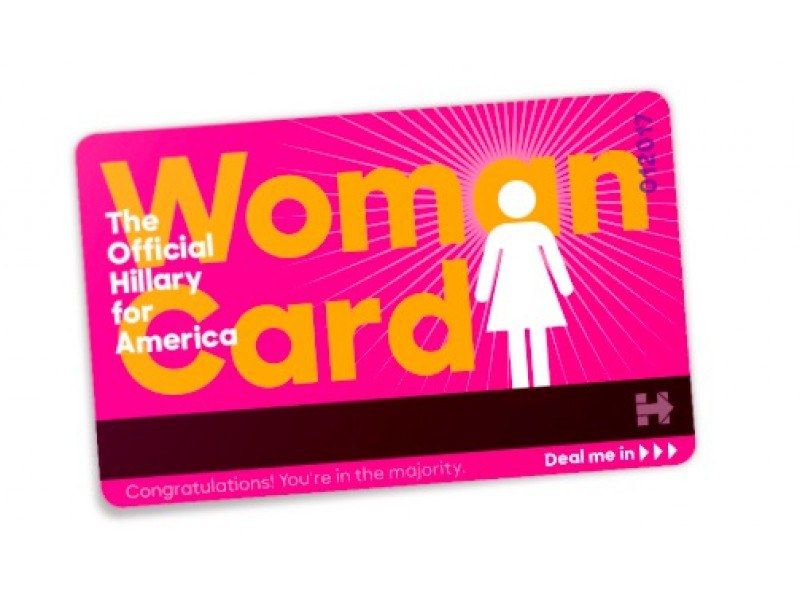 The woman card has so much worth this election because Trump doesn't see woman as equals – something that doesn't just upset feminists, or women, or all the women he has insulted, but fathers, brothers, husbands, grandfathers, anyone who thinks men and women should be seen as equal.
It is a historic and exciting election, and for women and girls, having the first female President is cry-worthy. Nancy Pelosi was the first woman Speaker of the House, making her the highest ranking woman to ever hold office in the United States. Per the Presidential Line of Secession, with the 19 most powerful positions in the United States, only six have not been occupied by a woman: President, Vice President, President Pro Tempore, Secretary of the Treasury, Secretary of Defense, and Secretary of Veteran's Affairs.
Having a female president is a pretty big deal, and for little girls who have been told certain jobs are only for men or have only seen certain jobs occupied by men, it gives us hope. Just as Barack Obama gave hope to the African-American community on transcending ancient race barriers, Hillary Clinton is giving us – giving me hope by shattering ancient gender barriers. Our generation is seeing gender (male, female, LGBTQQ), race, religion, language, ethnicity barriers broken as traditional roles and stereotypes meet the 21st century.
So as a female in politics, I cried with excitement when I saw that Hillary Clinton was the first woman to be an official party's candidate and with common sense, our next President. To my grandma who wanted to be an astronaut growing up but was told women cannot be astronauts. To the only girl in a STEM class because she thought science and technology were not just for men. To little girls and big girls and women everywhere – we matter and we are equals. Hillary Clinton and all of the politicians who support her, are fighting every day for us so that it is a universal truth that all men people are created equal.