Welcome to LA, where everything that is trendy exists and is brought to life! Lately, a massive trend has obviously been the arrival of the third season of Stranger Things. Stranger Things has become a global phenomenon and has taken popular culture by storm. Most of the most recent season takes place in the retro "Starcourt Mall". With many conveniently placed "new" Coke adds and constant mentions of ice cream parlor Scoops Ahoy, this charming nod to the simplicities of growing up in the '80s is a fan favorite.
Naturally, Netflix publicity workers saw this as an opportunity to take advantage of us fans by baiting us with a real-like "Starcourt Mall" right here in Los Angeles. Located on Sunset Boulevard, you can visit the mall and many of the restaurants and dives mentioned in the show.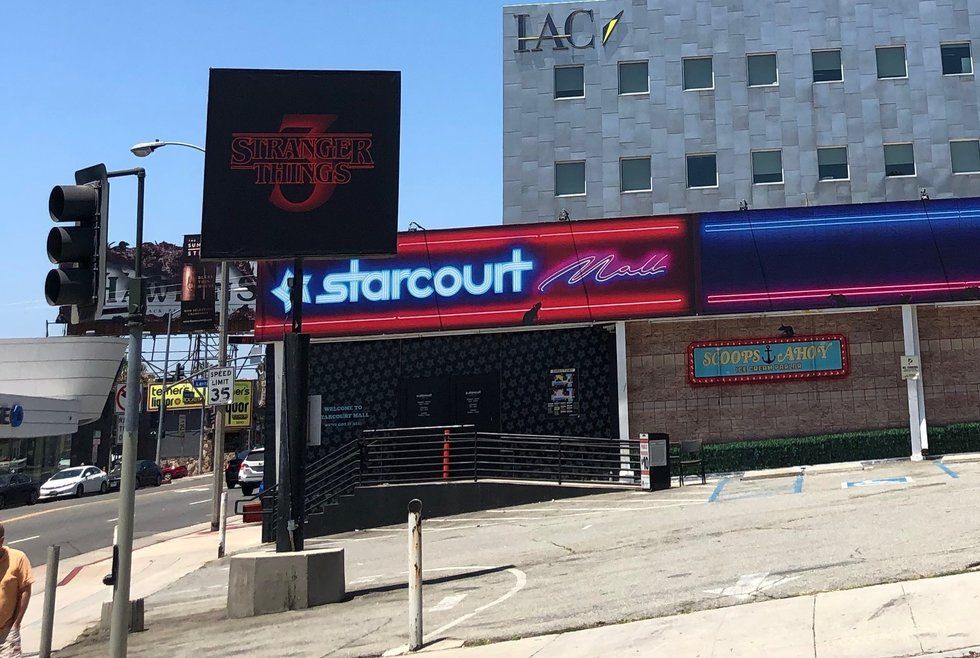 Starcourt MallMyself
The facade is quaint, small and located at the end of Sunset Boulevard. While it is a compact version, being in the presence of the small-scale mall feels like you're on the Stranger Things set.
If you are a fan of Steve Harrington's redeemable and lovable character arc, you can visit Scoops Ahoy yourself and try many of the menu items featured on the show.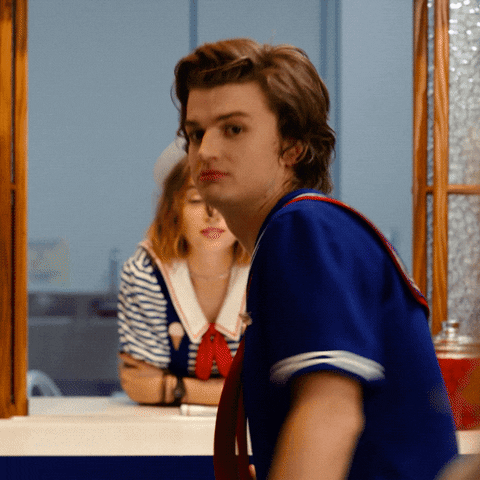 Steve: Scoops Ahoy Bombshell Giphy
Stranger Things has become one of the most popular shows of the modern era. The charming melange of timeless humor that attracts audiences of all ages and the vintage throwback references that induce nostalgia for the parents makes Stranger Things fully worth all of the hype and attention. Each season, the creators somehow make the plot increasingly engaging, stomach-churning (in a good way), and emotionally riveting. By making the characters so human, easy to connect to and real the audience is able to become invested in the entirety of the show and the world that it is set in. By bringing Hawkins to life in LA, it shows how one good idea and a gloriously executed production can make people of all ages equally as hype and excited. Unfortunately, tickets to the grand opening of the Starcourt Mall sold out in one day. However, I was lucky enough to enjoy the facade of a real-life version of Hawkins, Indiana just 10 minutes away from where I am living.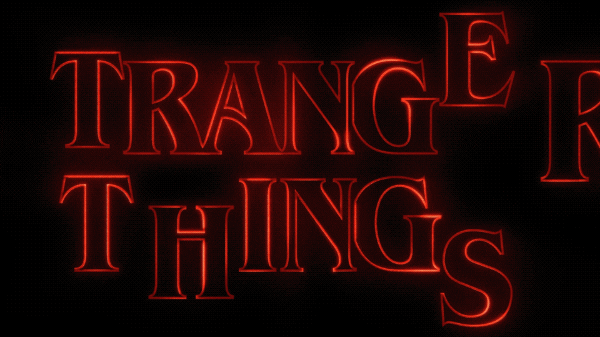 Watch season 3 on Netflix now ! Giphy
As I do not want to potentially spoil the surprises that season 3 brought to the table, I will offer a full rundown for next weeks article. By then, you have had almost a month to watch just 8 episodes. You should be done by then! If not, you have been forewarned. Spoilers are coming!