Life isn't always easy, but sisters make life a bit easier. Having a sister ten years older than me to guide me through life has been such a blessing. I am so grateful for her and all she has done for me! Being the little sis is definitely the best, and here are some perks!
1. You were basically her human dress up doll growing up.
From dressing you up in the outfits she chooses to do your hair and your makeup for fun, you were basically a little doll for your big sister to play with!
2. You have someone who has already been through it all to guide you.
Choosing where to go to college? She's been there. Having a friendship drama? She's done that. Any bump in the road that comes with growing up, she's been through it, and she's there to offer you guidance throughout your life. Seeing her grow up and go through life is a great example for you and your future.
3. You have someone who supports you wholeheartedly.
Your big sister is your biggest fan. She supports you in all of your endeavors, no matter how far out on a limb they are. She encourages you and supports you so you can always do your best.
4. She was your first friend.
Since birth, she's been by your side. She was your first, and your very best, friend coming into this world, and that is something you'll always have.
5. She could drive ten years before you could.
Rides, rides, rides! Before you were old enough to drive, finding a way place to place was a struggle. Luckily, God made big sisters who can drive!
6. Because she could drive, you went on many spontaneous adventures.
There's nothing like your sister coming into your room and saying "you're coming with me because I don't was to go to the mall (or the grocery store, or wherever) alone." You can't say no because she's your big sis and she's in charge, but you always end up having fun together.
7. You basically have a second mom.
Growing up, we don't always make the best decisions. A big sister is someone who can say to you "that's not a good idea, you're not allowed to do that," or "that post shouldn't be online, delete that." Although her "mom-ness" can be really frustrating at times, in the end, it is beneficial, and it's only because she loves you and wants the best for you.
8. You get to be an aunt at a young age.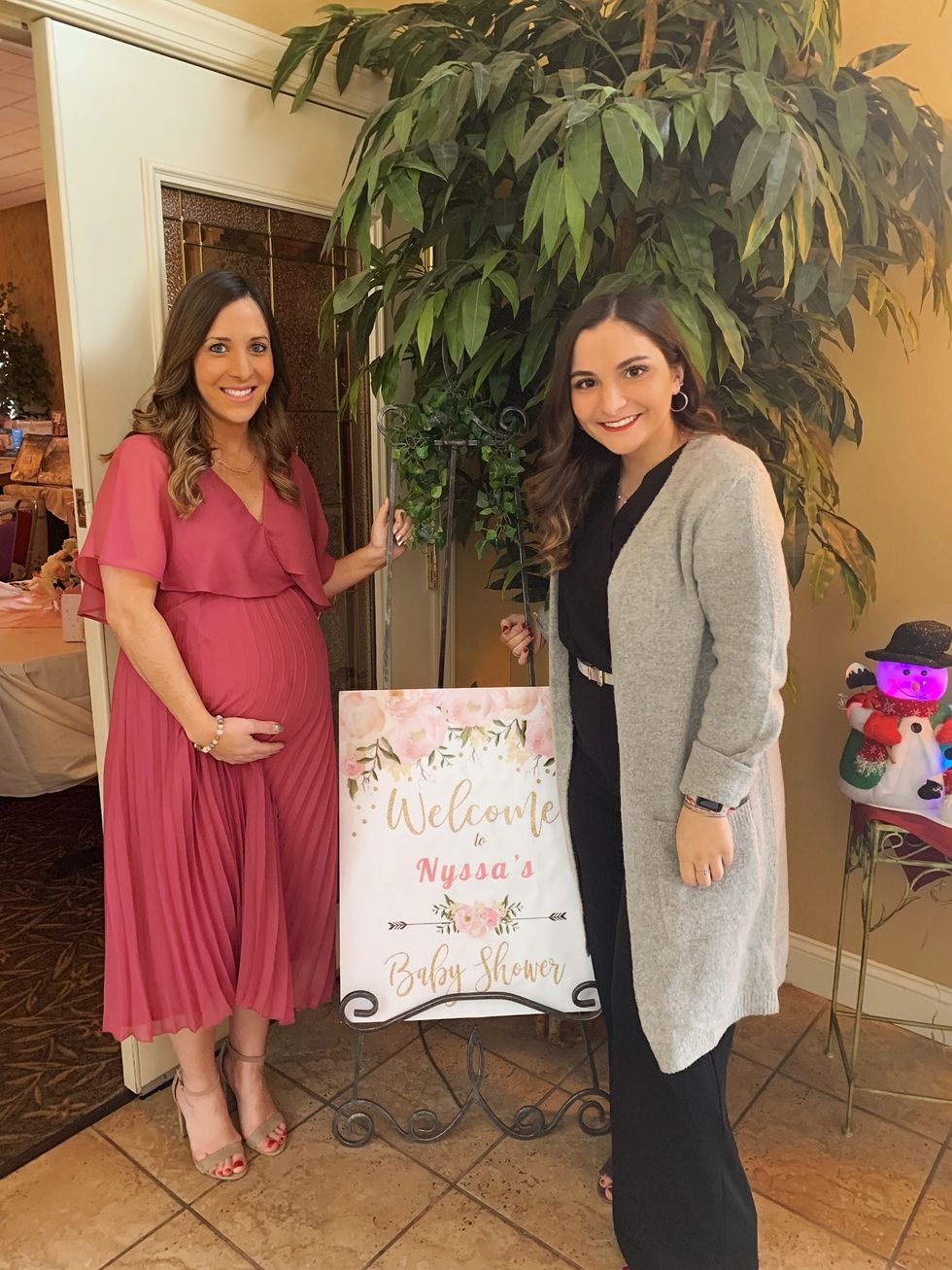 Nori Zaccheo
What is better than this! I became an aunt (or will be becoming an aunt this week!!!!) at age 19. Now instead of only having a sister to love, you have this new little person to love too, who is just like her, but cuter! You get to watch your sister take on motherhood and learn from her example.
9. She's always buying you things.
Whether it is something small like a Coolatta at Dunkin, or something big, like Jonas Brother's concert tickets, your big sis has been buying you things since you were itty bitty and couldn't make your own money. Basically, 90% of my extensive Webkinz collection has come from my sister's wallet. (Thanks, sis! I promise I'll pay you back for all you've got me when I will the lottery.)
10. You have lifelong best friend.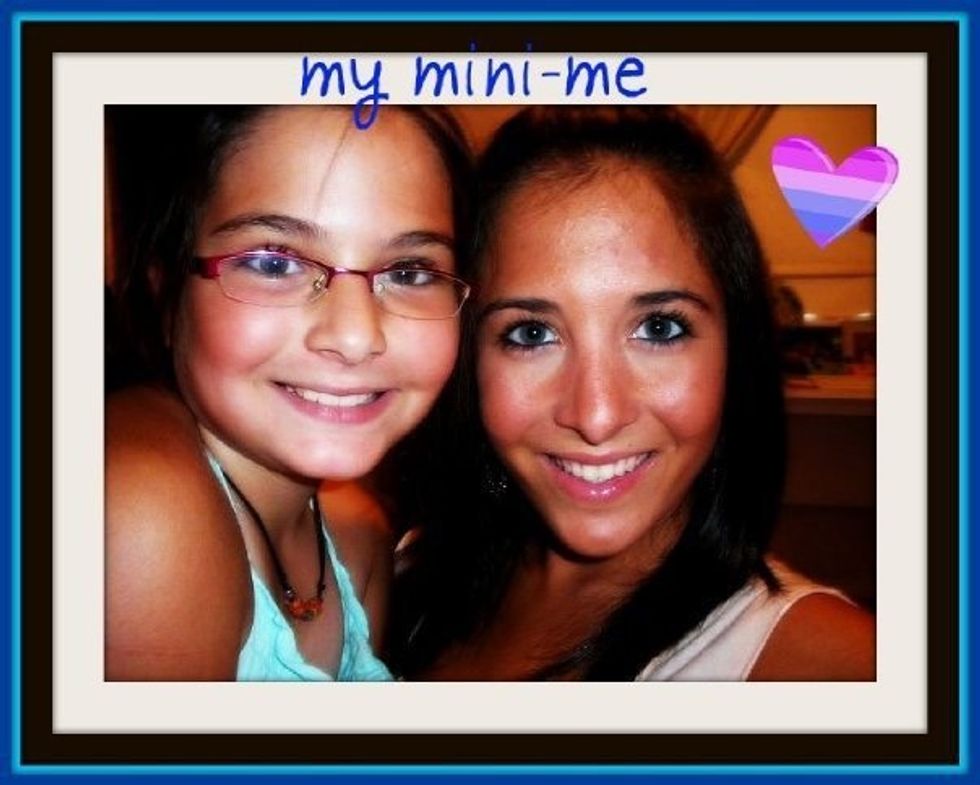 Nori Zaccheo
You big sister is your best friend, no matter what. You're always there for each other, and love each other more than anything. You don't know what you would do without the person who has done so much for you.
Love you, Nyssa!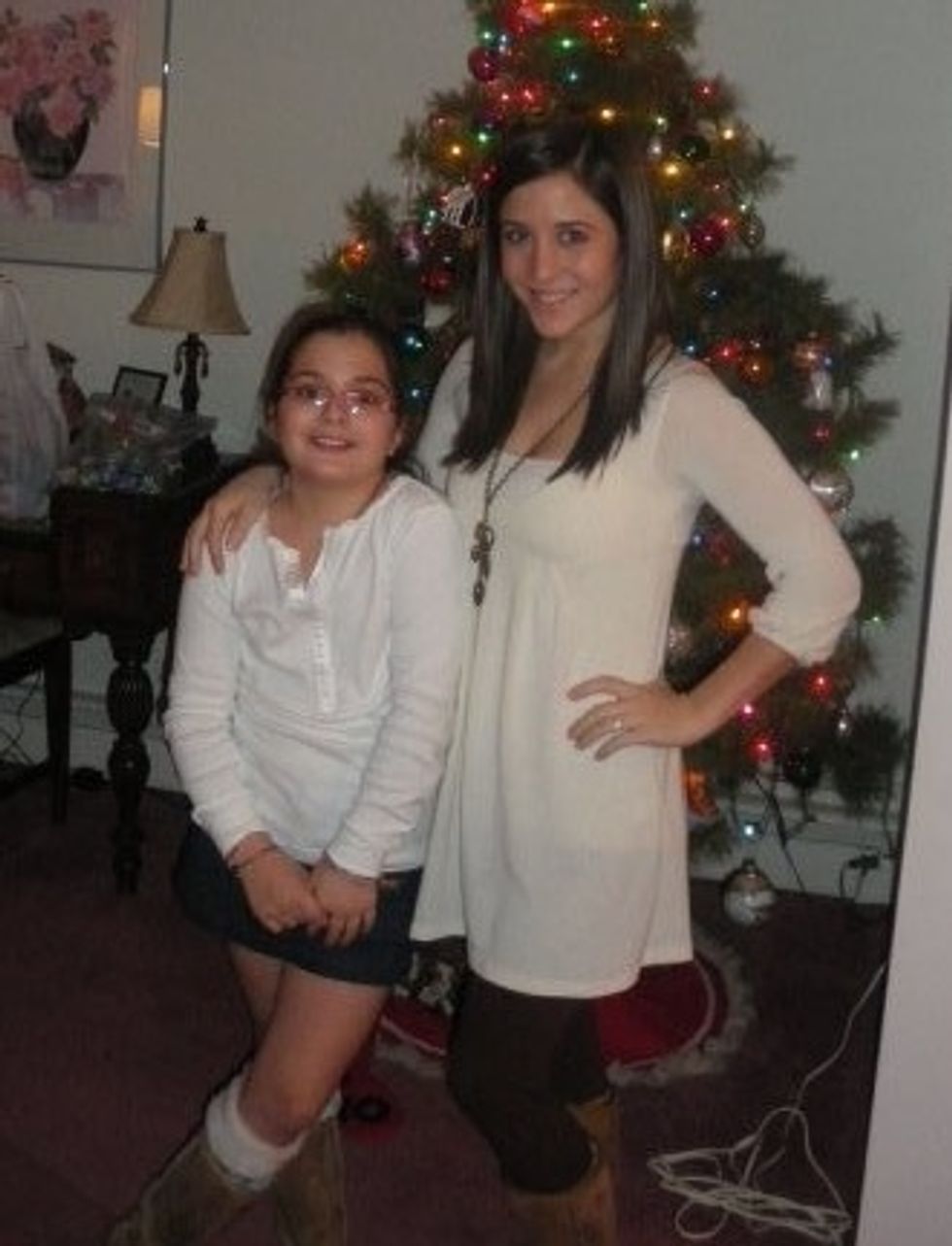 Thanks for loving me through my awkward phase.