There are many phases you go through while living with a dog that you own and have to take care of. Somewhat similar to real relationships, there's the honeymoon phase when everything is perfect, followed by some rough patches, but in the end, it's all worth it because you love each other. My own dog, Finn, can testify that the "ruff" patches are real, but we "treat" them as needed.
1. Aw, you're such a good quiet boy! My roommates are going to love you.
2. Ugh wow, that must be a record, you won my roommates over in 0.00001 seconds!
3. *During training* You've mastered the basics so fast! You're just the smartest dog ever, I'm so lucky.
OK, he learned to sit and stay. That's it.
4. OK, OK calm down, I left you in the crate for an HOUR while I had to run to the store for YOUR food. Please stopping whining, please.
5. What are you eating? OH GOD STOP EATING THAT!
True story. And yes, I did cry a bit both for him and for me.
9. *At vet the next morning* They tell me you're perfect, but I know better. Your cuteness will not distract me.
10. You're lucky you're so darn cute.
11. Why won't you eat this food? This is EXPENSIVE and I'm broke.
12. So, you eat the most expensive brand of dog food out there. Cool. At least you're eating.
His nickname is "Princess."

13. Aw, you're such a good boy when I bring friends over!
14. Why, oh WHY, did you eat my roommate's slice of pizza? You were left alone for a total of three seconds.
15. Aw, you're so cute when you're quiet and snuggling with people on the couch!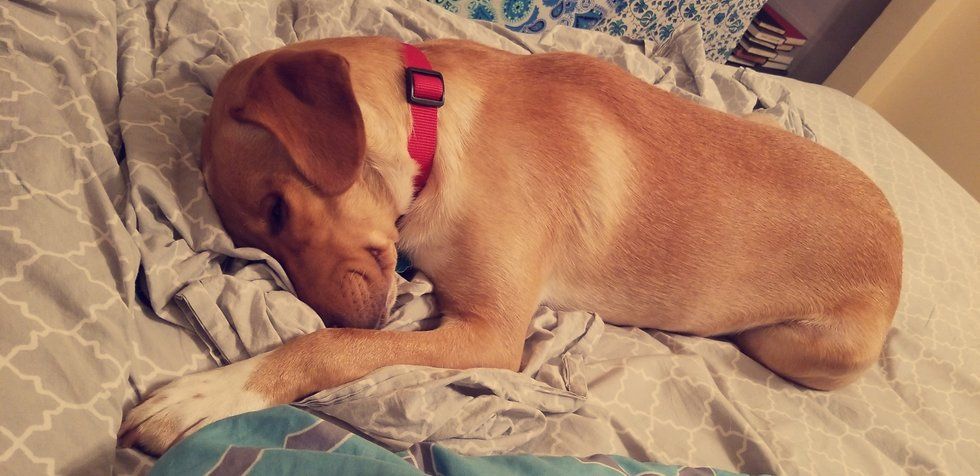 16. *Getting into bed, Finn lying as close to me as he can and touching his wet nose to my arm* I know, I love you too, but like, can you not right now? I need sleep.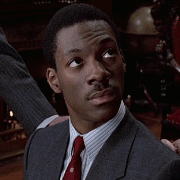 17. *Looks at hardwood in the sunlight* My roommates have got to hate you. I do not understand how you shed so much.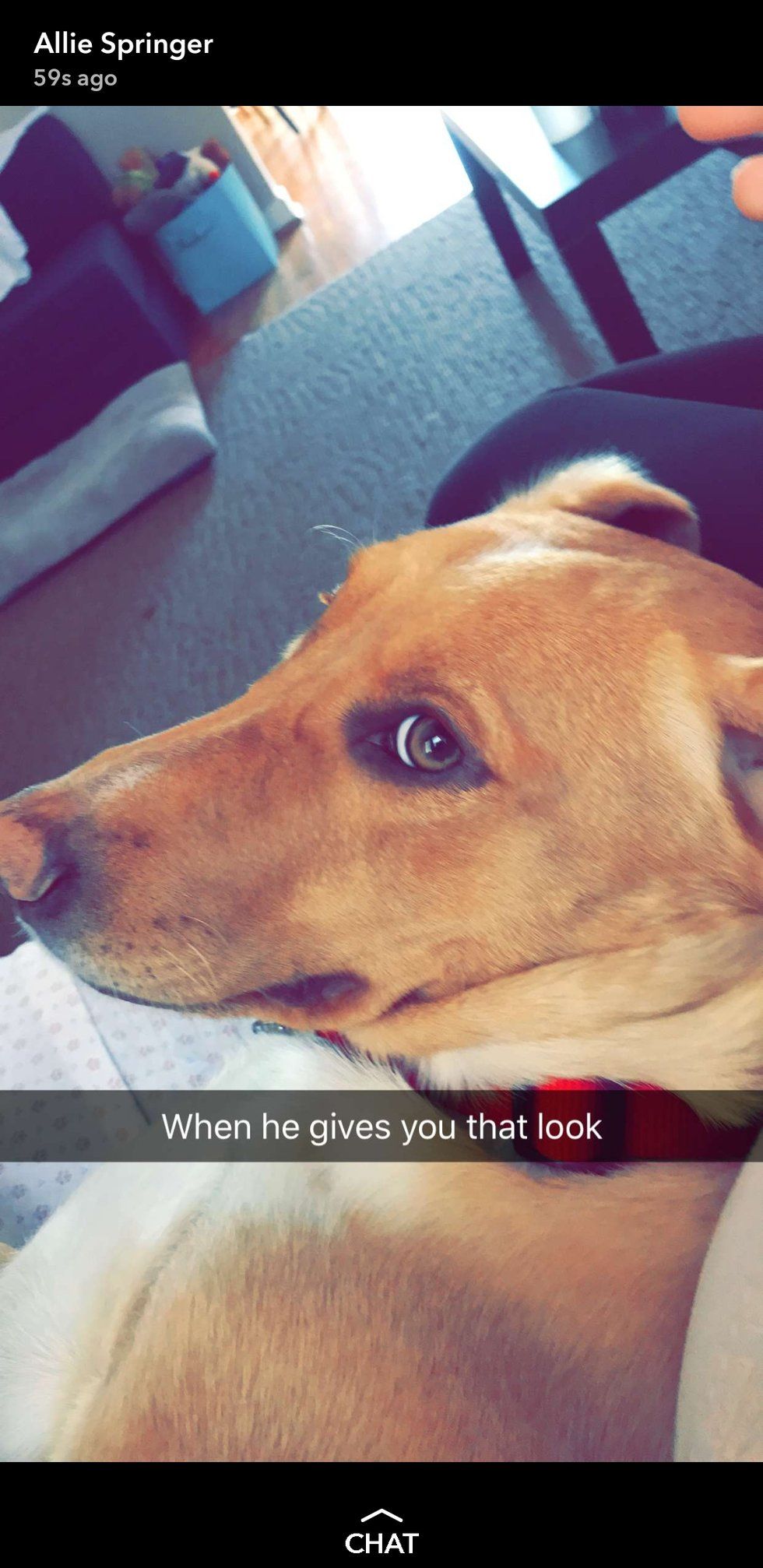 Fur on the carpet. The couches. Rooms he doesn't go into. Anywhere you move, fur.
18. You're not that big, how are your poops so big and RANK?
19. And your farts. Thank GOD we are an excessive candle-owning household.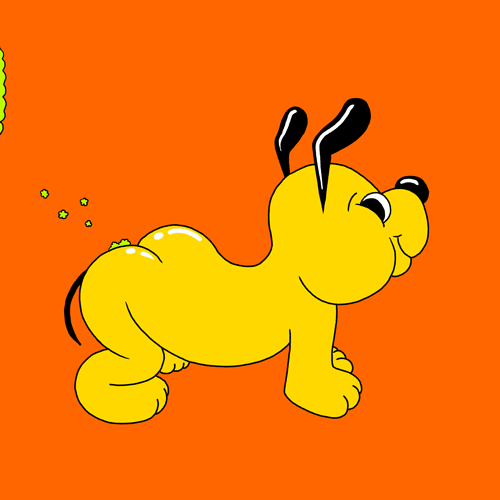 See, THIS is what I want. Your snuggles and cuteness. Not deleting papers because I forgot to pet you for five seconds.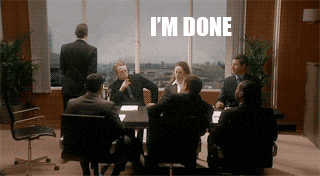 I'll just keep this treat.
23. Why do you tear apart the garbage? I left you alone for five minutes while I grabbed something upstairs.
24. OK, I have the lighting, the angle, just don't m— NO, ugh we were so close. Maybe next year we'll get a good photo.
25. HOW do you look like Eminem right now?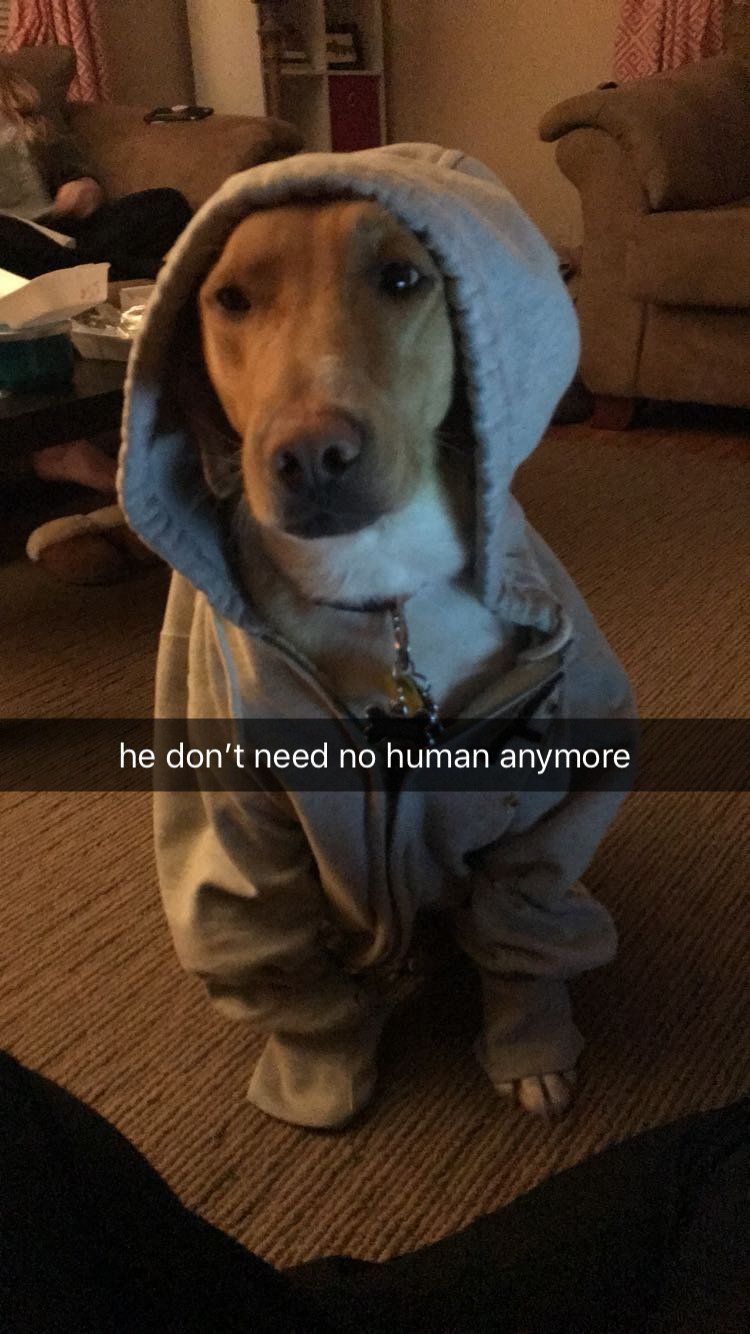 Best. Moment. Ever.
26. OK, yeah, I guess you're worth it. OK, definitely worth it.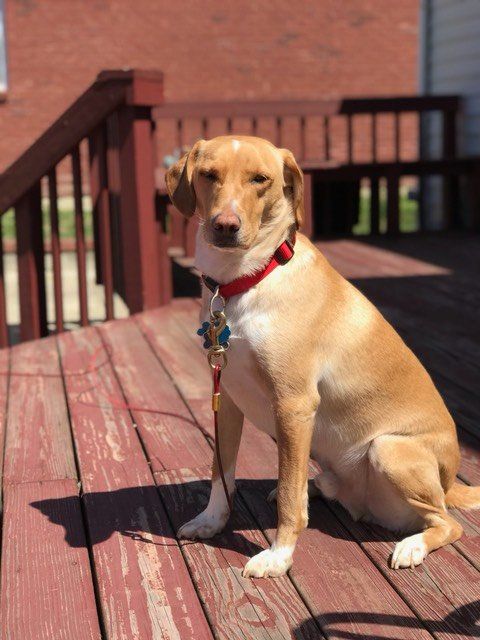 I mean come on, just take a look at that face!
27. I am literally petting you and playing with you, what more do you want?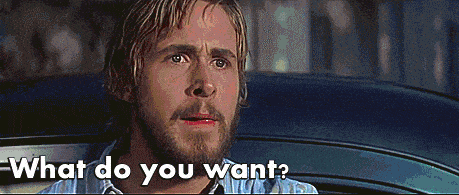 Having my own dog has been my dream since I was probably around 7 years old. Having Finn and living with him now can be trying, but I definitely do not regret a thing. Through good and bad times, Finn can always lift my spirits.
Cover Image Credit: Nicole Lohmueller