From Bourne to Provincetown, each town on Cape Cod has its own set of legends about the souls of sea captains, misplaced messengers, and notorious witches-- all whose spirits have never left the peninsula. Read on to see who (or what) haunts your neck of the woods. Want to spot them? Go ahead and visit these ghostly sites...if you dare.
1. Bourne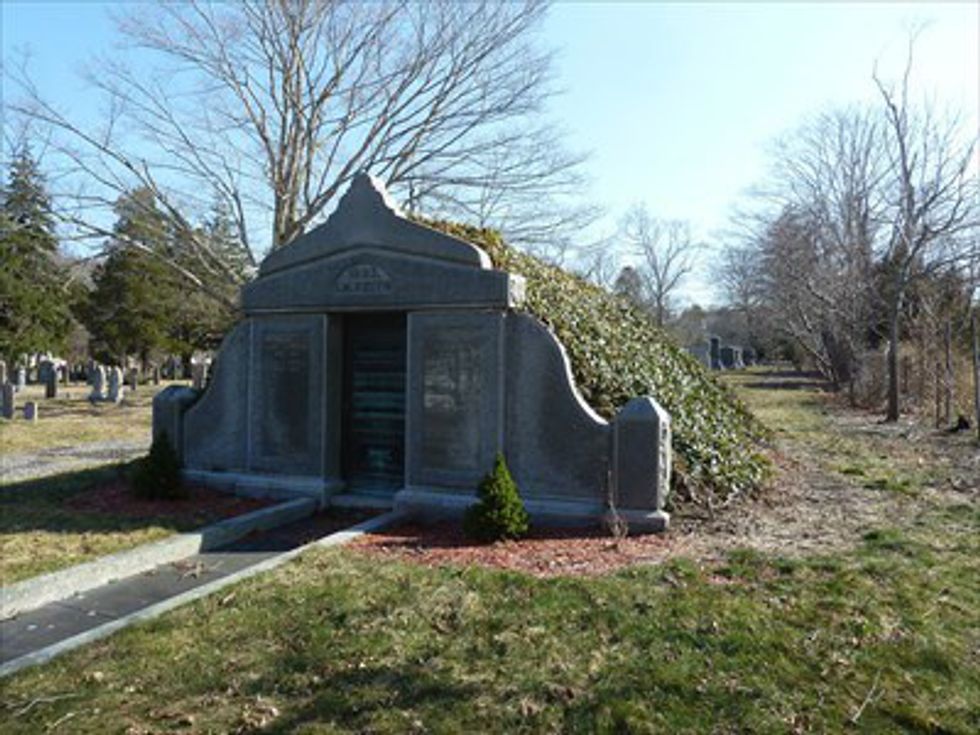 The crypt of Isaac Keith - 1893. Sagamore Cemetary, Sagamore MA
Legend has it that more than one spirit haunts Sagamore Cemetery. Isaac Keith was a prominent Sagamore businessman who died in 1893, and his apparition has been spotted throughout the graveyard. According to this article by Wicked Local, Keith has come back to the cemetery "...to try and write some wrongs from the past." The ghost of cigar-smoking Emory Ellis is said to haunt the site as well. Take a stroll through Sagamore Cemetery, and see if you can smell the faint smoke of Ellis' cigar.
2. Sandwich
The Dillingham House is one of Cape Cod's oldest-- built in 1650. It is said that in 1813, Branch Dillingham, grandson of the home's original builder and Sandwich forefather Simeon Dillingham, committed suicide, leaving his nine children to fend for themselves in the home. His wife, Ruth, died not long after he did. Today, the Dillingham House is a Bed & Breakfast, but you should only stay there if you are into doors slamming, windows mysteriously shutting, and a host of other eerie disturbances.
3. Falmouth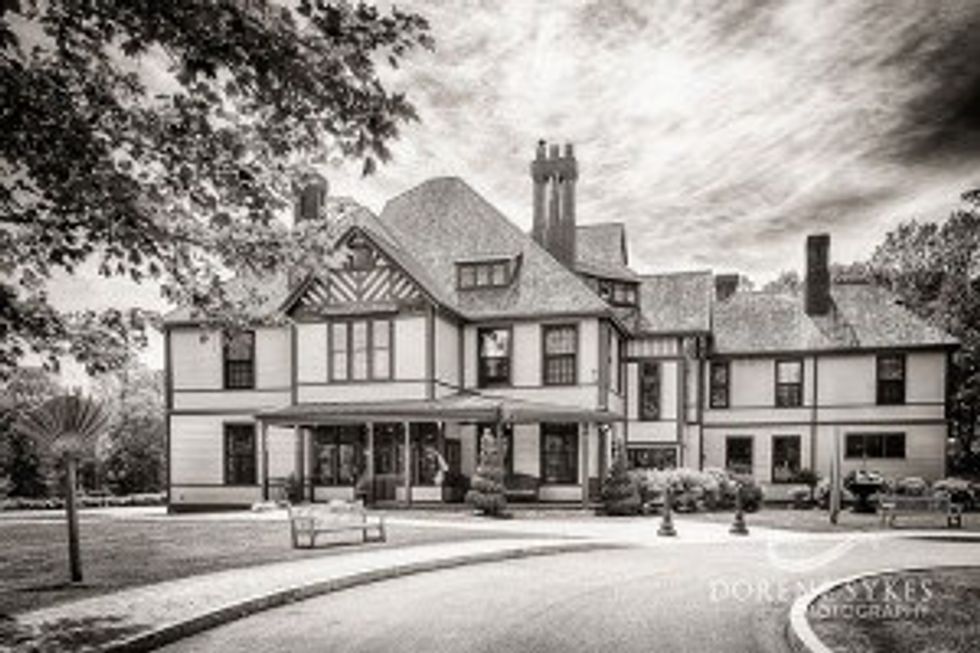 Highfield Hall and Gardens, Falmouth MA
Highfield Hall is a grand mansion and compound built in 1878 by the Beebe family as a summer getaway. Mary Louisa Beebe haunts a second-floor bedroom where she died from cancer at age 45. She has been seen gazing out of the second-story window, staring blankly at the gardens below her. Today, Highfield Hall is open to the public as a historic site, and you can explore the buildings, gardens, and exhibits that they often have on display. Or, you can try and spot Mary Louisa in the second-floor window.
4. Mashpee
A redditor claims to have seen the ghost of an Indian woman and her child, both dressed in deerskin, at the Mashpee River Woodlands. Mashpee is currently home to a large population of Wampanoag Indians, and it is the Wampanoags who know many stories and legends of their spirits still existing in the Woodlands along the river. After all, it was one of the many Indian burial grounds scattered across the Cape.
5. Barnstable

The Barnstable House, Barnstable Village MA
The Barnstable House, located on the historic Old Kings Highway (now Route 6A), is quite possibly the most haunted building on Cape Cod. Many know it as the house of 11 ghosts because of the 11 supposed spirits that are said to be lingering throughout the house and its perimeters. Built in 1716, the house was the site of a suicide hanging, black magic practice, the drowning of a little girl, and the perishing of homeowners in a fire. Lawyers who rent out the space today have seen apparitions of colonial women carrying hatchets and churning butter, and the ghost of Lucy Paine, the little girl who drowned in the basement. Firefighters who responded to a fire in the 1970s reported seeing a woman hanging out of a window on the second floor, calling for help. Upon investigating the scene, neither the woman nor her remains were ever found.
6. Yarmouth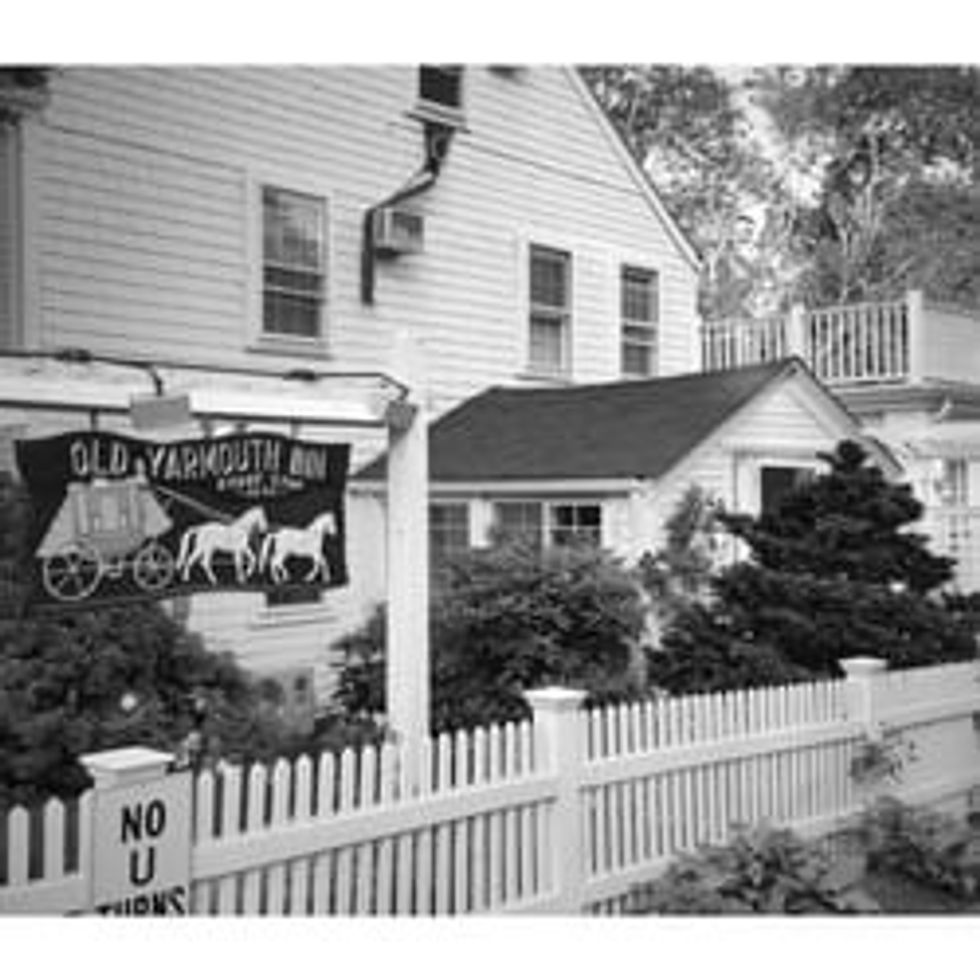 Old Yarmouth Inn, Yarmouth Port MA
The Old Yarmouth Inn, built in 1696 and also located along the Old King's Highway, is the site of "more than one ghost," according to its website. A previous owner of the house is convinced that her grandfather's spirit is one that is still present, while others swear a young woman who was killed in a fire is still hangin' around. The Inn has been a hospital for Revolutionary War soldiers, a stopping point on the Underground Railroad, and a place where thousands of others have rested their heads, and many have died. Today, cold drafts can be felt, as well as unexplained disappearances of personal items. Visitors have reported seeing the apparitions in their rooms, with one man even saying a ghost had massaged his feet and proceeded to shake his bedpost. If this kind of ghostly overnight stay is your thing, then by all means, give the Old Yarmouth Inn a try.
7. Dennis
It is said that Captain Roland Kelley haunts his home on 480 Main Street in South Dennis. Residents of this Victorian home have literally heard things that go bump in the night, as well as the outlines of apparitions. I'd say it's worth a drive-- maybe you'll catch sight of Captain Kelley himself.
8. Brewster
The Old King's Highway has many notable haunted buildings along it. The Burgess House is the former home of Captain William Burgess, who perished at sea and left his widow, Hannah Rebecca, to occupy the home for another 63 years. It is said that she turned down 50 marriage proposals while she was waiting for her husband to return. Furniture and various artwork are often rearranged , and the home's residents swear it is Hannah Rebecca who continues to haunt them.
9. Chatham
"The Orb of the Chatham," a novel by Bob Staake, details the 1935 sighting of a 'black orb' that rolled through the fishing town in 1935. Five young men witnessed this mysterious orb and then were said to have disappeared shortly thereafter. Is this just an urban legend? Or did this 'orb' bring some sort of omen to its witnesses?
10. Orleans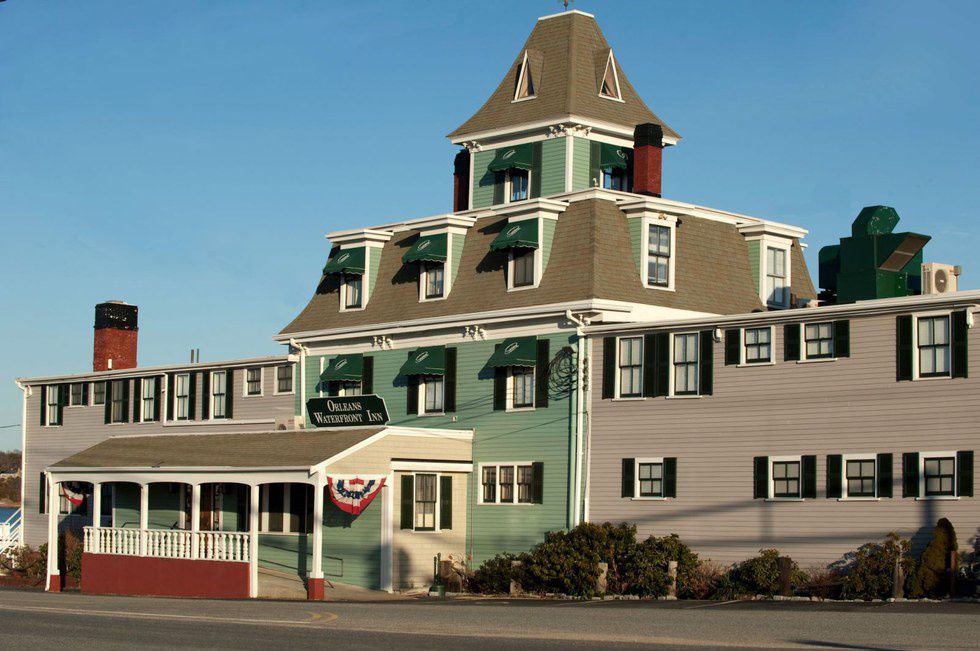 Orleans Waterfront Inn, Orleans MA
And the Old King's Highway strikes again. According to its owner, the former brothel was the site of a gruesome murder. Hanna was a brothel worker in the 1920s, and she is said to have never left the premise. A bartender named Fred also hanged himself at the Inn, and one more unnamed spirit haunts the site as well. This Inn is open to the public, and it's worth a stay if you are keen on experiencing the supernatural.
11. Eastham
"The Witch of Eastham" is a favorite ghost story among Cape Codders. Maria Hallet was a local woman who fell in love with Captain Samuel Bellamy, an infamous pirate who frequented the shores of the Cape. "Black Bellamy" had abandoned Maria-- who was carrying his child. After being imprisoned for "laying with the devil," Maria had escaped and moved to a shanty where she sold her fabrics. Legend has it, Maria practiced witchcraft in her shanty and it was her who cast a spell on the famed ship Whydah-- which sunk off the coast of Wellfleet-- and was carrying Black Bellamy. You can spot Maria "Goody" Hallet by dunes of the National Seashore in Eastham today. Don't approach her though; it is said that she has never stopped practicing her witchcraft.
12. Wellfleet

The Inn at Duck Creek, Wellfleet MA
The Inn at Duck Creek was built in 1810 and is the site of a few haunts, according to their present owners. The have seen both an apparition of a woman and two little girls, along with strange sightings of flying objects and slamming doors. The woman is thought to be Eulalia Price, a former owner who had her husband committed to an insane asylum while they lived there.
13. Truro
The Jenny Lind Tower in Truro is located near Highland Light, but it is sitting on protected government land. Although one cannot legally access the tower, if you want to spot the ghost of musician Jenny Lind, it is worth a sneak up there. Legend tells the tale of opera singer Jenny Lind who performed a concert for a mob from that tower, and according to Haunted Massachusetts, she disapproves of modern music.
14. Provincetown
Provincetown is a particularly haunted community, and it is at the Carpe Diem guesthouse where you can experience one of the many haunts that peruse the historic buildings. Guests of the Carpe Diem have reported seeing a couple walking around in Victorian clothing, as well as whispers, cool touches, and voices telling them to "get up and get out!". Provincetown offers a ghost tour for the not-so-faint of heart; book your tickets, if you dare.
Note: I could not find a record of a ghost in the town of Harwich. If you know of any apparitions in Harwich, comment below.