In the past few weeks, marches have sprung up across the nation with focus on social justice issues. Their goals include expanding the rights of all citizens, regardless of gender, sexual orientation, religion, or political affiliation. Since this is the case, we should take note of cases from both sides of the political spectrum. Unfortunately, this was not the case for a situation that occurred on a Missouri school bus.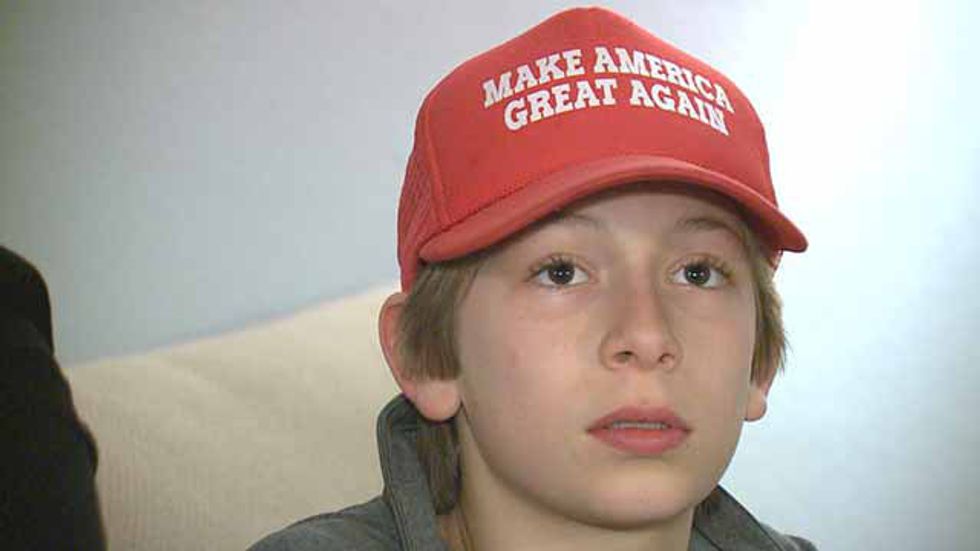 A bus in Eureka, Missouri was the scene of political backlash between middle school students; the result of one student's choice to wear a hat with the phrase "Make America Great Again." This twelve year old was cornered and assaulted for expressing his political views, something expressly allowed by first amendment rights.

While disagreement is inherent in any political system, America should be a nation of tolerance and compromise. These were some of the values that our country was founded upon, and should not be forgotten under any circumstance. They are the values that truly make America great, and while certain political administrations will be more or less conducive to these ideals, we, as a people should never forget to practice these ideas.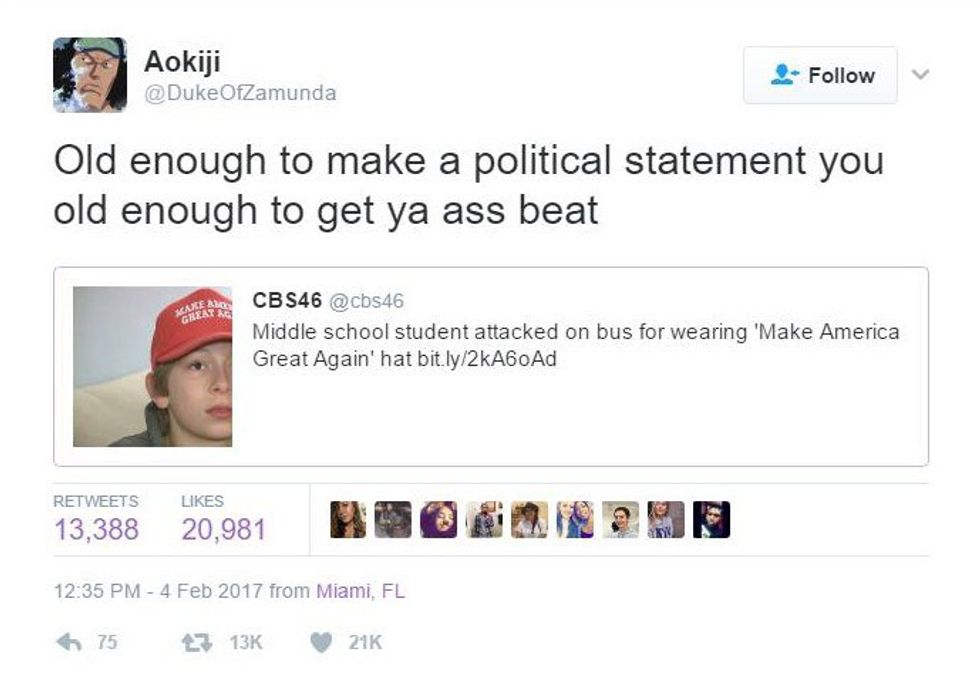 Media, including social media, has become a source of information and the indoctrination of ideas. It is the way many of the recent movements have gained traction so quickly, but it has also been known to show a biased view of issues. Unfortunately, the way that I became aware of the scene on the bus was through a tweet, which was critical of the student who wore the hat. The twitter user posted a link to the original article with the caption "old enough to make a political statement you old enough to get ya ass beat." Despite the highly articulate nature of this comment, it is highly contradictory to the tolerant views of many groups that oppose the Trump Administration.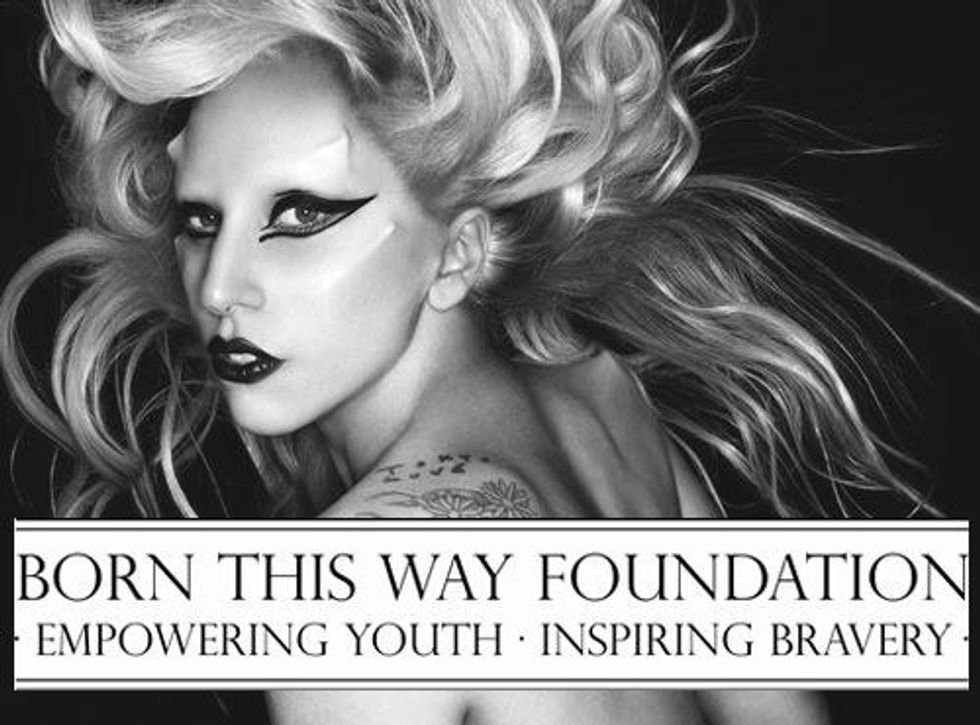 If this situation occurred to a student with any sort of minority affiliation, it would surely be publicized in a manor criticizing the assailants. Lady Gaga would have tweeted in support of the student, or the Black Lives Matter Movement would have used the incident to show a need to reform culture. Why is it then that this boy had little to no support, publicity, or concern? I do not bring these ideas up to demean the goals of such groups that work virtuously to create a better society, but simply to emphasize the need to support tolerance towards all views, whether or not you may agree with them.

Respect should be afforded to everyone, no matter their views. We would not be able to make progress without other ideas from others, so we should not oppress ideas with violence or hate. Let us try to be understanding and tolerant of others, no matter if they are conservative or liberal, black, white or Hispanic, Christian, Jewish, or Muslim, gay or straight, because they are still human beings.