Dogs are too pure for human companionship.
"Be the person your dog thinks you are."
J.W Stephens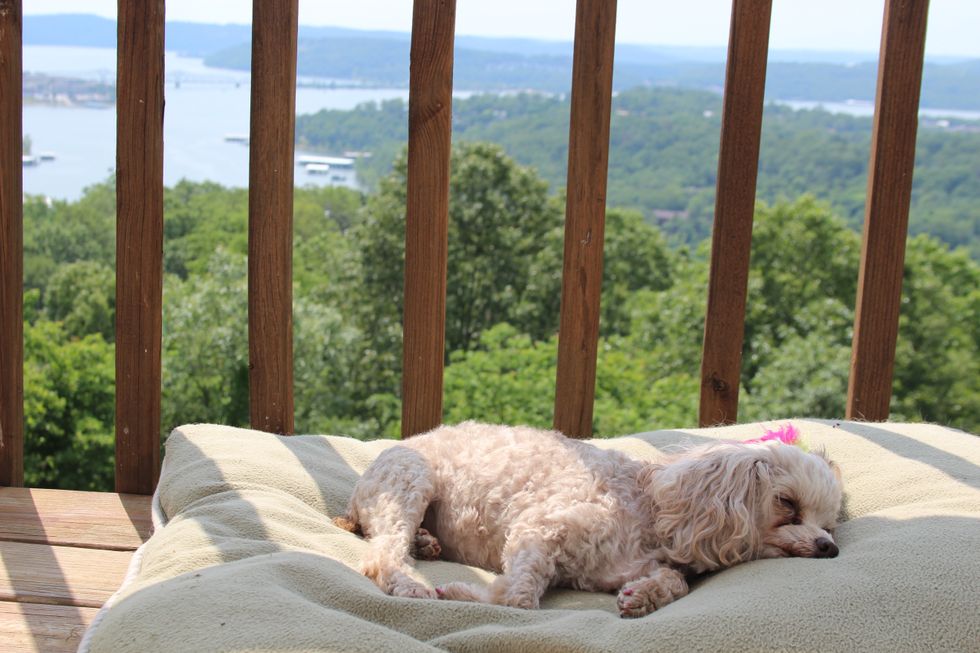 Dogs, they have a way about them. They are just such a positive energy. Your world could be falling to pieces, and you could just look over at their face, and see that sweet little face and wagging tail and realize, maybe life isn't so bad. The way they are so enthused to greet you when you get home, rushing to get their most beloved toy to present to you, their human, their best friend. They want you to have their most important possession, just for coming home from work.
The only thing that matters to them, is spending time with their person.


My dog leaves my room every morning to eat her breakfast. She comes back straight after and waits for me to get up. I can wake up and walk around and she won't pay any mind to me until I say "Good Morning Summer!" then she loses her mind. "Oh my god! Mom is awake! Oh, my god, this is the best day! Today is the best day!" She rolls around for a minute wagging her tail, then sprints out of the room to bring me her favorite toy, a sock monkey. She's so proud of it. I have never started a day poorly, simply because my dog has this routine.
Dogs are incredible. Humans are so imperfect, honestly a horrible and cruel species altogether, but dogs seem to bring out the gentle and generous side of us. No matter who we are or what we do in our daily lives, dogs love us, just for existing. They'll do something bad and know it was bad, and shame themselves for disappointing you. We are so important to them, and what the hell did humanity do to deserve them?
They bring us endless smiles and laughter, they're always there to clean your tears from your face when you're sad. To them, you are the top priority, they don't care a thing about themselves.
There is no bad day when there is a wagging tail at your feet.
You can have the just a terrible day, work sucked, traffic was slow, Starbucks lady spelled your name wrong, sandwich was moldy, failed your midterm, the list obviously goes on of what could go wrong. Coming home to a happy wagging pup always clears the clouds on a stormy day. The world may be crashing down on you, but one thing is for sure, your dog will always be there to 'clean' your tears.
I will forever be jealous of my dog's ability to remain so happy. She has not a care in the world, no problems, no worries. The simplicity of here life is what captivates me, and makes me smile. There is no rhyme or reason to why she loves me so much, I don't deserve it. I hope that one day I might be able to understand it.