The key to success in college can be expressed in one word: productivity. It's true… the most successful college student is the one who can balance all their social and academic demands. Maintaining a (relatively) organized schedule and staying on par with assignments is really critical in getting the most out of your time at school. I learned very quickly that managing all of this can be overwhelming at times… your professors do not give you constant reminders of what is due and when, so finding the time to get everything done can seem impossible, BUT it does not need to be. Here are some things I have found to be very helpful in keeping up the grades, getting the most out of your classes, working toward your goals as well as having a lot of fun and being very involved on campus. If you can adopt even a few of these attitudes, then you're golden.
Find your study spot.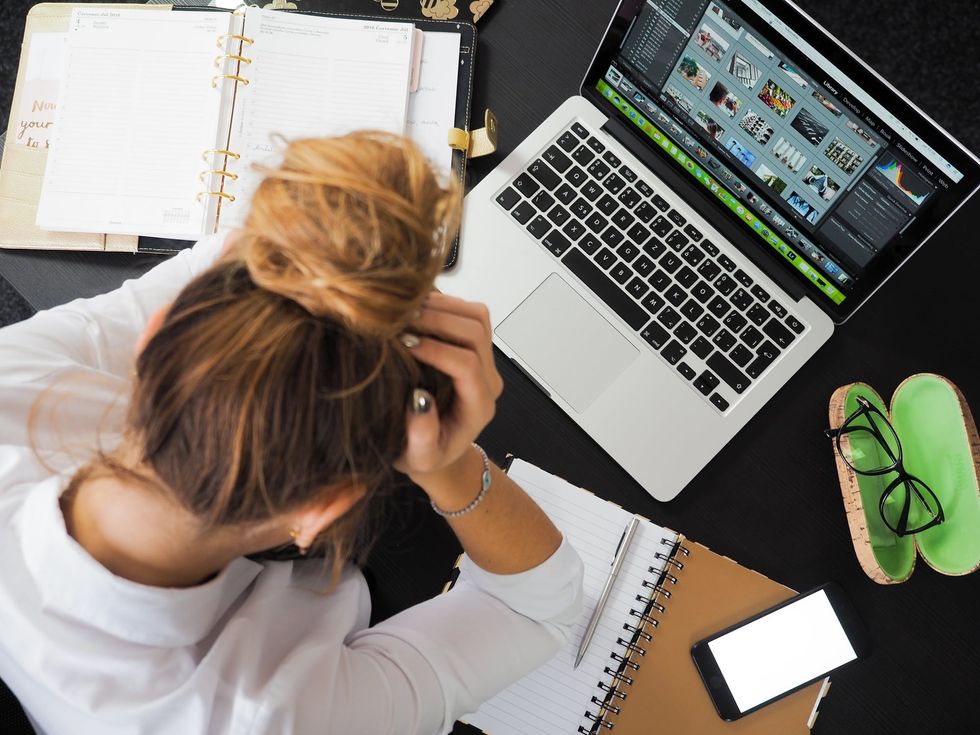 energepic.com
It is important to learn to adapt and study anywhere, because sometimes you do not have time to go all the way to the library just before class... but it is important to find your one spot. You know... that one spot that you are really comfortable with and stay for hours on end to get assignment after assignment done. Personally, I am a diehard McKeldin Library second floor fan for homework and studying. Recently, I also found that sitting in the study area in the Edward St. John building is a great spot for getting a lot of reading done. Try different places around campus to find where you are most productive… it does not even need to be a library! Nooks in hallways, hidden libraries, study areas in buildings, unused classrooms, or spreading out in the grass on the mall… there are endless spots on campus.
Dress for success.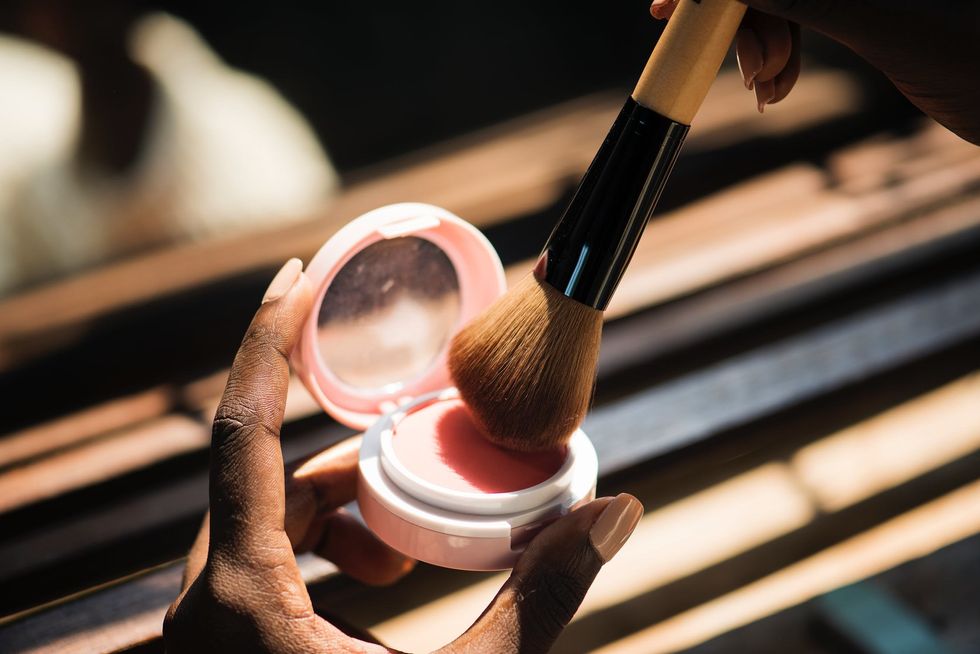 rawpixel.com
This is has been true for me in every aspect of my life for years… if I want to get a lot done, or even have the ideal day, I dress for success. I feel better when I feel good about my outfit. When I straighten my hair, put on a little makeup, and wear something a little nicer than sweatpants, I feel a lot more prepared to take on the day. It makes you feel more awake and puts you in a productive mode.
Coffee, coffee, coffee!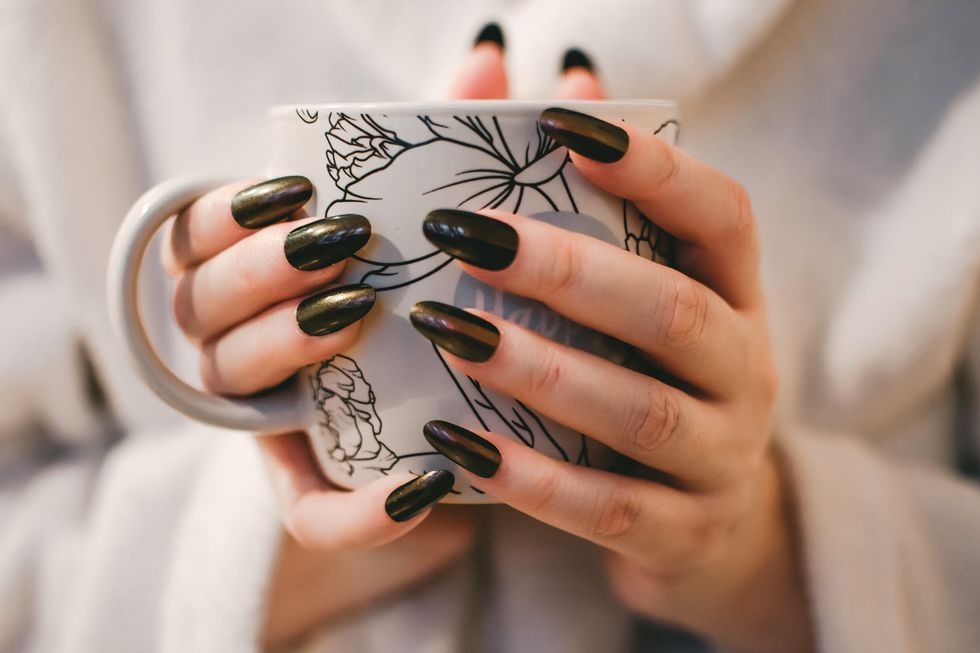 Lisa Fotios
I have accepted the fact that on early mornings, or any mornings for that matter, I rely on coffee to keep me alert. When I do not have coffee, my eyes slowly shut and have trouble opening back up after I blink. Some of my favorite ways to get my caffeine is making it in my keurig, going to Footnotes cafe on the first floor of the library, going to McDonalds, or even making my own coffee at the Union Store in Stamp. A dose of energy in the morning will keep you awake and able to survive hours of class, studying, club meetings, and being social.
Organization is key.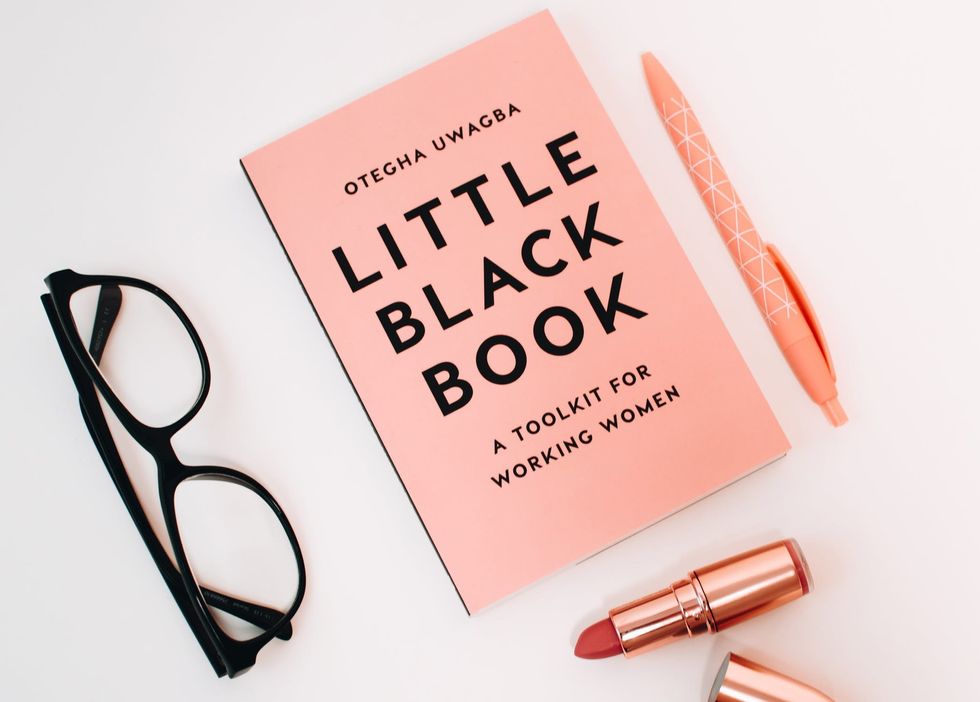 Lisa Fotios
Organization is so, so, SO important in maintaining a productive day. Keeping material from each class organized into different folders, sections of a notebook, or file on your computer is essential! Not even just your school stuff, but your stuff in general. Implementing routines and ways to ensure you do not forget to make your bed each morning, clear out your backpack, and put away your makeup that you used to get ready is going to keep you from feeling lost and confused.
Use calendars and agendas.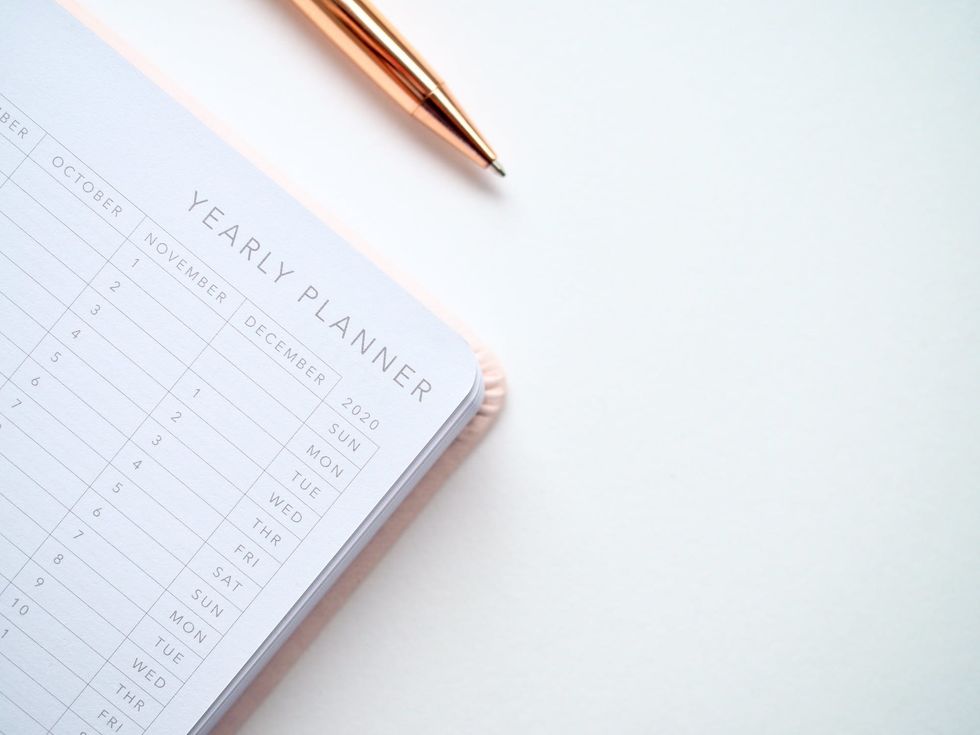 Plush Design Studio
The thing about college work is that it requires a lot of self-discipline. The professors are not going to remind you every day of the week that you have a test coming up and hint to you the answers to the questions. They may not even announce an assignment that is due by next class. The only way I have been on track with all my classes is by going through the syllabus, taking a photo of it to keep in my phone at all times, and marking down due dates on the month view, as well as specific assignments by the day to check off when completed. I am also a huge fan of Google Calendars, I input club meeting dates and places I need to be or even just reminders about my social life. Find a system that works for you and, most importantly, stick to it. Keep it consistent so you make a habit of following it and keeping up with what is going on.
Set aside a cleaning day.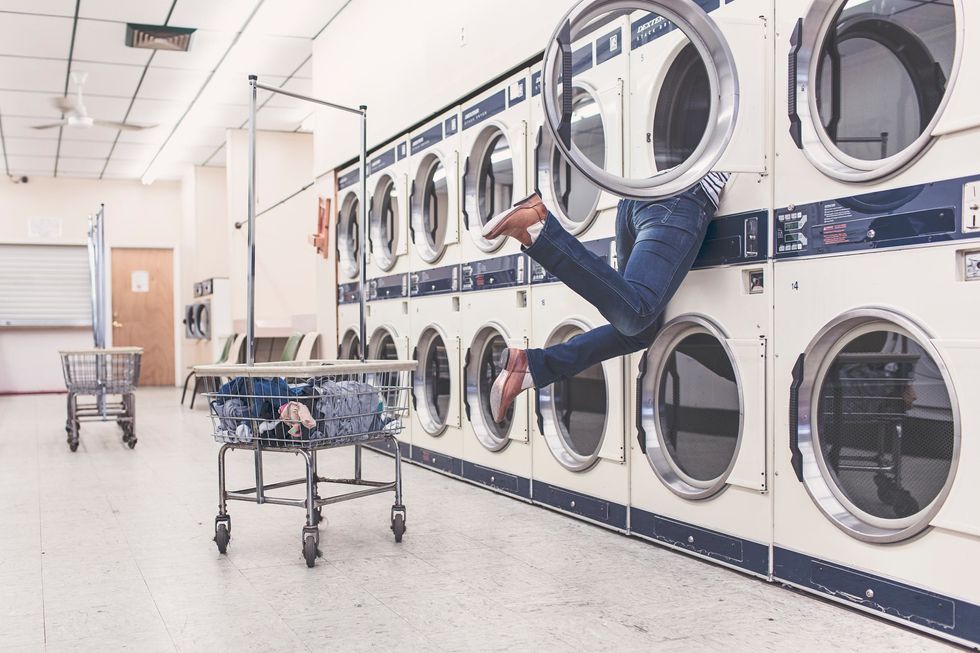 gratisography.com
Sunday is widely known as the day to get it together, but I believe that you should choose a day in the week that you only have 1-2 classes and a little extra free time to clean up. Dorm rooms get stuffy, so it is good when you can use multi-purpose cleaner, vacuum, do your laundry, wash your sheets, organize your shelves, throw away your overflowing garbage and rinse out the 15 dirty plastic cups. For me, that day is Thursday… it ensures all these things get done at least once a week because it is easy to forget.
It's okay to stay in!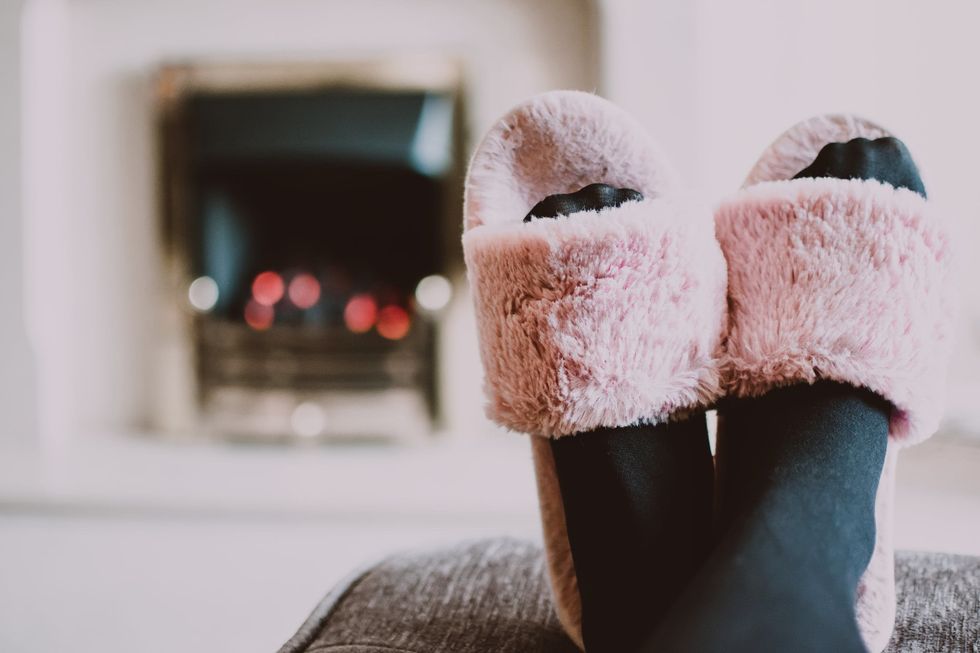 Lisa Fotios
I love going out on weekends, and even certain weekdays, with my friends. But, going out 3 times a week can be draining. It is okay to say you are going to stay in on a Thursday night to catch up on some things, get ahead on next week's work, or even just leave some time for self care and a movie.
Decorate your laptop with stickers!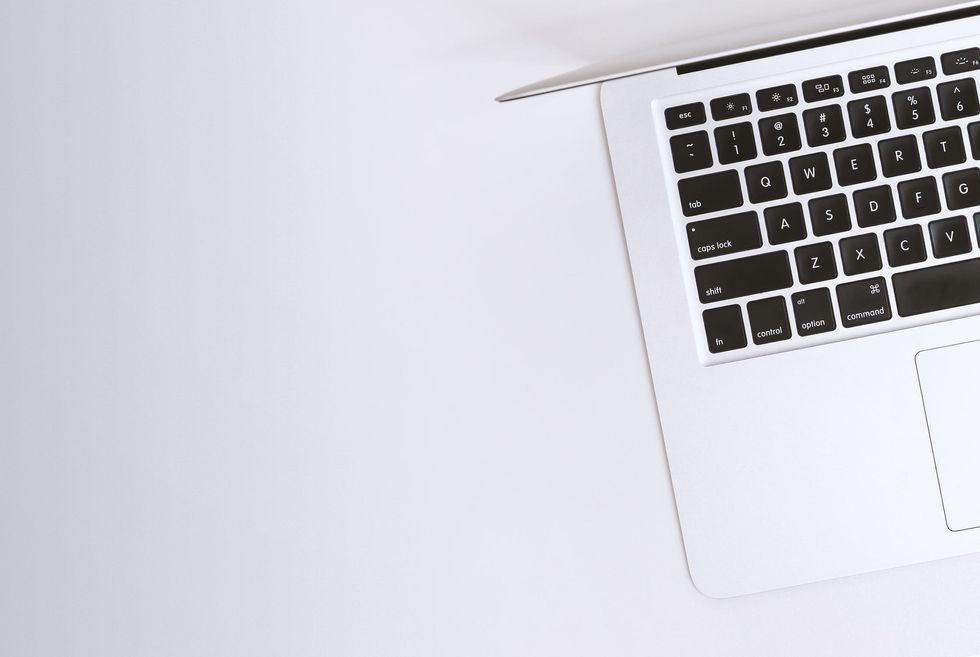 jeshoots.com
This definitely is not necessary, but it adds a nice touch! Buying a clear plastic case for your laptop and finding cute stickers that match your aesthetic with quotes or things that you like is inspiring! It makes picking up your laptop a little more fun. Personalizing your stuff is so fun, and decorating your laptop is a great way to express yourself on a college campus.
Find a pastime on campus that is worth your time.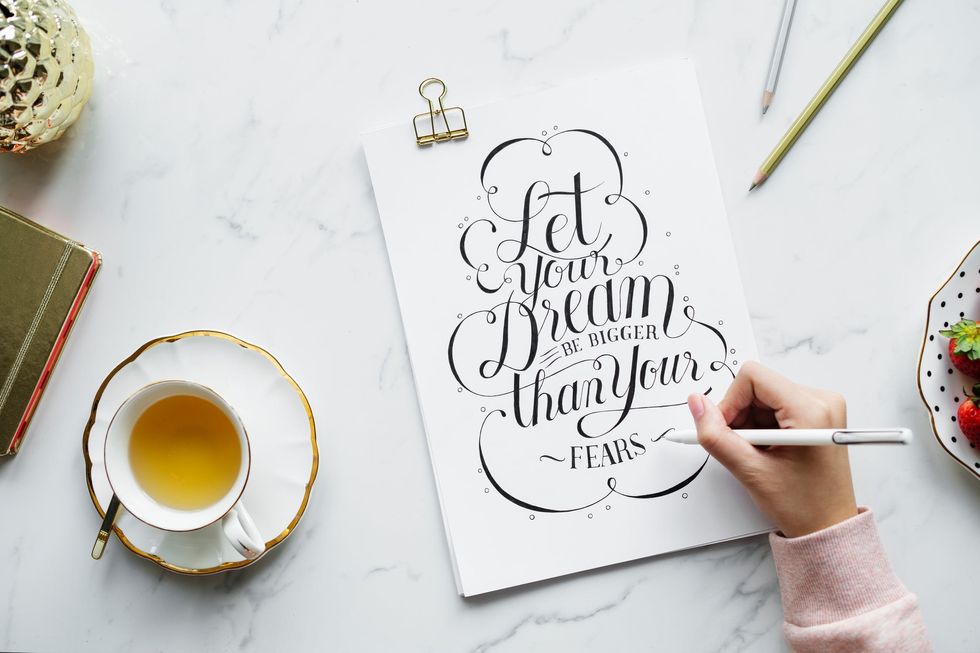 rawpixel.com
There are plenty of ways to get involved on campus. At UMD there is a club for practically any interest or desire. I do, though, recommend joining something that will better you as a person and perhaps give back. Sororities, academic clubs, workout clubs, and service clubs are great opportunities. In your pastime, it feels really good to be doing something worthwhile. Since coming to college, I have felt a want to give back. I have realized there is plenty of time for Netflix and social media, but in your extra free time doing something productive with your time can help you feel amazing and can be a huge stress reliever.