Aside from the gorgeous skyscrapers, the never-ending night life, and pushing the envelope for weird, New York City is also known to be the tourist capital of the world. Every corner you turn, you'll see someone flash a camera or a family trying to figure out which way is downtown. Here's the guide that will help you become NYC's most notorious tourist.
1. I Love NYC merchandise.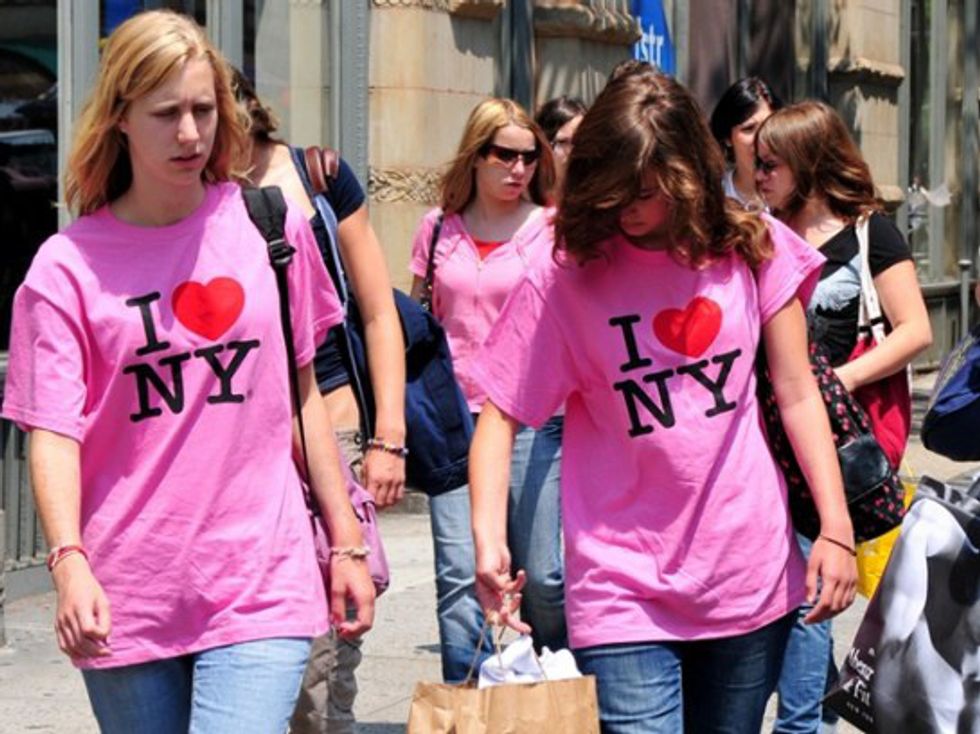 It's by far the most cliché thing to wear. Everyone, including tourists, knows that it's just that thing that you look at and say, "Really?"
Nevertheless, it remains a popular hit within the NYC tourist culture.
2. The selfie stick.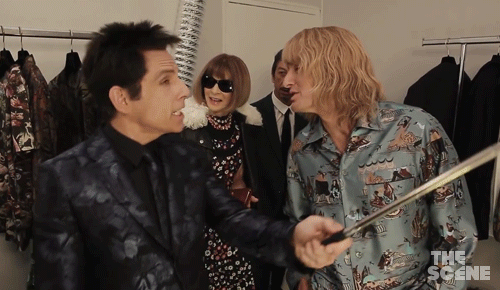 The selfie stick has become a hit in tourist culture. You're not an NYC tourist until you have a selfie stick and proceed to obnoxiously stick your hand out in front of people to snap that quick picture of you and Madame Tussauds' Morgan Freeman wax figure.
3. Abercrombie & Fitch.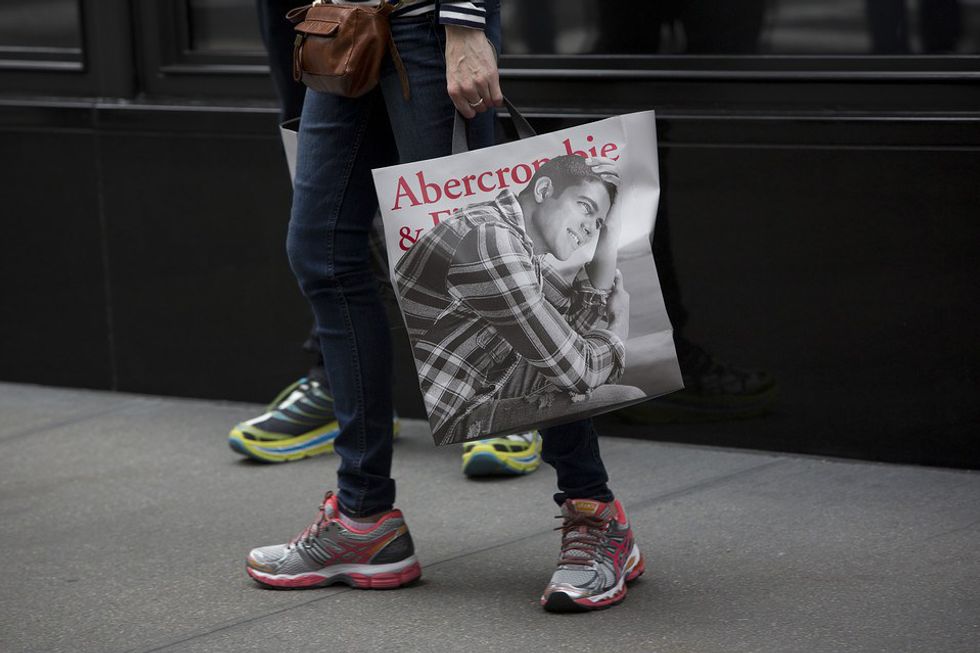 Abercrombie & Fitch, A.K.A a European tourist's wet dream, is by far the most cheap, popular, and "cool" fashion in the eyes of NYC tourists. If you aren't wearing a "A&F 1995 Crew Champions" t-shirt or ripped jeans with flip flops, you're not a tourist.
4. Tourist wall.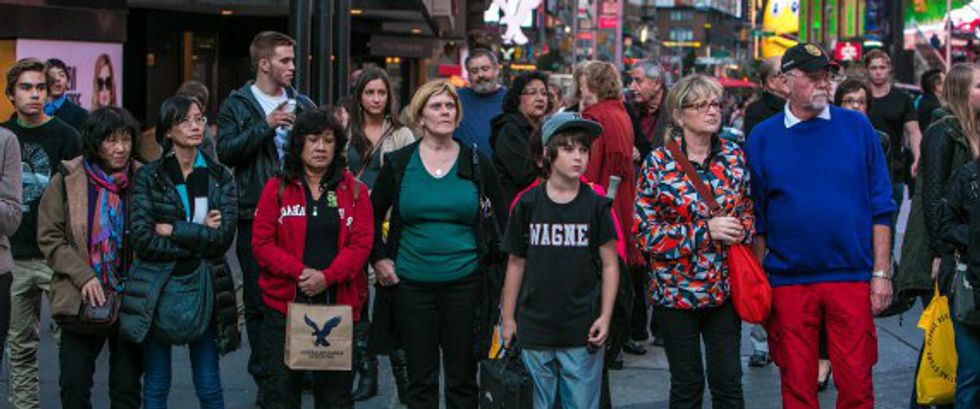 This is a must if you want to be a NYC tourist. Every tourist feels the need to take up the entire sidewalk with their group of 10, in the most fast-moving cities of the world, while carrying bags of clothes (probably abercrombie and fitch) and pointing at buildings. If you don't piss off someone trying to catch the the subway or a bus back home, you're not a tourist.
5. Subway delirium.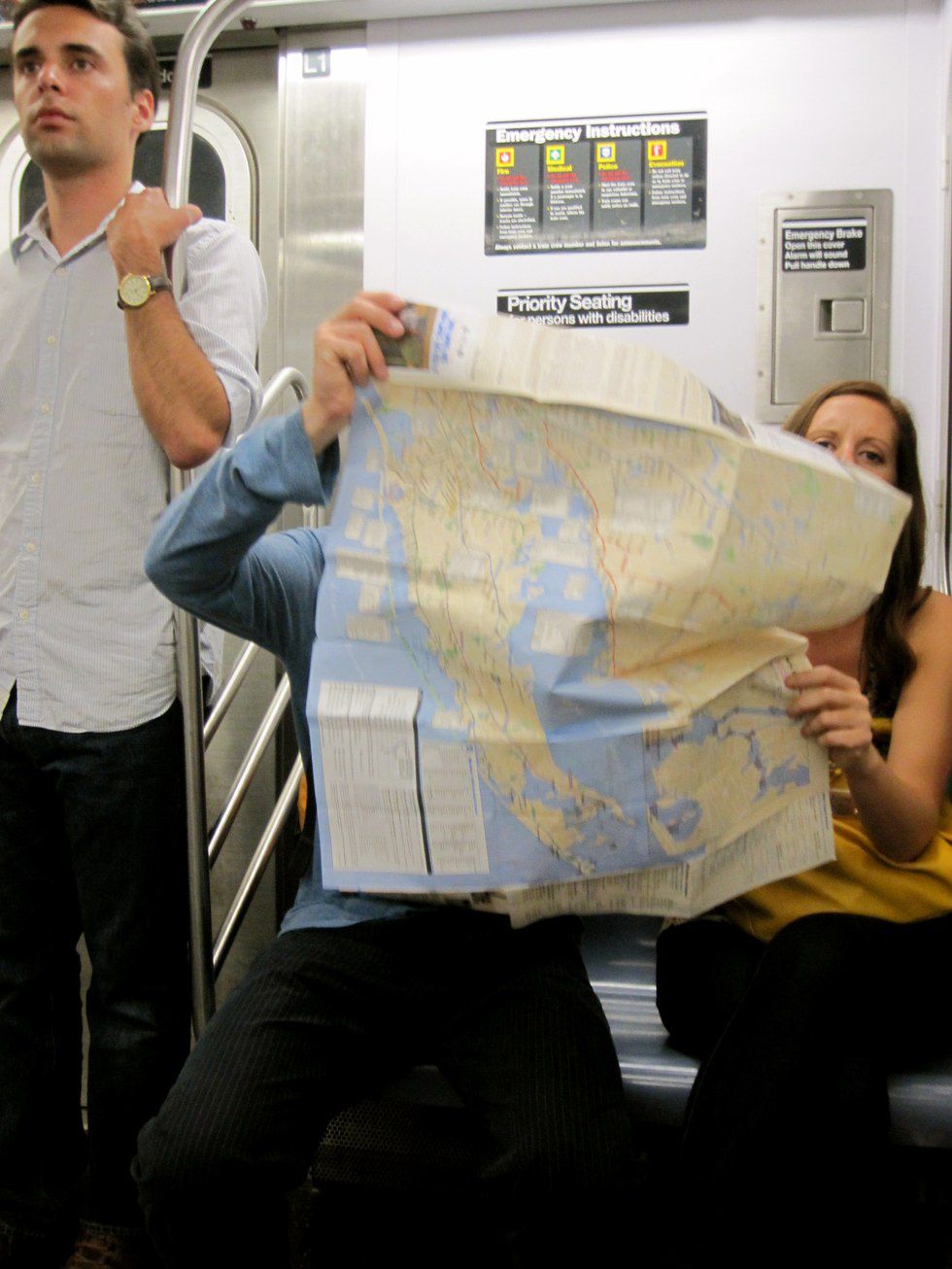 "But this is supposed is taking us uptown not downtown, right?"
On the subway, the most touristy thing to do is to talk and laugh at the top of your lungs as your form of communication with other tourists. It's a rare language. You also have to pull out a gigantic subway map to annoy the living hell out of everyone around you. Most importantly, you have to try to fit in your school of fellow tourists in a jam-packed, oven, of a subway during rush hour.
6. Fanny packs.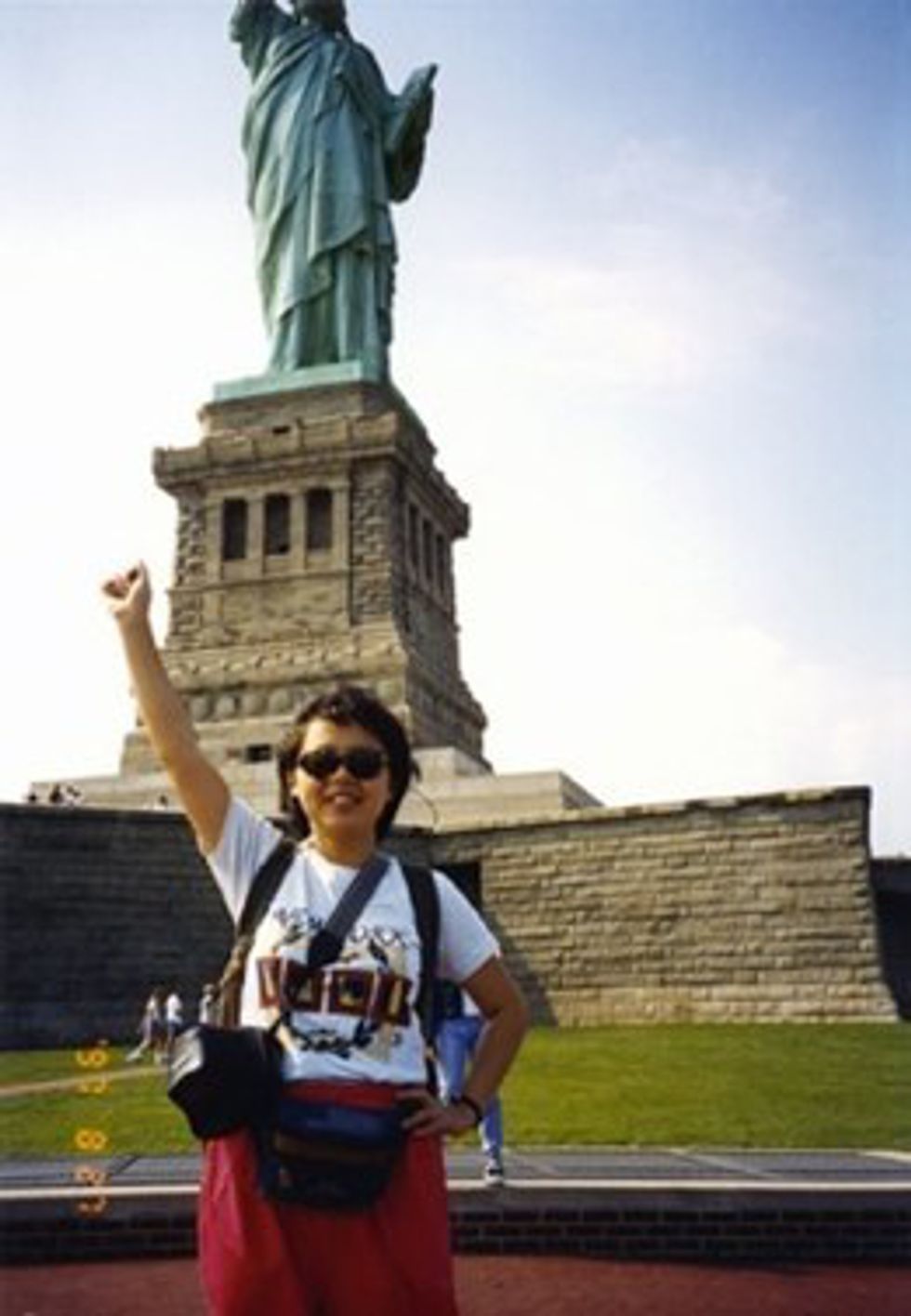 The fanny pack has been the "day one" tourist feature. Fanny packs were most prominent in the 90's, so if you ever traveled as a kid, you probably used your fanny pack to stash your Nintendo and your games. However, it still is used by many tourists, mostly elderly and middle aged, but it's definitely a must have if you're looking to keep your subway map and event schedule in a secure location. You're not a tourist without one.