A group whose moniker derives from the classic comedic film, "National Lampoon's Family Vacation," the dynamic quartet, The Griswolds, which consists of lead vocalist and guitarist, Christopher Whitehall, synth and guitarist Daniel Duque-Perez, bassist Tim John and drummer Lachlan West, bring a new sound to the industry that combines techno with indie-rock that strays from your typical mainstream tone we're all used to hearing on the radio.

We sat down with John and Duque-Perez prior to their San Diego performance last Sunday and got the low-down on their tour, how the band came together, how they make music and their newest album, High Times for Low Lives.
Prior to coming together as a group, the guys played in different bands in Sydney for about 10 years before everyone went their separate ways. John, West, Whitehill and Duque-Perez were the last remaining musicians who wanted to continue to pursue music as a full-time career.
When it comes to creating their music, John and Duque-Perez stress the importance of letting loose and having fun, although the process can be quite strenuous at times.
"You've got to remember that there's nothing quite like that feeling when you're like 'ooh, that's sick,'" said John and Duque-Perez.
In today's day and age of music, it can be difficult not to cling to the same overplayed, washed out pop tunes, but that's something The Griswolds have mastered down to a tee.
"It's important to remember, especially these days, that everything is so watered down and staying the same, that you just need to stop listening to other people's music," said John and Duque-Perez. "Stop listening to what's cool on the radio, and just do your own thing, which is really, really hard."
Creating a sound that's going to be current and trendy is a struggle that The Griswolds have faced head on.
"There's a weird gray area where you kind of want it [the music] to sound classic and old, but you don't want it to sound like it's from 2006," said John. "I think our record sounds like it's from 2030. Maybe we were too early, and we peaked in the studio too soon," John and Duque-Perez joked.
Before releasing their debut album, Be Impressive, in 2014, the group endured a lot of late nights and invested a lot of long hours worth of trying to write songs for their long anticipated 30-track record at the time. John and Duque-Perez admit they were ready to give up on this endeavor, but then they found solace in New York.
"We wrote a bit in Australia and then a bit in New York 'cause our record label was there," said John. "It got really dark 'cause it was winter in New York, and it was a polar vortex, which we didn't even know what that meant." "I think that's just a fancy word for saying really cold," Duque-Perez added jokingly.
Be Impressive combats the struggles the foursome faced early on in their careers. Before flying to New York, the band flew to L.A. to meet with the famed producer, Tony Hoffer, who the guys instantly clicked with. Hoffer pushed the guys to create their best music while keeping their distinct tone.
Following Be Impressive, the group teased one of their newest singles, "Out of my Head," off of their sophomore album, High Times for Low Lives, which was released last November.
"That album was the most fun thing we've ever worked on," said John and Duque-Perez. "It was very creative and writing it was frickin' beautiful. We were out in the country in Australia with no mobile reception. "We had two studios set up: the top floor was the studio where we write, and then the bottom floor was the studio where we'd sort of edit what we'd written and try and make it better. Then, we recorded it in LA with Andrew Dawson, who has done a bunch of cool stuff with Kanye West, Childish Gambino and Depeche Mode. He's done so much stuff, and that was just so good for us."
Following the release of their second album, The Sydney, Australia-natives embarked on yet another tour with dates all over the U.S. They kicked off the fourth show of their Low Lives Tour at The Casbah in San Diego last Sunday, bringing their charismatic and party-rock essence to the stage.
They started out their set by pumping up the crowd with a fan favorite hit, "High Times for Low Lives." Vibrant colors perfectly matched up against the upbeat tempo of the song, filling the room with intense emotions and good vibes.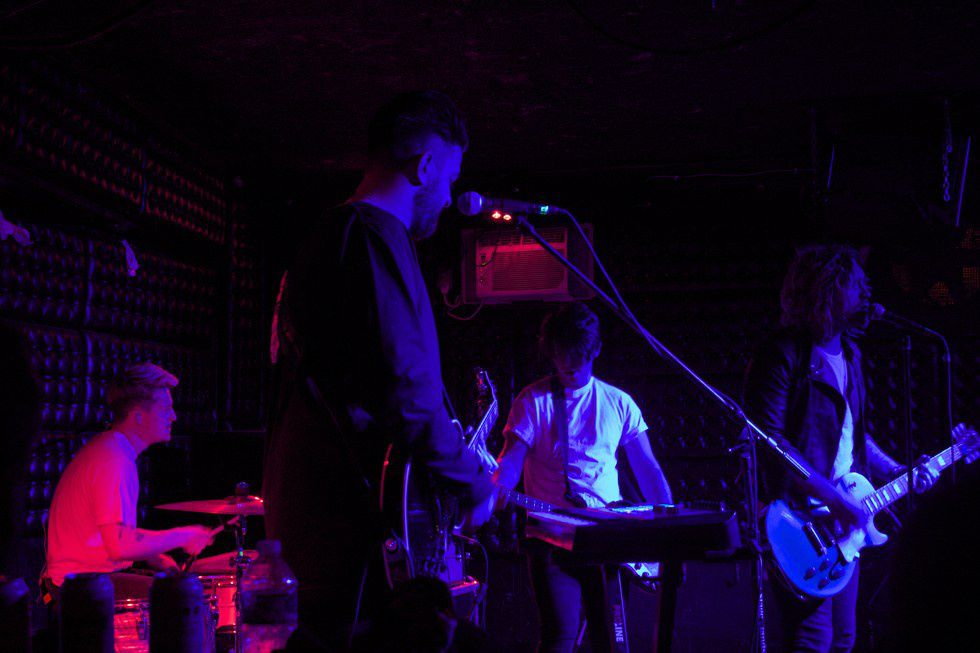 They kept the crowd going with their next song, "Out of My Head" -- a rock infused pop sound that had the audience chiming in with every note. The group continued with "Right on Track," "Rufio," "Feel So Right," "Be Impressive," "Beware of the Dog," "If You Wanna Stay" and "Down and Out" off of their first album.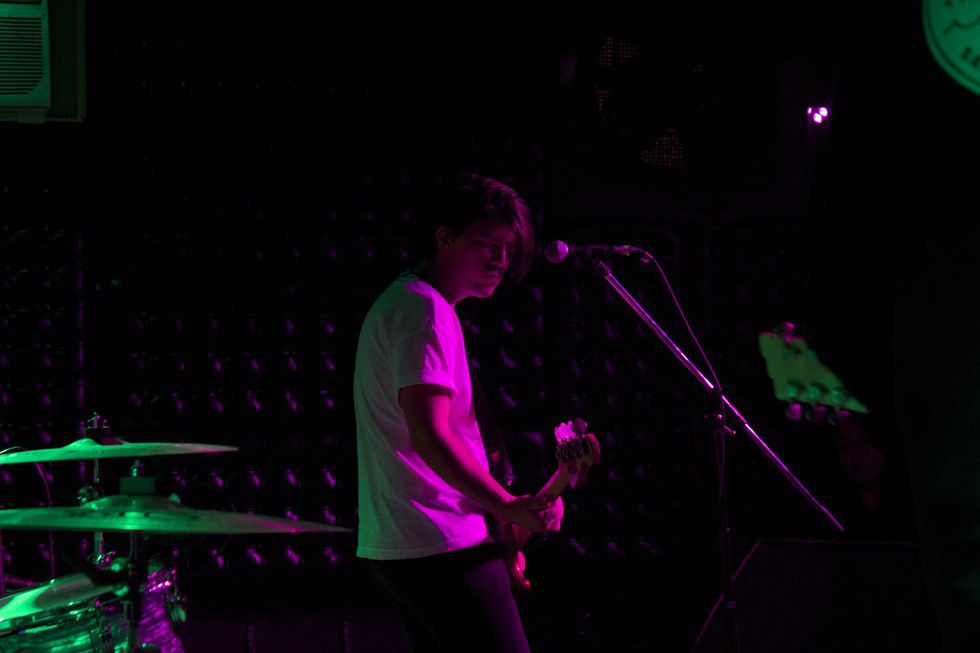 They then went on to play "I Want it All." This song captured an intimate moment between concert-goers and The Griswolds. Whitehall entranced the audience with his mesmerizing and ethereal vocals.
They closed out their set with "Down and Out" and "Love This Nightmare," leaving the crowd with a timeless impression. Just before finishing out their set, Whitehall stepped off the stage and into the crowd, surrounding himself by the people who support him the most -- his fans.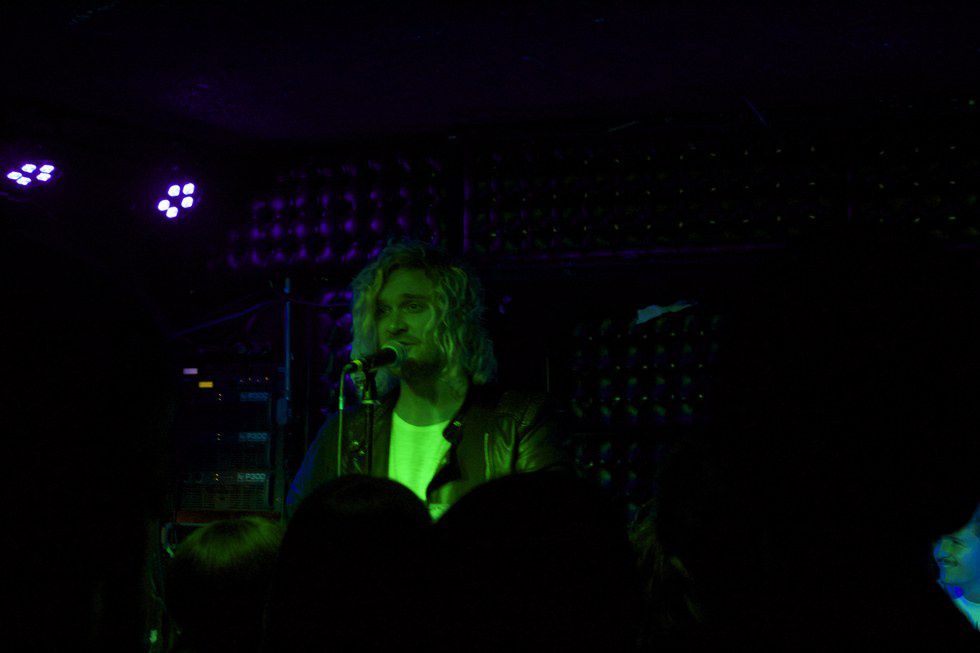 The Low Lives tour will continue on with another 19 shows spanning from coast to coast, and finishing up in Denver for their last stop.
"I think the best thing is that it's only 5 weeks long," said John. "We hadn't toured together in like five months, which is a long time for us because we never had more than a two-month break. For a long time, we were one of the hardest working Australian bands for sure."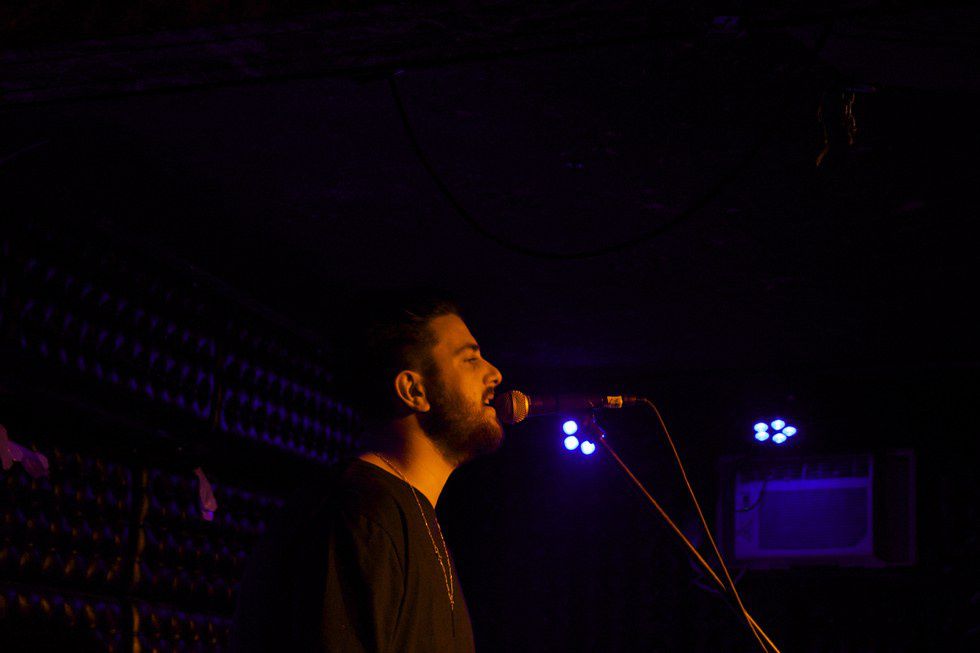 When asked where they're looking most looking forward to playing, Duque-Perez joked that they can't wait to go to Sydney. Duque-Perez notes they all miss being home, so they can't wait to spend some quality time with family and friends after their tour.
When the guys have some downtime in between shows, they like to kick back and play video games on their Xbox. "We go hard on the FIFA battles," said Duque-Perez.
They also like to have family nights that consist of the guys simply relaxing.
"Chris will make a chicken schnitzel, which is a like a breaded chicken," said John. "Chris makes his version of that, which is amazing, and we'll put on a movie; maybe drink a tea." "We are quite sophisticated young scallywags," Duque-Perez added jokingly.
Following their tour, The Griswolds will continue to travel the world playing their music fans have come to know and love. They also plan on releasing an album sometime in the next coming years.
To keep up with the latest news, music and shows, check out their website, and follow them on Facebook, Twitter and Instagram.