The sorority community makes up a large portion of the University of South Carolina female student body. One great aspect of sorority life is the diversity each chapter's members bring to the table. From athletes, volunteers, scholars, and artists, Greek life truly has some outstanding members. Many of these women are the future doctors, CEOs, politicians, leaders of the military, and many other amazing titles. Here are some amazing sorority women impacting USC and the world around them.
---
Abby Scott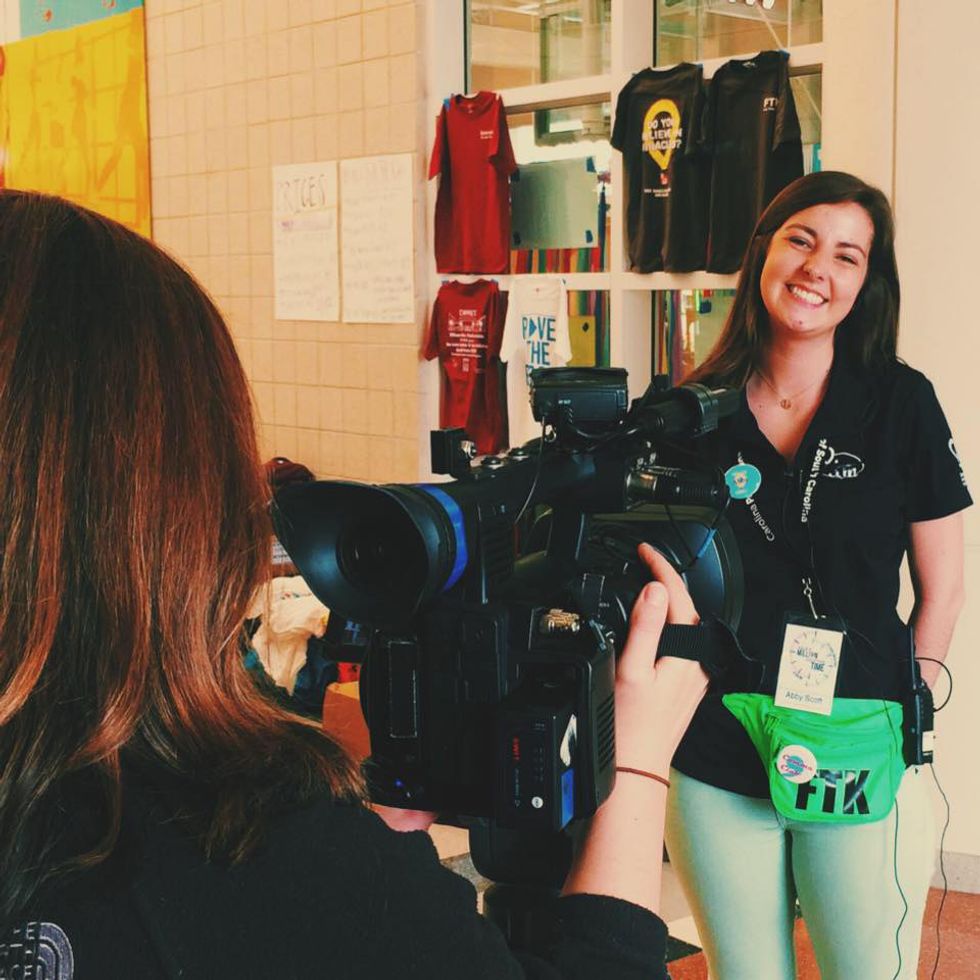 Abby is a public relations major, business administration minor. Abby was recently selected as the USC Dance Marathon (the largest student run philanthropy in the nation supporting Miracle Network Hospitals) 2015-2016 Executive Director, meaning she will lead the Dance Marathon Executive Board of Directors, the committees under them and the Morale Team in the fall. Abby took huge participation in helping reach the goal of the past Dance Marathon to raise over 500,000 dollars for children. She has even bigger goals for this next year:
"One of our main goals for USCDM's 18th year on campus is to share our phenomenal cause with as many students and members of the Columbia community as possible. Everything that we do directly benefits the kids at Palmetto Health Children's Hospital. They are our motivation, they are the true heroes of USCDM and we would love for each USC student to be impacted by them just like we all were and continue to be."
Abby has served as chaplain for Kappa Delta and is also greatly involved in USC Greek Impact.
---
Erica Roy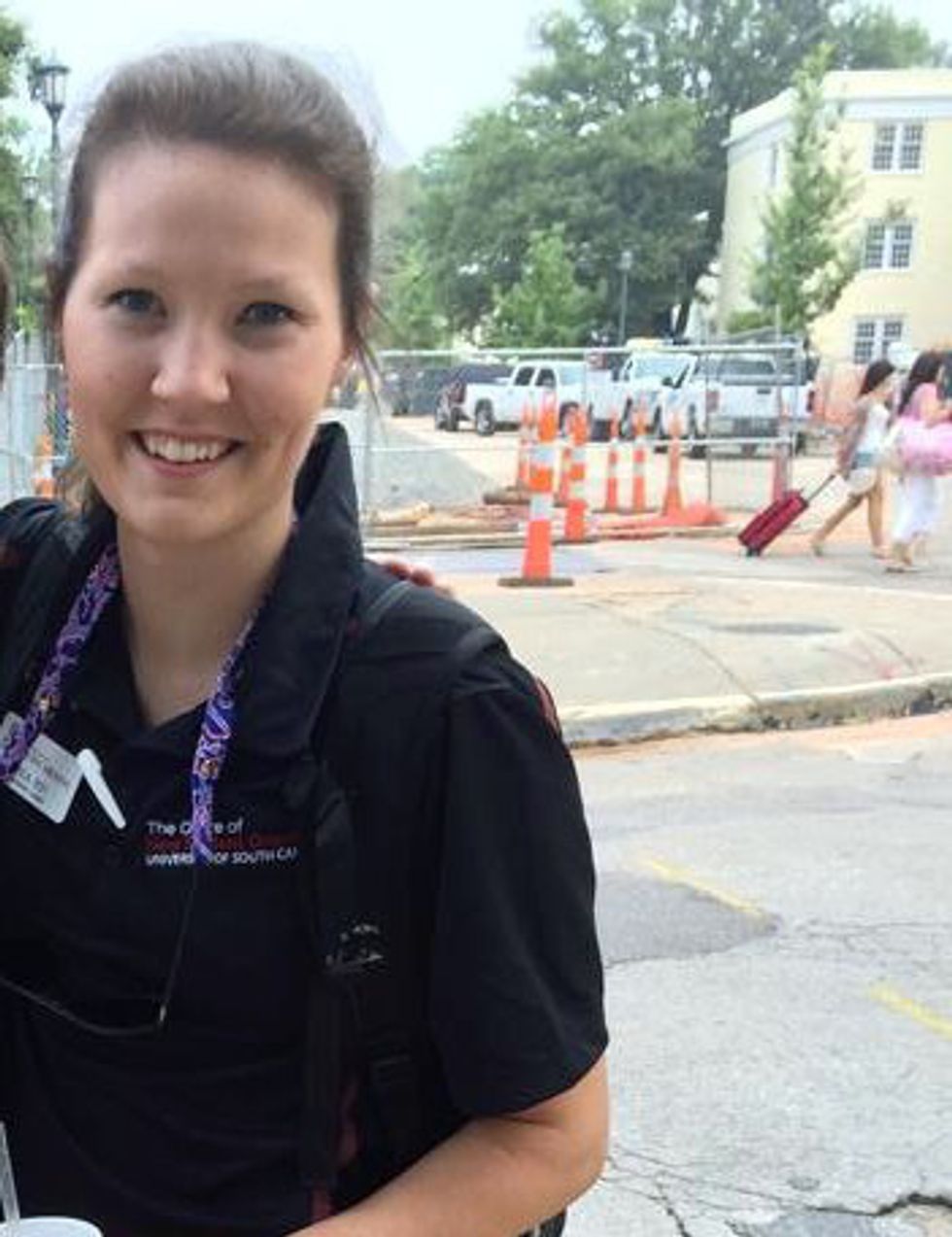 Erica Currently is a soon to be junior management major and sports entertainment minor and serves as Kappa Delta's Vice President of Operations. Erica is known in her chapter for being a loving, supportive friend to all of her sisters. Although she has only been a part of the Kappa Delta chapter at USC for one year, she has made a great impact on her chapter and was nominated for Outstanding New Member by the Greek Programming Board. For the past two years, Erica has served as an Orientation Leader for USC and has been greatly involved in Dance Marathon. Erica hopes to work for either a professional football team in the upper management department or go on to work in the management department of Kappa Delta headquarters.
"I believe I have the confidence to become a powerful leader in my field of study thanks to my chapter of Kappa Delta. I hope after college to stay involved with Beta Zeta as much as I can, if my career leads me elsewhere then I still will stay personally in touch and dedicated to Beta Zeta. I hope to maybe one day return for my testimony of my experience in KD, or to volunteer with the alumnae events. KD is a part of me and will not leave my life after I leave Carolina."

---
Julia Shingler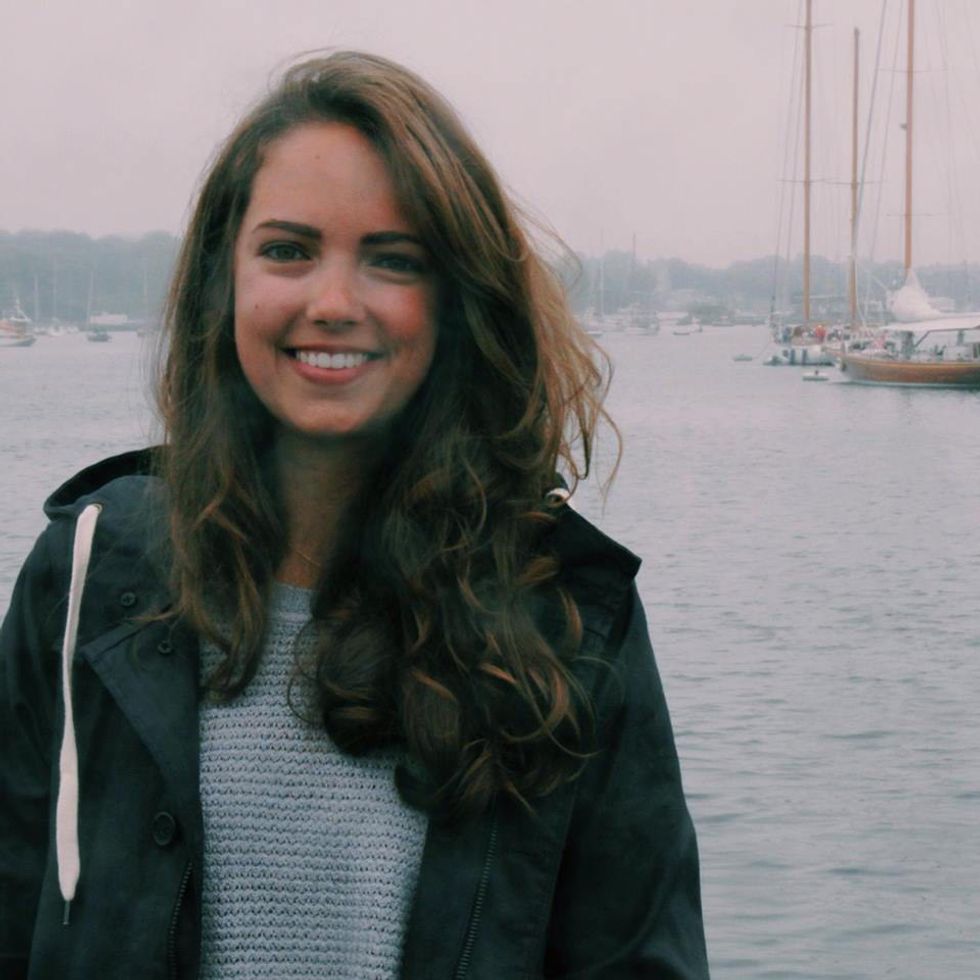 Julia is an upcoming senior advertising and graphic design major. She is currently a sales associate as J. Crew, page for the South Carolina Senate, and an employee for Kiel James Patrick Marketing and Media. At USC, she is involved with the Golden Key National Honor Society, Alpha Lambda Delta Honor Society, and a member of Phi Mu. Last summer, Julia was chosen along with five other interns from across the country as an intern for Kiel James Patrick, an American clothing company based out of Rhode Island. She spent the summer traveling around New England with the KJP crew as their Marketing and Media Intern managing some of the company's social media accounts, organizing arrangements for marketing events, and writing articles for the Brooks Brothers Red Fleece Newsletter.
"I'm thankful for the opportunities I've had since becoming a Gamecock! I've made some great memories and I'm excited to see what's in store for the future!"
---
Ellie Gray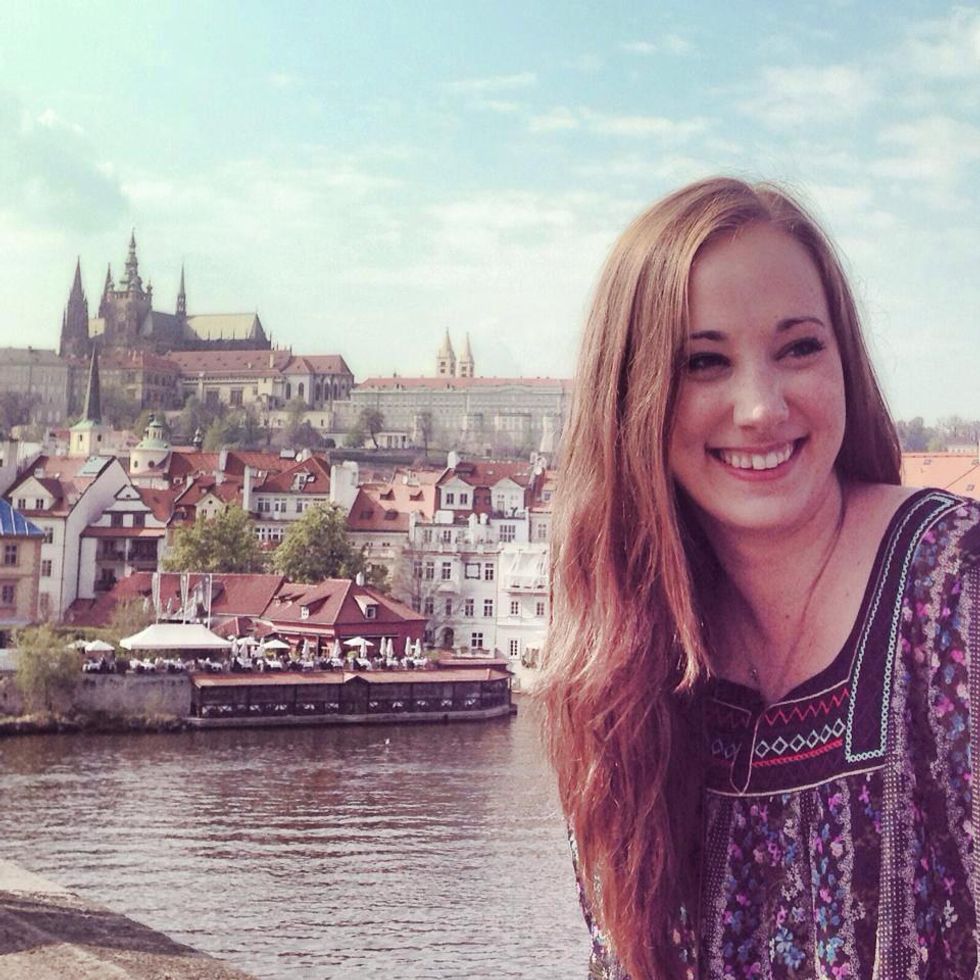 Ellie is soon to graduating senior from the USC Business School and Honors College with a degree in Marketing and Management. Ellie is a member of Delta Sigma Pi, an international business fraternity that focuses on leadership development and building relationships throughout the business school. As a member of Chi Omega, Ellie was a part of the community service team that put on our philanthropy events.
"That was such a rewarding part of my experience in Chi O, I got to know people on a deeper level and being more directly involved with Make a Wish (our philanthropy) was so rewarding."
As an Under Grad, Ellie was also able to study abroad in Spain and found a deep love for traveling. Ellie is also a "big sister" for Big Brothers Big Sisters and has been with her "little sister" for 3 years now. For Ellie's senior thesis, she along with her best friend took a month long road trip and interviewed people on the street about their ideas of success, creating it into a documentary.
).
Upon graduation, she will be moving to San Antonio to work for Teach For America as a high school mathematics teacher.
---
Olivia McKinney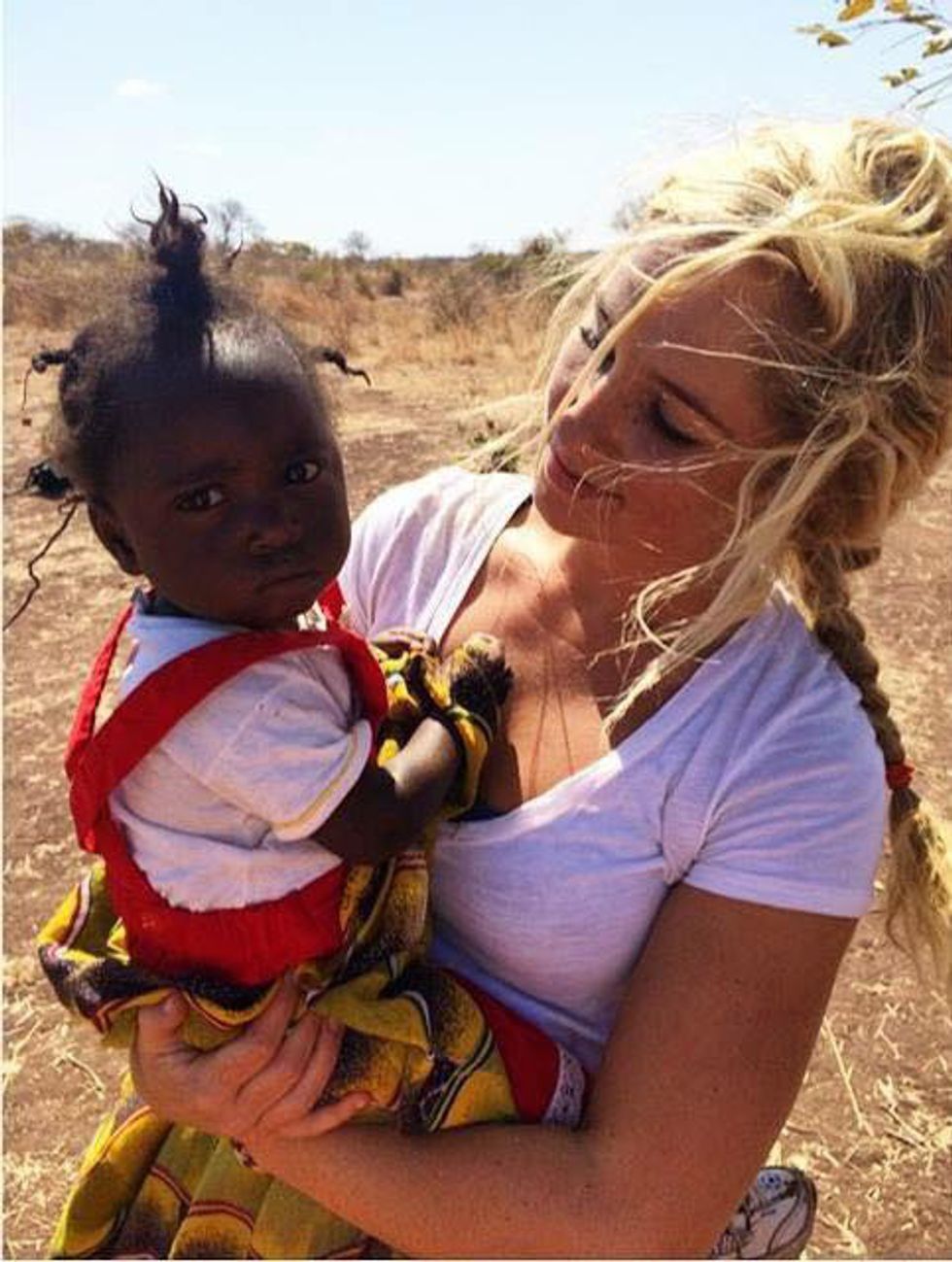 Olivia is a rising senior exercise science major with a passion for helping people physically and spiritually. This coming December, she will be going on her fourth trip to Zambia, Africa. Her first trip started in 2008 at the young age of 14, then again in 2013 and 2014. This December, Olivia herself will be leading a team of 15 volunteers staying at an orphanage helping local citizens by rebuilding the orphanage and leading activities with children. During the trips, Olivia and her team also work with the goal of spreading messages of Christianity and evoking happiness in the children. While she is not traveling overseas, she works as a gymnastics instructor at Kelly's Gymnastics.
" My goals for the future really revolve around the biggest impact I can make. The peace corps is an option right now and then occupational or physical therapy graduate school."
---
Natalie Wineholt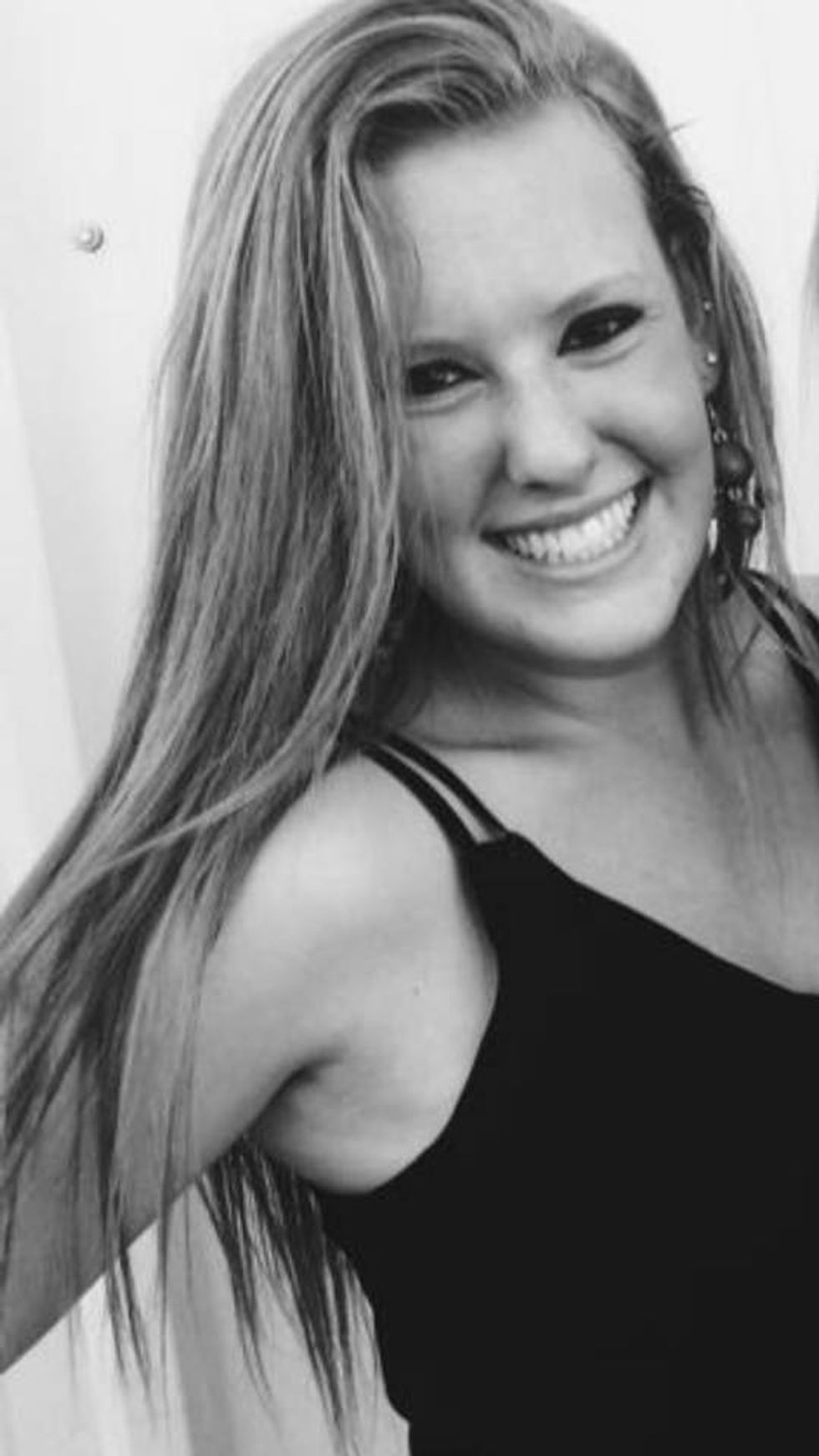 Natalie is a rising sophomore majoring in International Studies and minoring in Spanish and Social Work on the Pre-Law track. When she isn't studying or working part time as a waitress, she's an active member at Midtown Church as a LifeGroup leader, Greek Impact leader, and will take over as Kappa Kappa Gamma Chaplain next year. Natalie is also the Editor-in-Chief and founder of Her Campus South Carolina, an online magazine for college aged women with a staff of around 24 writers and PR personnel. Over Spring Break, she went to Chicago for a mission trip with her church and this summer will be traveling to Cape Town, South Africa for a 5 week mission trip with Cru, who runs Greek Impact. (Her personal donation page for the trip can be found here
https://give.cru.org/0724765
).
"I believe in the tradition of greek life because I have experienced firsthand the amazing changes it can bring to your life, and I am always proud to wear my letters."
---
Megan O'Brien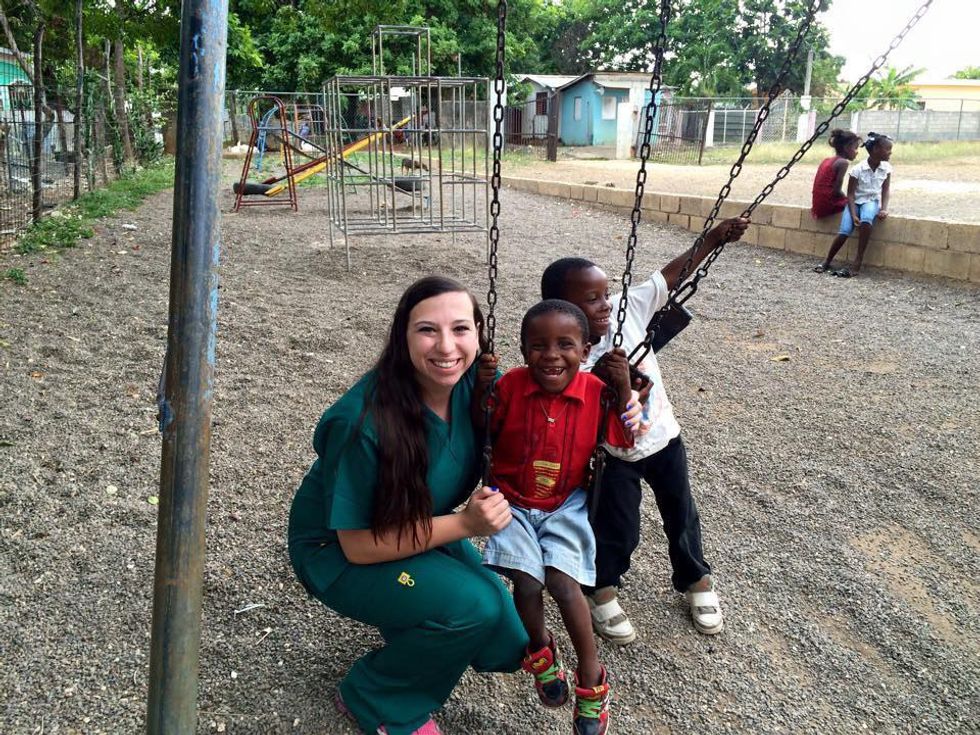 Megan O'Brien is a soon to be Junior, biology major, psychology minor on the pre-med track with dreams of being a pediatrician. Megan currently serves as Education for Kappa Kappa Gamma and is an active member of the pre-medical fraternity, Phi Delta Epsilon. She also works as a Student Assistant in the Student Success Center on campus helping students with tutoring as well as holding position as an ambassador for the Office of Pre-Professional advising. A clearly strong student, it is no surprise she has been on the deans list the past three semesters and is a Capstone Scholar. Currently, she also serves a research intern at the USC Parenting and Family Research Center and was recently named a Magellan Apprentice for her work there. Even with this lengthy resume and busy schedule, she has completed over two hundred hours of community service in just two years at Carolina and has personally raised $950 for Children's Miracle Network Hospitals through Dance Marathon. This past summer, she went on a medical mission trip helping with a free medical clinic in Jamaica, and this summer she will be an orientation leader.

---
Jess Barriere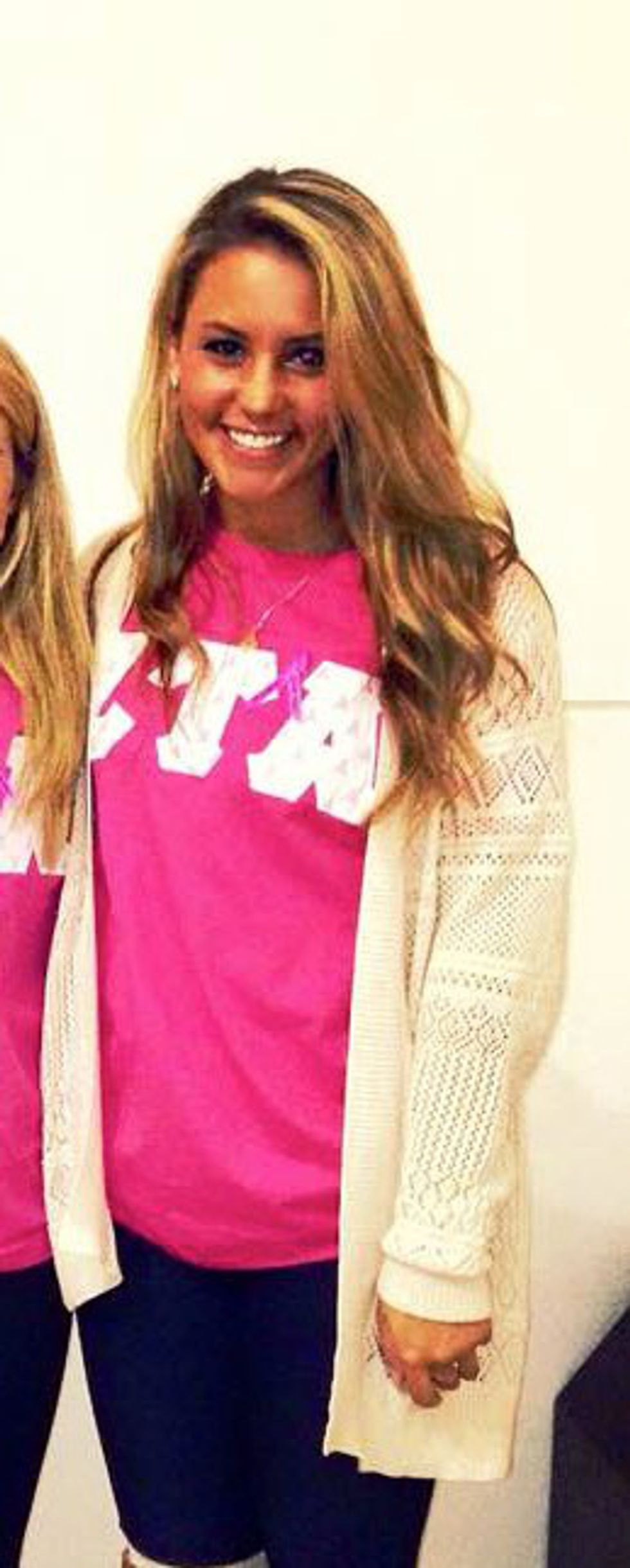 Jess is an upcoming junior studying Political Science and Economics with a hope of attending law school in the future. She is a Capstone Scholar, as well as a member of Phi Alpha Delta Pre-Law Fraternity, Garnet Circle Student Alumni Association, Omicron Delta Kappa, and Zeta Tau Alpha. Jess became the Vice President of Programming for Zeta Tau Alpha this past January, and has thrived serving on council. Jess is admired by the sisters of her chapter for being involved, motivated, and driven in all she does.
"The Greek community genuinely holds a special place in my heart. Being from Maryland, it was a whole different experience to be away from home and in the South. Zeta provided the opportunity I needed to get my feet on the ground, get involved and build friendships I can count on. To me, that's what Greek life is all about: finding a home away from home. I knew I wanted to give back to the organization that made me fall in love with USC, and I couldn't have asked for a better way to do that than being VP!"
---
Mackenzie Rowe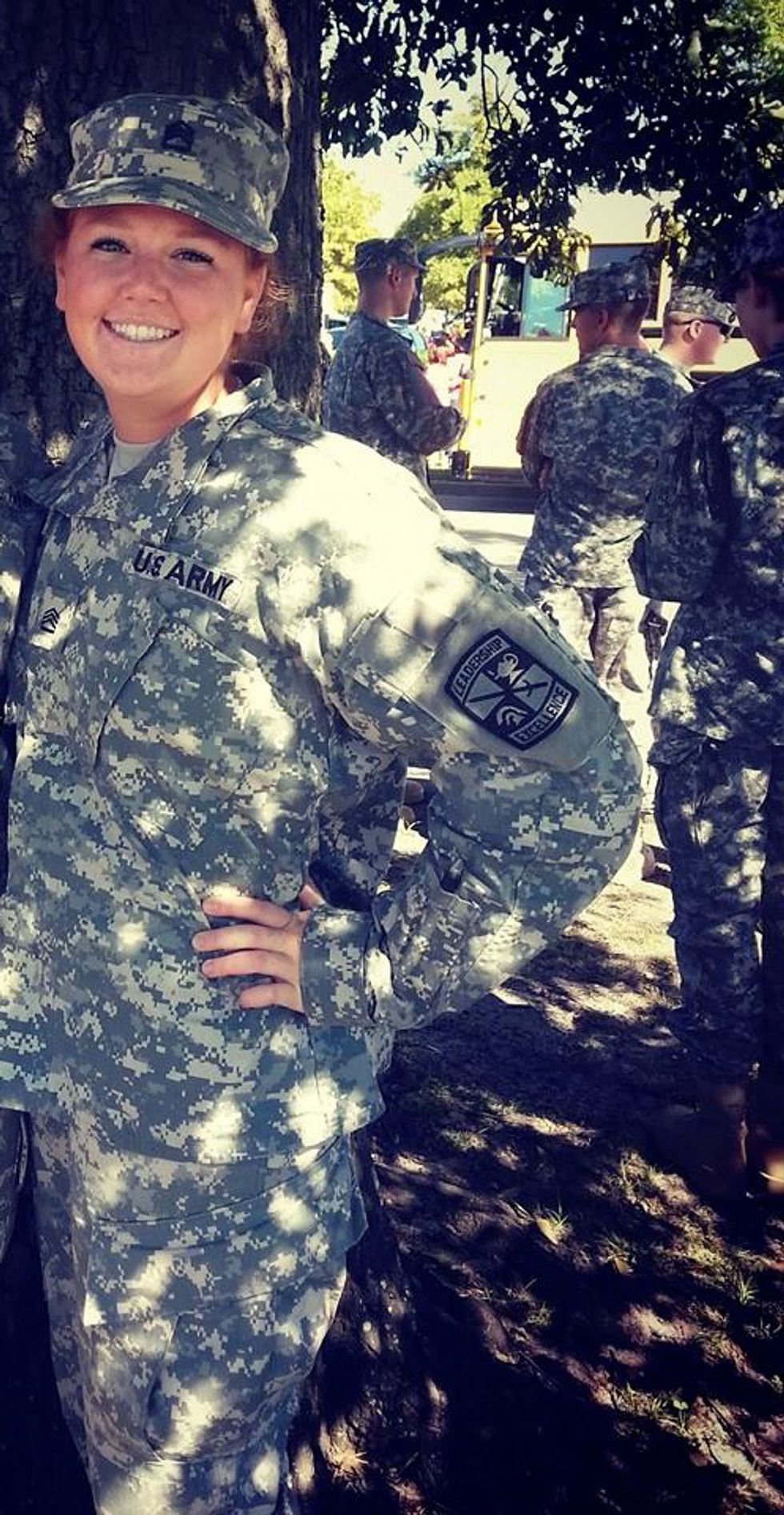 Mackenzie is a rising Junior nursing major contracted with the Army ROTC program here at USC. In ROTC, Mackenzie is in charge of peer mentorship as well as physical training interacting. Along with ROTC, Mackenzie is a Phi Mu involved in intramural soccer, dance marathon, and volunteering and the Children's Miracle Network Hospital through Phi Mu.
Among her many involvements, Mackenzie says her faith, family, and friends are her first priorities and time spent with loved ones is always irreplaceable. Outside of academics and extra curriculars, Mackenzie loves to dedicate herself to running and has a dream of running "50 half marathons, in all 50 states, before she's 50." Upon graduation, Mackenzie has goals of becoming an Active Duty Nurse Practitioner in the United States Army. When asked why she wants to serve her country, Mackenzie stated that,
"The thrill and adrenaline just thinking about standing in front of this amazing country to protect what previous men and women have laid their lives down for and to continue that legacy is what constantly reminds me why I want to serve. I often take for granted what I have and I want to pay it forward for future generations to have the same freedoms I do."