While everyone is getting ready for summer and starting or finishing finals, I'm getting ready for the holidays - Greek Easter! Greek Orthodox churches are known for their beautiful, ornate churches and liturgies, but they also have their own Easter. Even though many of us are used to hearing about "Greek life" in college, I'm talking about Greek heritage. Being second generation Greek, my grandma and other relatives are Greek Orthodox Christians. I have grown up celebrating Greek Easter, but I also celebrate the original Easter holiday as well.
You don't have to be specifically Greek Orthodox Christian to celebrate Greek Easter. To us, Greek Orthodox isn't a religion, it's our heritage. Like the Irish celebrate Saint Patrick's Day, we celebrate Greek Easter. To us, celebrating Greek Easter isn't a religious thing, it's a cultural thing.
Sometimes, Greek Easter and normal Easter will fall on the same Sunday, but this year Greek Orthodox Easter was celebrated May 1st. So why does the Greek Orthodox religion celebrate another Easter? For a couple of reasons.
The Orthodox Christian religion follows traditional Christian practices, so the Orthodox Church follows the traditional calendar, the Julian. Also, in order to maintain the Biblical sequence of Christ's passion, Easter must take place after the Jewish Passover. For further explanation you can look here.
Greek Easter is an important holiday in my family. To celebrate we get together with our extended family and celebrate the traditional Greek way.
Red Eggs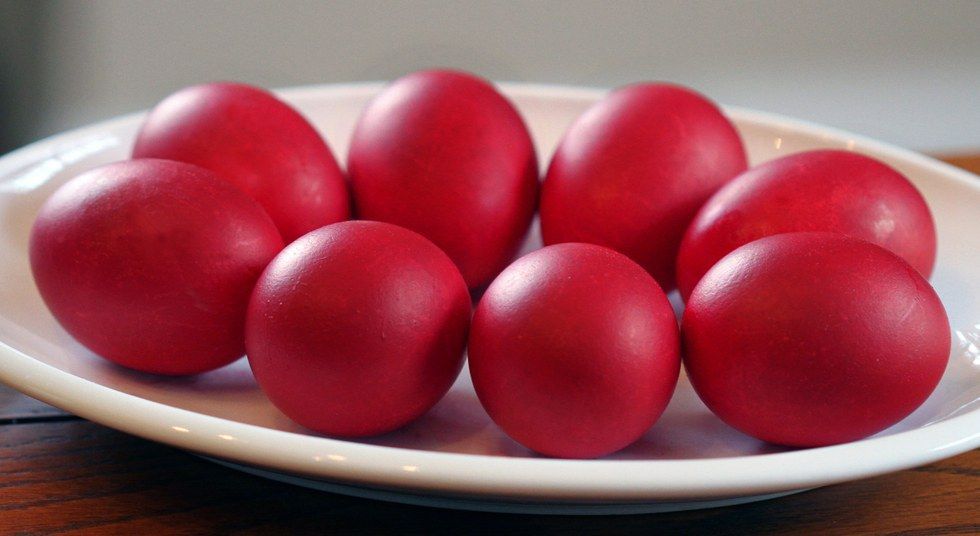 Like normal Easter, there is plenty of egg-dying involved. But it is a Greek tradition to only dye the eggs red. As I'm sure you've guessed, the red color is associated with Jesus's crucifixion on the cross; His blood that was shed for us. The Greek Orthodox church traditionally dyes the eggs red on holy Thursday.
Also, the eggs are only dyed using onion, not artificial egg and food dye.
Tsougrisma (τσουγκρισμα)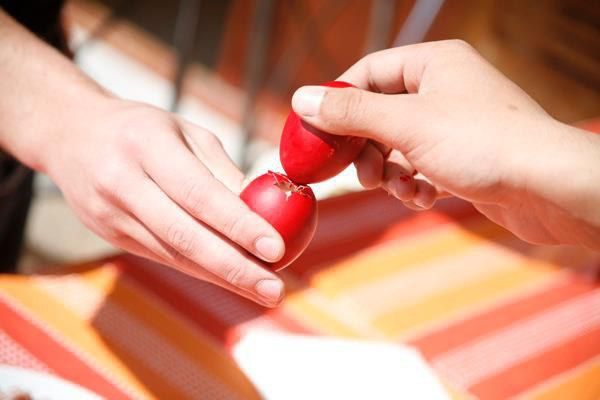 Before we eat our dyed red eggs, the whole family gets together to crack the eggs. Everyone gets an egg, and one on one, we each tap the top of our egg against the other's and see whose cracks and whose doesn't. Whoever's egg doesn't crack is the winner and has good luck throughout the year.
Lamb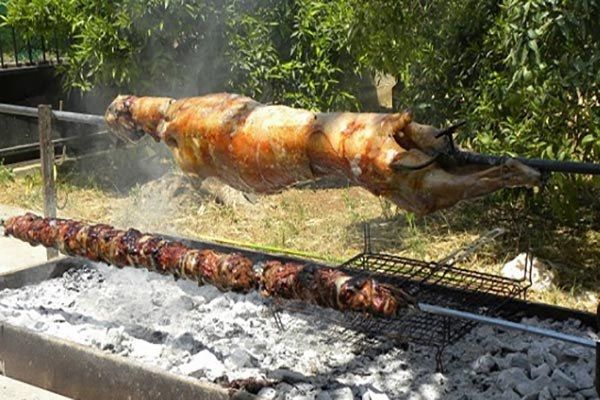 Just like in the movies, we cook traditional Greek food. Like turkey on Thanksgiving, you have to have lamb on Greek Easter. In addition to having lamb as the main course, we also have lamb shaped cake. Besides lamb, we also have many other traditional Greek dishes as well.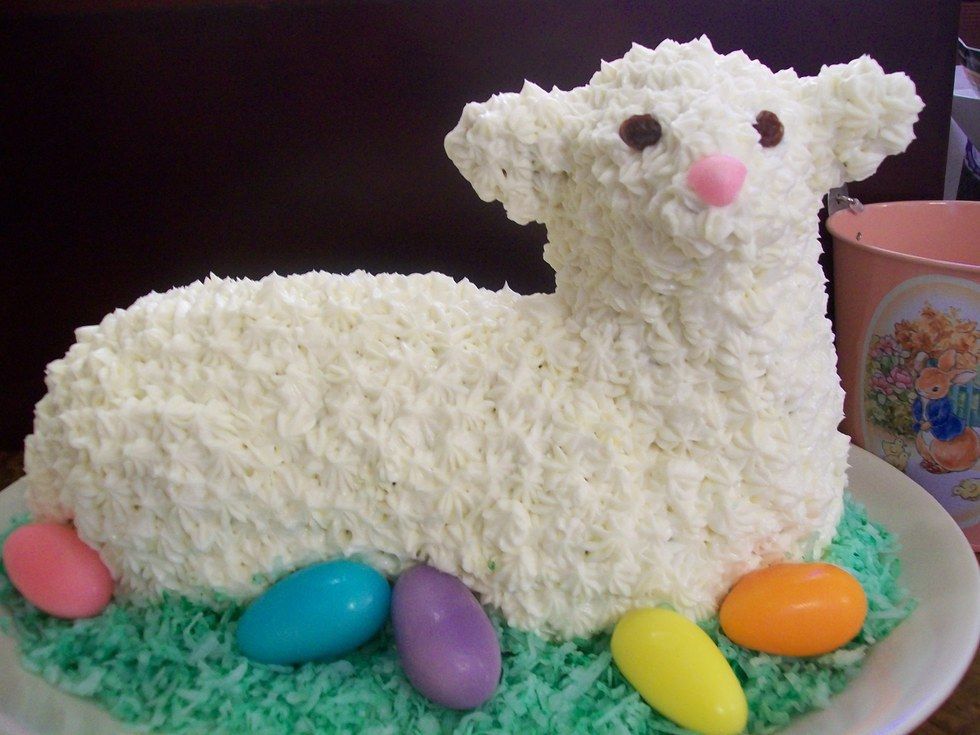 As you can see, Greek Easter is a very important holiday for us. Celebrating Greek Easter is something I look forward to every year; it's the only day out of the year that gives my family and I an excuse to go all out and embrace our culture.