It's hard to believe that it's only been almost three months since Celtics Gordon Hayward suffered a horrific ankle injury back in October. Since then, basketball fans have been able to catch a few glimpses into Hayward's progress--along with a few reports noting his recovery going well--mainly consisting of him in a cast and sitting on a bench.
However, last Wednesday Celtics general manager Danny Ainge subtly teased us that Hayward isn't wearing his ankle brace: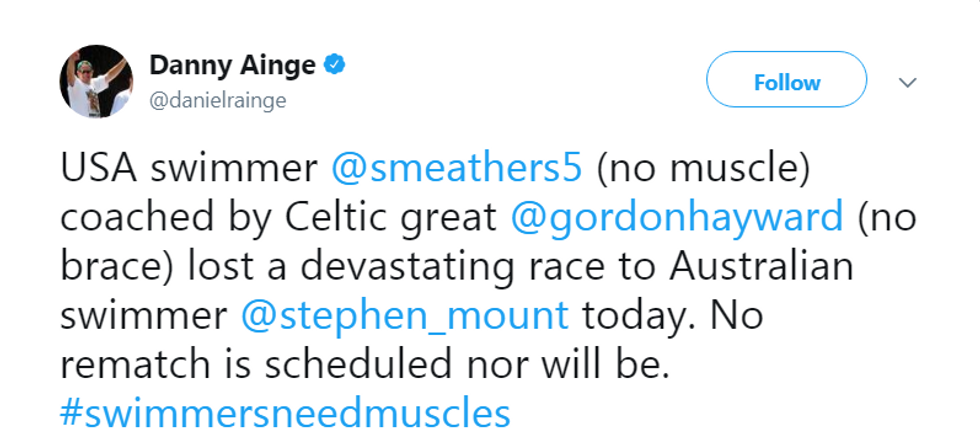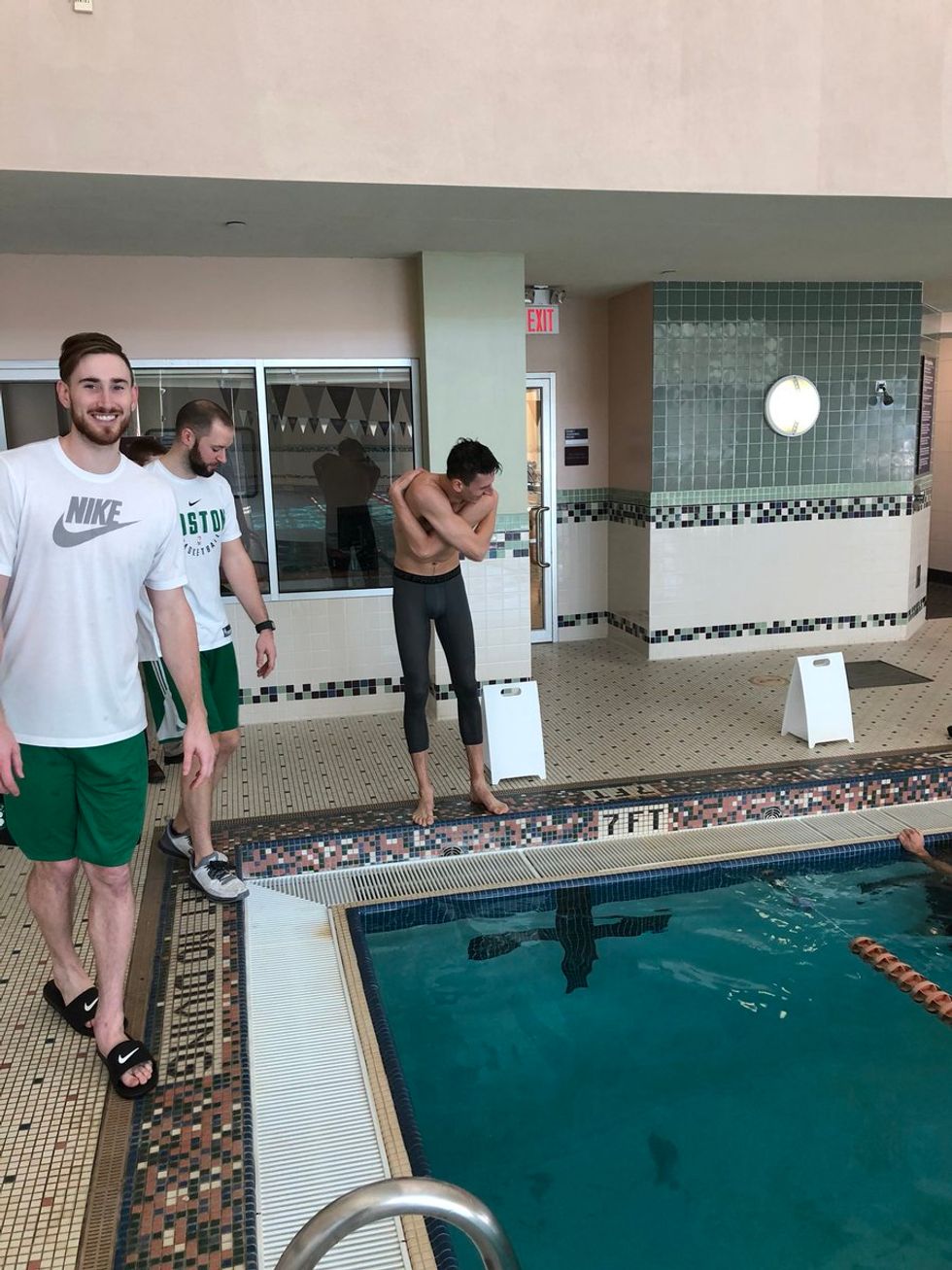 First of all - ?!?!?!?!?!!?!?!?!??!?!?!!?!?
Second of all - Gordon, please. Don't. tease. us.
With this new image and rumors of his return later in the season floating about, it all comes down to the question: "Should he return this season?"
And the answer to that is -- NO.
Boston is (as of Jan. 10) 33-10, ranking No. 1 in the Eastern Conference while also beating the conference rival the Cleveland Cavaliers by five and a half games.
They have quickly adjusted with their new team of Kyrie Irving, Jaylen Brown, Jayson Tatum, Al Horford and just about everyone else on the team. They've learned how to effectively utilize their weapons thanks to their stupendous head coach Brad Stevens.
Gordon, there's no need to rush at all.
Injuries are one of the most traumatic experiences anyone can go through and, especially in his case, it's something that no one should rush back from.
Of course there's always going to be the argument of: "But the Golden State Warriors are still their biggest threat, how will the Celtics do it without Hayward?"
The simple answer to that is, they still can. Can we maybe just stop doubting teams for one second?
Boston is trailing right behind Golden State; don't act like they don't have the talent and hustle to catch up.
Besides, if Hayward does return this season, he most likely won't be 100% healthy by then, thus risking the possibility of not even having a chance to make a championship run with his new team.
Long story short, he has three more years on his contract, he's still relatively young and the team is still young. I don't see what the rush is.