To The Parent Who Chose Addiction
Thank you for giving me a stronger bond with our family.
When I was younger I resented you, I hated every ounce of you, and I used to question why God would give me a parent like you. Not now. Now I see the beauty and the blessings behind having an addict for a parent. If you're reading this, it isn't meant to hurt you, but rather to thank you.
Thank you for choosing your addiction over me.

Throughout my life, you have always chosen the addiction over my programs, my swim meets or even a simple movie night. You joke about it now or act as if I never questioned if you would wake up the next morning from your pill and alcohol-induced sleep, but I thank you for this. I thank you because I gained a relationship with God. The amount of time I spent praying for you strengthened our relationship in ways I could never explain.
SEE ALSO: They're Not Junkies, You're Just Uneducated
Thank you for giving me a stronger bond with our family.

The amount of hurt and disappointment our family has gone through has brought us closer together. I have a relationship with Nanny and Pop that would never be as strong as it is today if you had been in the picture from day one. That in itself is a blessing.
Thank you for showing me how to love.
From your absence, I have learned how to love unconditionally. I want you to know that even though you weren't here, I love you most of all. No matter the amount of heartbreak, tears, and pain I've felt, you will always be my greatest love.
Thank you for making me strong.

Thank you for leaving and for showing me how to be independent. From you, I have learned that I do not need anyone else to prove to me that I am worthy of being loved. From you, I have learned that life is always hard, but you shouldn't give into the things that make you feel good for a short while, but should search for the real happiness in life.
Most of all, thank you for showing me how to turn my hurt into motivation.

I have learned that the cycle of addiction is not something that will continue into my life. You have hurt me more than anyone, but through that hurt, I have pushed myself to become the best version of myself.
Thank you for choosing the addiction over me because you've made me stronger, wiser, and loving than I ever could've been before.
Connect with a generation
of new voices.
We are students, thinkers, influencers, and communities sharing our ideas with the world. Join our platform to create and discover content that actually matters to you.
Learn more
Start Creating
Day Four In Italy: Florence
This is the day we learned the history of everything
Waking up bright and early we first took the tour bus to the country side of Florence where we visited a medieval town full of shops that lined a beautiful countryside.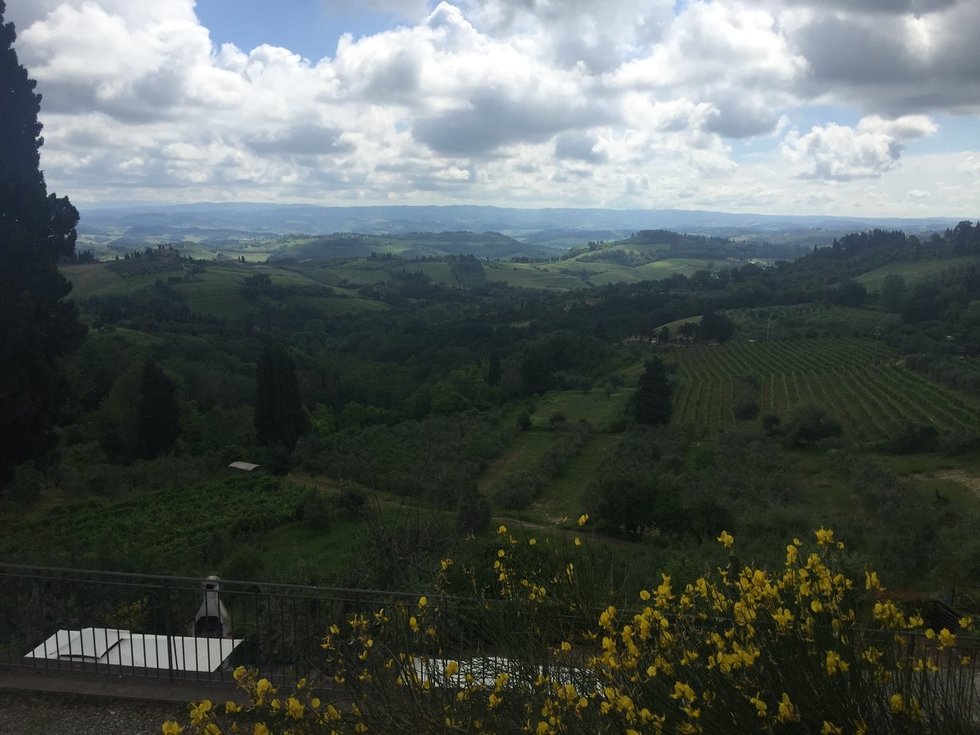 CountrysideBrooke Burney
We spent about three hours here just looking around, buying things, and taking pictures. Once the three hours were up, we went to a winery where they explained how they made wine with the grapes in their vineyard.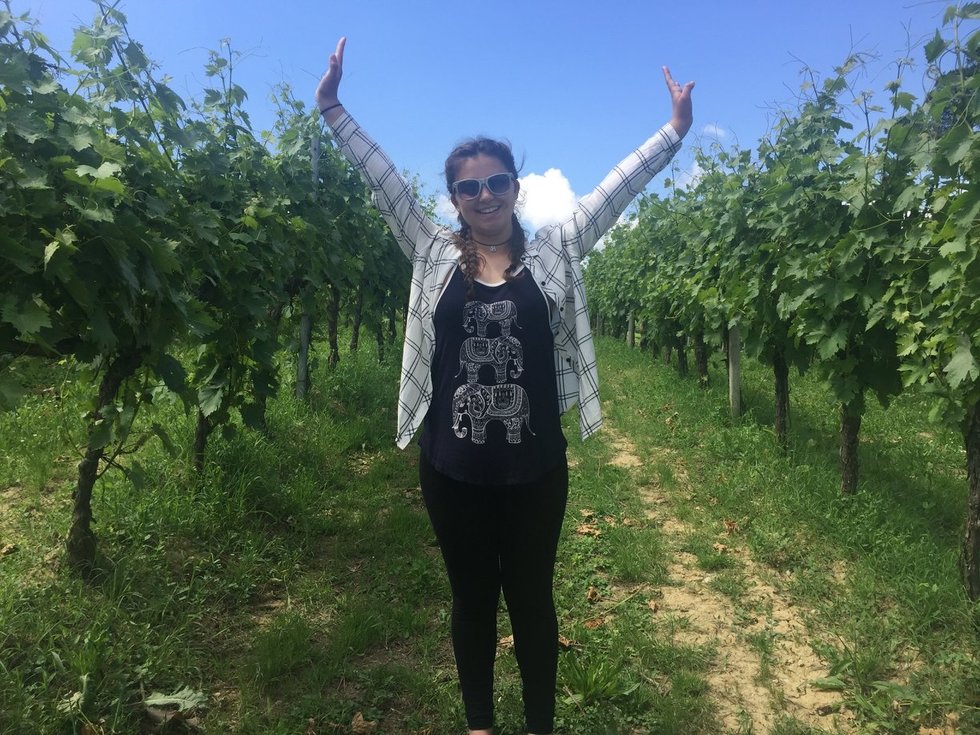 In the vineyardBrooke Burney
After the tour, they fed us lunch with some of their wine. Then, after we ate, we passed through their wine shop and took the bus back to the Piazza della Signoria. On the way back, our tour guide was telling us about Michelangelo and his time creating the Statue of David. We had to stand in a line for about thirty minutes but when our time came, we were thrilled. We entered and saw artwork from many different artists. However, Michelangelo had a hallway of his own that was mostly filled with unfinished sculptures of statues with David being at the very end.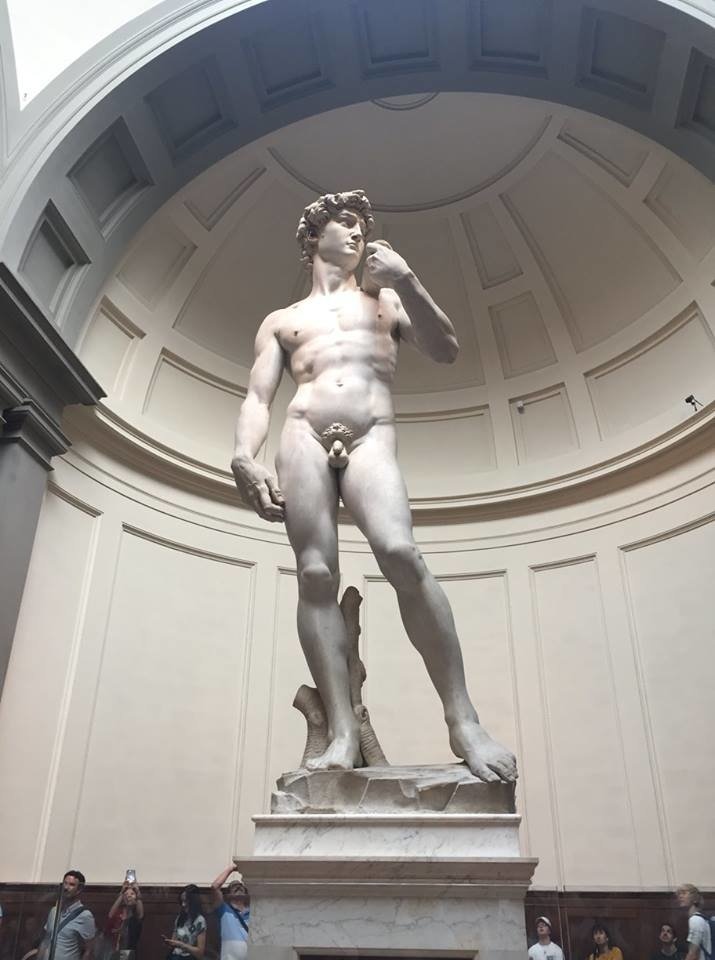 Statue of DavidBrooke Burney
After the tour of the art museum, our tour guide took us to the square where the churches were and gave us a history lesson on them. He gave us a background on the pictures that were painted on the doors and what they represent.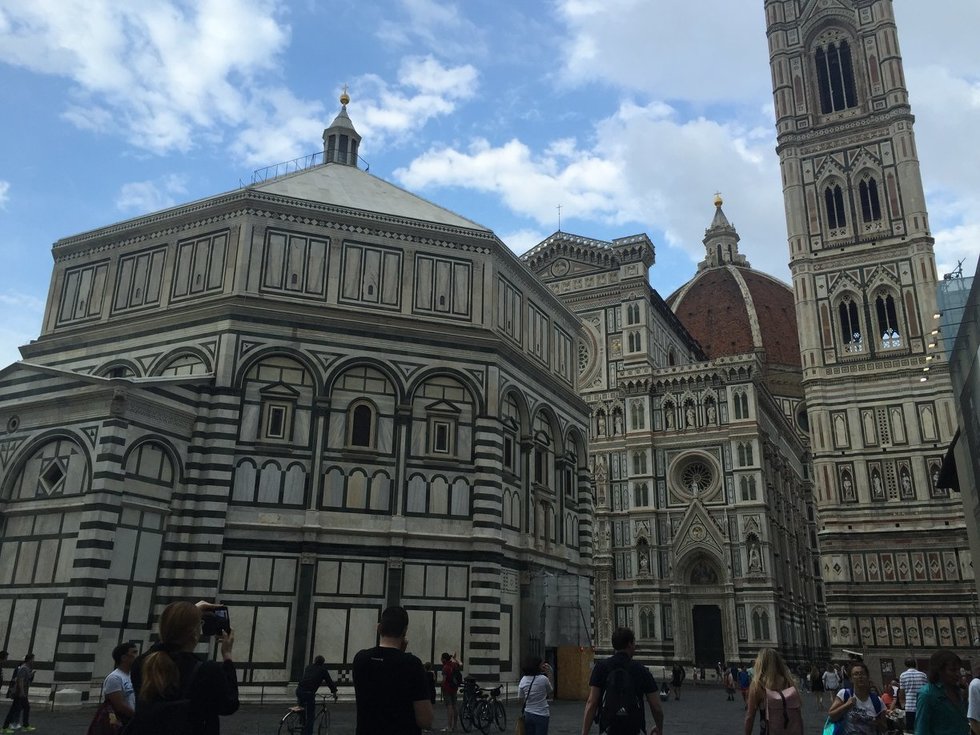 Brooke Burney
After this tour, we went back to our hotel where we were able to go eat dinner. My friends and I went back to the small square we first went to and ate in a small pizza joint.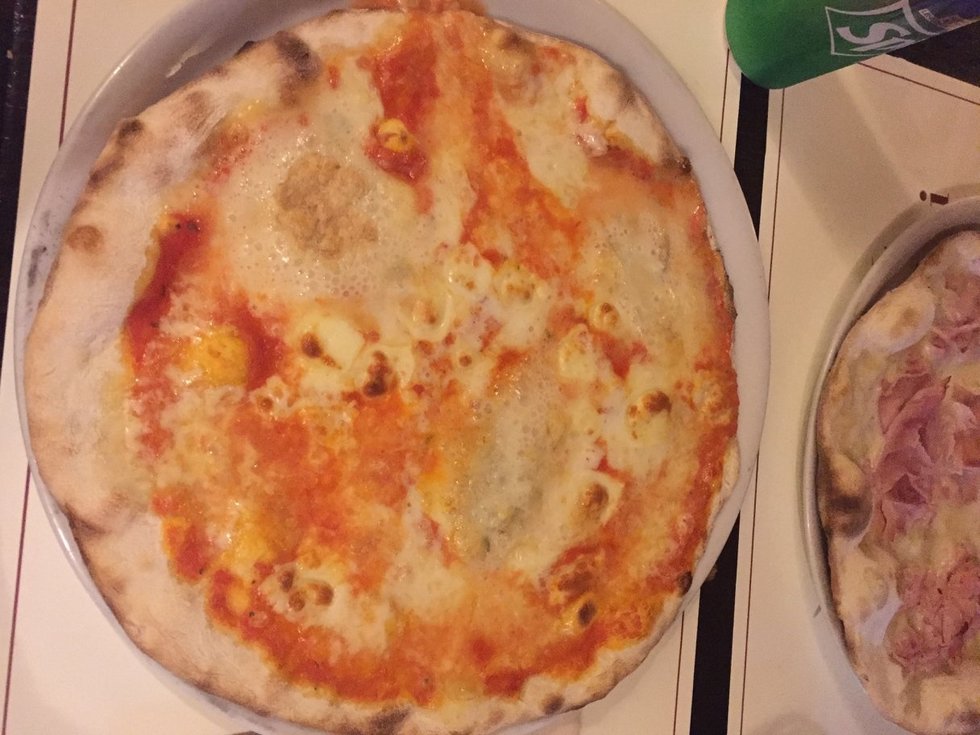 Italian pizzaBrooke Burney
If you ever go to Europe, keep in mind that they have a hard time splitting orders. As we were sitting at this table, we asked for separate checks but they made us pay separately on a single check, which was kind of funny watching three American girls pick through their euros.
After dinner, we went back to our hotel to pack for the next day. To the train station, then Pompeii!