Time is a funny thing. Like how on your birthday every year someone asks you if you feel different. And every year, you feel so not different. Timing really is everything, though. For instance, the boy you met at 18 years old would mean something totally different to you if you met him at 28 years old.
But then I do think about 18-year-old-Paige. Who I was a year ago, going into 2017. January 1st of 2017, and it's like a totally different person. It's crazy to think that when the clock strikes midnight and we ring in the new year, not much will have changed about me. Except that, everything has changed.
I do not do well at goodbyes. Terrible at them, actually. I still refuse to accept that Derek Shepard is gone in Grey's Anatomy. (I actually have a theory he is still alive, but that's for another article). Back to my point, this is my goodbye to 2017. Another chapter closing in our lives. I am happy to report, that this has been the best (and most challenging) chapter for me yet. Which is why I am also partly sad to see it go.
One day, when I'm 80, I will tell the stories. Because that's what I do best. I can't promise who I'll be telling the stories to, (hopefully) my husband, or maybe to just my ten dogs that I will own. But I can promise you a great deal of my stories will be from the year 2017.
Maybe I will tell the story about starting a collection of stolen items from each fraternity I went to. The date I went on with the cute boy to watch the sunset at the beach. Or the random road trips to get out of Indiana I made with my best friends. My big sister's engagement.. I could keep going because there is a lot of good that came out of 2017.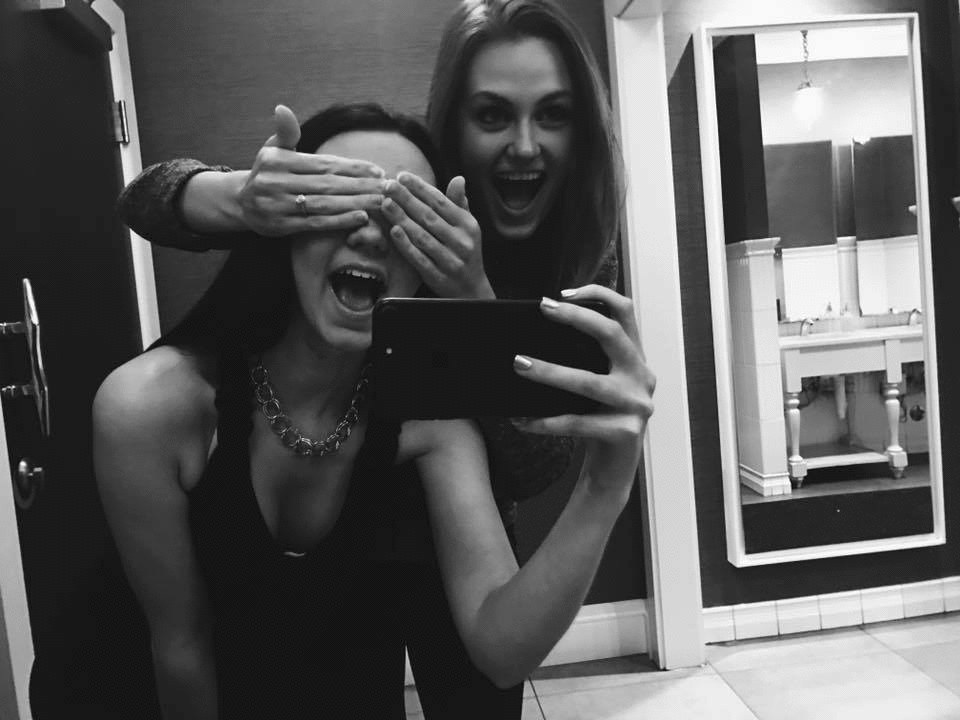 But I'll also tell them about how this was one of the hardest years of my life. I was constantly in and out of heartbreak. I lost some of the closest people in my life, who I thought I would have in my life forever. And I had to let go of being "in love" with other people, and focus on falling in love with myself first. 2017 was hard, and they'll know that too.
But if anything, 2017 gave me more than it took away from me. Sure, I lost some of my closest friends. But really, I realized those people weren't even kind of my friends to begin with. And it forced me to go out there and get to know new people. I got the privilege to get to know people I never thought that I would.
These are the people who were placed in my life at exactly the right time, and are helping me to get to wherever it is that I am going. I learned that it is hard to fall in love with yourself after getting your heart stomped on by what felt like 100 people. But I learned that love, from other people too, is necessary. And with that, heartbreak is inevitable. Because every good memoir has conflict.
Here's to 2017.
Cover Image Credit: Paige Roadruck