The Golden Globes. One of the best award shows of the year. And this year was no exception. From stars uniting as one, to say Times Up to motivating speeches, even fake birds on shoulders, you can agree that this year the Globes were a must watch.
1. James Franco pushing Tommy Wiseau away from the mic.

This was just a weird and awkward situation all around. When the man who Franco portrayed in the role, tried to say a few words, Franco uncomfortably pushed him away, making everyone cringe in the process. #awkward
2. Allison Janney's feathery friend.

When presenting the clip for "I, Tonya," Allison Janney was joined by the bird from the movie. It was definitely entertainment and brought on the laughs.
3. Zac Efron.

There is nothing else to even say. Zac Efron is simply perfection.
4. Natalie Portman bringing attention to the lack of female nominees.

Natalie Portman did not hold back when she presented the Best Director award. She was not happy at the lack of girl power in the category and was not afraid to note there were "all male nominees."
5. Hugh Jackman's face when he didn't win.
This one isn't necessarily a good moment but it was a memorable one.
6. Timothée Chalamet's face when he saw Tonya Harding.

Timothée is adorable as it is. Add his reaction to when he notices how close he is to Tonya Harding just pushes his cuteness over the edge.
7. Seth Meyers' monologue.

Seth Meyer's monologue was the perfect combination of funny and serious. He addressed the elephant in the room that was Harvey Weinstein.
8. Sebastian Stan bringing the style.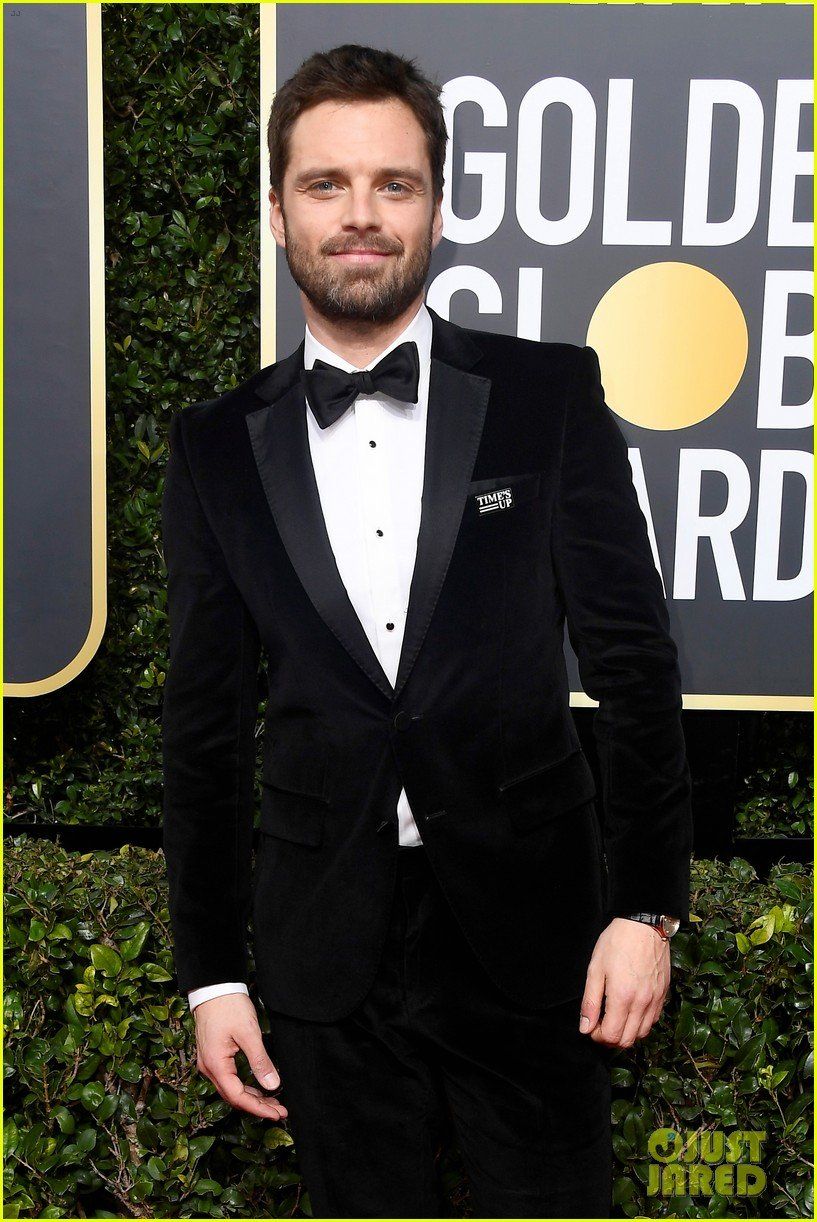 Sebastian Stan was a sight to be seen while presenting "I, Tonya." From the suit to the stubble to the smile, he looked amazing. What a stud.
9. Tom Hanks bringing martinis to his entire table.

As if Tom Hanks could not get any cooler, he hand-delivered a tray of martinis to his table consisting of Steven Spielberg and Meryl Streep.
10. The attendees uniting as one wearing black

All of the attendees of the Golden Globes standing in solidarity against sexual harassment and assault was incredibly moving. This is just the beginning of the "Times Up" movement and Hollywood is taking note.
11. Oprah's epic acceptance speech for the Cecil B. DeMille Award.

Where to even begin with Oprah's speech. It was moving. It was inspirational. It was beautiful. Every second was amazing and reminds us why we love Oprah and how much of an inspiration she is for everyone. She reminded us to stand up for injustices and to pave the way for a brighter tomorrow.