I've been wearing glasses for as long as I can remember. In fact, I still have my first pair of little purple glasses sitting in the top drawer of my dresser back home. Being as visually impaired as I am, you can bet I've heard all of the jokes and have been asked all of the questions. These are a few of the comments that people who wear glasses and contacts are sick of hearing.
1. "How many fingers am I holding up?"

Without my glasses, your fingers might be a bit blurry, but that doesn't mean I've lost the ability to count. I can still make out the outlines of the two fingers you're holding.
2. "How bad are your eyes?"

Bad enough that I have to have corrective lenses! My prescription doesn't even make sense to me, how is it going to make sense to you?
3. "Are those glasses real?"

Yeah they're real! I don't go to Claire's and buy frames for fashion or steal the 3D glasses from the movies and pop the lens out of them. I need these for sight, Karen!
4. "Do your contacts hurt to put in/take out/wear?"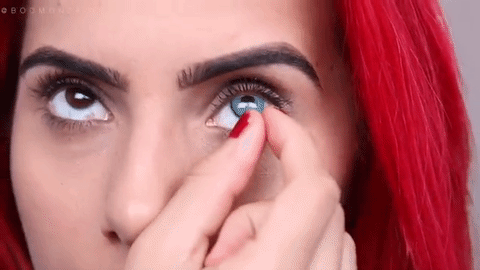 They don't hurt once they're in my eye and if they do, that means they're scratched or old and I should probably throw them away. For the most part, they're great until a speck of dust or eyelash gets in my eye. Then, and only then, do my eyes feel like they're legitimately on fire.
5. "Why do your glasses fog up so much?"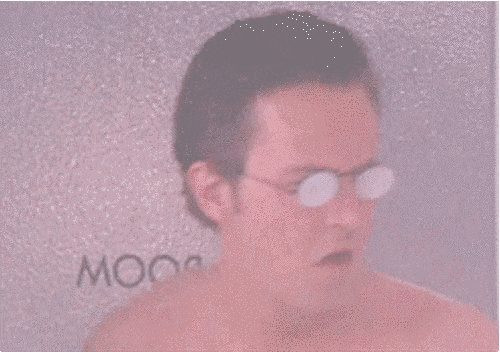 This is why I never wear glasses in the winter. The lenses fog when you go from a really cold place into a heated building and water condenses. The result is me looking like Chandler up there: confused and blind.
6. "Are you near or far sighted?"

I honestly couldn't tell you. All I know is my eyes are messed up beyond repair and I need glasses for the rest of my life.