I like to think that it's a pretty fair assumption that everyone cares about our planet? Well, if not, everyone should. Which means trying to live a waste-free lifestyle as much as possible. But everyone is so busy, thinking about living a sustainable lifestyle almost seems like a daunting task, not like something you can just make a quick switch too. Happily, I'm here to tell you otherwise and teach you some things that are simple to ease your way into sustainable living.
Reusable produce and shopping bags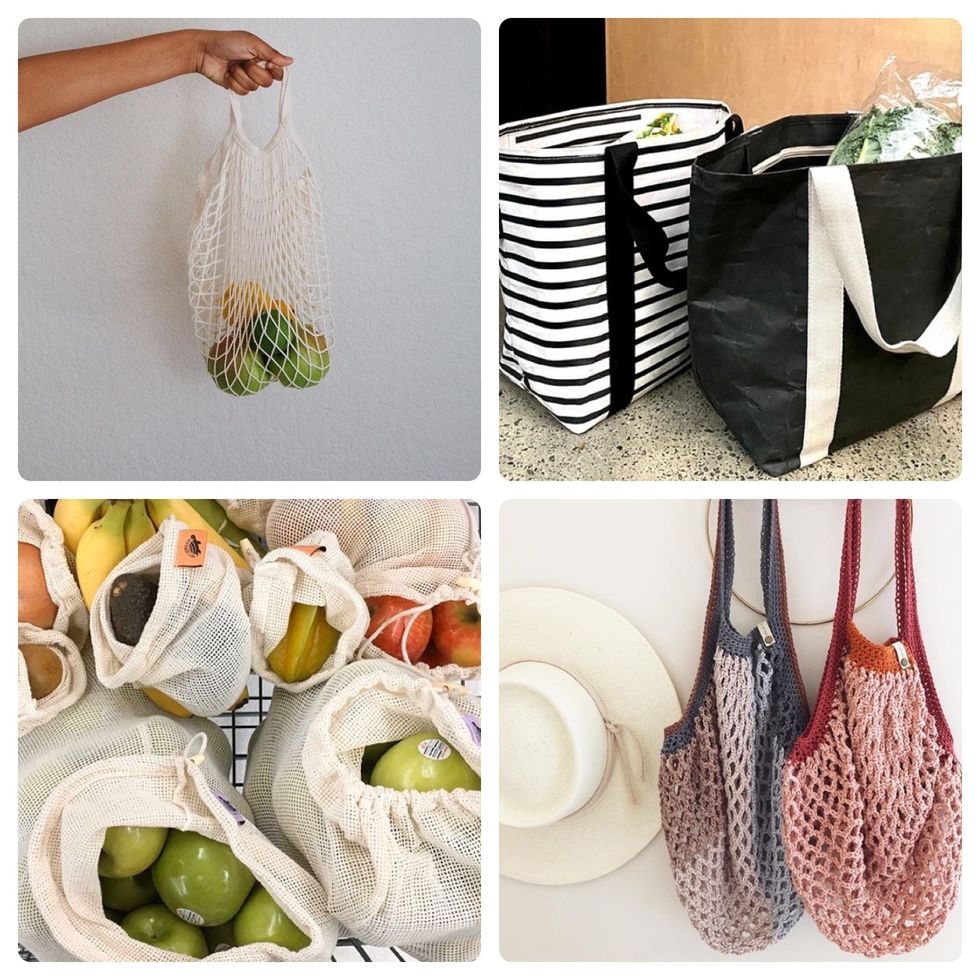 Screenshots from @taylorjanea @netzerocompany @basesupply @hookandjo on Instagram
Buy fresh things that aren't packaged to avoid single-use plastic all over the grocery store, including the plastic take home bags!
Avoid plastic packaged products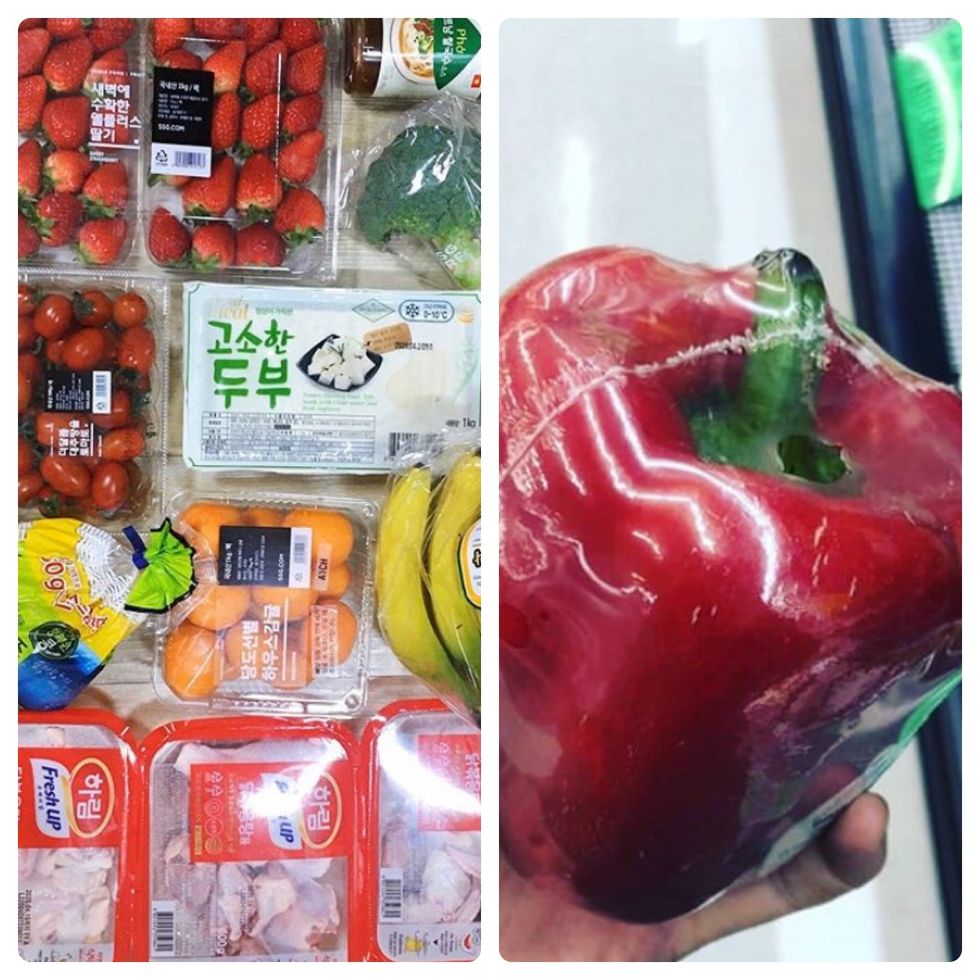 Screenshots from @yuna_gschoi @beplantic on Instagram
No shrink wrapped items, or products packaged in plastic.
Get things you like that are reusable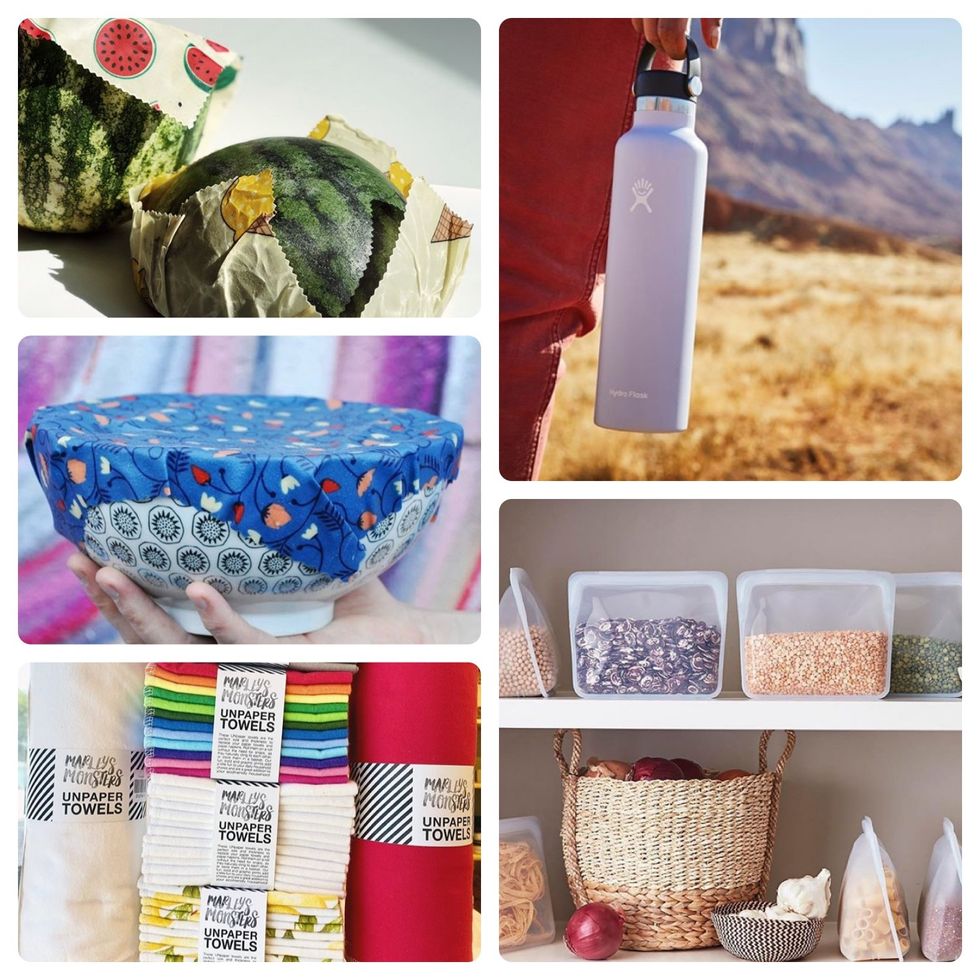 Screenshots from @reusablenation @zerowastestore @paket_netreba @hydroflask.jp
Glass or stainless steal water-bottles, unpaper-towels, silicone reusable storage bags, bamboo products, and loofah and konjac sponges are easily accessible things.
Think about all the products you can switch to when what you're using runs out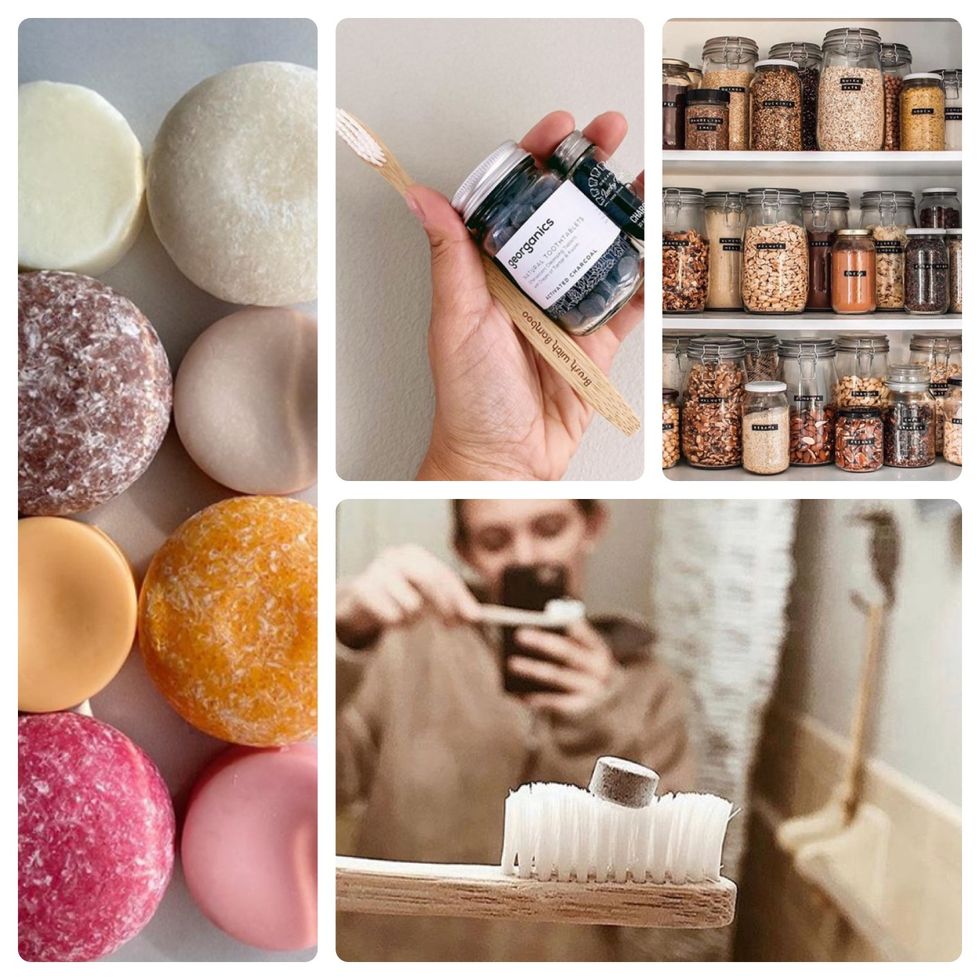 Screenshot from @zerowastestore @soseauk @wastefreeplanet
Toothbrushes and toothpaste, shampoo and conditioner, napkins and paper towels, and glass storage containers just to name a few.
Grow new vegetables from leftover produce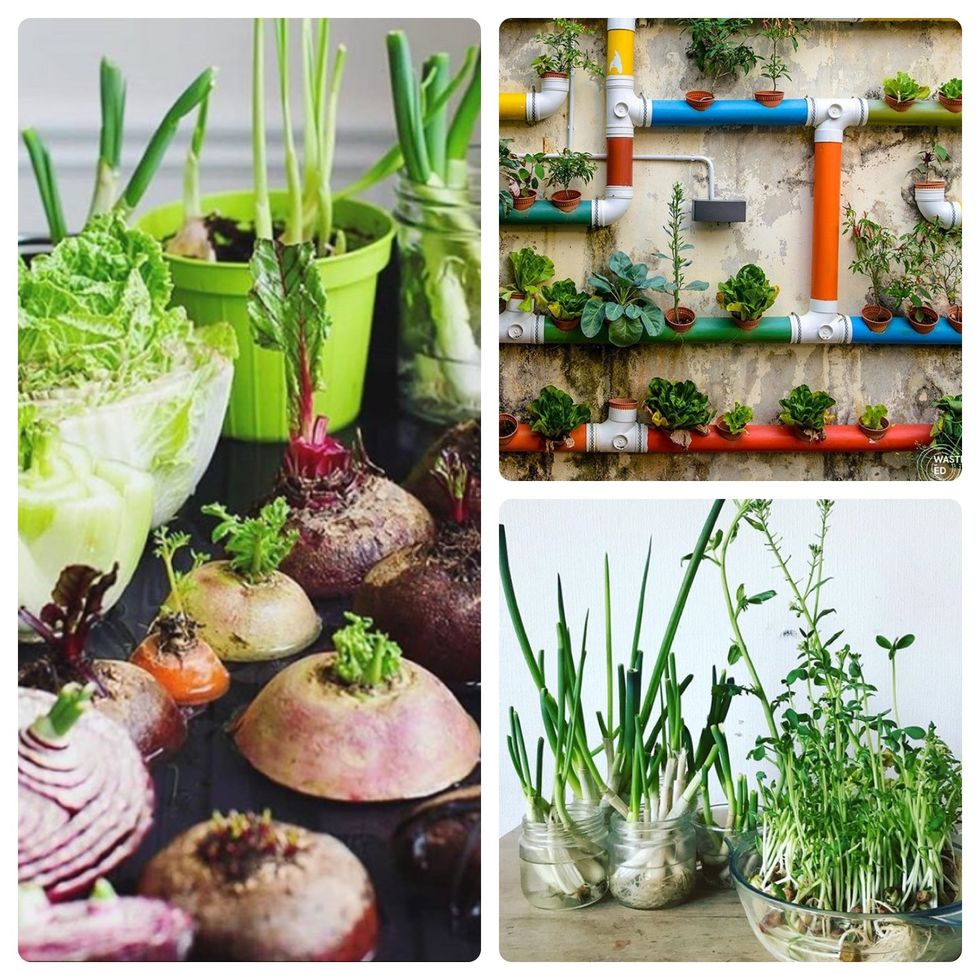 Screenshots from @bringyourownuk @get.waste.ed @zerowaste.japan on Instagram
In this crazy time of grocery store shortages, how nice would it be to be able to grow your own veggies from what you already have in your fridge. Hydroponic gardening is the best when you have limited time and space!
Compost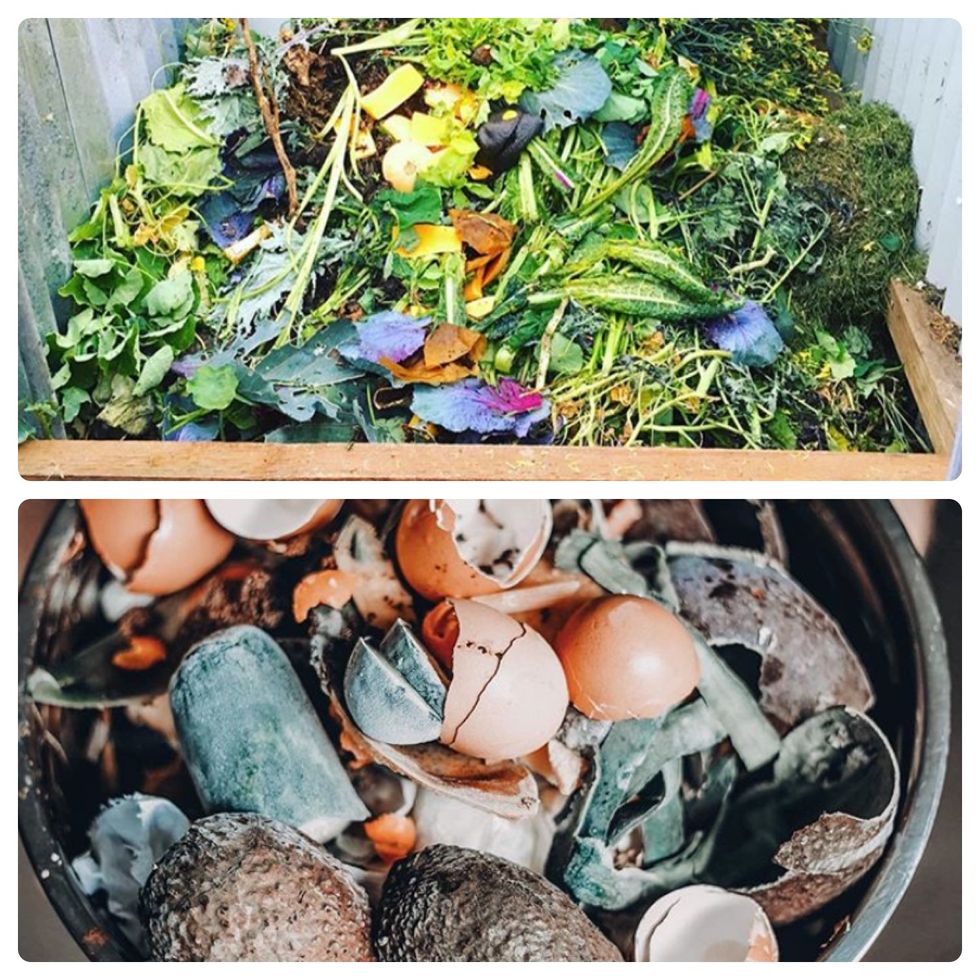 Screenshots from @suburban.existence @caroline.pickard on Instagram
All food scraps that are not primarily made out of trans fats. That means all plants, grass, egg shells, ashes, etc.
Sustainable living is about doing what's right. Taking the necessary steps to make a good impact on the world. This has to do with the types of products you use, whether it's plastic, metal, glass, bamboo, and what the companies that are producing the products practice. Checking to see what actually is in the products that they produce, making sure they are emitting low levels of greenhouse gas, and that there are no harmful chemicals in their products or packaging that have the potential to get released.
The biggest priority along with sustainable living is overall living a healthy lifestyle. Plastic has many chemicals that are harmful and disruptive to humans and animals. When plastics get warm, room temperature, or more, they release the chemicals that they're made out of. Most of these toxins you've never heard of and wouldn't even know they are bad, like bisphenols, perfluorinated chemicals.
Not to mention that no plastics break down in water, and barely do on soil. Nonstick pans, or anything made of Teflon, when it gets too hot, worn down, or flakes off the fluorotelomers chemical that makes it nonstick starts releasing in whatever is around it. Furthermore, the soda cans we all drink out of are coated in the same bad chemicals.
The moral of the story is just because plastic is easier and cheaper to produce, doesn't make it the right choice.
There are one million plastic bottles sold every minute.
We need to make the change to supporting companies who are producing responsibly on all fronts.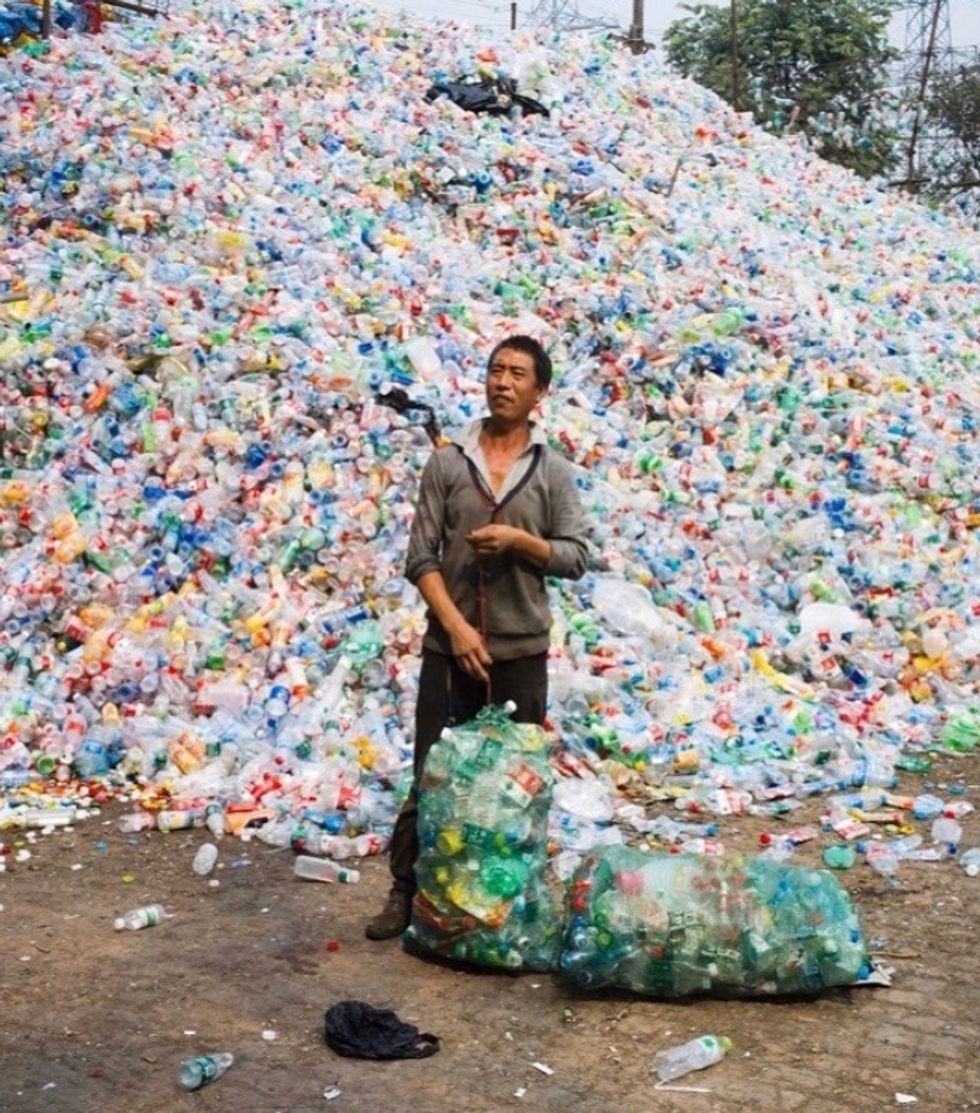 Screenshot from @greenpointinnovations on Instagram
Sources: mamavation.com & plasticsoupfoundation.org