One of the scariest parts of growing up is that things change: people change, fashion trends change (hopefully, we never have to say goodbye to leggings), even your hometown will change. I was the girl who had a solid plan from my sophomore year of high school; I was going to go to college, go to law school, and become a constitutional lawyer. Along the way, I was going to move to the east, attend law school, and get married.
For a long time, I actually thought I knew who I was going to marry. But as time goes on, it becomes more clear that it's just another plan that is going to change. I had it all planned out, we would get married right after I graduated from law school, he would propose where we had our first kiss, and we would be engaged for a year (that way we would have time to plan our wedding). It all seemed really perfect. I had made these detailed plans but I'm starting to learn that plans are written in pencil, not pen.
These plans that you spent so much time making aren't easy to accept when they do change. However, these plans might change, because your heart as changed. When I decided that I no longer wanted to be a lawyer, it took me about six months to say it out loud. In fact, I still went as far as studying for the LSAT. I sat in the library all summer staring in the books because I didn't care what kind of argument was what. It's really scary to have things that you knew to be true no longer be what you want.
I also thought I wanted to go to the University of Alabama, and my junior year of high school I packed my life into two suitcases and went to UA on an exchange program. I had an idea of how my life would be while I was there and don't get me wrong, I loved it there, but it wasn't how I had planned. I realized I really missed Boise and my family and UA wasn't the school for me. So partly grateful and partly sad, I decided to come back to Boise State a semester early. It was hard because I really thought I'd love UA so much I would stay, however that wasn't the case. When I got back I felt disappointed because my plan wasn't turning out how I wanted it too. It might be my anxiety and need to control, but I felt like I had lost all control of my life and of my future. However, this isn't true, changing plans is actually a beautiful thing because now you get to change.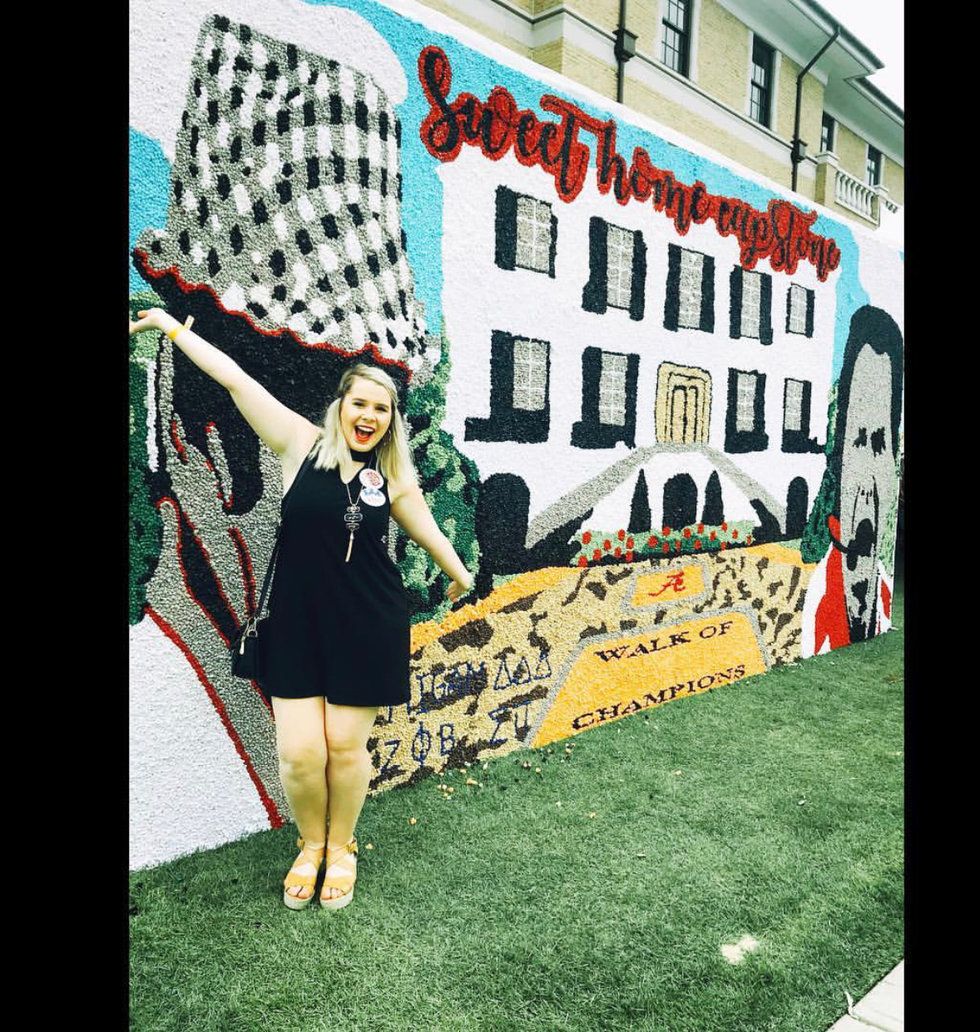 I was no longer inspired by being the next Elle Woods. I was no longer satisfied settling for what my eighteen-year-old self-thought was a good idea, I was no longer convinced that was the path I wanted in my life. This realization, it opened up my eyes, because it allowed me to be more than just a plan, it allowed me and allows me to create that plan. First off, ask yourself if what the choices you made four years ago, even sixth months ago, still make you giddy with excitement. If it doesn't, ask yourself about what does. Plans changing means you are free to do whatever you want, whether it be to explore, travel, or do something crazy. Life is a journey and that journey can't be found on a map.
So maybe you decided you no longer want to be a doctor and have to find out what is next. Maybe you lost the job you thought you would have forever. Maybe that guy you thought was your soul mate turned out to not be. Maybe you no longer believe in your happy ending that you wrote at sixteen. That is okay. In fact, it is better than okay, because you now hold the pencil that is going to change your life, you hold the key to find what gets you inspired and what makes you happy. Whether you find it where your car breaks downs or next door, it is going to be amazing because it's your journey, not your plan.