A little less than a month ago, I turned 21. Brady, my boyfriend, bought us SoCal Disneyland Annual Passes. I was/still am ecstatic - we absolutely love Disneyland. The last time we had gone to Disney, we actually went for free because Brady's cousin works there and was able to get us in on a day that he was working. But we realized we loved having the option to go between parks and also the idea of going for free. So, if you still need some convincing, here's just a little rationale as to why you should follow me in purchasing a Disneyland Annual Passport (besides the obvious discounts on dining and merchandise) :
1. You'll Be Saving So Much Money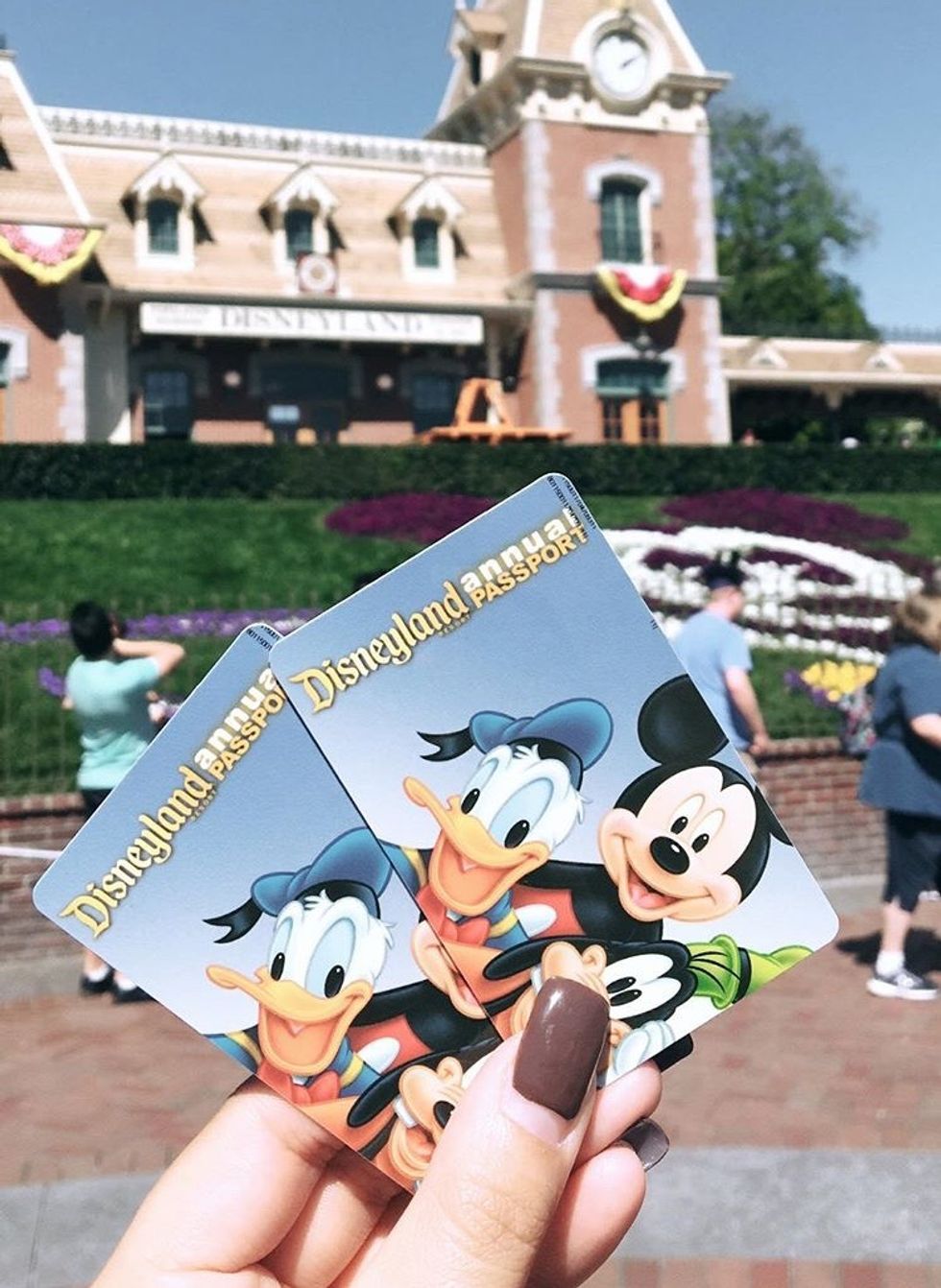 Hannah Goldstone
At first, you'll be thinking: how could I possibly be saving money?
Well, just think about it! If you absolutely know that you will be going to Disneyland at least five times during the year, then it's already worth it! Honestly, as long as you know you don't hate Disneyland, you'll want to go multiple times. And if you live within two hours away, it's just a short ride away to the most magical place on Earth! Yes, it'll be a little bit of gas money, but you'll make it up by saving on the daily ticket prices. If you live in Southern California, take advantage of the SoCal pass! It's only $399.99! That's just four trips to Disney within 365 days (although there are many blackout days).
2. You'll Be Able To Relax And Enjoy Yourself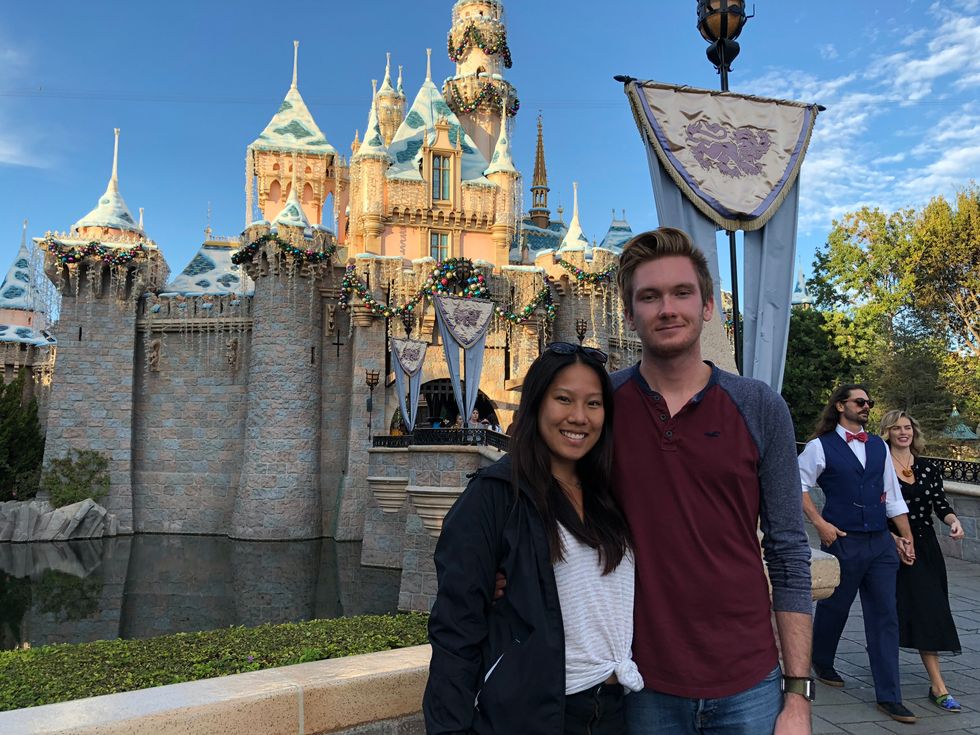 Hannah Goldstone
Unless you're like my sister, who I think actually enjoys cramming in every single ride into the sixteen hours of operation, you don't like having to rush around all day. If you buy tickets by the day, you feel more obligated to arrive at the park at 8 am and leave at midnight so that you can get your money's worth. You make a mental list of rides and attractions that you want to make sure you get to and have absolutely no time to waste. I personally hate this and would much rather get to the park late and leave early when my feet start to hurt knowing that I can always come back next week or next month without the guilt of knowing I didn't make it to every ride. On the first day with my annual pass, I didn't get to the parks until 2 pm because I wanted to go to my early shift at work that day! And then we left at 10 pm because my legs were hurting. But thankfully, we came back the next week :) And the most recent visit, we didn't get to ride a few favorite rides but it's okay we'll be back very soon.
3. California Adventure Park Is SO Worth It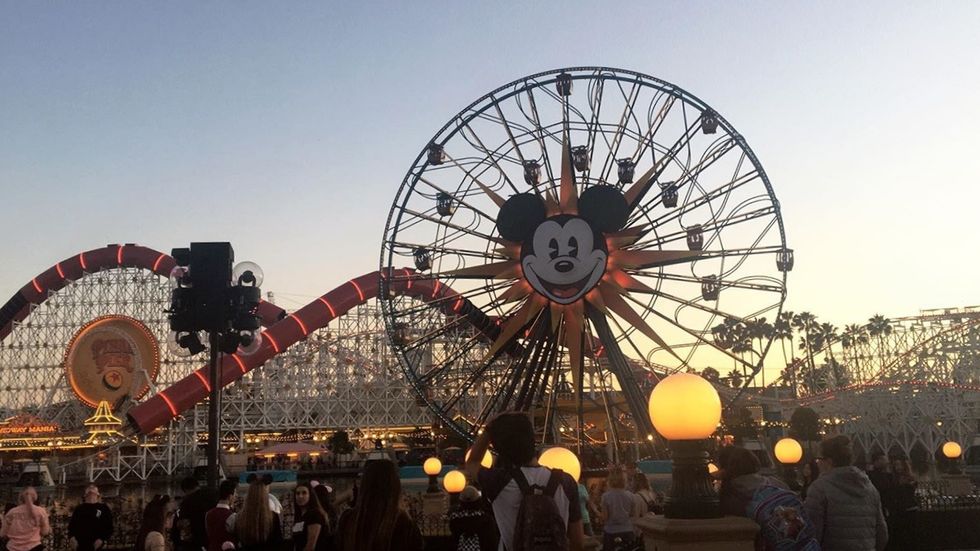 Hannah Goldstone
I think another reason why people don't think an annual pass is worth it, is because they don't care about the ability to park-hop. But let me tell you, California Adventure is incredibly fun! There are so many rides there that make it worth visiting, and it feels so good and so free to know that you have the opportunity to hop over there even for just one ride. And if you are 21 like myself, the Food & Wine Festival and other more "adult" activities makes it that much better! Simply put, California Adventure has different vibes. If you just want a change of scenery and maybe fewer children around, hop on over to California Adventure and feel refreshed. It's so beautiful at night and just feels like a different kind of magic. A more mature, California kind of magic (the Napa Valley feel, that one Italian restaurant, the only real roller coaster on the property, etc.)
4. Going To Disneyland Turns Into A Routine Activity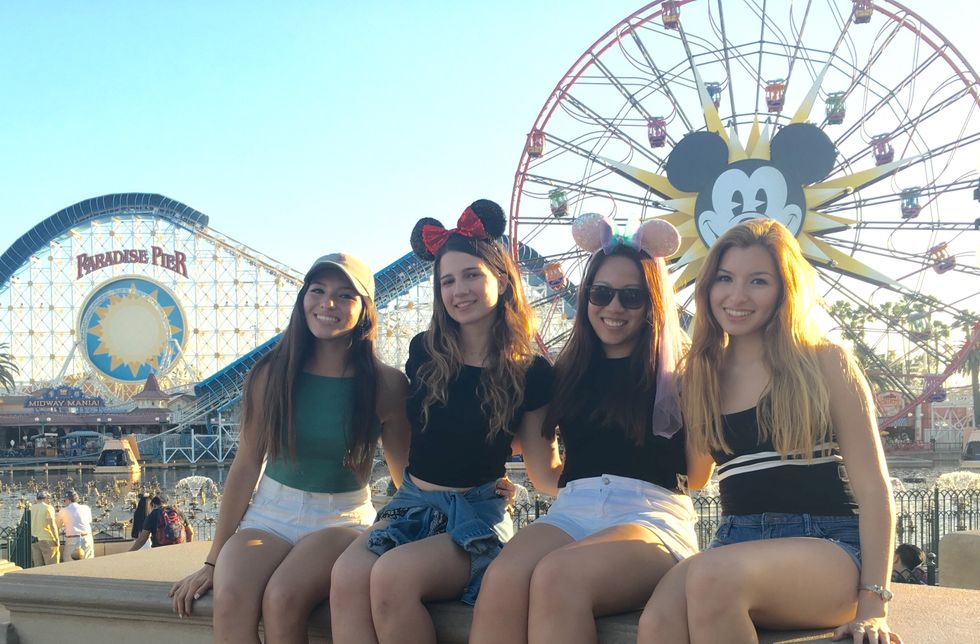 Hannah Goldstone
This could be a positive or negative aspect depending on the person. If you are somebody who would fear that Disneyland might lose its magic or specialness because of the ease of going, then maybe an annual pass isn't for you. But for people like me who love the idea of just going to Disneyland after work or after class on a whim, then an annual pass is definitely for you. I personally don't believe that any of the experience or magic of Disney is taken away if I happen to go every week or every month. I think the magic intensifies even more with every time that I go because every time it feels a little more familiar and special to me. I'm able to feel like Disney is my special place instead of this looming tourist trap or a place far far away reserved only for special occasions.
Just imagine: it's a Tuesday, you don't know what to do, you're bored, it's only 3 pm or so, "hey let's go to Disney???" ideally everybody in the group has a pass but that's beside the point. It would be great, wouldn't it?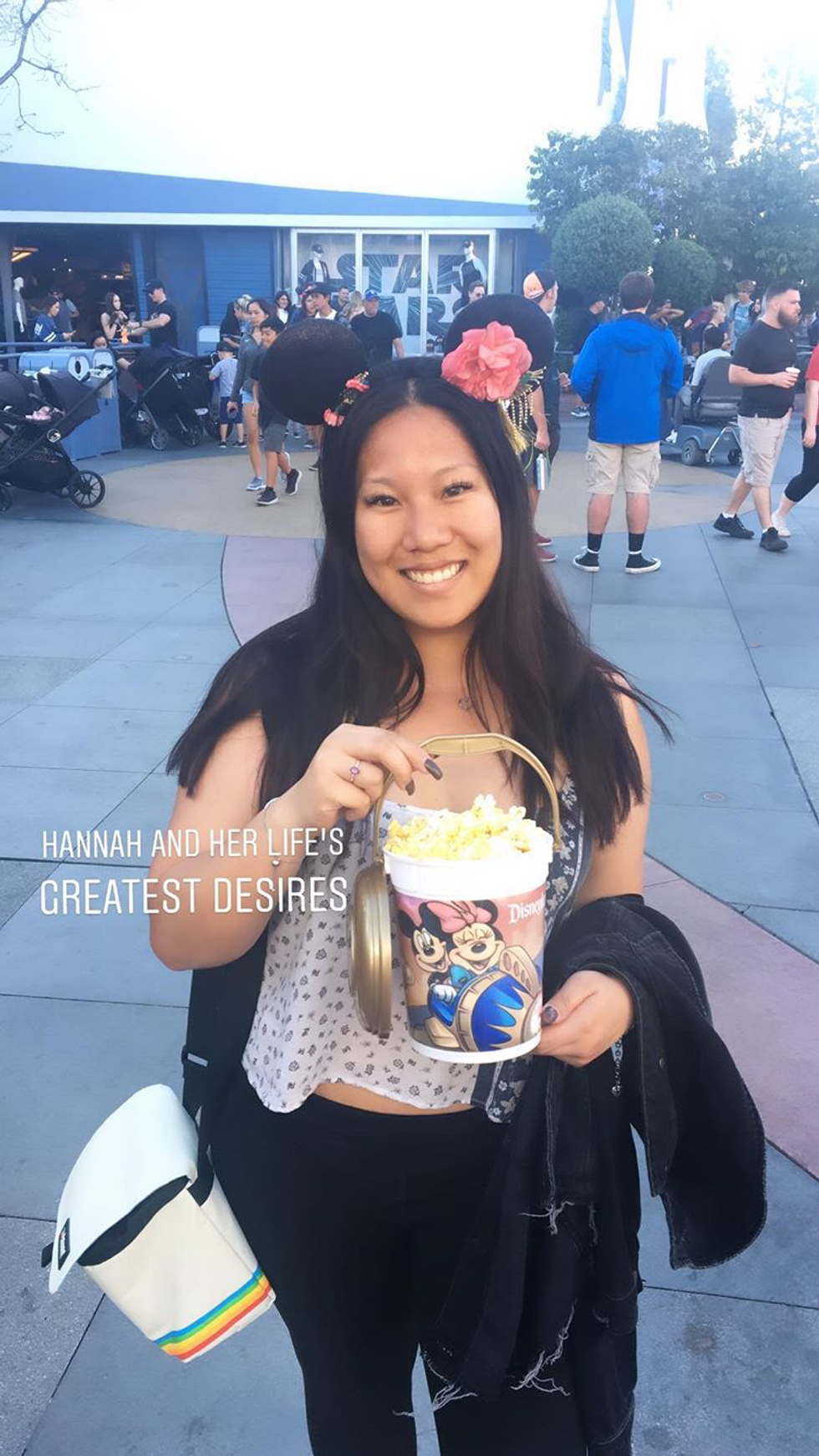 Hannah Goldstone
Secret fifth reason:
Two Words: The Popcorn
I dream about that popcorn. And Pizza Planet pasta. Get out and buy those passes!