Try these things with bae, your friends, or by yourself!
1. Homemade Caramel Apples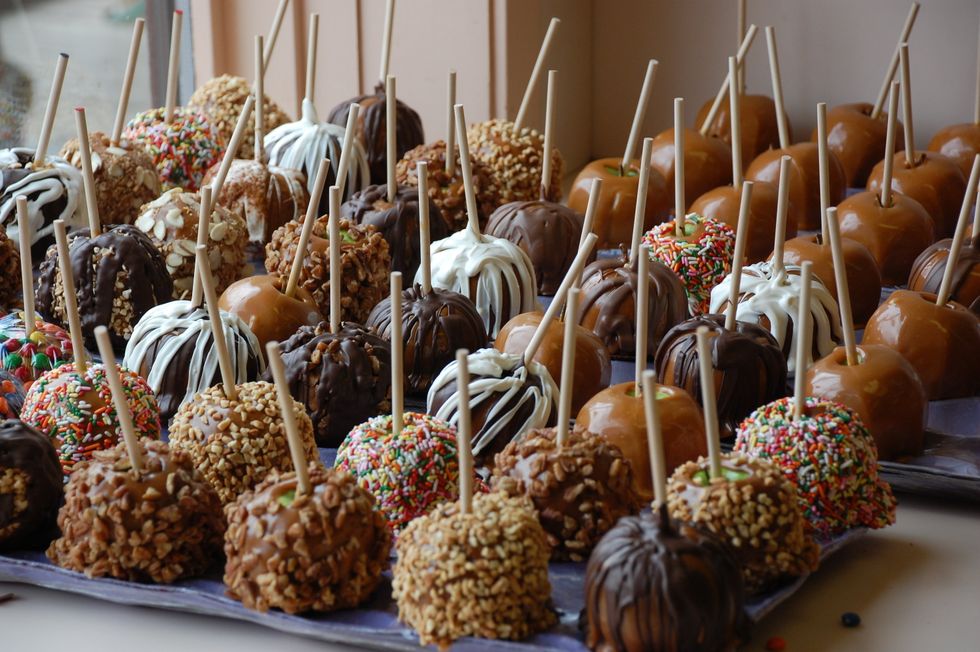 We all love a good caramel apple and why pay all that money for it when you can make it at home? Run to the grocery store and pick up some apples, caramel, wooden sticks, and any toppings you prefer and there you have it! Caramel apples just as good as the ones you can buy at the candy shop.
2. Throw a backyard bonfire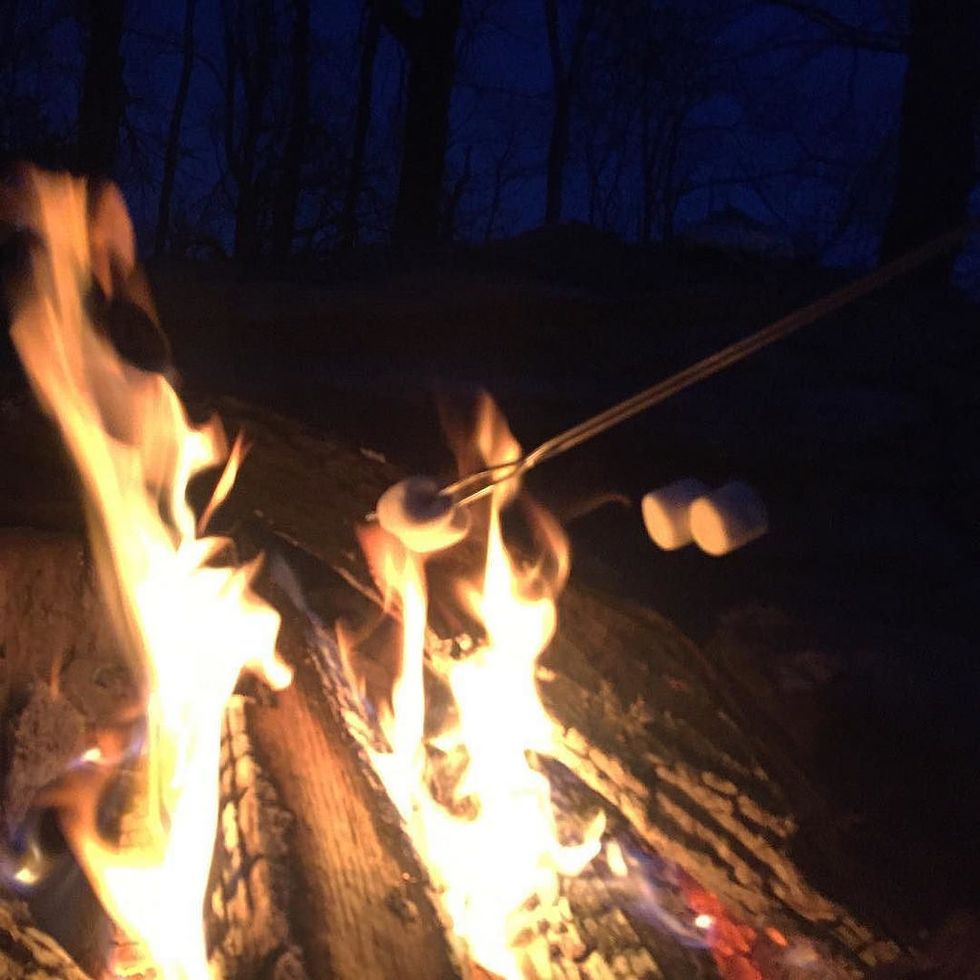 Grab some firewood and a few friends and you have the perfect combination for a bonfire party! You can even make some smores if you want to make it even more fun!
3. Go to a county/state fair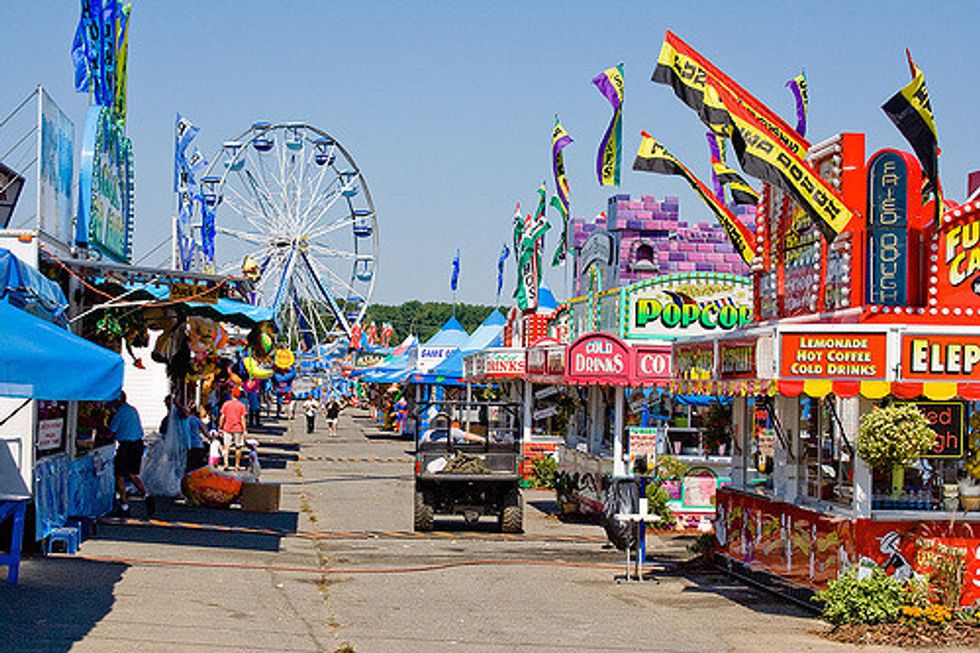 Good food and fun games? What more could you want!
4. Go to a pumpkin patch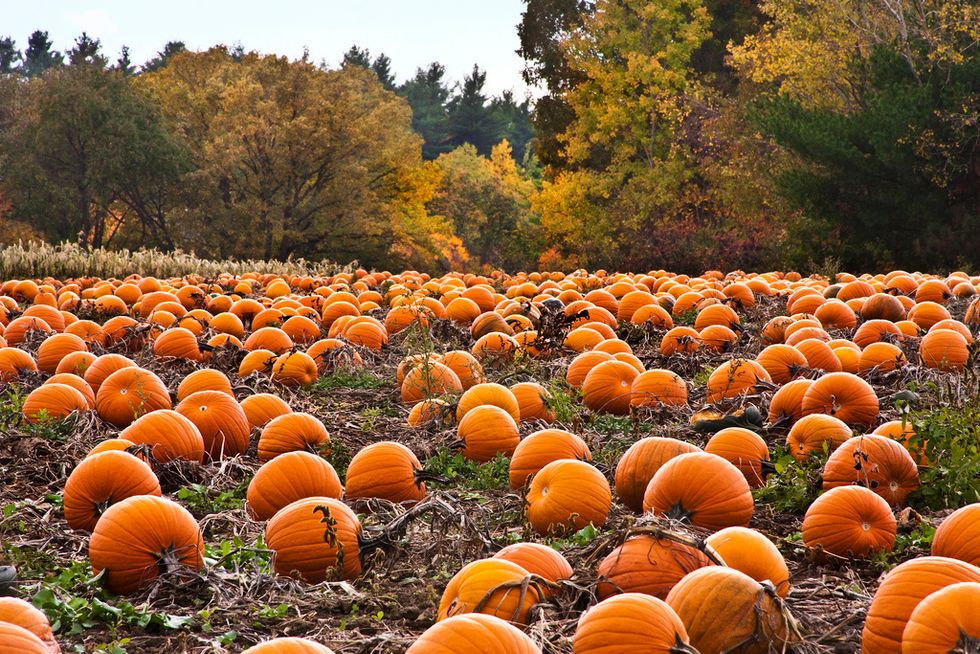 Probably one of the most obvious ones of this list but still super fun and fall-ish none the less! Go find the biggest pumpkin you possibly can and carve a super cute face or picture to put outside your door to greet trick or treaters!
5. Go to a haunted house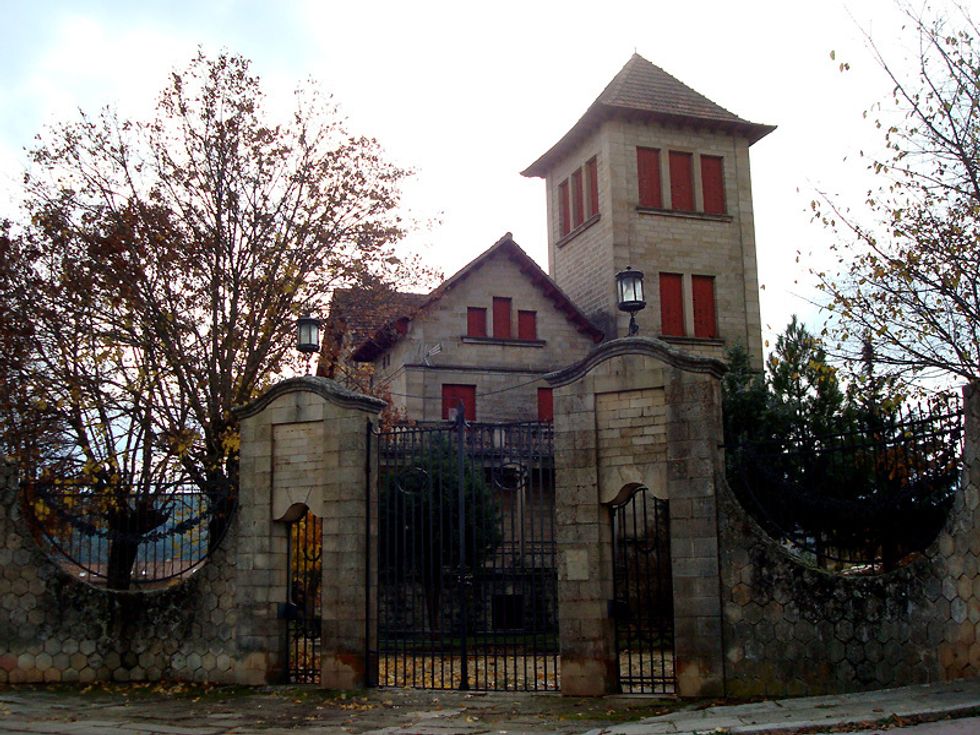 If you're up for a thrill grab some of your best buds and go to a haunted house! They can be super fun and will most definitely get you in the spirit of halloween!
6. Go for a hayride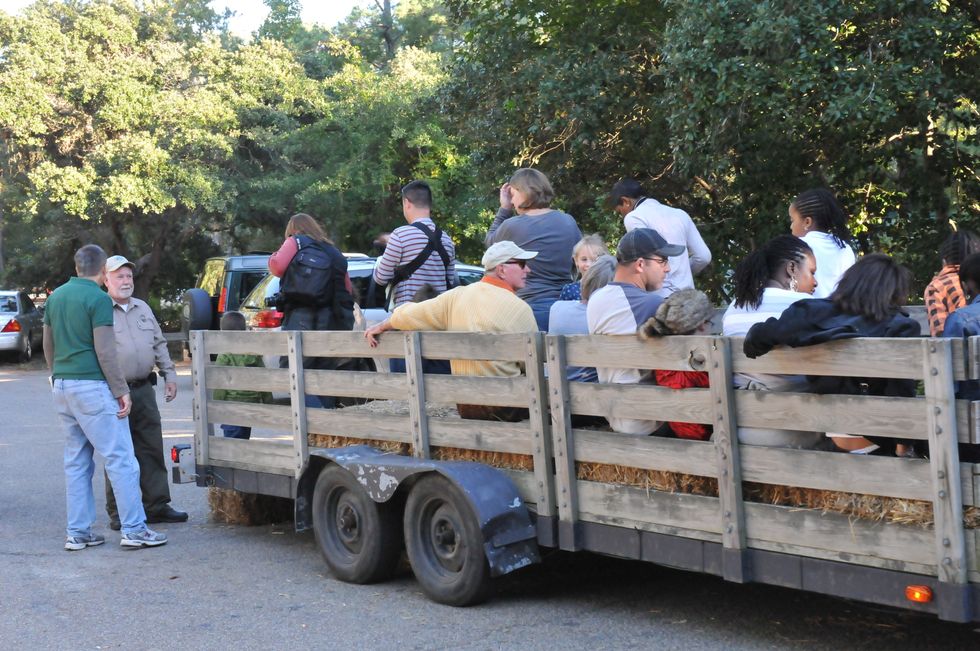 Hayrides in the dark at night can be great! They even have haunted hayrides if you're down for a good scare.
7. Decorate for trick or treaters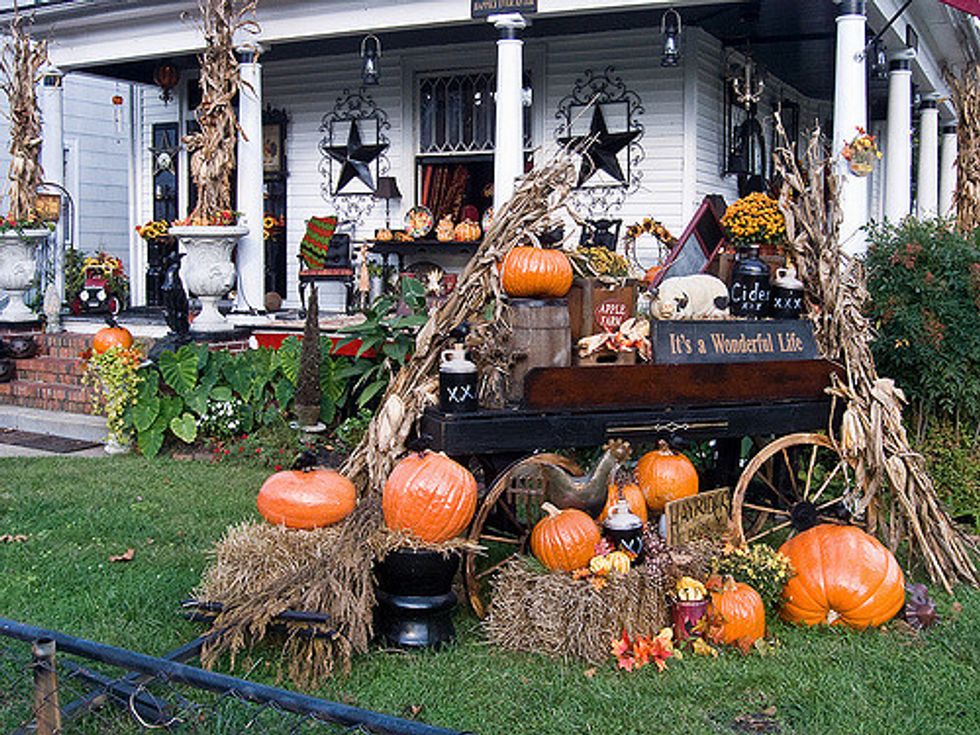 c2.staticflickr.com
Trick or treaters love seeing cute decorations on Halloween night. Whether there super scary or just some cute carved pumpkins outside your door, they will appreciate the thought.
8. Watch a scary movie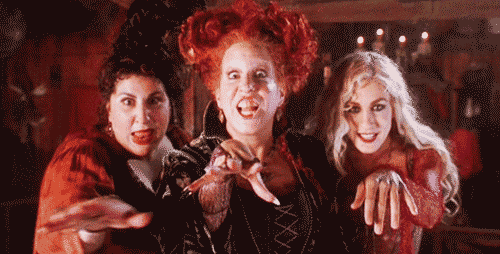 Giphy
It doesn't have to be incredibly scary, it can just be a Halloween themed movie! Some ideas are Hocus Pocus, Halloweentown, and IT.
9. Bake something pumpkin spice flavored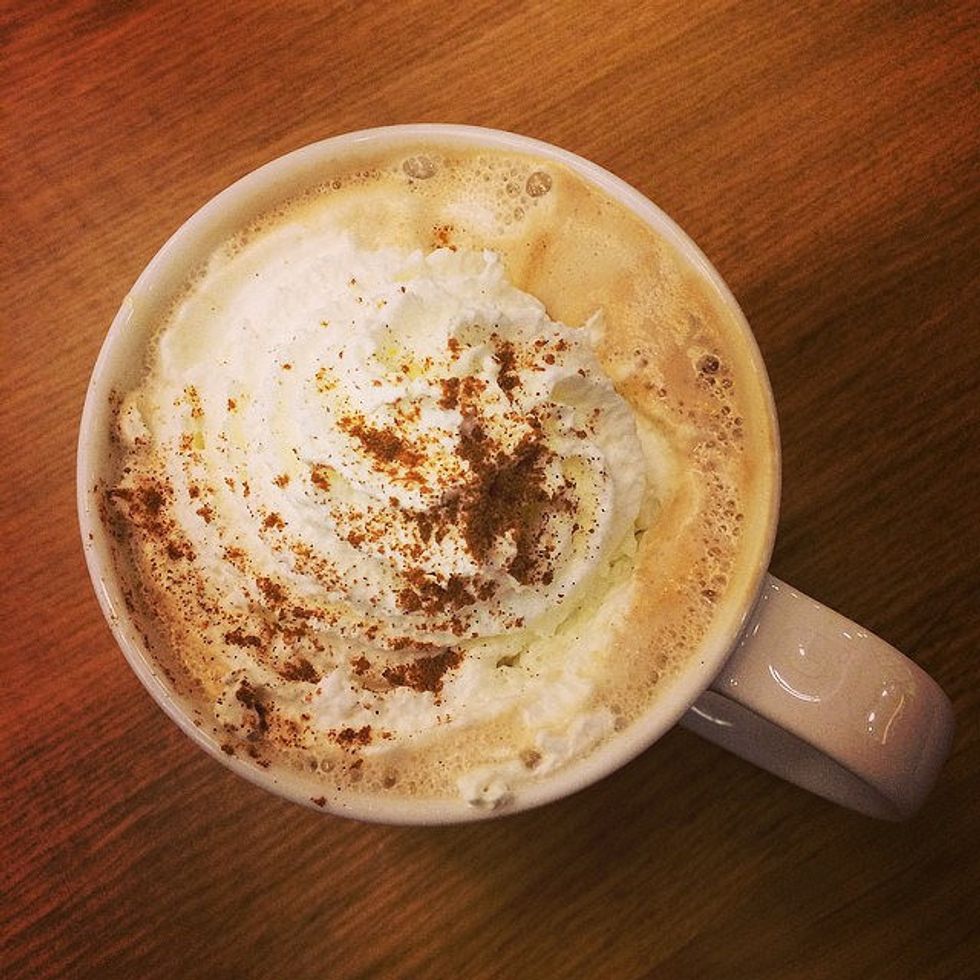 It can be anything! Cake, cupcakes, muffins, even a homemade pumpkin spice coffee!
10. Go to football games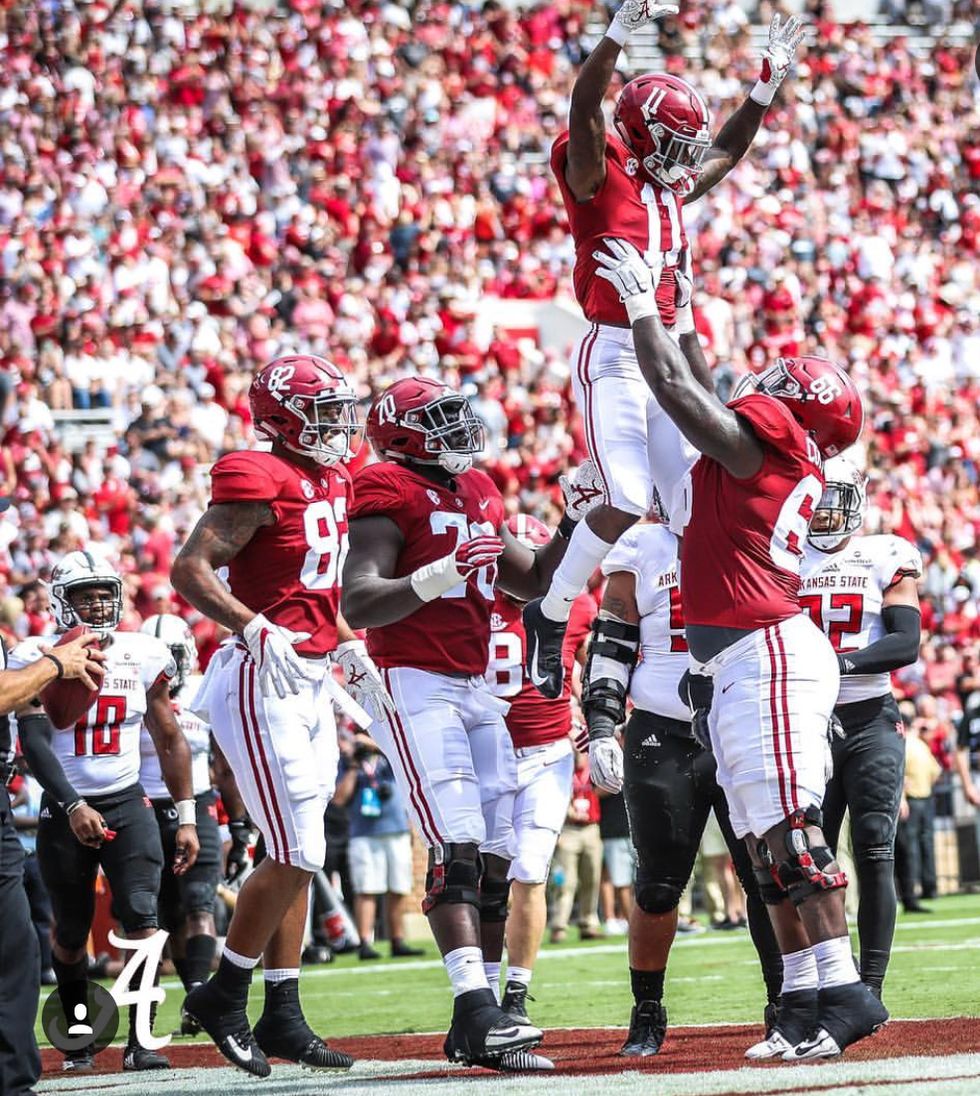 Photo Provided By @alabamafbl
Whether it's your high schools team or your college's team going out to tailgate or attend a game with your friends can be the highlight of your fall semester! Its super fun and a lot of times you'll get to attend for cheaper if your a student!