Yes, I am from Ohio. No, I'm not a wild animal.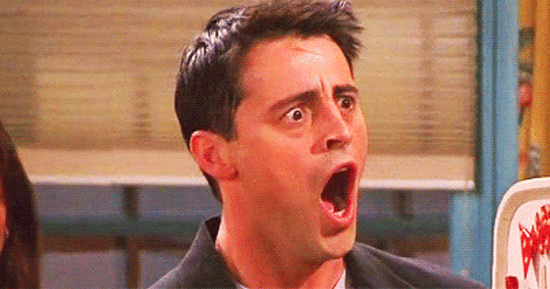 Shocking right?!?!
One of the most interesting things about moving 800 some miles away from Ohio is the fact that everyone acts like I'm an endangered wild animal. Given, my tag plate is the first give away. People say all the time, "Your tag is Ohio, you are a long way from home."
Thank you for noticing that there is a great distance between Kansas and Ohio. It doesn't matter if I'm going through a drive-through or getting out of the car to go shopping--they always notice it.
One of my other giveaways is that my driver's license is an Ohio ID and my phone number area code is 614, way far off from the local 785. My favorite is when people get annoyed when they have to press backspace on the area code they had entered and assumed it was. Like, I'm sorry, I'm not from here.
People have told me I talk weird. Kansas is considered both a Great Plains state and a Midwestern state. I do not know how I talk weird, but hey, thanks. To me, everyone sounds the same here.
Another favorite question of mine, "Why are you wearing Ohio University attire? Do you go to school there? Do you drive or fly when you come back? Why don't you go to K State?"
Usually, they come in a string exactly like that. So the answer is recited back, "I'm from Ohio. I went to school there and now I go online. KState isn't that great and they wouldn't transfer me."
Once it's established that I'm from Ohio, the fun questions begin. (Note: sarcasm)
"What's the weather like?"
"Why is it called the Buckeye State?"
"Exactly how far away is it?"
"Do you have tornados?"
"Do you have hurricanes?"
"Does it touch an ocean?" (My favorite thing ever asked.)
"Why do you hate Michigan?"
"Does it snow a lot?"
"How big is it compared to Kansas?"
"Is it flat or rolling?"
"Are your summers hot?"
"Are the winters long and cold?"
"What do you do for fun?" (Second favorite because there is NOTHING to do in Kansas)
"What kind of food do you eat?"
"Do they farm there?" (All time dumbest question)
"How are you so tan?" (I laid by the pool because there is NOTHING to do here)
"Why did you move here?" (Love. Sadly. Love.)
I'm not sure why people are so fascinated with me being from Ohio? I mean that's the question I want to be answered.