Going to school in another state more than 1,000 miles from home is great, except for when everyone thinks of one thing when they hear where I'm from. I'm from New York. Upstate New York. That doesn't mean Newburgh, that means Rochester, Lake Ontario, farm land, backroads, and apple orchards.
I swear everyone at The University of Tampa is from Long Island.
I'm not throwing shade at Long Island when I say this, but when you say it loud and proud during syllabus week, no one is impressed because it is more than likely that at least two people around you are also from Long Island. I have never been further south in New York than Corning. Why is that? Because it's overrated. The first thing people say when I say that I'm from New York is, "oh my gosh! That must be so cool! You get to go to the city all the time!" Come on, people. I have never even been to New York City! Many people from Upstate NY have been there, but it's also a major tourist city, so people come from all over the country, not just people from NYS.
What I am going to tell you is what Upstate New York is. Upstate New York is much different from downstate. The one difference is the land. There are cities, of course, but there are also towns that seem isolated in the middle of nowhere. My high school was literally surrounded by corn fields, and residents have to drive at least 15 minutes to get anywhere that matters. I had to drive a half hour to work at the mall every day. That's not weird or crazy to me either.
Upstate New York is apple picking in the fall, raspberry and blueberry picking in the summer, and cutting down a Christmas tree in the winter (while trying not to get stuck in a snowstorm), and rejoicing in the return of bearable weather in the spring.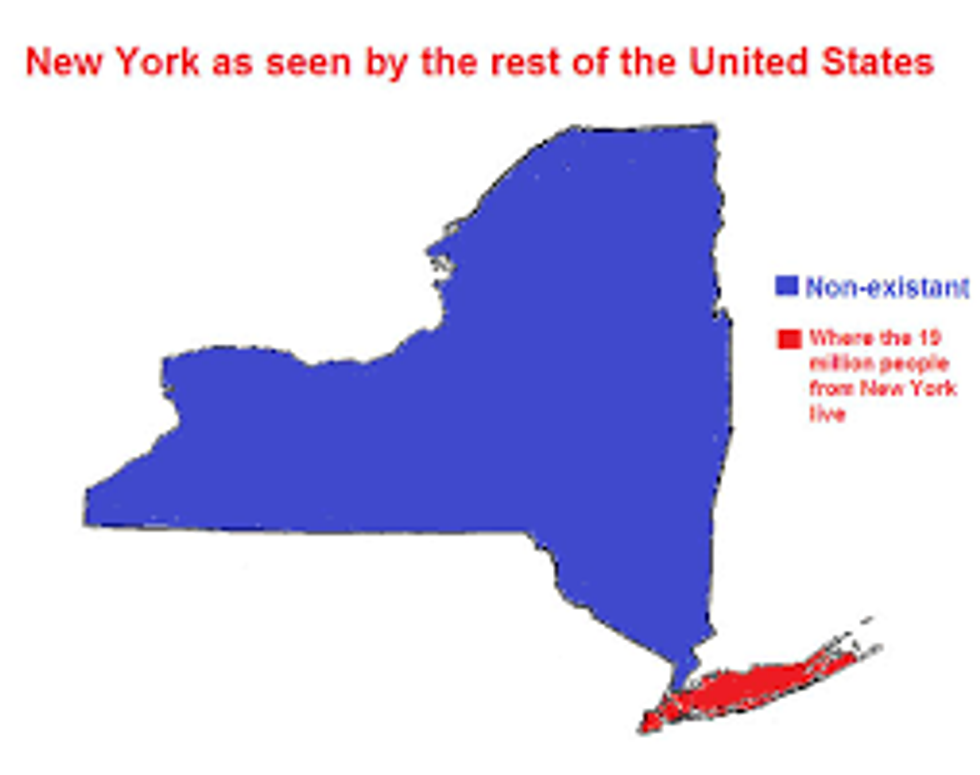 I often consider that New York should split between NYC, Long Island, and the surrounding area in one state, and then everything else in another. Other times, I appreciate my home state the way it has always been and that all of my downstate people still know the NYS struggles.