Growing up on the East Coast, March Madness was an integral part of my childhood. It wasn't a normal day at school if there weren't games playing on the TVs, especially if Carolina was playing. Students streaming games from their phones in class, teachers playing the games on the projector—March Madness was a school-wide phenomenon. It was almost a tacit agreement between students and teachers that, sprinkled throughout the week, some days were to be left for college basketball. Even people who did not typically follow sports made a bracket or two for March Madness.
Last year on April 4th, I had my heart broken. No Carolina fan wants to relive that moment when Villanova's Kris Jenkins nonchalantly waltzed up to the 3 point line, received a pass from his teammate and drained the buzzer beater to rob us of the National Championship. It all happened so fast. But as I looked around the lounge of my dorm, I realized that no one had a clue what was going on. Besides one of my close friends from high school who attends the same college that I do in California, virtually no one around us could fathom the gravity of our loss.
Save UCLA and Saint Mary's, California schools are typically underrepresented in the NCAA tournament. In fact, the entire West Coast usually produces the least number of competitors to the tournament each year. Plus, who's gonna watch California college basketball when you have the Warriors' Splash Bros + KD ripping through teams like nobody's business?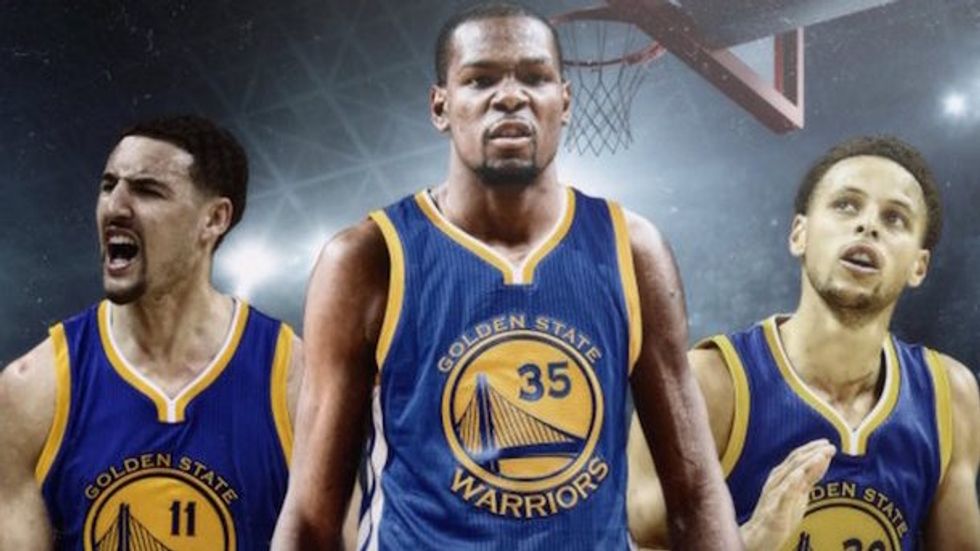 As Carolina cruises through the tournament with relative ease, I think back to last year's disappointment. If Carolina makes it to the National Championship again and wins, it'll be a redemption so sweet that they'll make lemonade out of the joyous tears shed by Carolina fans across the country. But here's the thing...they have to win. They can't make it all the way to the championship and lose again. Not only are they losing 5 seniors, 3 of which are key players, but a team this solid and cohesive will not come along for another couple years. Plus, making it all the way and losing two years in a row is To be honest, I'd rather them lose sooner in the tournament rather than getting my hopes up just to crush them at the very end.
This year I have high hopes for Carolina. In 1981 Carolina went to the Championship game and lost to Indiana. The next year they came back and gave it to Georgetown to win in 1982. In '97 Kentucky lost to Arizona but they came back in '98 to overtake Utah. Chapel Hill wouldn't be the first team to get their redemption. If they go all the way there's no doubt that I'll be watching that game. And even though all but one person around me will have little to no stake in the game, we'll gladly be the lone supporters holding it down on the West Coast. March Madness isn't just a tournament, it's an annual experience.