Naturally, when a college student gets back from spring break, they're usually getting ready to go right back home for the summer. But if you go to Purchase, you have two things to prepare yourself for: Summer vacation and Culture Shock.
Culture Shock, for those who don't know, is essentially SUNY Purchase's answer to Coachella; I lovingly referring to the two-day event as "Purchella," but I'm sure I'm not alone. There are a lot of things about Culture Shock that make for a really great weekend, but it's even better when you're a freshman; this is a defining part of the Purchase College experience, and if Culture Shock isn't good, then you might as well transfer.
With that in mind, I don't think I'll be transferring to SUNY Oneonta anytime soon (sorry Oh-Fest; I'm sure Kid Inc was great this year!). Here are some of my highlight's from my first Culture Shock experience.
The food trucks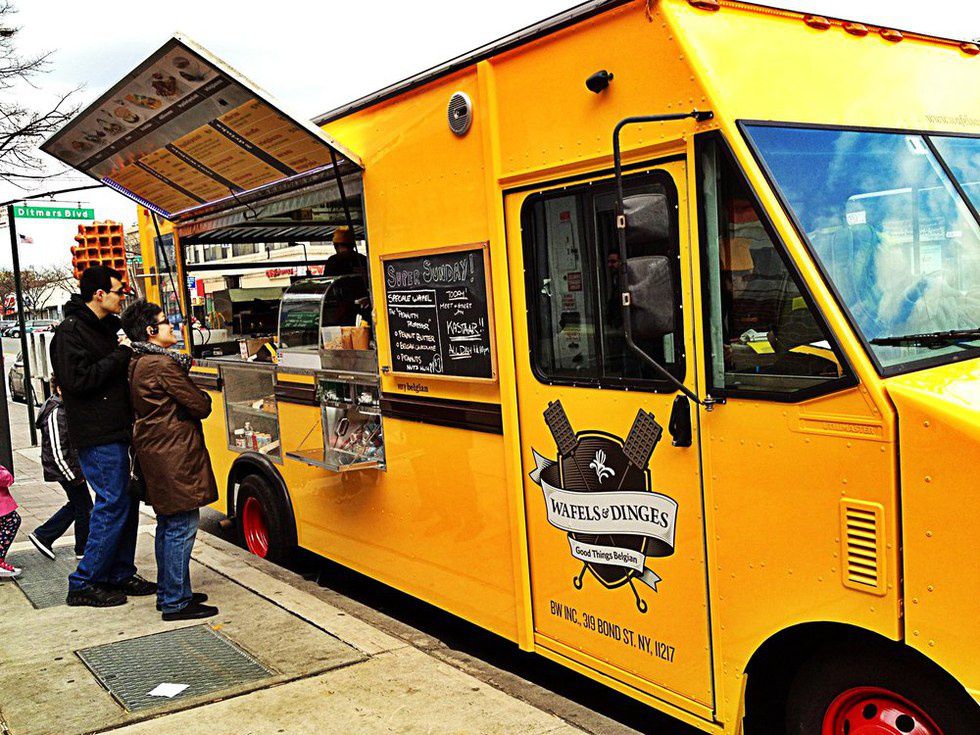 Holy mother of god, the food trucks. Waffles & Dinges' waffles kicked ass, Melt Mobile's grilled cheese sandwiches were perfection; even the falafel truck didn't disappoint. And along with free Ben and Jerry's, there really was no wrong way to eat at Culture Shock.
The rides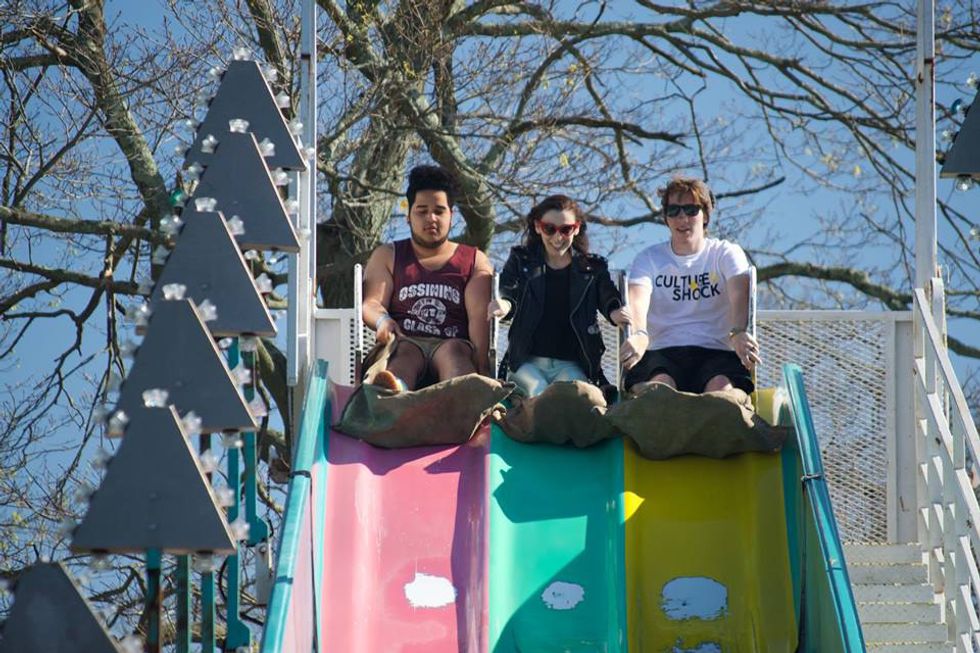 Good old-fashioned carnival rides abound! Swing chairs, the giant slide, the Tornado — it was all there. The only thing missing was a Ferris wheel, but better luck next year, right?
The Wellness Tent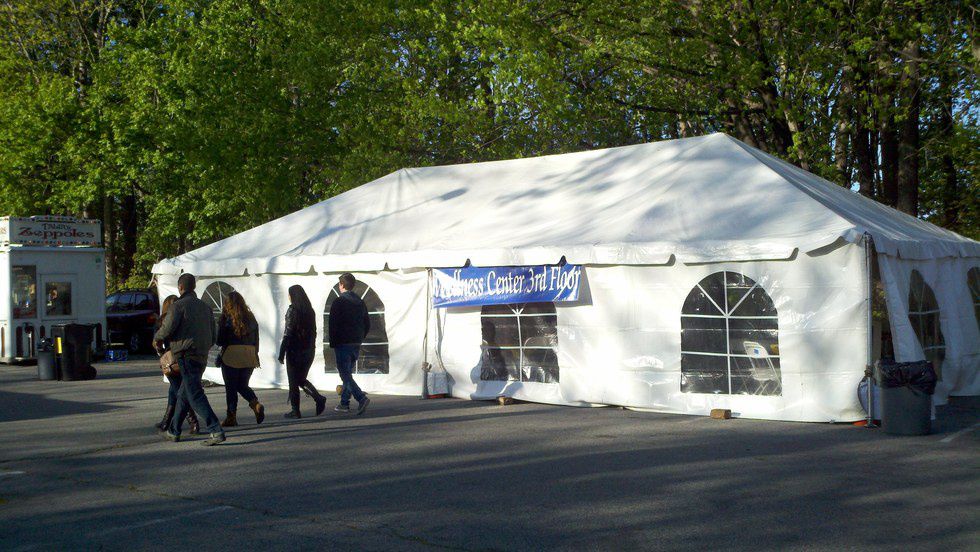 So many fun things to do at the Wellness Tent: Henna tattoos, tarot card readings, free massages and even a petting zoo. I got to hold a baby goat, and it was the most profoundly zen-filled moment of my entire life.
The musical acts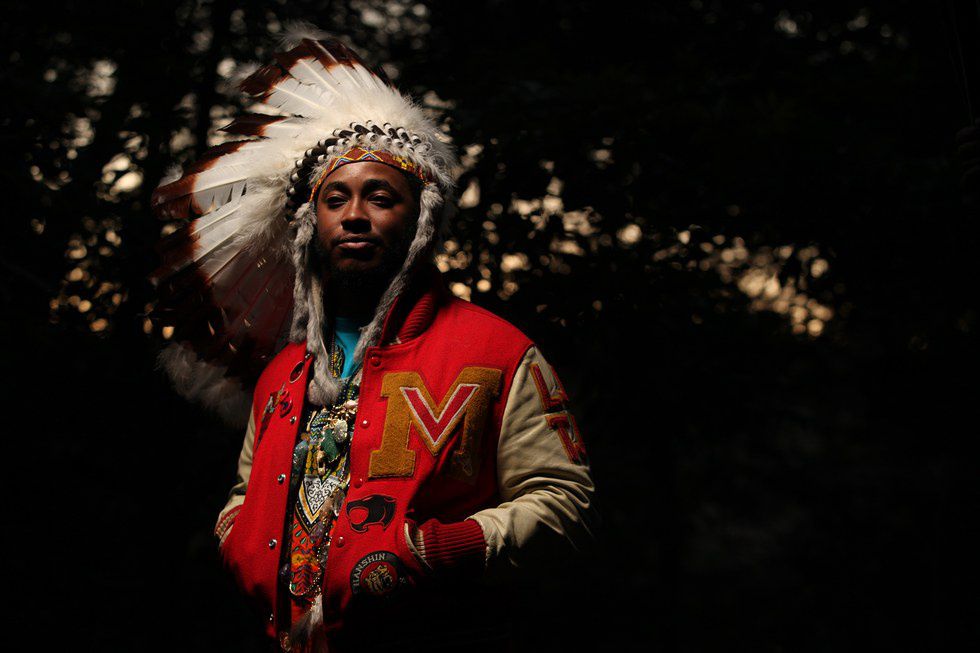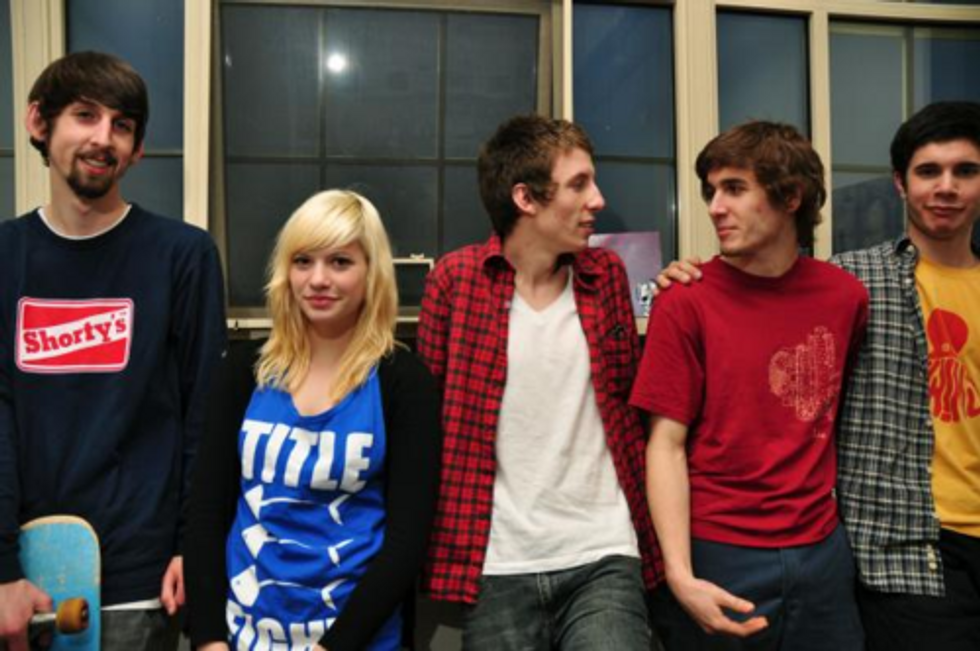 Two nights of incredible music was almost too much to ask for, but Jack Tomascak picked out an exceptional lineup this year. Thundercat, Phony Ppl, Beach Slang and Tiger's Jaw practically left the Stood in awesome shambles on Friday, leaving Kehlani, The Underachievers, Harry and the Potters and more to bring down the house on Saturday. All in all, if you had ears, then Culture Shock was a major success.
Between Fall Fest and Culture Shock, Purchase has an incredible talent for finding great musicians and groups to come perform for us. A special thank you is in order for Jack Tomascak and his crew for putting together such a huge and phenomenal event. I can't wait to see who we jam out to next year.