Nestled in the Colorado Foothills is the tiny town of Boulder. The skies are blue, the air is crisp, and the mountains tower above everything. I was born here, This was my first home, my always home.

My parents came to Boulder in 1993. My dad for anew job and my mom to finish her PhD at the University Of Colorado, Boulder. Married only a couple years, mom and dad fell in love with their new home instantly. My parents are avid cyclists and skiers, so Boulder was a dream. My dad's mother, Alena, also lived up in Estes Park, so they had family nearby.
I was born in September of 1996 at Boulder Community hospital. Named for my late grandmother, my parents had a life planned for me in Boulder. Good schools, very low crime rate, it was the perfect place to raise a family. But fate had other plans. Plans that would take our family from Boulder to North Carolina, to Indiana, where we've settled for the last 15 years.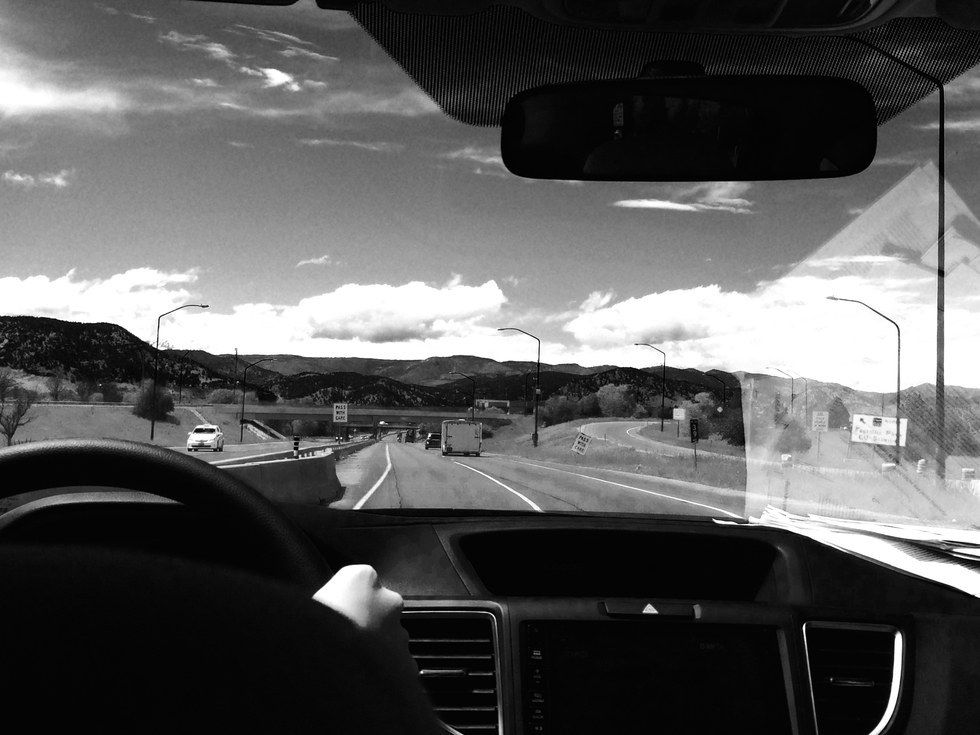 It broke my parents hearts to leave Boulder, so they made sure to always have a foothold there. A house in the Boulder Heights, beautiful and secluded with The Rocky Mountains right outside. They brought my sister and I back as much as they good. Ski trips to Breckenridge, hiking The Royal Arch trail, my childhood was full of beautiful memories in beautiful places, ones that I will hold dear for the rest of my life.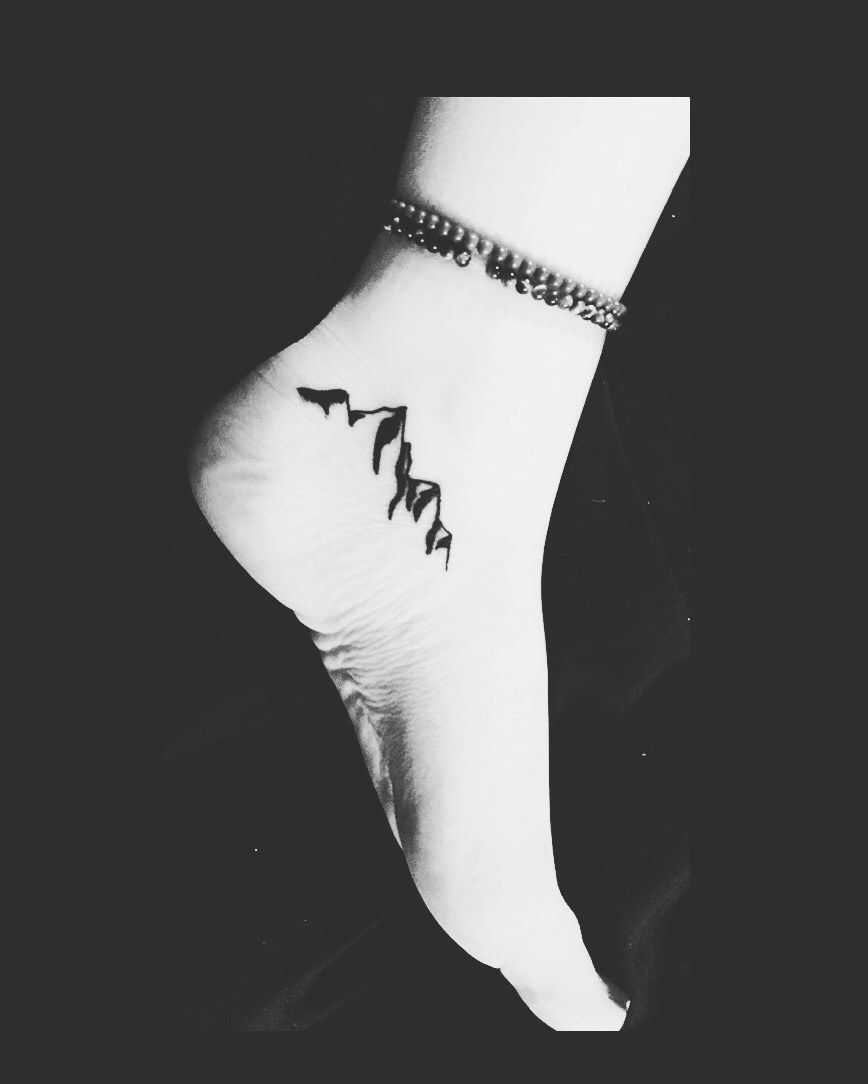 Boulder is my haven. It is where I go when I need to get away. It's my happy place, my safe place. My time there will be some of my most cherished memories. Ever since my parents decided to prepare to return to Boulder, I've realized that this is where my family is meant to be, it's a part of us. I love Boulder, so I decided to carry it with me. (The tattoo on my left foot, shown above) is so I'll always have one foot in The Rockies.)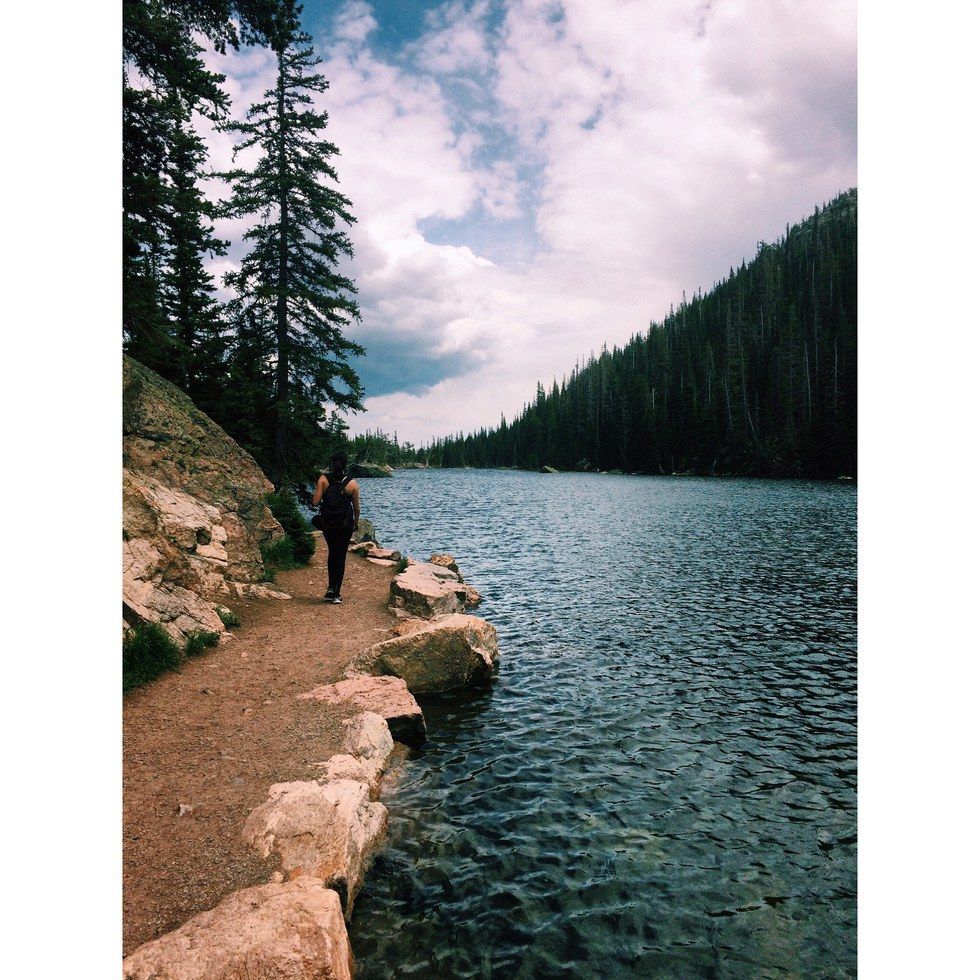 It wasn't until I was about 16, that I really fell in love with Boulder. We'd started spending a month out in Boulder every summer. Our family two days across the country to our house in Boulder. I had never really had an emotional stake in Boulder, nothing I clung to. That summer my mom took my sister and I to visit Grandma Alena's grave in Estes Park for the first time. That was very painful, she'd passed away very young and i'd never gotten to meet her. But it wasn't her grave that had a profound effect on me. It was her favorite hike in Rocky Mountain State Park. A four hour hike, one that passes three different lakes, each one more beautiful then the last. It is on that trail, shown above, that I feel the most connected to my grandmother, when I walk that trail, I feel her with me. Mom and I have hiked that trail every summer since.
Cover Image Credit: Author's photo