Anyone who has worked in food service understands how brutal the industry can be. Servers are often overworked, underpaid, and definitely underappreciated by the general public. Unfortunately, many people don't realize what the waiters and waitresses at their favorite (and least favorite) restaurants go through on a daily basis. But, have no fear, I am here to educate you! Here are a few things that all servers mumble to themselves during one of those double shifts.

1. "If someone would just fire (insert name here), we would have a perfect staff."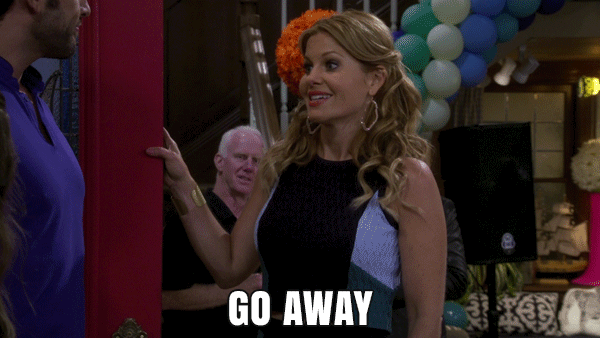 You get along with your coworkers for the most part and consider yourself a tolerant person. But, there's always that one co-worker that knows how to push your buttons and does so often. They're the bain of your existence and all that stands in between you and an (almost) perfect work environment.
2. "Where is the rest of my paycheck?"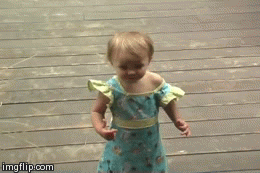 Most servers who make tips get a very small paycheck, which is usually taxed to death. This often makes for a disappointing surprise at the end of a pay period. This is especially frustrating when so many people believe that servers are making more than enough money to get by. So much for buying that energy drink for night shift...
3. "And they think Millennials are entitled..."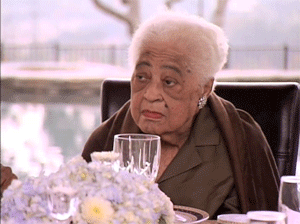 Any older person who thinks younger generations are self-centered has never seen an older woman lose her ever-loving mind over getting the wrong salad dressing and then leave a nickel and a New Testament as a tip. It just ain't that deep, Lucille.
4. "If I smile anymore today, my face will fall off."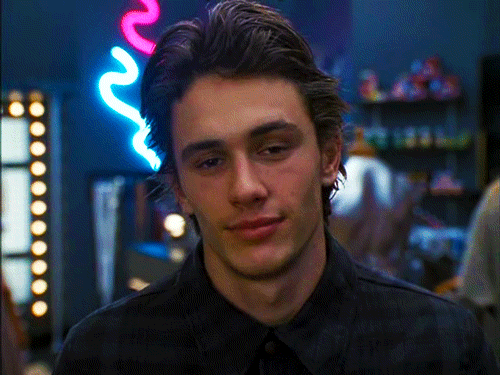 Putting on a convincing happy face is just part of the job, but boy, does it take its toll. Before you clock out, you have to remind your face how to be neutral so that people on the street don't mistake you for Pennywise the clown.
5. "As much as I want to listen to you ramble, I wish you'd shut up."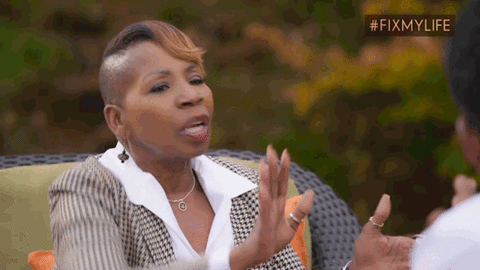 I know you see the six other tables I'm serving at the moment, and I know you think your story about your trip to Milwaukee is more important than me doing my job, but you're wrong. I'll stand here for the next five minutes and pretend to care, but holding servers hostage should be a federal crime.
6. "I wish it was busier...NEVER MIND I TAKE IT BACK!"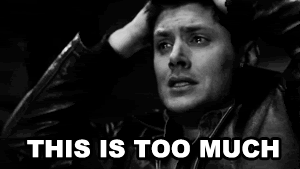 The restaurant looks like a ghost town, and it's just you and one old man. Too quiet, too boring. So, you pray for more customers. But, we all know God has a sense of humor. Not 30 seconds after your beseeching, the masses come pouring through the front doors like it's Disney World. You go from having a table of one to three tables of two, one table of four and two parties on the opposite side of the floor. You beg for the madness to end, but you know all too well that both parties will stay well past closing time.
7. "SWITCH TABLES ONE MORE TIME!"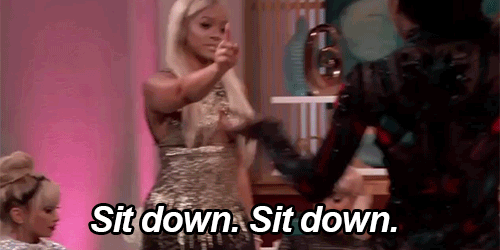 Asking to be reseated once is fine. Moving tables three times without telling your server is ridiculous. We have a seating chart for a reason - you are not the only people here. We have to accommodate everyone without overloading one section, so cooperate with me and don't use our party table for your brunch bunch of three people.
8. "I thought you said you were ready to order?!"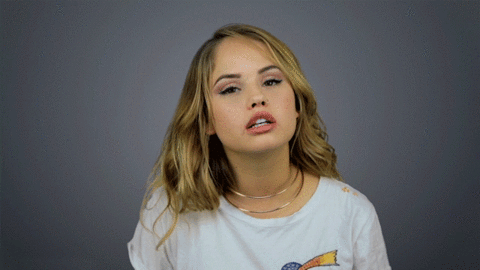 Servers and customers often have two different definitions of the word "ready". Trust me, any server would rather give you five extra minutes to decide than to listen to you stumble through the menu and pick a weird dish because you felt pressured.
9. "All these sides to choose from, and you want to substitute?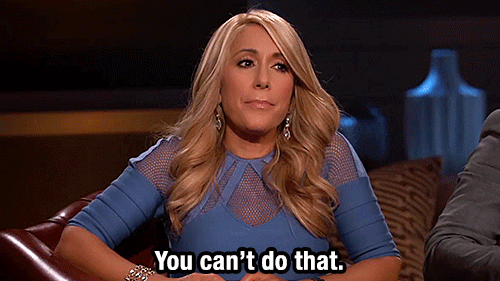 Just no. Don't do it.
10. "Are you really on a special diet, or just picky?"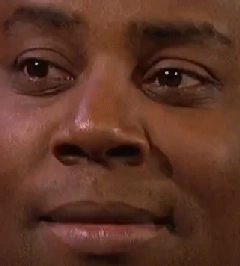 Do you really need me to ask the chef about every dish with onions in it? Can't tell if you have life-threatening allergies or just being a baby.
11. "If this place had a mascot, it would be me, the scapegoat!"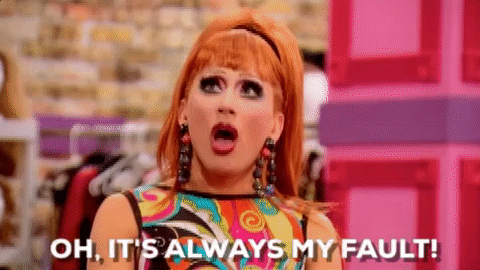 Servers take the blame for everything! Incorrect orders, under/overcooked meat, wait time, bugs, the weather, divorces, bank robberies, murders... even though most of the time we had nothing to do with any of it.
12. "I dare them to make the "come here" motion at me one more time."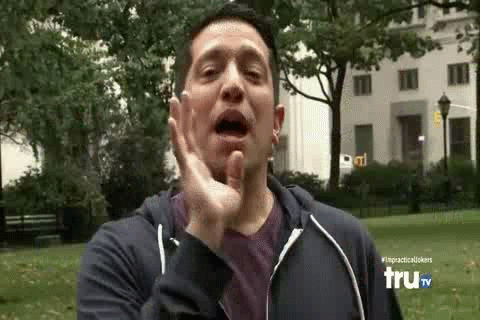 I know you need more water, sweetie. It's on my list. But, what you AIN'T gon do is wag that finger at me like I'm your Shih Tzu puppy.
13. "If anyone walks in here five minutes before we close, I quit."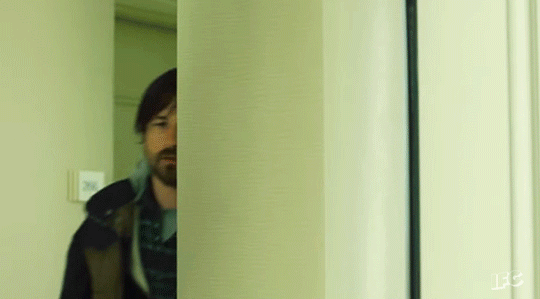 We close at 10. The hours are posted on the door, on our website, and on the answering machine. So, why do people insist on trying to eat dinner at 9:55 p.m.?!
14. "There should be a special place in state prisons for terrible tippers."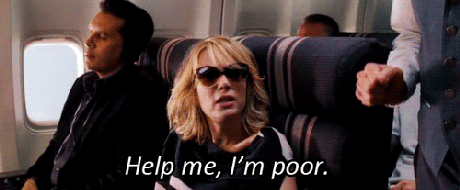 If you can afford to eat out, you can afford to tip me correctly. My service wasn't bad, and this isn't because you think I make heap loads of money (which is far from true). You're just a crappy person.
15. "Thank God, my regular is here to make up for lost tips."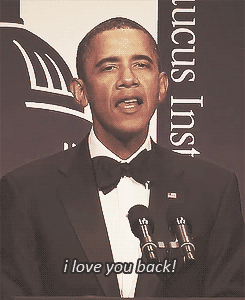 My regulars tip me out the wazoo, and I give them extra fries. It's a win-win situation.
16. "At least I'm doing this with all my friends."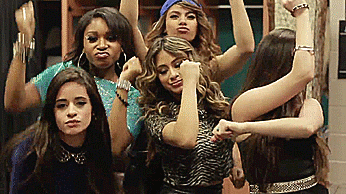 It's a madhouse sometimes, but you know you have your squad when things get tough. All your co-workers have rolled silverware for you, taken your shifts, and covered your butt, and you would do the same for them in a heartbeat.
Here's to the waiters and waitresses just tryna make a dollar! The server life is one full of challenges, but ultimately, you'd rather do this than sit in a cubicle all day. Plus, going out with your co-workers after a night shift is the highlight of any day. So, work through the crappy tippers and picky eaters, and make that tip money flow!