Cocktails are a wonderful freshener for the summer. Cocktails are all about fusion and if you happen to make a perfect mixture you will get a really refreshing drink for any occasion. I personally believe cocktails are a perfect drink, especially for spring or summer events. They are refreshing and relaxing to drink. But there is something new about cocktails that I've recently found out; Flower cocktails!

Flower cocktails are the best thing that I have tried recently. It might sound strange to some people, but ever since I have been introduced by a friend who works at Handy Flowers to then I couldn't get enough of them. There is a lot of potential to flower cocktails as I managed to learn and surprisingly many cocktails already included flower ingredients without me knowing it.
Many cocktails include floral liqueurs and infusions or are garnished with flower petals. Most include edible flowers which add to the taste and make cocktails even better. As I got into it, I started researching more about it and found out that there are tons of flower cocktail recipes that I needed to try. So as I continued my adventure throughout the flower cocktail world here are some recipes that are my favorites and that I think every person should try.
Rose Martini
A Rose Martini is one of the first flower cocktails that I've tried. It was originally made by Jacinta Moore from Australia as a combination of rose petals and Martini.
The ingredients include some vodka, rose water, crème de cacao, rose food color and rose petals.
You simply mix all the liquids together in a cocktail shaker and leave to chill. Pour it into a martini glass and leave some flower petals floating on top.
Sakura Martini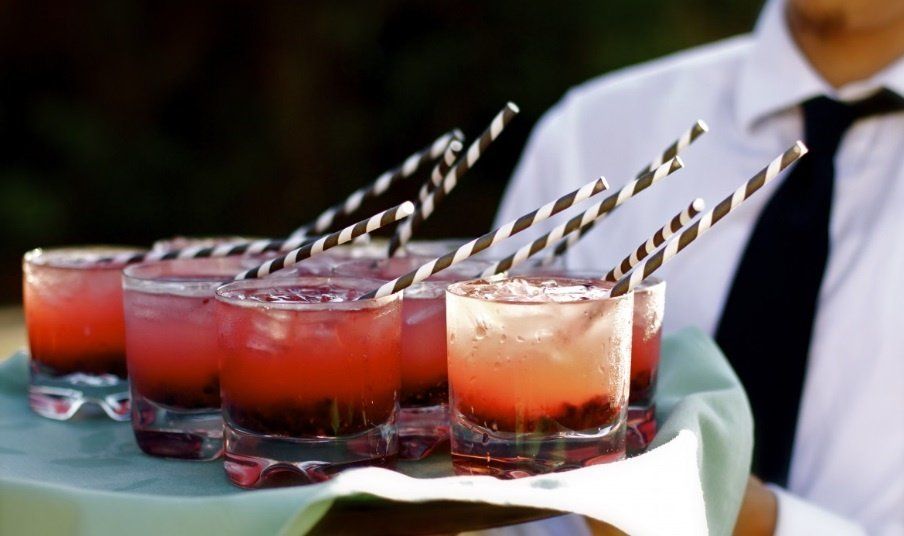 Simply saying, a Sakura Martini is an elevated form of a saketini, embellished with flower flavor of course. It was made by Kenta Goto of the sublime Bar Goto in New York City.
Essentially what he did was to mix Plymouth gin with oak-aged Junmai sake and then add some maraschino liqueur and salted cherry blossom. The result is an exquisite floral cocktail.
Delf Blue
This is a coconut flavored cocktail that got his name from a city in Holland which is famous for its white pottery. But the recipe itself was made by DIY Cocktails.
All you need to make it is some genever, crème de violette, some St. Germain elderflower liqueur and fresh lemon juice.
Once you mix all of that together you only need to ide ice and let it cool down for about 15 seconds. Finally, you add the cherry, or rather the flower, on top; a single violet.
Antilles Cocktail
The Antilles Cocktail is a perfect after-dinner drink. It has a very delicate sweet taste with a subtle floral imprint. It is probably one of my favorites from this list.
You just need dried fruit with armagnac and vanilla. Then combine it with vermouth. Pretty easy and really tasty.
Lavender Martini
You might be noticing a theme here and that is that I love Martinis. And a Lavender Martini is probably one of my favorites. It is a cool and relaxing drink because of the lavender properties.
The recipe comes from Framed Tables and includes mixing together crème de violette, gin, vodka, St. Germaine elderflower liqueur, Domaine de Canton and then adding a dash of Scrappy's Lavender Bitters and some Lavender spring on top.
Everything's Coming Up Rosé
Like the famous song from "Black" says everything's coming up roses. And so does this cocktail named Everything's Coming Up Rosé says that everything's going to be alright.
You may call this a bright fuchsia aperitivo that comes with tannic hibiscus tea and a sweet Lillet Rosé. It is garnished with dry rosé and some prosecco. It is very refreshing and a colorful drink as well.
Lady Rose
Here is another Rose-themed cocktail aptly named Lady Rose. This drink actually originates from London and is a staple for the cocktail-lovers there. But it translates pretty well to America also.
All you need to make it is some rose and pomegranate syrup, vodka, cranberry juice and some fresh strawberries. You should mix all the liquids into a shaker as well as the strawberries and shake as hard as you can. After you strain it into a Martini glass, just garnish it with a simple red rose and enjoy!
Brazilian Orchid
Besides having a cool name this cocktail also tastes pretty good. Actually, the name derives from the flower and sugary drink that come from Brazil. The drink also contains Leblon Cachaça which is very popular and often consumed in Brazil.
In order to make it, besides the already mention Cachaça ingredient, you need a splash raspberry liqueur, pureed lychee, and an orchid. Just mix all the ingredients in a cocktail shaker with some ice and after you strain it in a glass add the orchid.
Blood Orange Bee's Knees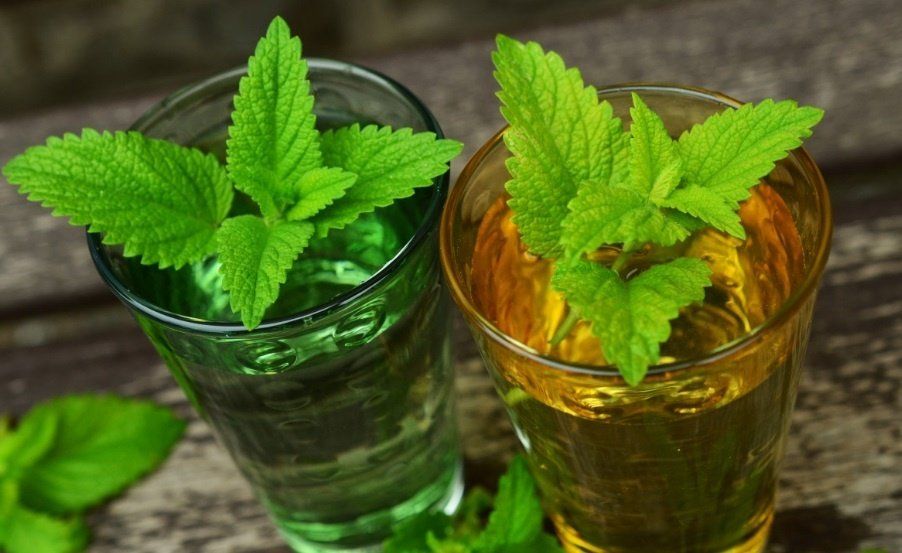 A very colorful looking and fun type of cocktail which was made by the people from Hostess Diary. This cocktail is made out of citrus, honey, and flowers. it usually uses orchids, but it can be paired with nasturtium.

Ingredients include gin, lemon juice or honey syrup, and a few dashes of Regan's Orange Bitters. the orchid is the final piece of the puzzle and you add it after you mix all the ingredients up with some ice.
Black Currant Sparkler
I've saved the best for last, or rather the sweetest. This recipe was made by Christy Pope and is a very sweet type of a drink which is meant to be shared with somebody.
Preparation and ingredients are very simple. You need some Campari, gin, black currant preserves, white crème de cacao and vanilla extract. The flower of choice to add is Prosecco and Pansy. After you mix and strain all the liquids together into a glass, garnish it with the flowers.