Flossenbürg Concentration Camp stands, unassuming, on the edge of a small German village. Shouldered by housing developments and little restaurants, I initially feel that the space lacks the kind of reverence an American like me would expect to find in such a place. Our perspectives on the war change the way we view these horrific remnants of the crimes committed during it. For Germany, creating a bright future is a bigger goal than preserving and reflecting on the Holocaust. All around the camp, the signs of forward motion are evident, but the most important aspects of the site have been left standing to house a museum. Behind the camp in a valley lies a solemn field that is dedicated to the lives lost there.
A tour through the remaining buildings provides the history of the camp and the stories of the people who were forced to live there. You can walk through the process that incoming prisoners had to endure when they arrived. Following in their footsteps you will find a room for possessions, a room for shaving heads, a room for a mass shower, and a room to dress in their newly assigned work camp clothing. The purpose of the camp was to provide construction materials. Prisoners had to carve marble out of the countryside for new government buildings that were being created in Nuremberg. The conditions were terrible, and the prisoners were worked relentlessly. The crematorium standing in the back of the camp is a testament to their suffering.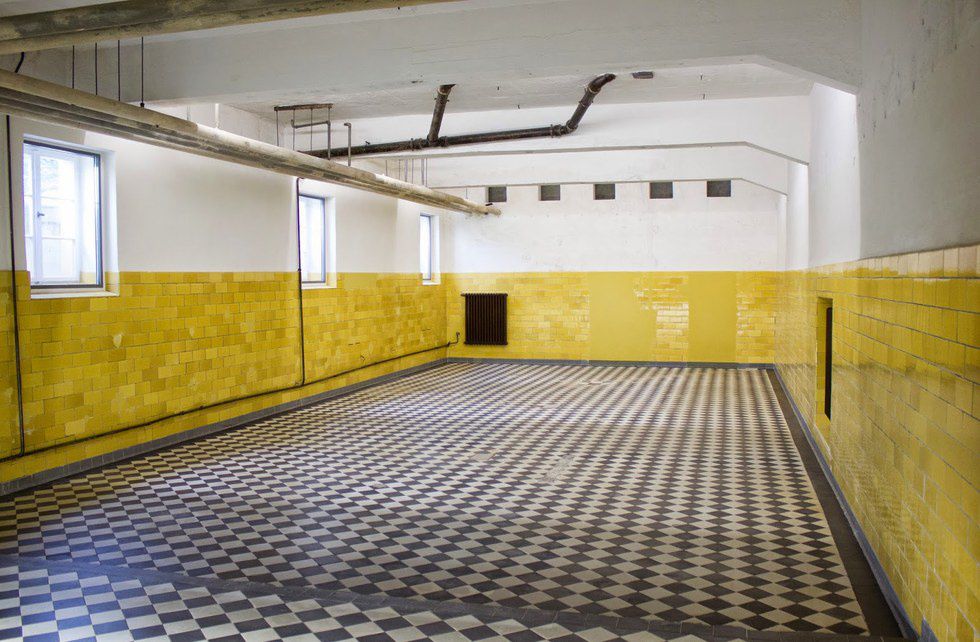 The field behind the buildings functions as a quiet space where you can stroll through headstones and visit a church that commemorates the dead. Now covered in grass, a strikingly large mound created from the ash and bones of those who perished here rises behind the crematorium. An evergreen forest surrounds the back of the valley and covers the location of the former quarry. The silence that exists here is almost oppressive, and suddenly the Germans' focus on the future doesn't seem so confusing to me. It is here that I find the reverence that I expected; a solemn acknowledgment of the past and an honesty about the future.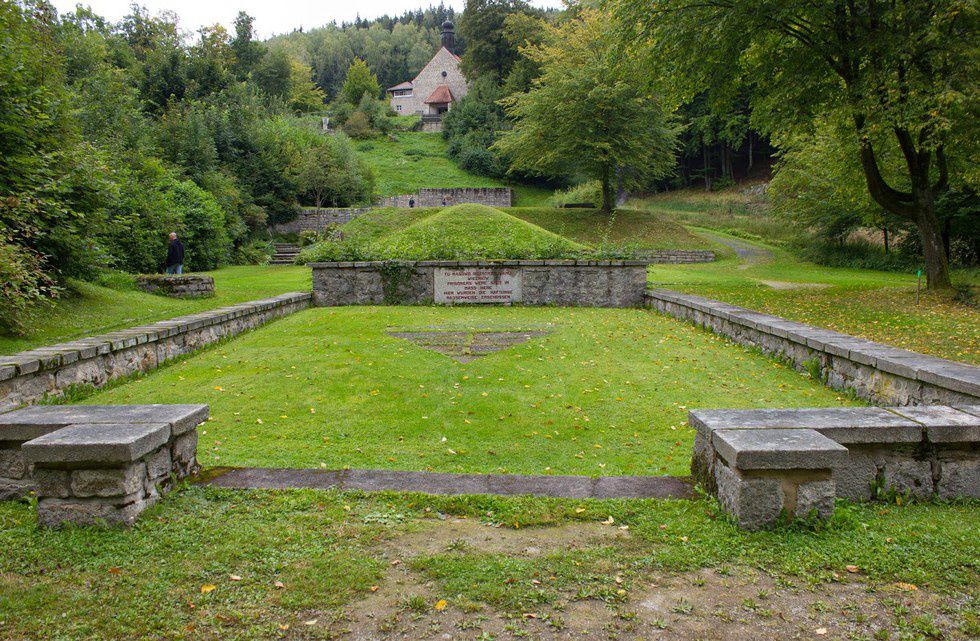 The museum ends with a black wall that is filled with cards that have been written on by visitors. They contribute hundreds of voices crying out for peace. The words are written in many different languages and in many different ways, but the sentiment is nearly universal, "We remember."