My favorite part about this time of year is attending holiday parties with my friends and family. Christmas eve is a holiday full of so much anticipation and joy; it is no wonder that most holiday parties occur on this day. Most of my family's photo albums are full of all of us dressed up to celebrate this particular night. My parents always stress the importance of looking good during these holidays, and I am sure that it is a tradition many others keep, as well. 

Whether your family enjoys dancing until midnight, or curling up to a movie before Santa Claus comes to drop off his gifts, here are a few outfits to wear on this special day.     
---
1. Festive pajamas! Nothing is better then being warm and comfortable with the people you love. If you and your family are spending Christmas eve by being warm at home, then get some holiday pajamas to wear around the house! You will still look dressed for the holidays, and pictures will come out really cute!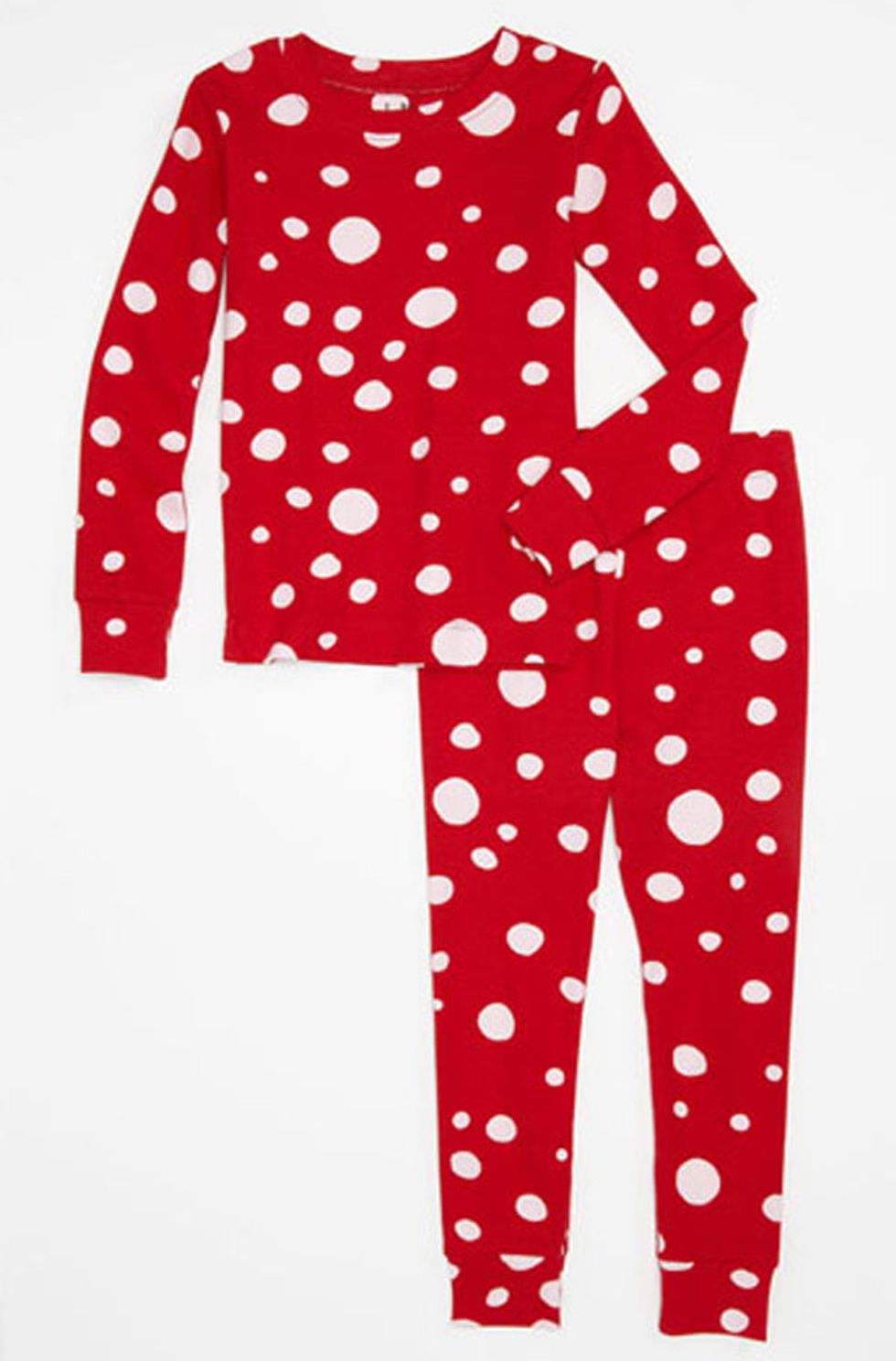 2. Leggings. Being comfortable does not mean you have to be in pajamas, Everyone knows that leggings are a girl's best friend, and if you pair them with a holiday sweater and a few pieces of jewelry, you will have an outfit worth celebrating in!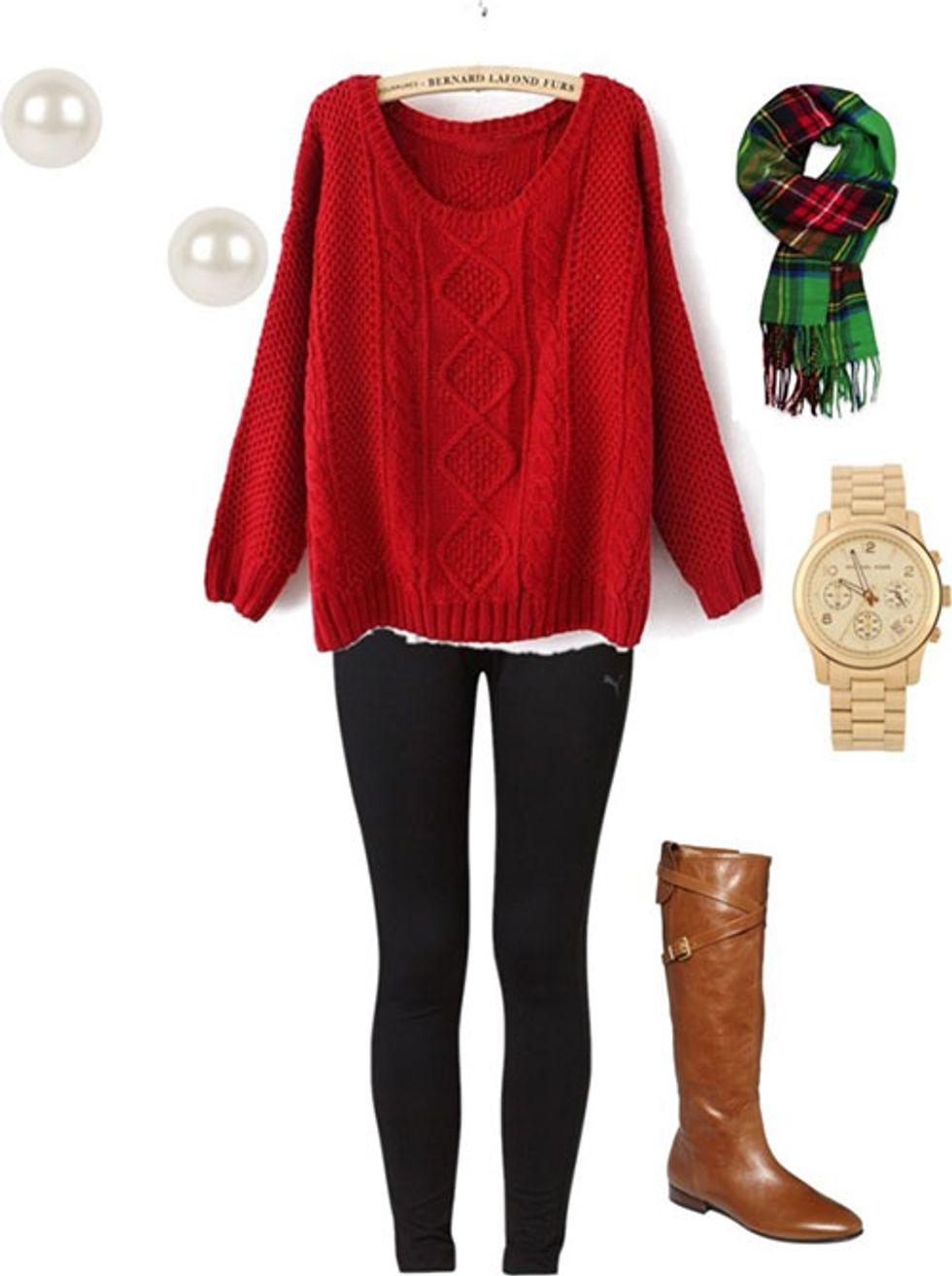 3. Flannel! Nothing says Christmas like a cozy flannel paired with jeans and a vest. They are the essential pieces for a holiday-inspired outfit, and if you are celebrating Christmas eve by having a few relatives over, then this outfit will definitely be suitable for the occasion.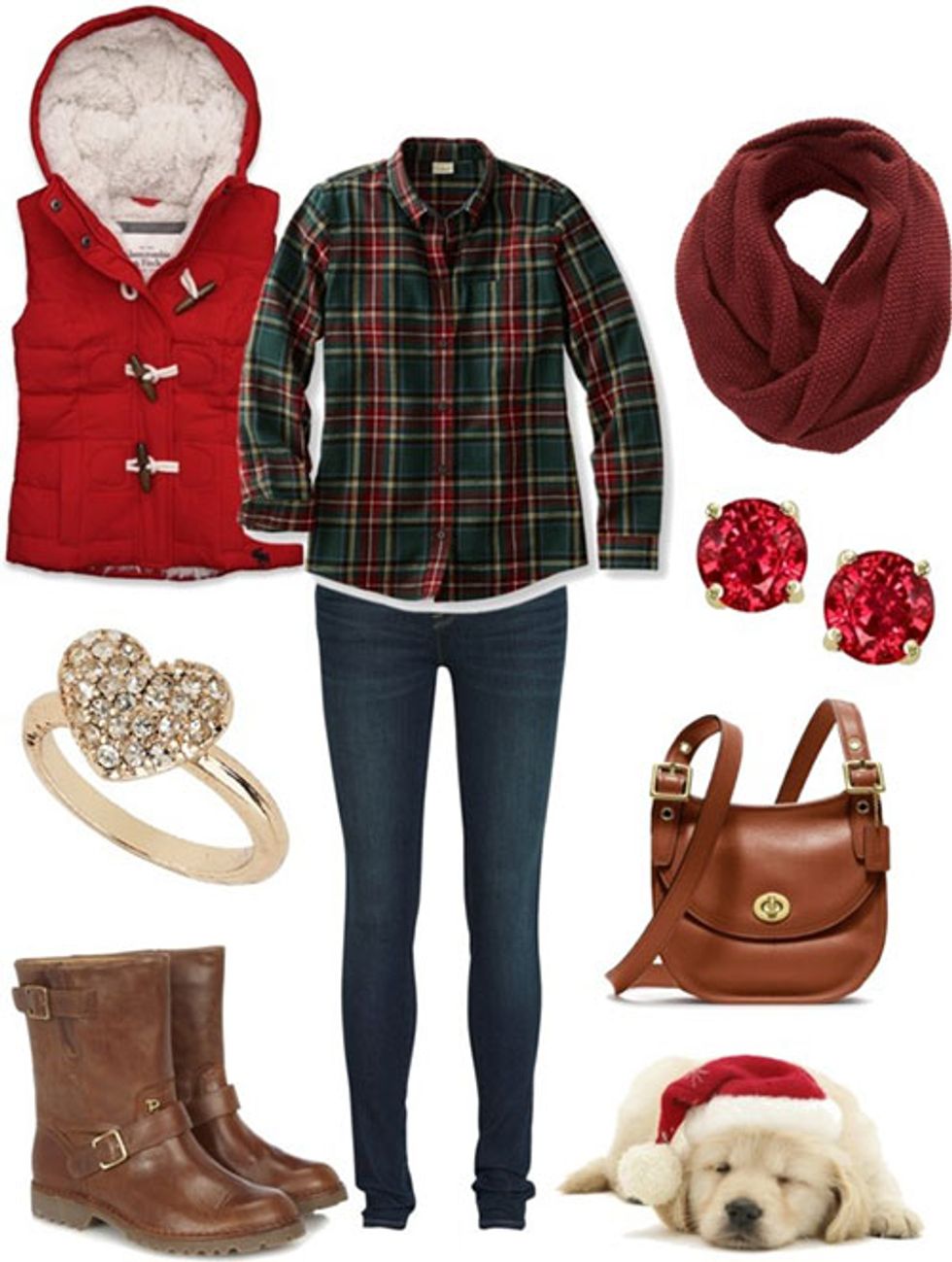 4. Holiday dress! Dressing up for the holidays does not necessarily mean you need to go over the top! A classy dress and a nice pair of heels will make you look amazing at your family's holiday party. Throw on some stockings and a cardigan, if you are feeling chilly, and you will look even more suitable for the season. Add a little red lipstick for the final holiday touch!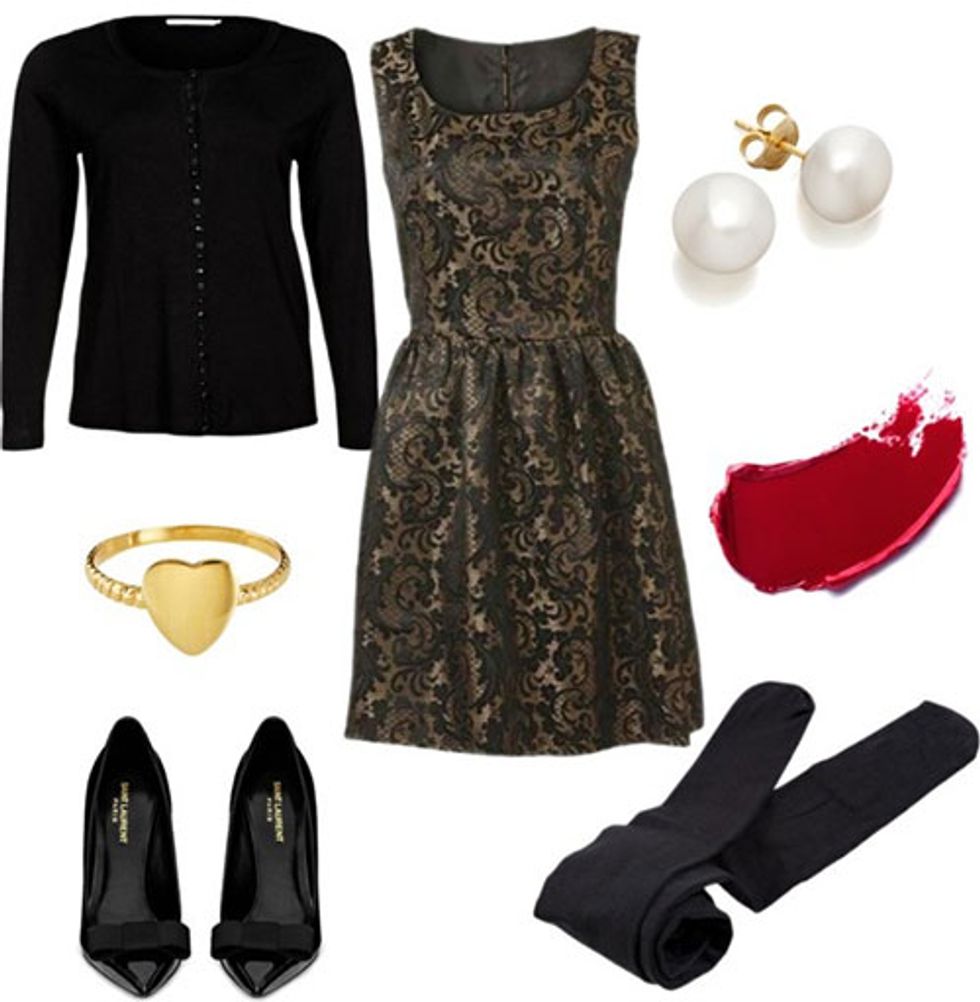 5. Party dress. If you are from a family that goes all-out for holiday parties, then you need to dress the part, also! Remember that wearing holiday colors is essential for this outfit, so find your favorite pair of red heels to match a pretty party dress and be ready to party the night away!