Today I experienced my first move-in of the fall semester of college. Although I am a sophomore, I did not get the full college experience of moving in last year. I was a spring admit, so my moving experience was moving into an apartment in Rome. I would say it was similar to a moving experience of an apartment, but definitely not the college experience as we lacked any sort of bins, organization, and spirit. At USC, it is just like starting school again like when you were a kid. The giddy excitement is there, just like when you were excited to see all of your friends, you compared classes, and you even took those first day pictures. Moving into college is a somewhat transformational and humanizing experience. It is all types of nostalgic, and sentimental, conjuring feelings of warmth and familiarity of childhood.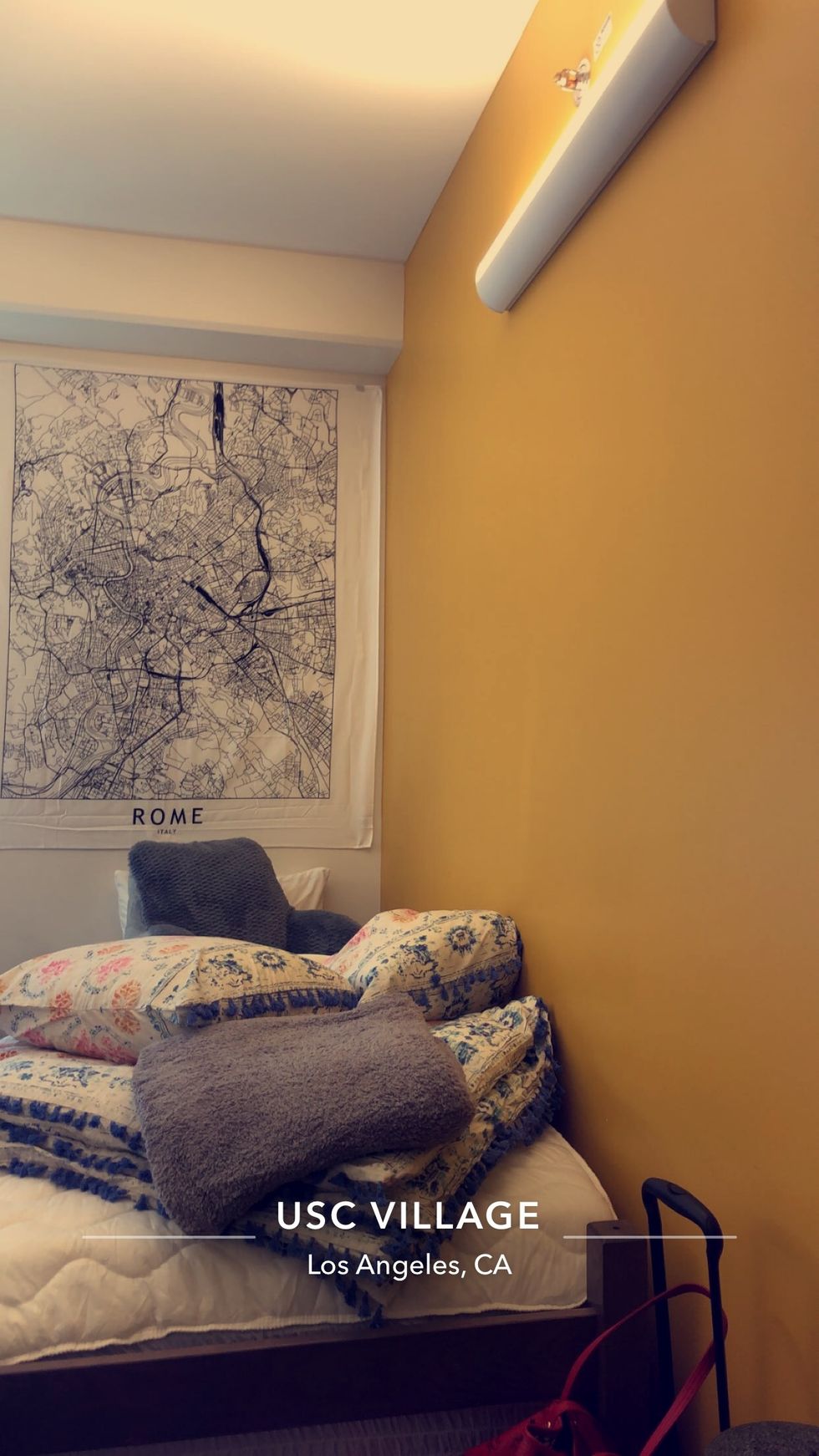 My apartment Myself
I would say that the best part of moving and is seeing all of the other students. It is a mixture of stress, happiness, and excitement as everyone is flying around the campus in search of their apartment or their dorm as they attempt to get their luggage moved in. USC, as usual, did an impeccable job of providing the students the assistance that we needed in order to move and swiftly and easily. This is made the process fun, and most definitely a positive memory for my roommates and I.
Moving is not always stress-free. Change is difficult, but when you're moving into college, you find that this change is a welcome one. While there may be tears, they are often tears of happiness, welcoming of change. I am looking forward to embarking on a new journey this semester. I am very lucky to have found my niche of interest, my group of friends, and my true passions. I am looking forward to taking advantage of all that USC has to offer me. I will be happily updating you all on my journey this semester through new articles detailing the wonderful city that I am in, LA, and other details about my studies and my passions. Thank you all for reading, and happy move in!