On the evening of May 9, 2016, Centre College held the first annual Centre Athletics Award Show (CAAS). The award show was likened to ESPN's the ESPYS.
All of Centre's athletic teams traded their jerseys in for formal attire and convened upon the gold carpet. The Norton Center for the Arts was the venue and teams arrived during staggered times for their time in the spotlight and to get their photo taken.
The show began at 7:30 and was MC-ed by assistant women's soccer coach, Jessica Chisley, who brought the fun from the beginning as she introduced the show in song with her guitar to a KISS tune. Soon thereafter, the awards began. Awards were given in the area of breakthrough athlete, athlete of the year, student-athlete of the year, team of the year, play of the year, and game of the year among others. In addition, 'Flame' Awards were given to a student-athlete on each team who embodies what each team's coach believes to be a Centre Athlete.
The Centre Women's Soccer team was the big winner of the night a tribute to their incredible season as they made it to the NCAA Final Four. Senior Women's Soccer player, Alex Combs, was awarded Female Student- Athlete of the Year and the team won Team of the Year, among a plethora of other awards.
Among the other award winners was Ceci Vollbrecht who won the Centre Athletics Character Award, as she was deemed to exemplify the highest degree of character in all of her endeavors. Matt Hughes, a senior member of the Men's Lacrosse Team, won the award for Male Student-Athlete of the Year. The Centre Women's Lacrosse team tied with the Centre Men's Tennis Team for the Team Academic Achievement Award, given to the team, or in this case teams, who have the highest average GPA.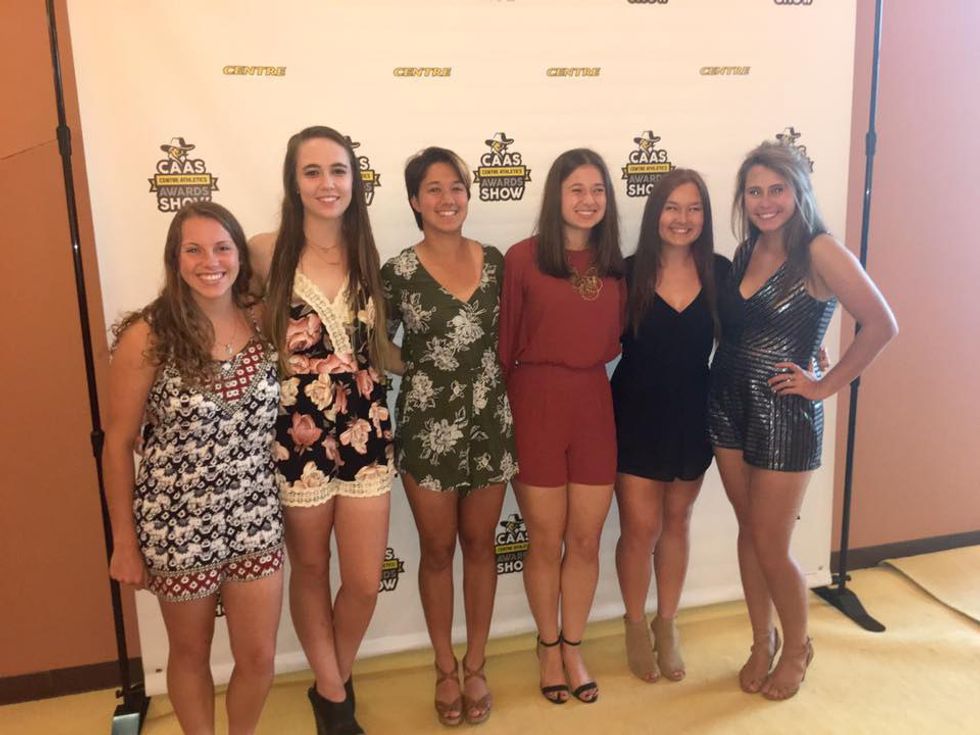 Athletes enjoyed the awards celebration and were excited to honor the achievements of their fellow athletes. Congratulations to all of the night's winners and we look forward to next year's CAAS.