The college search process is always the most stressful part of high school. It's time to decide where you want to go, what you want to study, who you want to be and where you want to live for the next four years.
I was confined to a single school my whole life based off of my location. I lived in small town PA for 12 years, grew up with the same people, lived in the same area and never knew anything different. Then all of a sudden, endless opportunities presented themselves.
There are thousands of colleges to explore and no boundaries on where I could go. It's an exciting but nervewracking period in our lives. We've all been there, trying to write the most convincing essays of why we deserve to be accepted, sending out exam scores and hitting the submit button for every potential school. From that point on, it was out of my hands as I waited agonizingly for an answer in several months.
The answer might be a nice shiny envelope with the words "Congratulations and welcome to the family!" on the front or a short, crushing rejection letter. I went in a little too confident, underestimating the rigor that certain colleges wanted. I had my heart set on two big city schools, thinking that those were the places I wanted to be for the next four years.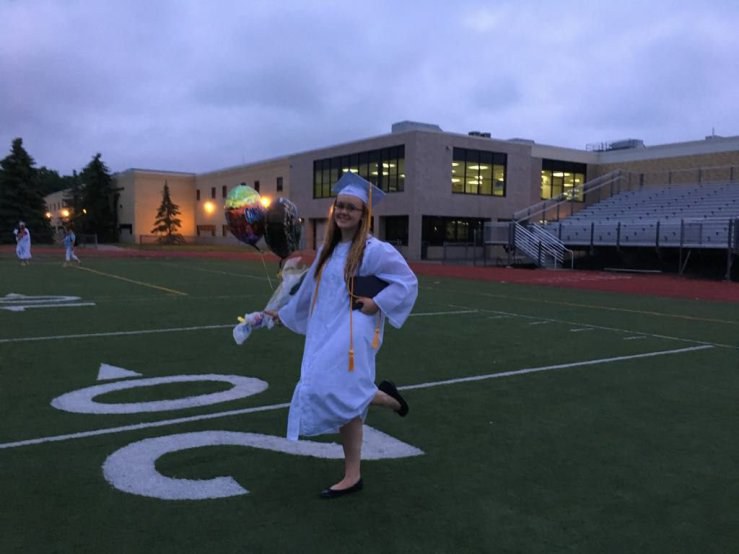 So when I opened the long-awaited emails from my top two choices, it was an unpleasant surprise. "We regret to inform you that we could not grant you admission to our school…" The smile I had on my face slowly sank as I read further. It didn't seem possible.
I kept asking myself, did they make a mistake? Did I forget to send something important? But nothing changed the next day. It wasn't a dream, it was a heartbreaking reality. I was not going to my top choice schools and it was time to rethink my options. Our family had to sit down and discuss what to do next, what schools to apply to and what would be more realistic. Those rejections were a rude awakening to the reality of my previous mistakes, but it was needed.
One day, my dad brought up Ohio and I shot it down. "That's great but we're six hours from the Ohio border itself. I can't go that far, what are you thinking?"
"Just give it a try, you might like it."
The following day, I took a leap of faith and applied to a school called Ohio University in this little town of Athens. The more I looked at it, the more I liked it. Something caught my eye from the minute I saw it and I just knew. As soon as I got my acceptance letter, I had decided this was my home. However, my parents not impressed at all.
"I'm going to Ohio!!"
"That's a nice joke, Anna. You're not going there."
Little did they know, I was dead serious. They realized there was no turning back once I committed and decided I was crazy.
I still can't believe this insane decision to move eight hours away from home, but I'm glad I did. I took a leap of faith, I trusted my gut, and said, "Heck why not? You can't keep me in PA." It's been one rollercoaster of a semester, to say the least. Moving far away to pursue my dreams taught me to be independent, take care of myself and be responsible. I learned to be brave and do the things that terrify me and overcome those fears. I'm here for the long haul so I'm going to make the most out of it.
This was incredibly difficult, but what matters is that Ohio tries twice as hard to help us succeed. I hate when people constantly remind me that I go to "one of the biggest party schools out there." Have we forgotten why we came here? The incredible staff we have? The countless opportunities given to us daily? There are professors who singlehandedly take over an entire department without question for their colleagues and others who take time out of their busy days to stay after class with students to give them advice and extra help.
OU doesn't make it easy, they push us to our limits to make us better, to show us we can do it, no matter how hard it may be. My school believes in me and shows me the path to success. It's up to me to follow it.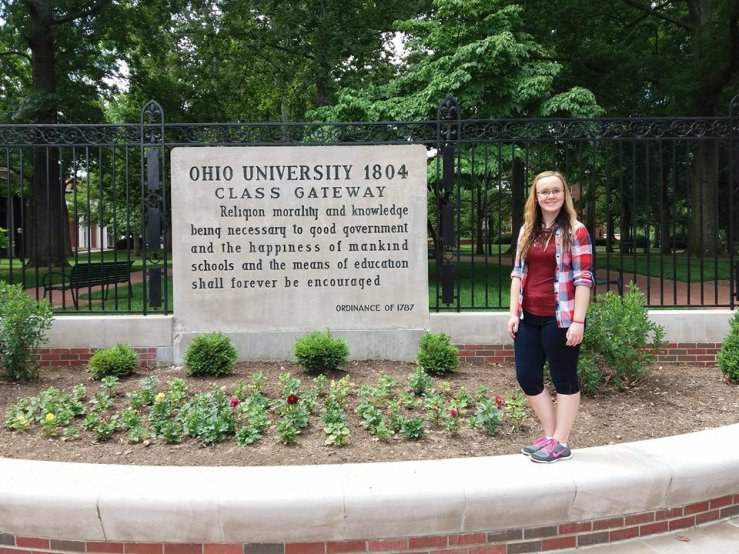 To any current senior struggling to find the right school, don't worry so much. Failures and rejections are a part of life; they teach you to be better than you were yesterday. If I wasn't rejected from those schools, I would have never found Ohio, which is the perfect place for me.
Those disappointments only made me work ten times harder to achieve my goals, and to make myself happy. Thanks to them, I fell in love with the bricks. Things happen in strange ways, but God knows what's best, even if you can't see that right now. After all, "Nobody said it would be easy, they said it would be worth it."
Cover Image Credit: My own photo