Finals week can basically be described as Hell week. Stress is at all-time high but you struggle between that and the mighty force of procrastination. The Office can sum up any struggle in life and is currently one of my favorite shows so I thought it would help me to survive finals week by being productive in some sort of way.
1. The Stress

Firstly, all of this stress causes you to just want to take a fork and stab out both of your eyeballs. You are just begging that oncoming car to hit you while you're in the crosswalk.

2. Your Non-Existent Patience

Your patience becomes thin especially working on last minute group projects that your professor assigns you (because they obviously enjoy witnessing you squirm in pain and stress of all 300,000,000 assignments bestowed upon you this week).
3. The Endless Essays and Papers
Either your professors love grading papers or making you miserable (or a mix of both!) because it feels like every single professor has assigned you five papers all due in the same two days. Maybe if you sprinkle some tears on your paper you'll gain some extra bonus points! But you spend most of your time writing those first few lines and then celebrating your accomplishment.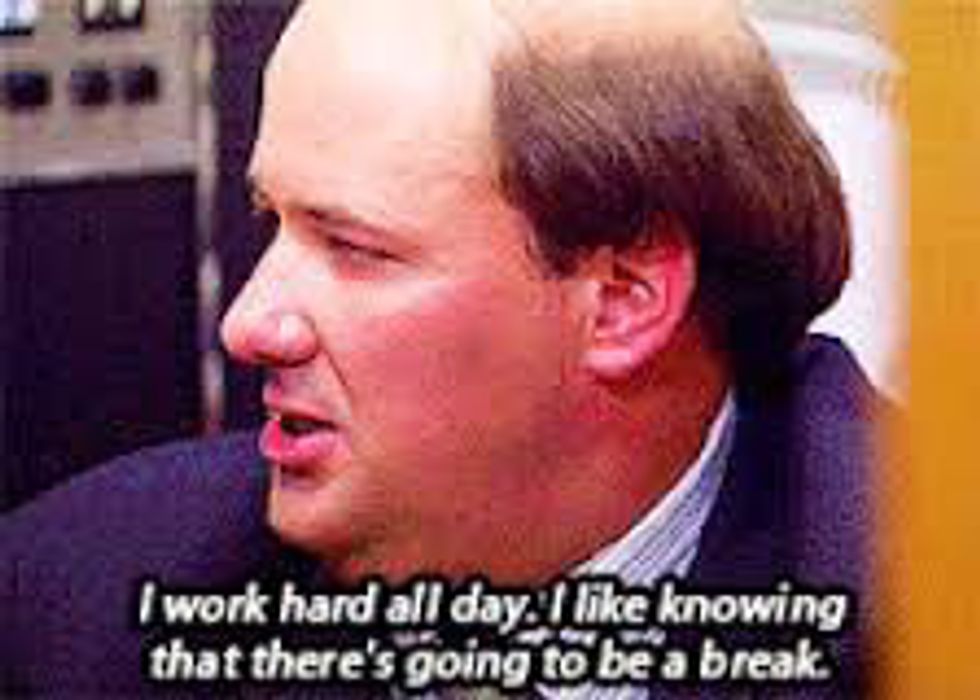 4. Group Projects
Let's be honest here, NOBODY wants to do group projects in college. You thought scheduling a get-together was hard in high school? Try college where everyone has completely different class schedules, work schedules, athletic practices/games, or living arrangements (commuter or resident). It's nearly impossible! Then you all finally get together to work on the project and you realize that half of the people in your group are idiots, stubborn, or all of the above.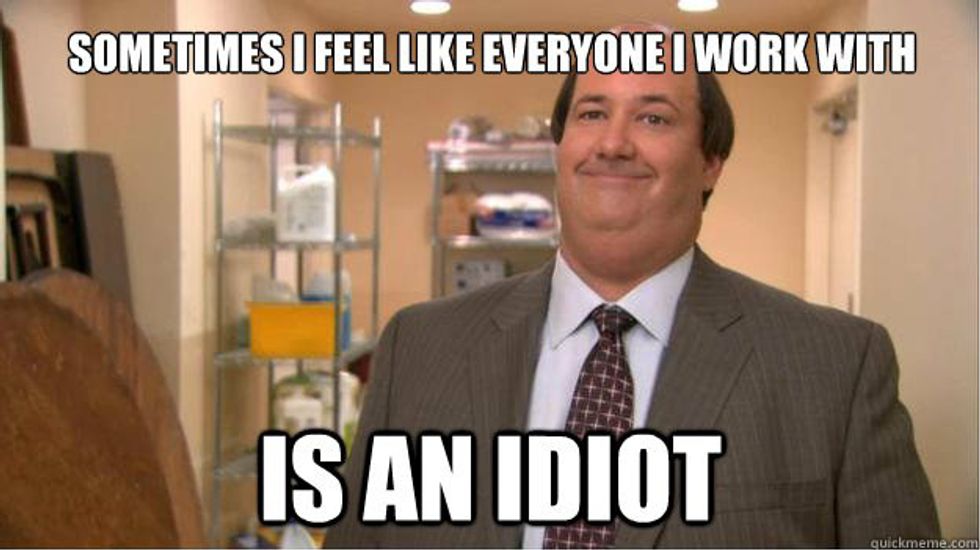 5. The Mental Breakdown
There comes a point during this week where you finally lose it. This may come in the form of tears, unsettling laughter, some kind of rage, isolation, hyper-ness, exercise-craze, compulsive eating, or Netflix-binging. This could honestly be the most entertaining day for your friends when you finally snap. Warn them ahead of time so they can have their cameras ready to film this once-in-a-semester experience.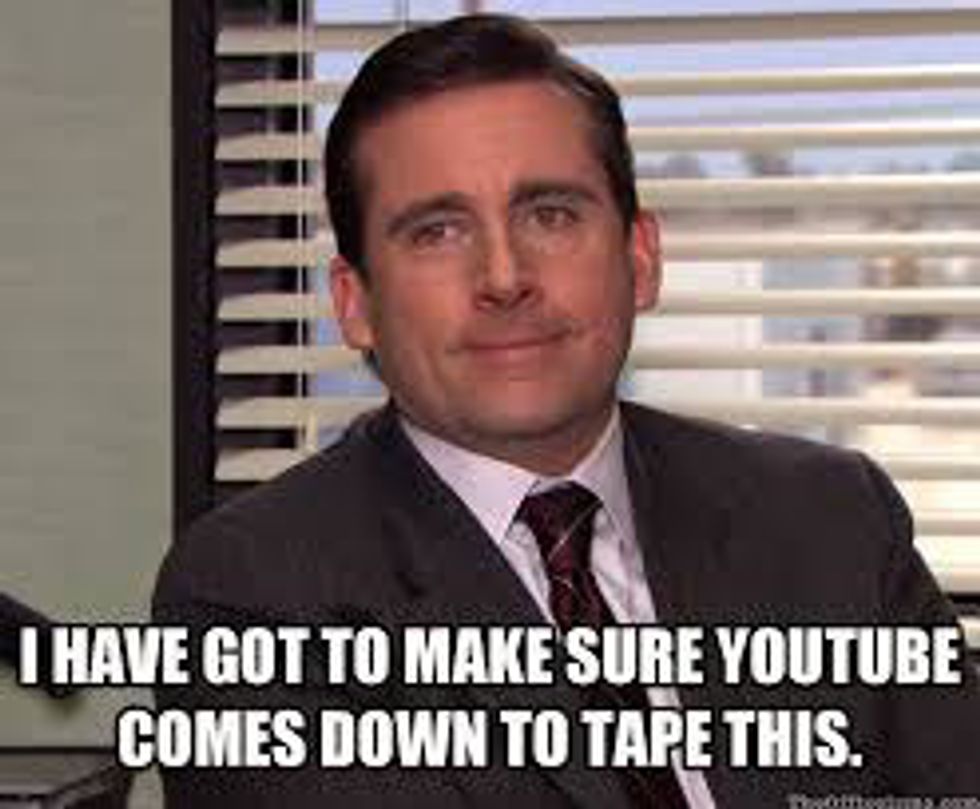 6. The Bad Decisions
Peer pressure is alive and well! Since you want to pull your hair out and bash your head against the wall, your friends will offer you the magical beans of alcohol. "It will take all your problems away," they say. "It will make you feel better," they say. You can do this. You can get through this without alcohol. I believe in you.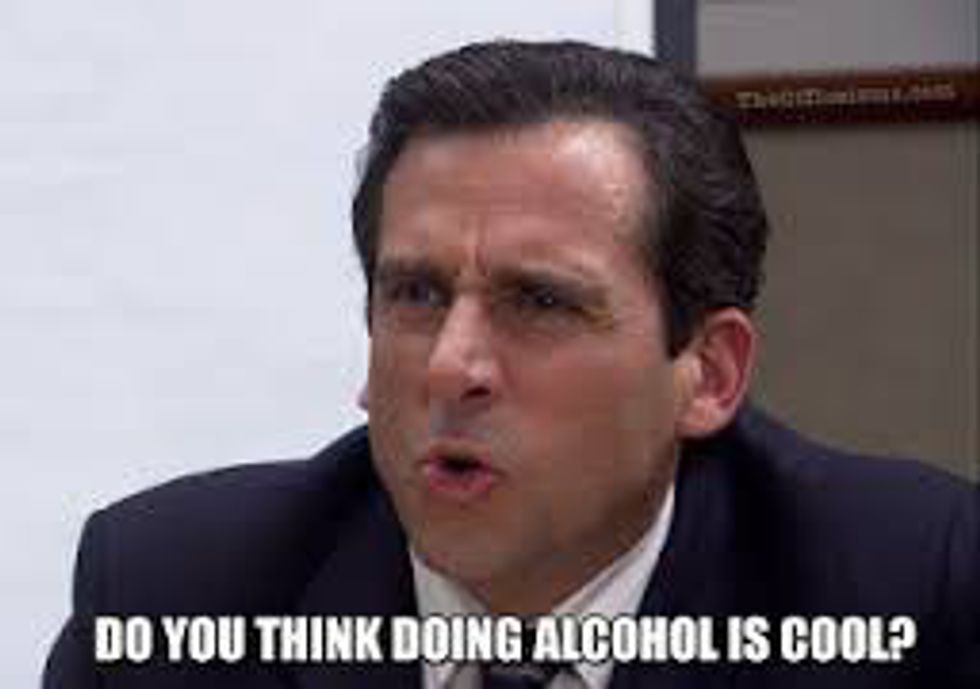 7. Friends
Since everyone is stressed tensions will be high and spending time with friends will become difficult. You'll be wanting to spend some quality snuggle time with your BFFs but the stress monster comes out and sometimes some not nice words come out, but don't worry - its all out of love.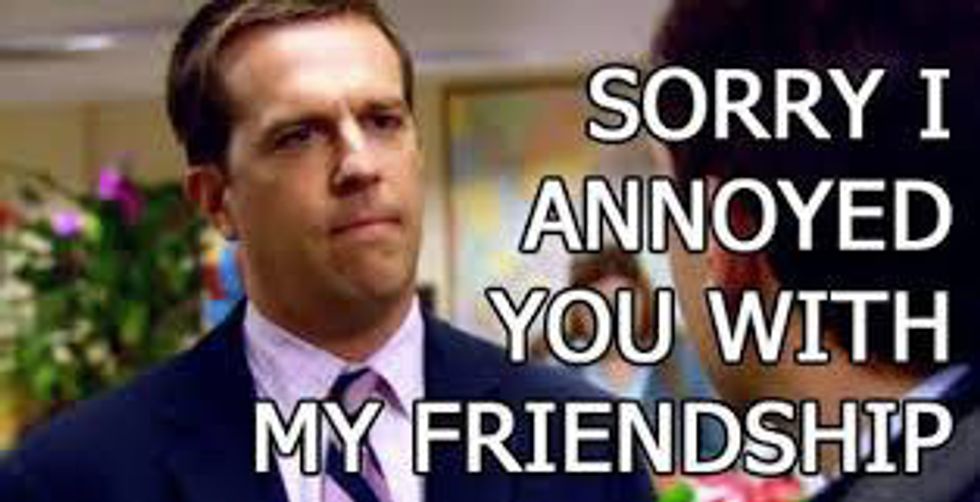 8. Math Review
I personally hate math, so math in college is even better. Basically, this is just me during the cumulative review at the end of the semester.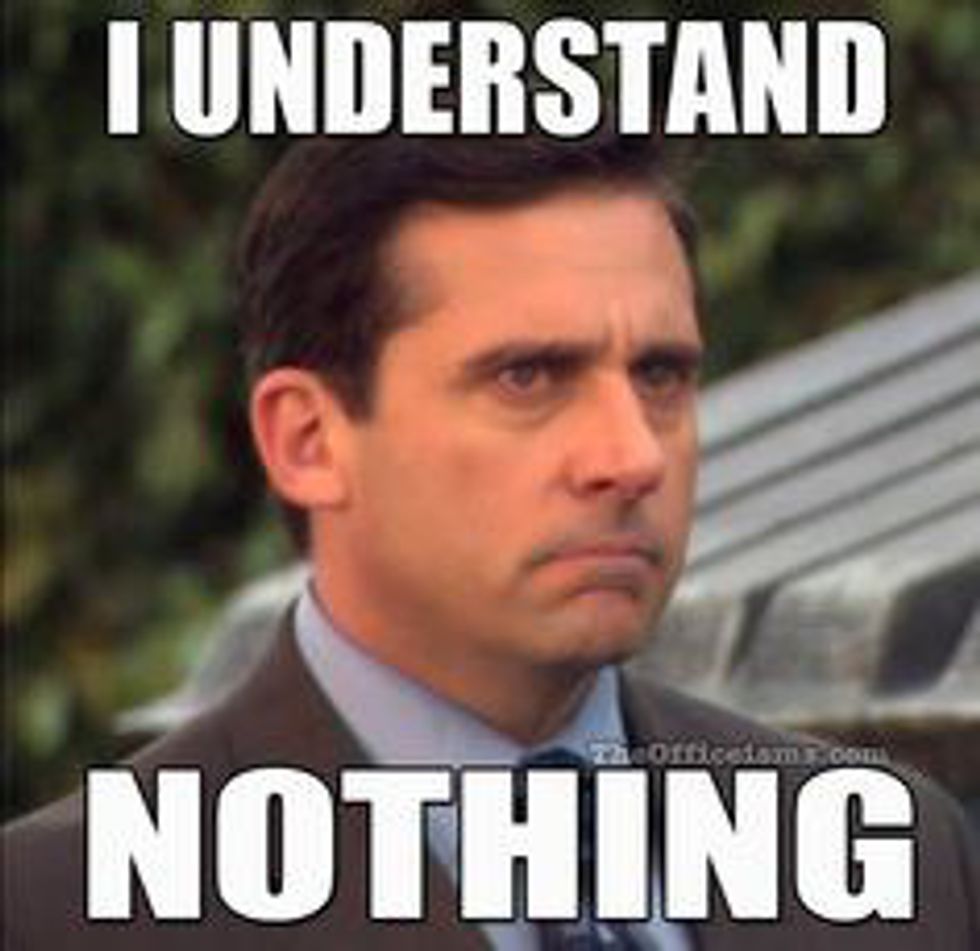 9. Office Hours
When you visit your professor at their office hours and you ask them to explain something and it just messes you up even more.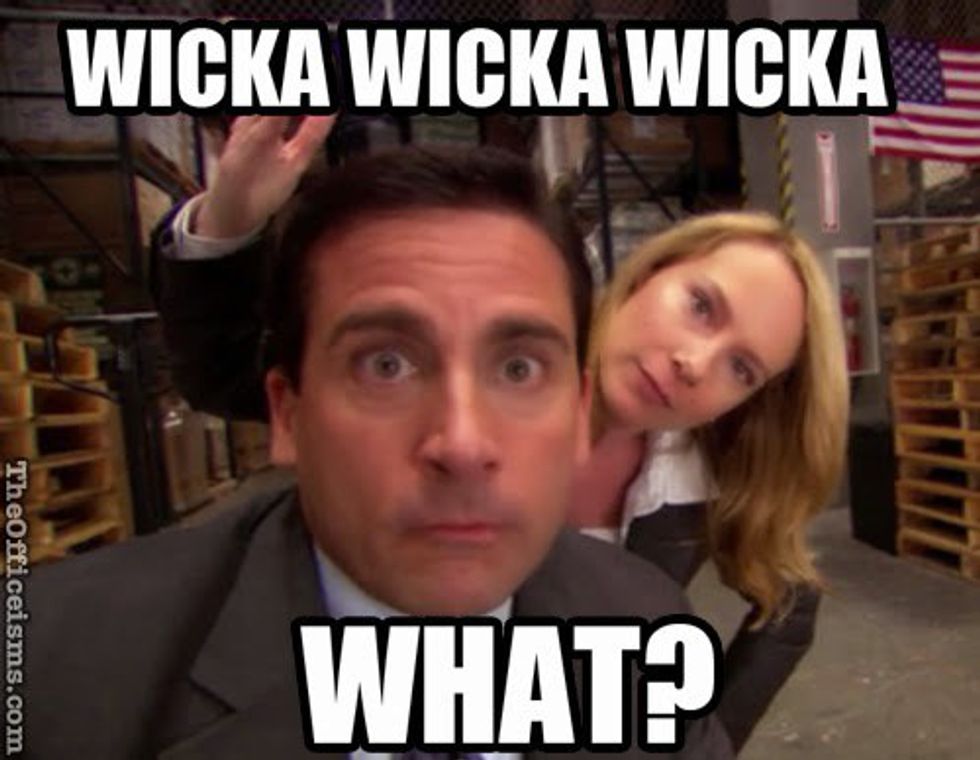 10. Procrastination
You hate yourself for procrastinating but it happens to the best of us. You write two sentences for one assignment and then you pat yourself on the back and take a two-hour break. Later that night when its 1 AM and your eyes are begging you to sleep you can't because you're up writing that essay that is due in 6 hours.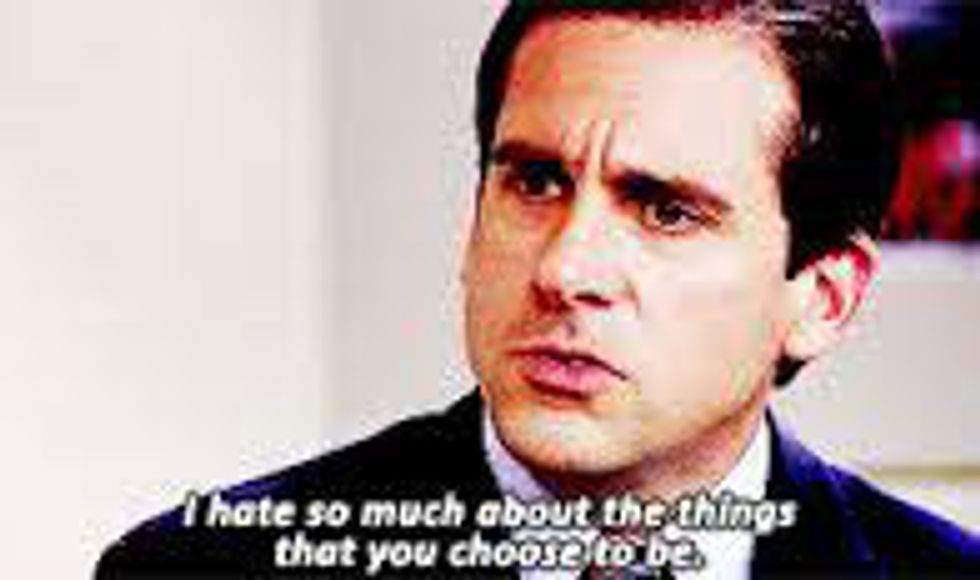 11. Passing in that Not-So-Great Essay
Alright, you've either worked all night or twenty minutes on this essay and part of you doesn't care at all anymore about this last dumb essay, but the other part of you secretly care. So you put on your best fake smile and pass in that crappy essay and hope the professor doesn't see through you and somehow likes it.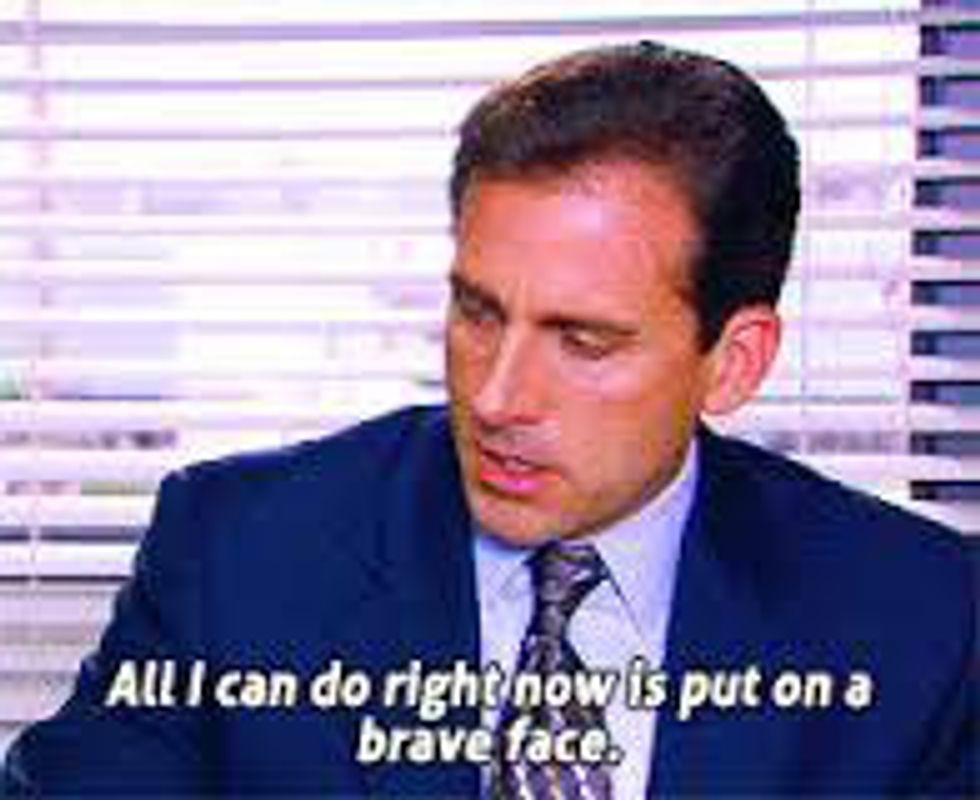 12. The Night Before your Final
Basically you know it's just all going downhill from here so just take a deep breath and go right on in. Kick that badboy's butt.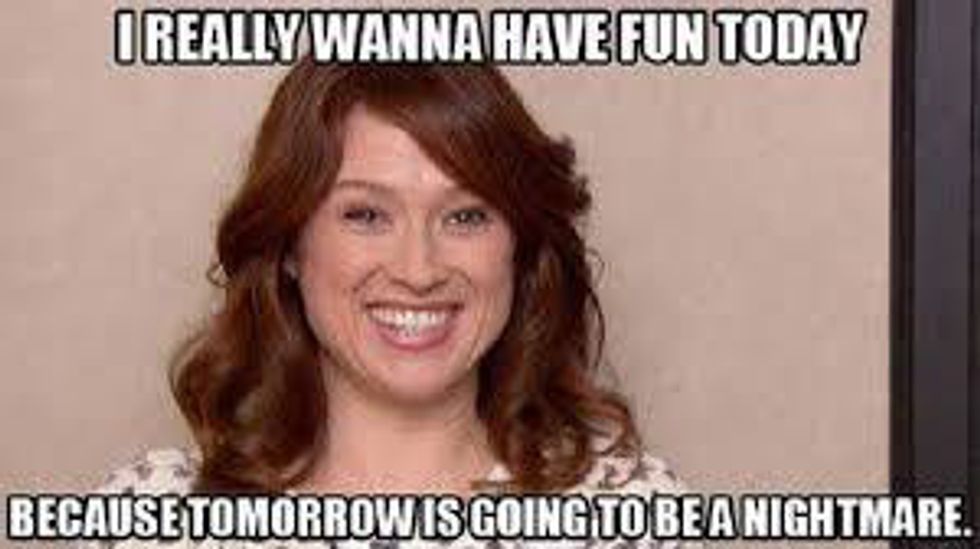 13. Bonus Points
Some teachers hand out bonus points like its candy. Others, however, you have to beg and make yourself seem like the best person on Earth. Basically, you just try to be an angel.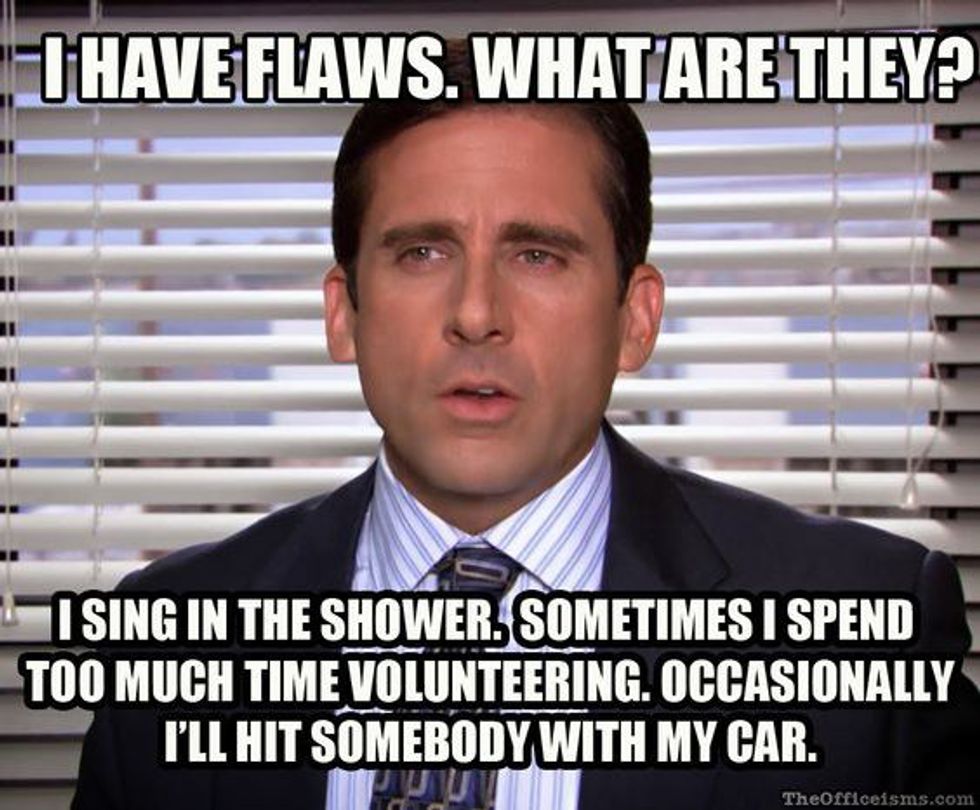 14. Late Assignments
When you ask your friends and classmates if anything is due the upcoming class and they all tell you no and you walk in and come to find out that either homework or a paper is due and you want to just curl up like an armadillo and roll out.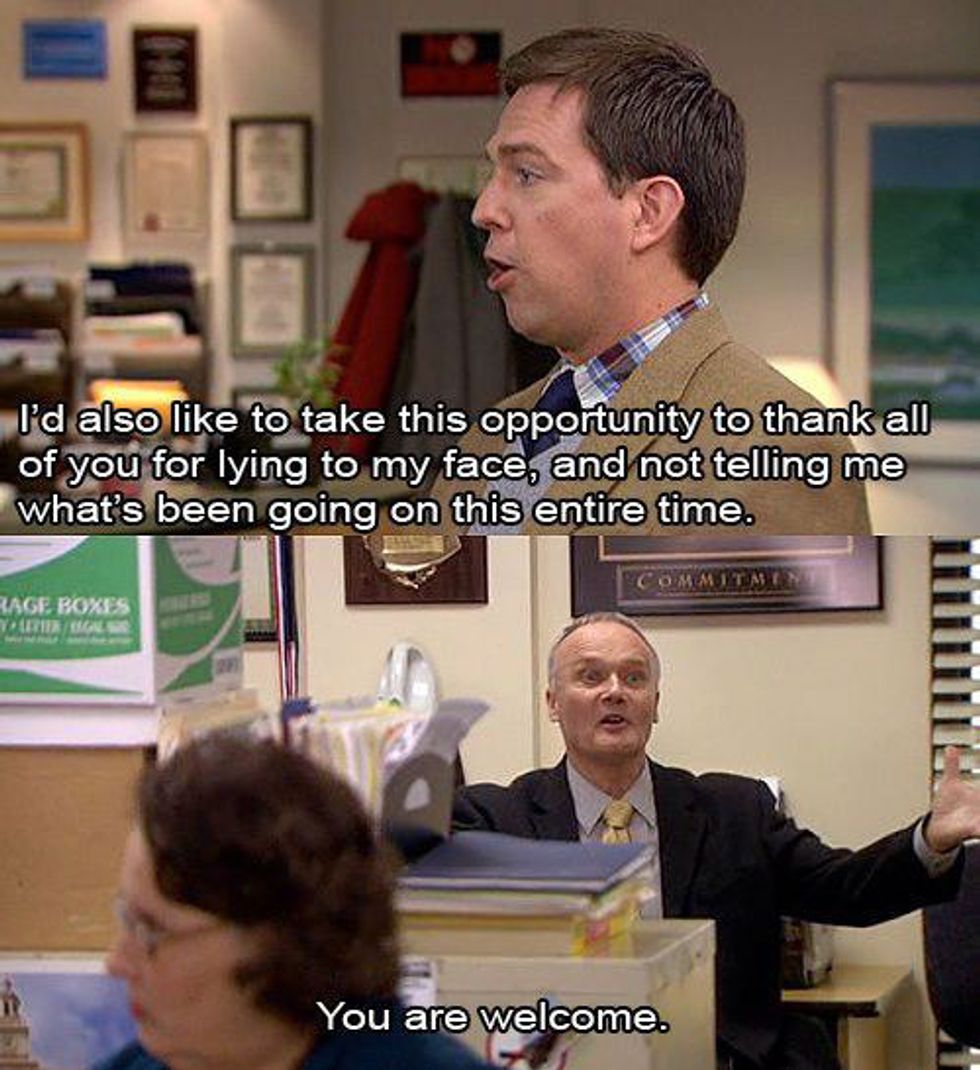 15. The Aftermath
After finals are done and you are finally home you sit back to reflect on the past semester. This is where you question your sanity and many, many past decisions.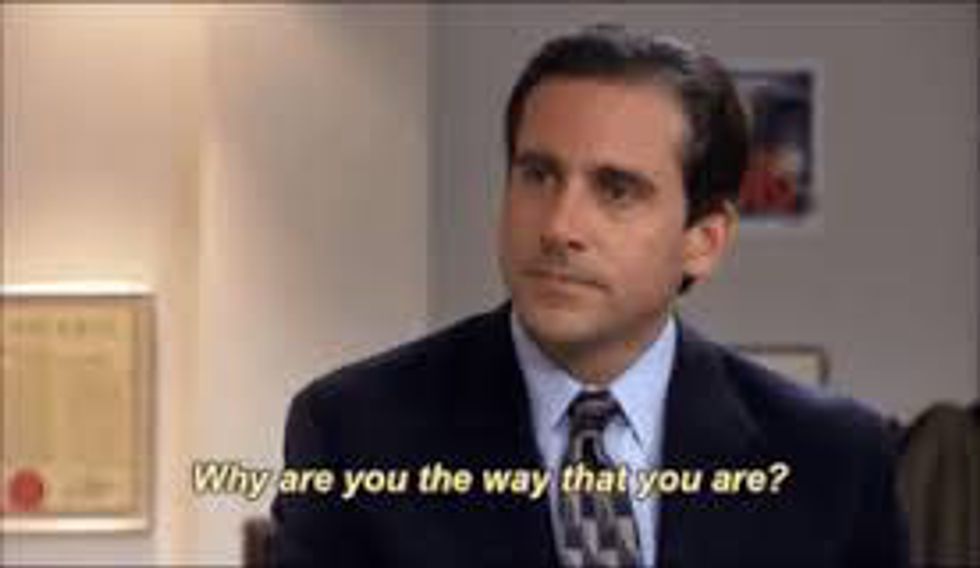 This was Finals Week as Told By The Office. I hope you all enjoyed and have a very happy holiday season! Good luck with finals you filthy animals!