2018 hasn't been the best year. Honestly, it's been filled with disappointment, heartache, and a lot of surprises. Although, one good thing to come out of this garbage year is the new music Ariana Grande blessed us with.
Her album titled "Sweetener" gave us hits such as,"Breathin", "No Tears Left To Cry", and "God Is A Woman!" Let's not forget she dedicated an entire song to Pete Davidson and a tribute to the victims of the attack during her concert in Manchester.
Ariana Grande is a strong woman who continues to exemplify the strength to look on the bright side on the darkest days. Ariana Grande hasn't had the best year either, but she's owning it. To everyone's surprise, she released "Thank U, Next" which was an absolute banger and even became a viral meme on Twitter.
For days I've been anticipating with the rest of the world when she would release her music video that was promoted to pay homage to classic movies like "Mean Girls","13 Going On 30", "Bring It On", and "Legally Blonde."
I can confidently say the "Thank U, Next" video was everything I hoped for and more.
1. A Homage To Some Classics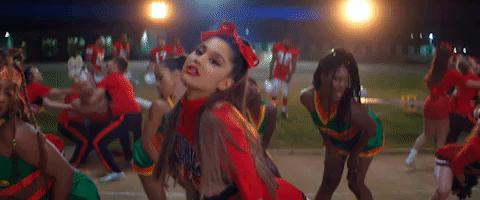 I refuse to acknowledge anyone who slanders any of the movies Ariana portrays in her music video. They're classics and you cannot fight facts. Every scene was perfectly executed and detailed. Can we talk about the 'bend and snap' reference from "Legally Blonde?" Or Torrence's room from "Bring It On?"
2.  A "Victorious" Reunion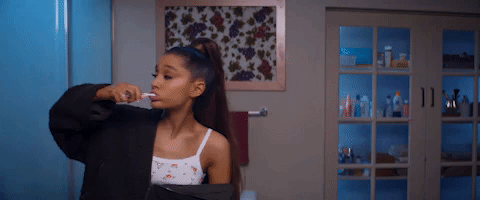 If you didn't grow up watching "Victorious," a show Ariana Grande starred in, during what could be debate as Nickelodeon's peak era, I feel sorry for you. Doesn't everyone want a reunion of a nostalgic show they once loved? Elizabeth (Jade), killed it as Cady Heron; Daniella (Trina) was the sassiest cheerleader; And Matt (Robbie) who portrayed Cliff, Torrence's love interest uncannily. Although it wasn't the full cast, it still provided old fans with the nostalgic feeling.
3. Several Cameos From the Original Movie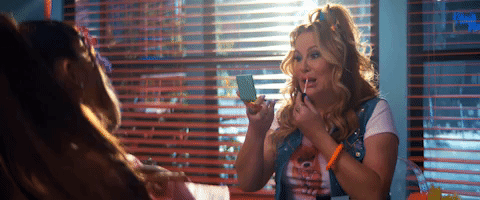 Ariana Grande's production team deserves all the props for not only providing us with an amazing music video but for enhancing it with cast members from the original movie. I can't believe I watched Aaron Samuels, played by Jonathan Bennet, tell us Ariana Grande thinks his hair looks sexy pushed back. An Iconic line! They also gave us Steffanie Drummond whose famous line in "Mean Girls" was "one time, she punched me in the face... it was awesome." But most importantly, thank you for blessing us with Jennifer Coolidge's presence again.
4. Hidden Messages Throughout The Movie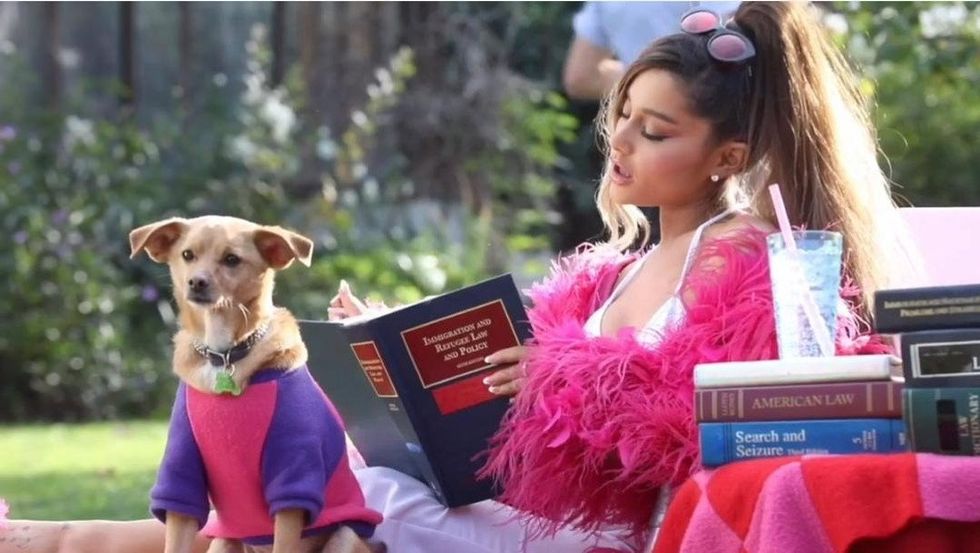 Throughout her music video, there are several hidden messages. Some are addressing the rumors about her but my favorite tidbit is the book she's reading during her tribute to Legally Blonde. It's titled "Immigration and Refugee Law and Policy." Why is this important? It's because we need to acknowledge the horrific things that are happening in today's society that shouldn't be. We need to address these issues and treat individuals with respectable manners. It's so subtle, yet so powerful.
5. "I'm So F***** Grateful For My Ex"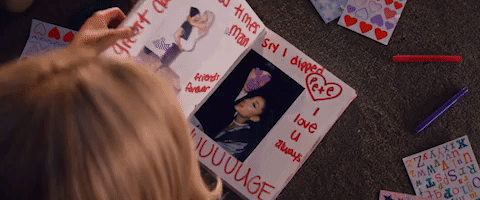 Things Ariana Grande did during her music video: THAT. It wasn't enough that she shouted our her exes in a number one song, but now they're engraved in the Burn Book forever. In case you missed it, she wrote that Big Sean was "so cute, so sweet, and could still get it"; Ricky was mentioned as a "great dancer, good times man, and friends forever"; Of course she apologized to Pete Davidson and wrote she'll always love. (All while mentioning he's "HUUUUUGE")
6. Guest Appearances Galore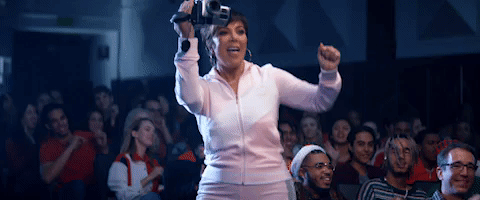 "Thank U, Next" really gave us everything and more. They gave us Colleen Ballinger, who ironically is Miranda Sings, and Gabi DeMartino, who is notoriously known for looking like Ariana Grande. We also get to see Troye Sivan himself addressing a rumor about Ariana Grande, but the top moment was Kris Jenner appearing as Regina George's mom. Honestly, no other woman could've been picked to play this part. (Other than Amy Poehler herself.)
7. Best Pals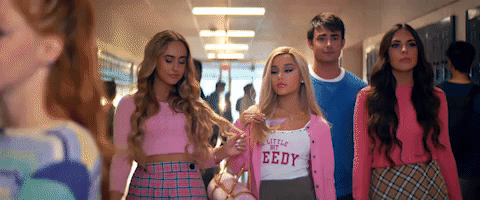 Two other individuals who appeared alongside Ariana Grande frequently throughout her music video were Alex Luria, who portrays Karen Smith, and Courtney Chipolone, who portrays Gretchen Wieners. The talks about spending more time with friends and self-love and the fact that she included her day one gal pals makes the entire thing a whole lot sweeter.
If Ariana Grande doesn't win a "Best Music Video" award at the VMAs, I'll know the entire system is rigged.