Each year, new fashion trends emerge and become popular amongst society. Since Spring has just arrived, I have cracked down on the 12 most relevant fashion trends for this season.
Read up on these latest trends and see which fashion staples you want to incorporate into your wardrobe.
1. 90s inspired pieces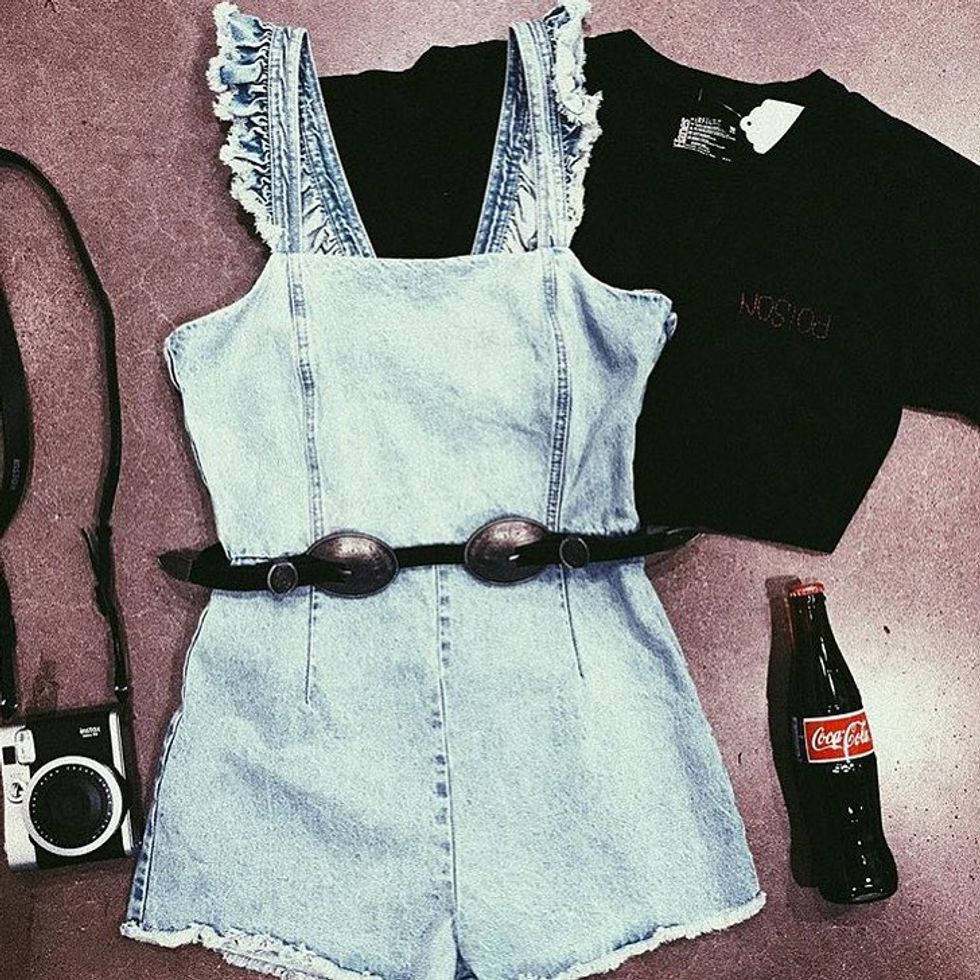 From boyfriend jeans to slip dresses, the '90s are making a comeback in fashion! My personal favorites from this decade are suspender skirts, crushed velvet shirts, and combat boots. Be sure to check out stores such as Garage Clothing, Modcloth, and Urban Outfitters.
2. Gingham patterns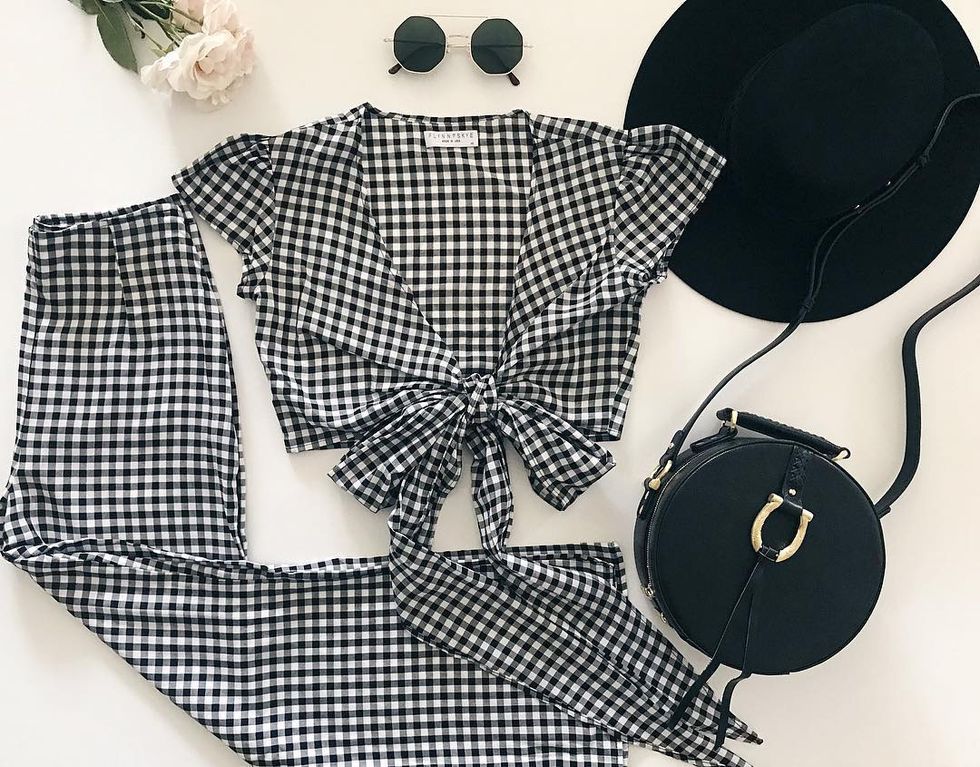 Another throwback fashion statement…gingham patterns are probably the biggest trend for the summer. From the traditional black and white coloring to the pink and white coloring, this pattern can be easily incorporated into your lifestyle. Some shops to definitely look through for this trend would be Express and Hello Molly.
3. Off the shoulder tops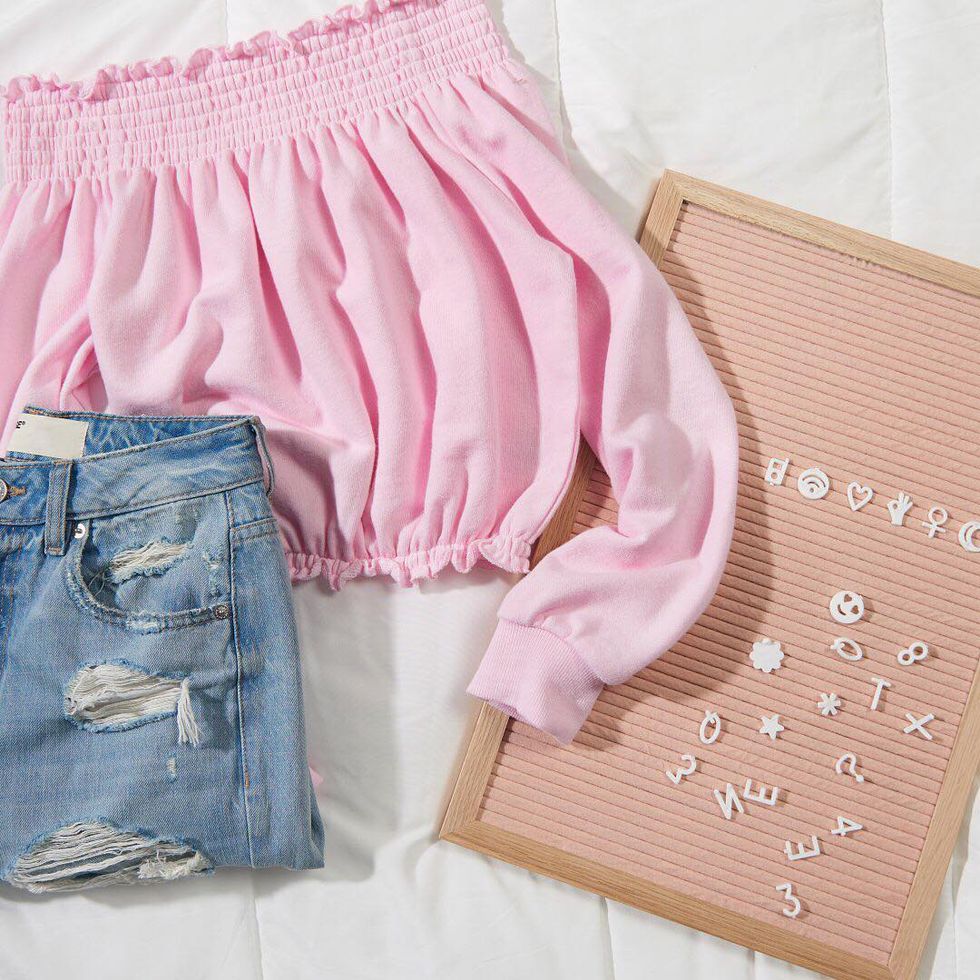 Off the shoulder tops are really awesome because there are so many different styles of them sold both online and in stores. Some of the trending colored and styled tops for this season include: pastel bell sleeved off the shoulder tops, millennium pink off the shoulder tops, and cropped lace off the shoulder tops. If you are looking for a great variety of these types of shirts go to your local American Eagle and Windsor for great styles and even greater deals!
4. Button down dress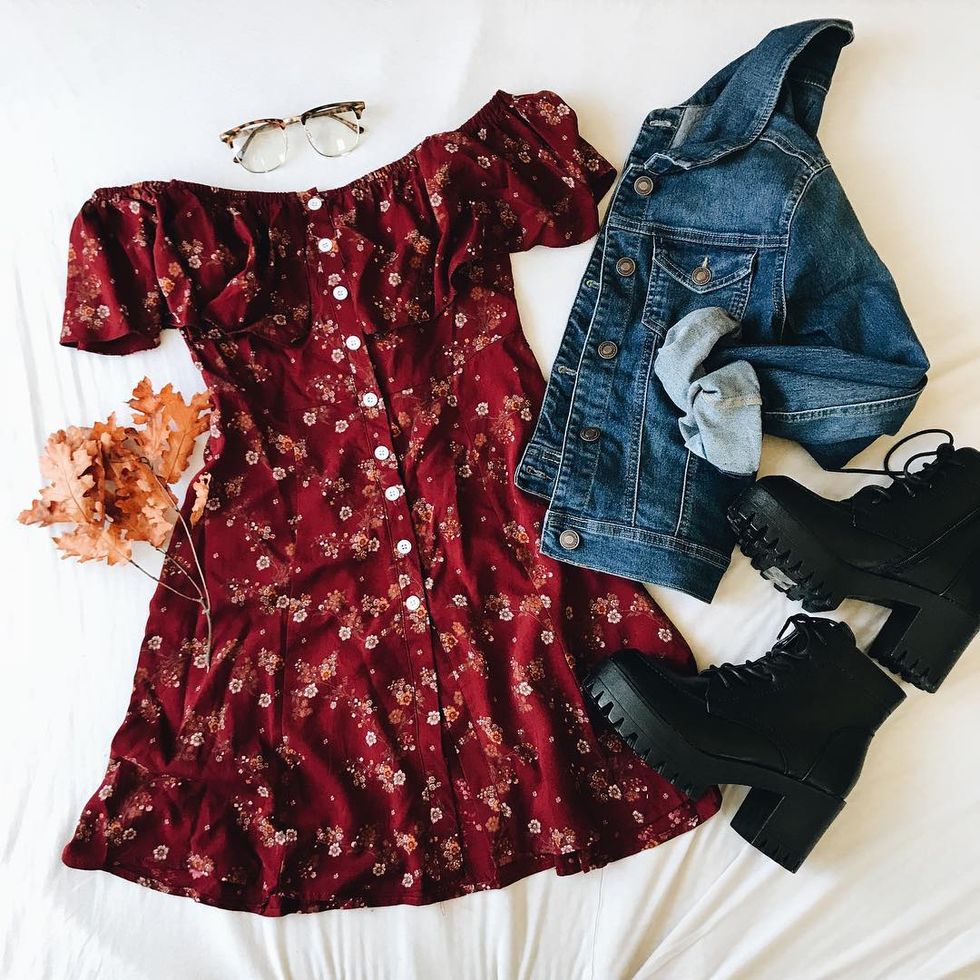 As someone who enjoys all things button down, I am excited that this trend has emerged. From looking at the stores this month, I have noticed a lot of button down dresses are either gingham printed, pastel-colored or yellow-colored. Personally, I own two of these types of dresses and hope that my next one is a cute fit and flare half-buttoned dress. For a broad selection of these types of dresses go visit Missguided online and even Nordstrom for your next dress.
5. Soft shorts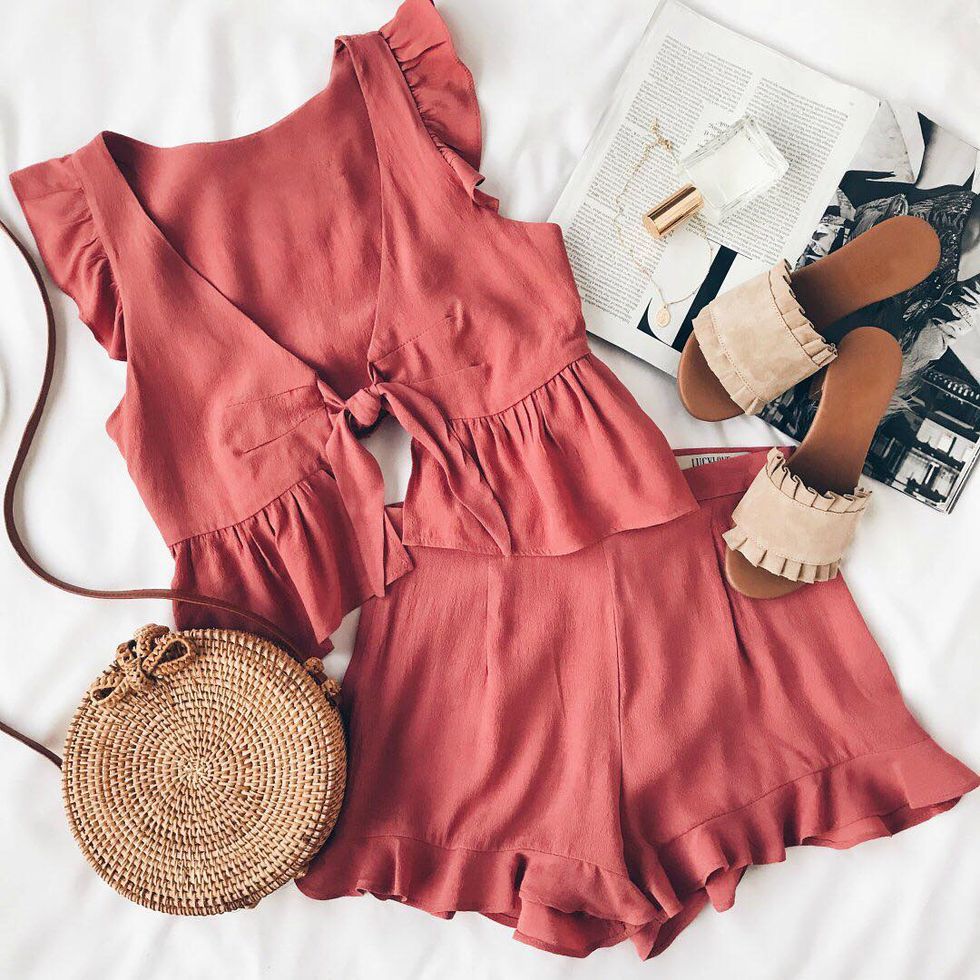 Soft shorts are basically my best friend in the summer, that is when I get sick of my sticky denim shorts. Some of the different types of soft shorts include pompom trimmed shorts, tasseled trimmed shorts, floral shorts, striped shorts, and more. Since these shorts are rather beachy and breezy, I suggest checking stores like Hollister and Tillys for your perfect pair.
6. Satin bowed sneakers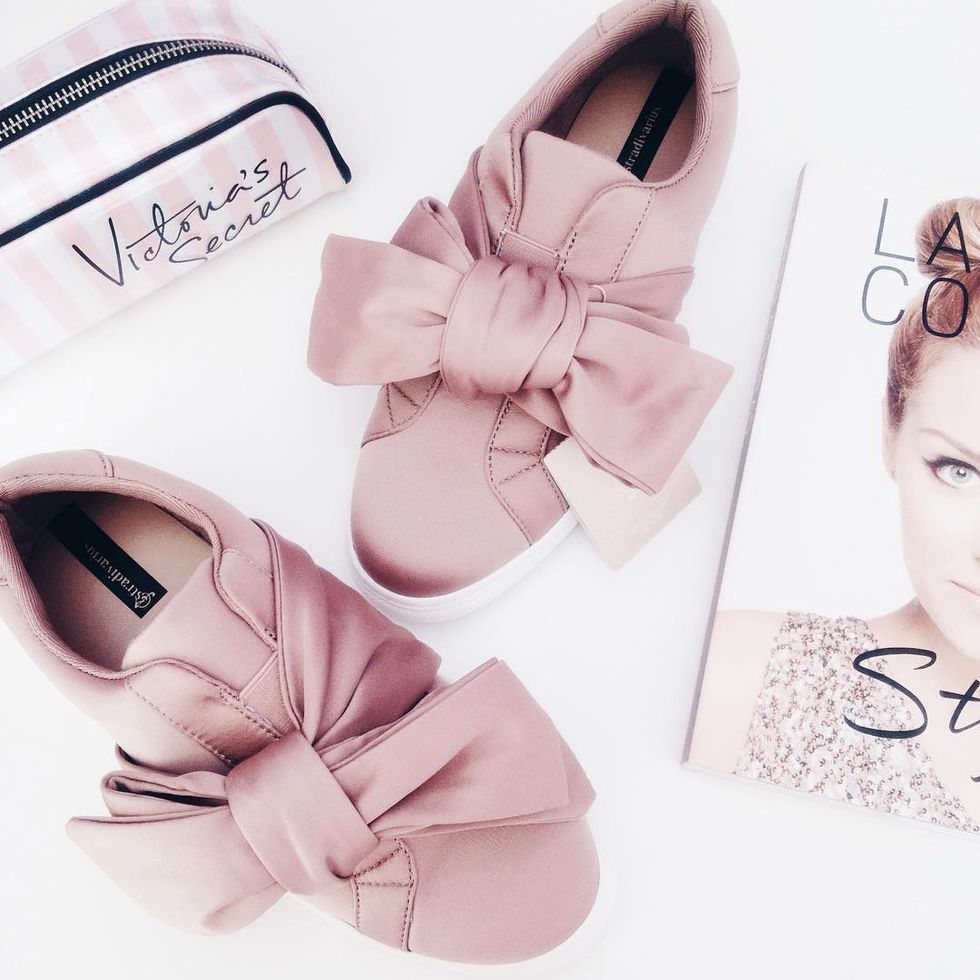 Since Puma released their new line when they partnered with Rhianna, bow-tied sneakers have been continuously trending. From hunter green colored sneakers to silvery pink sneakers, these shoes can compliment almost every outfit. To get your own pair check out both Puma and Asos for the perfect satin bowed sneaker.
7. Crochet swimsuits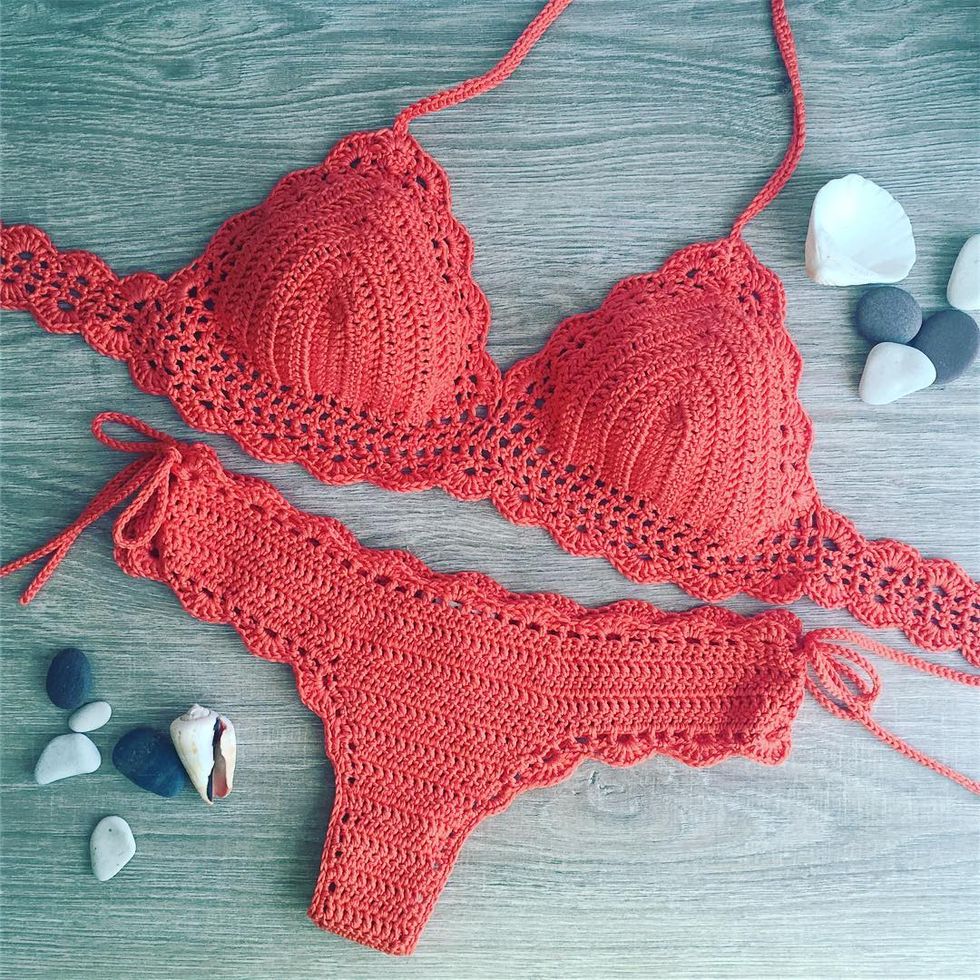 From high neck styled, bandeau styled, and triangle styled swimsuits, crochet can be found on all types of swimsuits. What I love most about this trend are the DIY type suits I see regularly online that are absolutely beautiful. If you are so inclined to make your own, check out some YouTube tutorials. However, if you are not the best at crocheting I recommend looking in Zaful, Billabong, and Aerie for a great buy.
8. Summery mini backpacks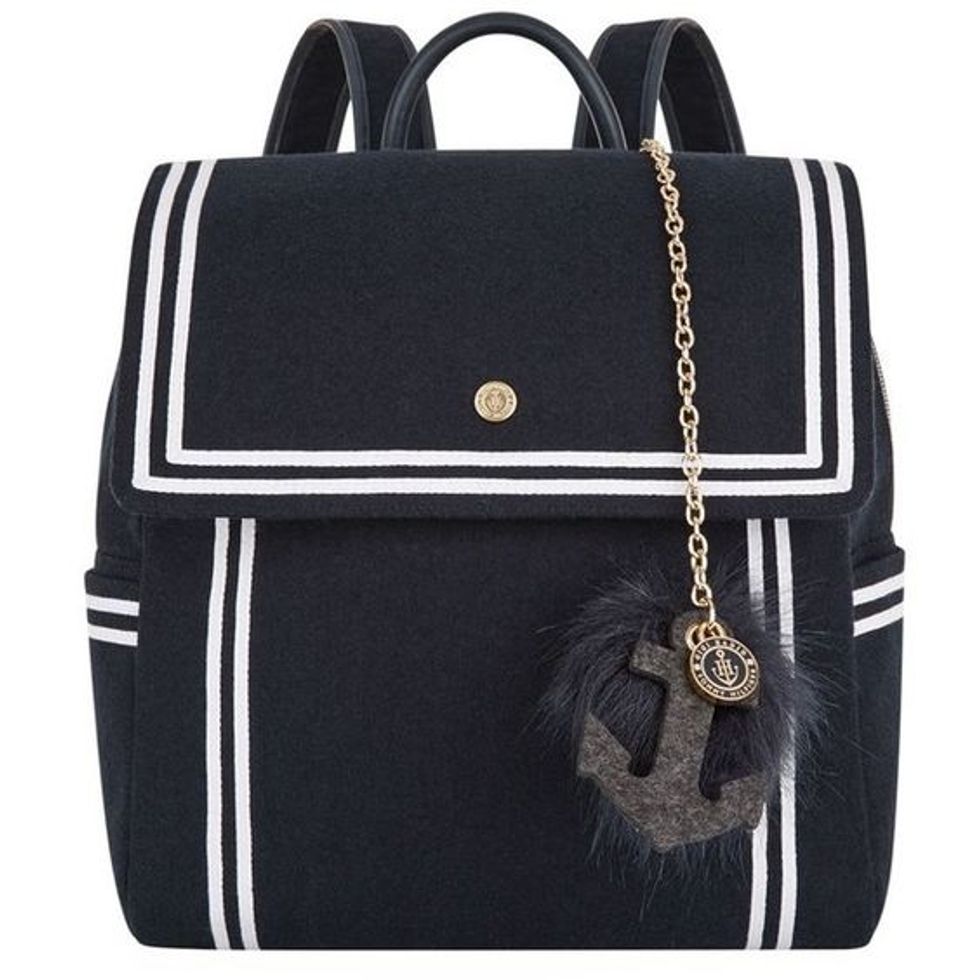 For the past two summers, I practically lived out of my Michael Kors mini backpack and I intend to do the same with my new Aldo nude backpack. Mini backpacks are actually really stylish and easy to grab on the go. This summer specifically there are so many new styles of these backpacks that are furry, sparkly, and even velvet which makes the bags impossible to resist. Three of my favorite places to hunt down a mini backpack are Michael Kors, Macy's, and Dolls Kill, which include a large variety of styles.
9. Oversized button downs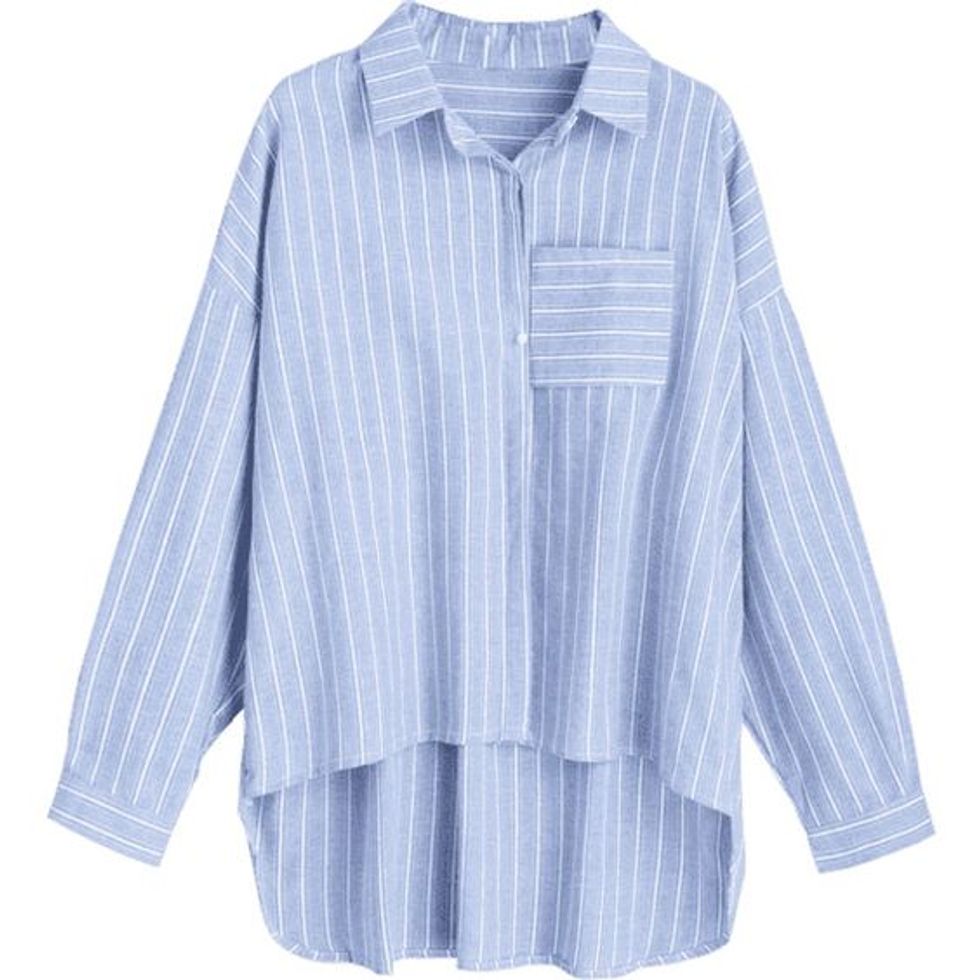 From Kylie Jenner to Gigi Hadid, stars have brought the oversized dress shirt back on the map. Personally, I like a more casual oversized button down, but an actual oversized dress shirt could do the trick as well. Be sure to visit stores and sites like H&M and Revolve for some great options.
10. Self-tying clothing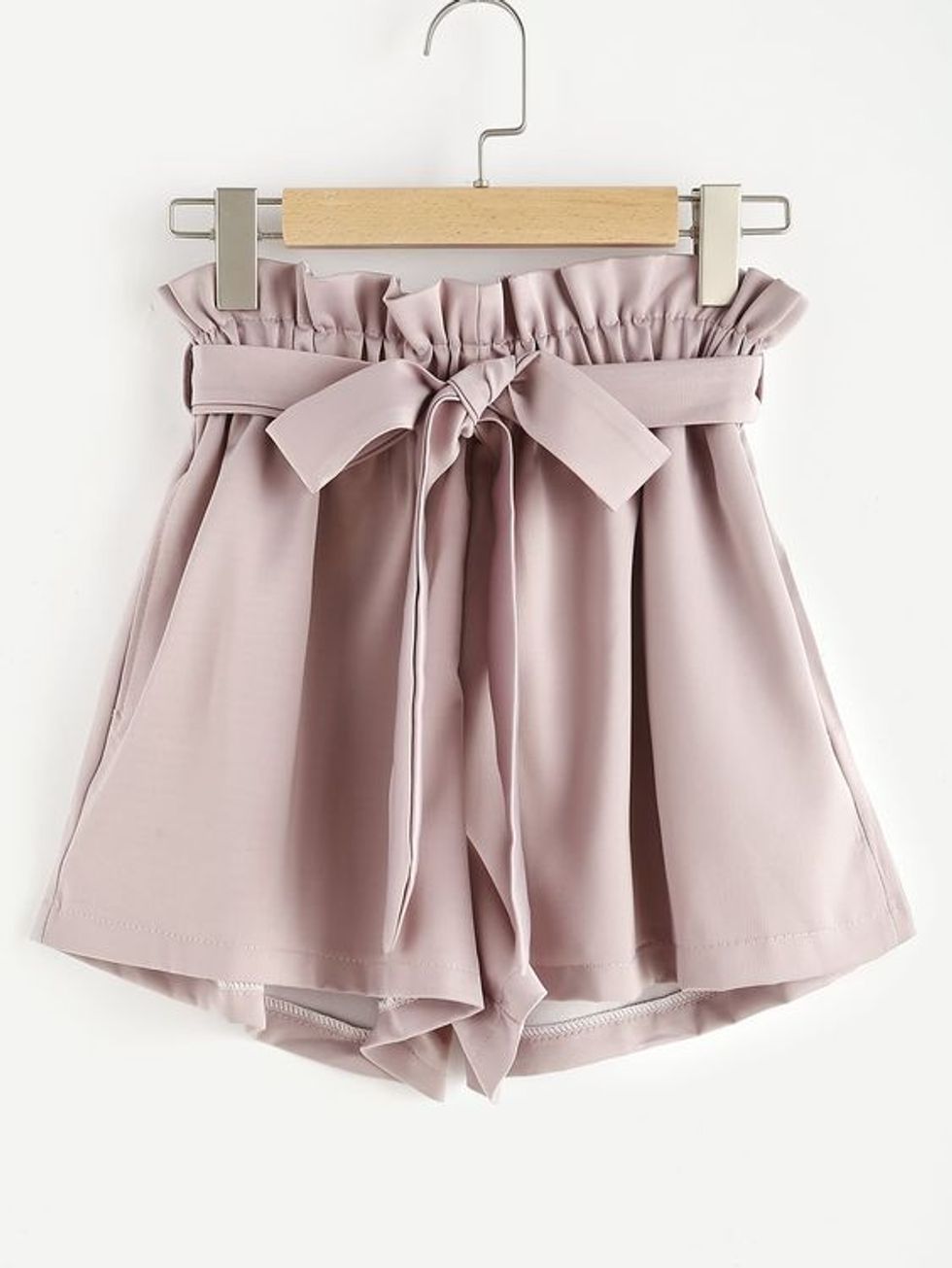 Self-tying clothing and even self-tying shoes can be found in perhaps every women's fashion store this season. From bow tied shorts to lace up bodysuits, this trend doesn't show a sign of stopping. After scouring the internet for these types of clothing, I would recommend Boohoo USA and Shein to shop at to get the best deals on this specific trend.
11. Tropical print dresses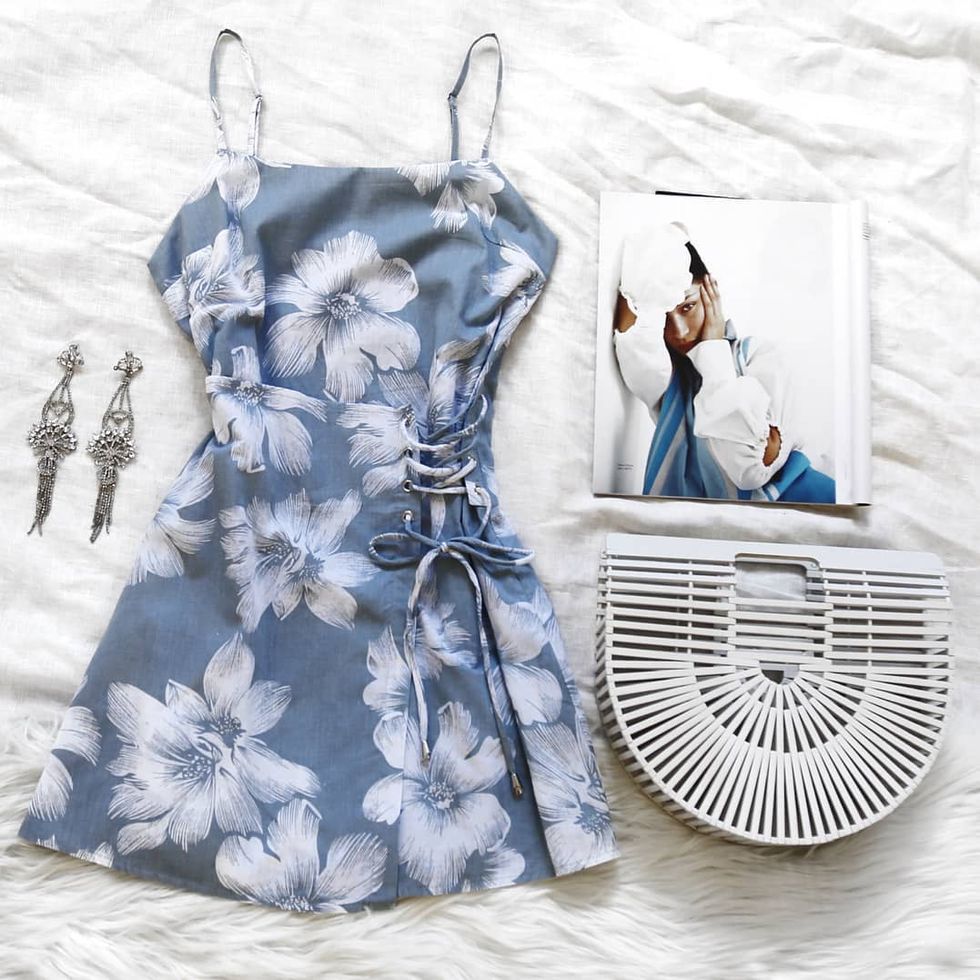 Print dresses have been around for centuries. However, subtle tropical prints have been trending these past few years now. Fortunately, these dresses can be dressed up or down and can be found in practically every silhouette and length. Some of my personal favorite places to get dresses likes these are Forever 21 and Pacsun.
12. Strappy ribbon heels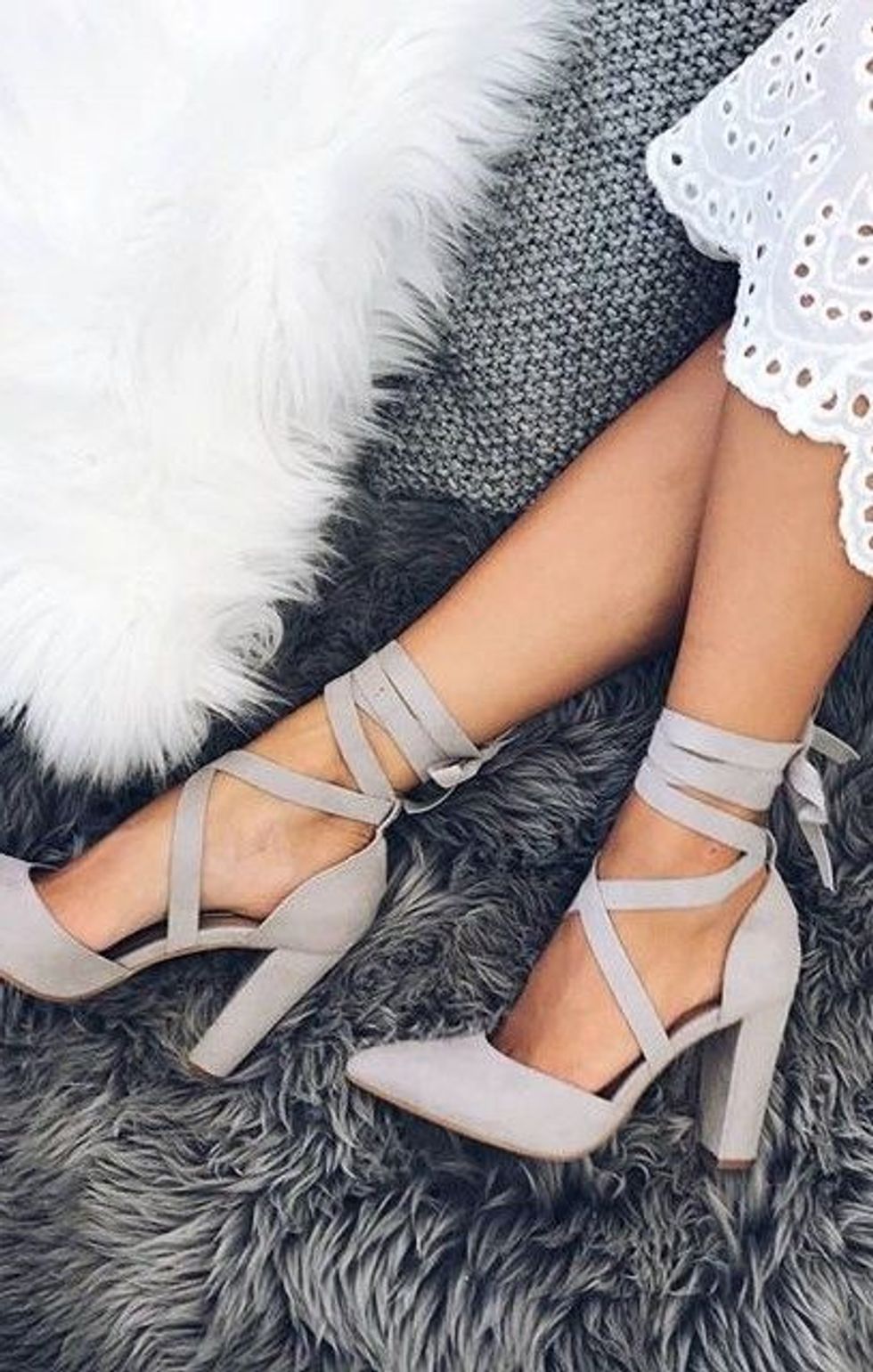 A refreshing update to the well-known strappy heel, the strappy heels laced up with satin ribbons are very in right now. From neutral colors for a business setting, to bolder hues for the weekends, this shoe can fit into your lifestyle perfectly. Make sure to check out stores like Lulu's and Aldo for a great pair!