I am very appreciative that my family was given to me, we fight together, we cry together, we bond together and make memories together.
I am loving the Florida sunshine, the constant adventures to different cities surrounding the area, the beaches, my friends I made and getting to know my father's side of the family better. If I could move every single person in my family to Florida with me, I would do so in a heartbeat, but realistically, that is not going to happen.
It was so easy to move away from Pennsylvania, but nobody told you that the further away you are from home, you will miss them more. I was so determined that moving away was going to be a great decision, and that flights will be cheap, and I could get through the 18 hour car ride with no problems.
But those are all lies as well... flights are not cheap and long car rides drive me insane.
Everyone in life will venture out on their own eventually, whether it be a new house, college, new cities and in my case, 1,200 miles away from home. A part of life is growing up and being independent, but I never realized how simple it is to want to go back for a day just to see your family.
Granted, I went back home for visits since I moved, but it is always weird to me when I go back. New freeways are being paved, new road constructions, new houses being built, new businesses being made, old businesses closing down and the local news you haven't heard.
It really confuses me about where I want to live because I miss my family a ton, but when I go back I'm OK with seeing them and then getting right back out of my hometown.
I spent the last 18 years with this family, and it's crazy hard to miss out on birthday celebrations, life events and milestones because coming home isn't that easy. Everyone used to be within a five mile radius, and each household always welcomed me in.
Holidays were hard not being spent at home. I grew up my whole life celebrating holidays and being surrounded by everyone, and now it's minimal.
Sometimes, I just want to call it quits on Florida and just come back home to be surrounded by my family. But something in my heart knows that the town itself won't do me any good... even if I'm surrounded by family.
When I picture my life, I seriously do picture it living in the country on a ranch, and I know I won't have that back home. But, it is also disappointing that my cousins and siblings will have kids eventually, and my kids will be the long lost cousins.
It is hard being young and trying to decide where you see yourself fit in and in which state. Ultimately, I don't know. I know there's ways to communicate like FaceTime, texts, calls, Facebook and other social media, but it never beats a face to face conversation.
My family and I never grew up to be the richest, but we were happy. We simply faced the worst together, and somehow, we never let our family values go. We fought the hardest battles, we cried many tears, we had so many laughs, we made tons of memories, but we all faced life together as a whole
Family beats everything in life, and no money will ever be rich enough to tear us apart. We are a family as a whole for the long run.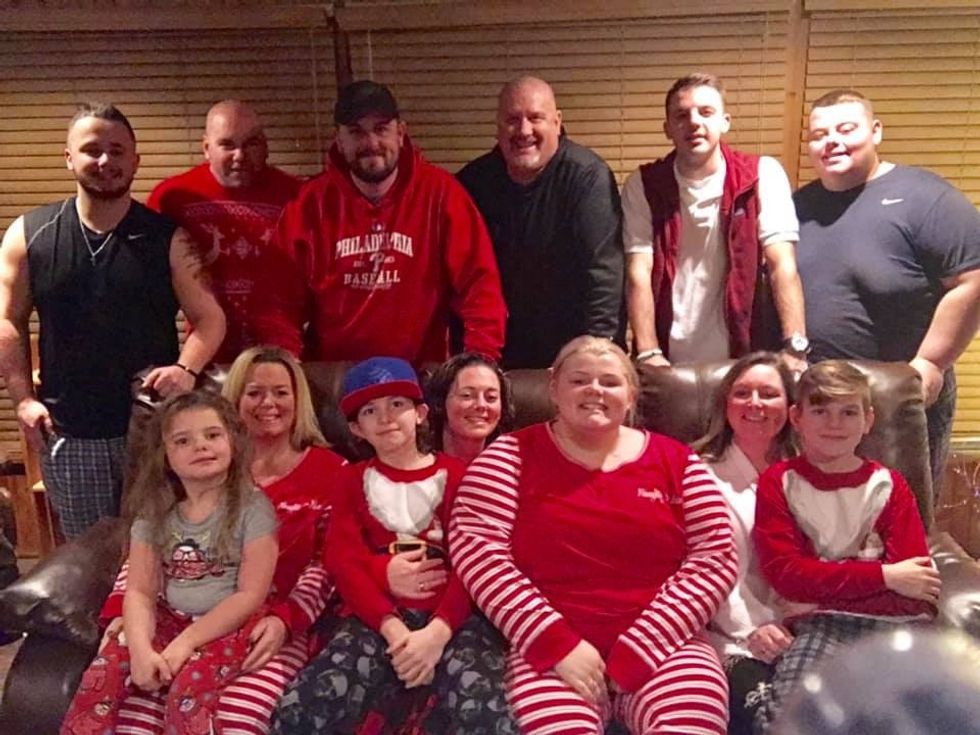 Olivia White