I've tackled the necessities of summer and winter wardrobes, but fall is simply the best when it comes to fashion.
1. Shirt dress.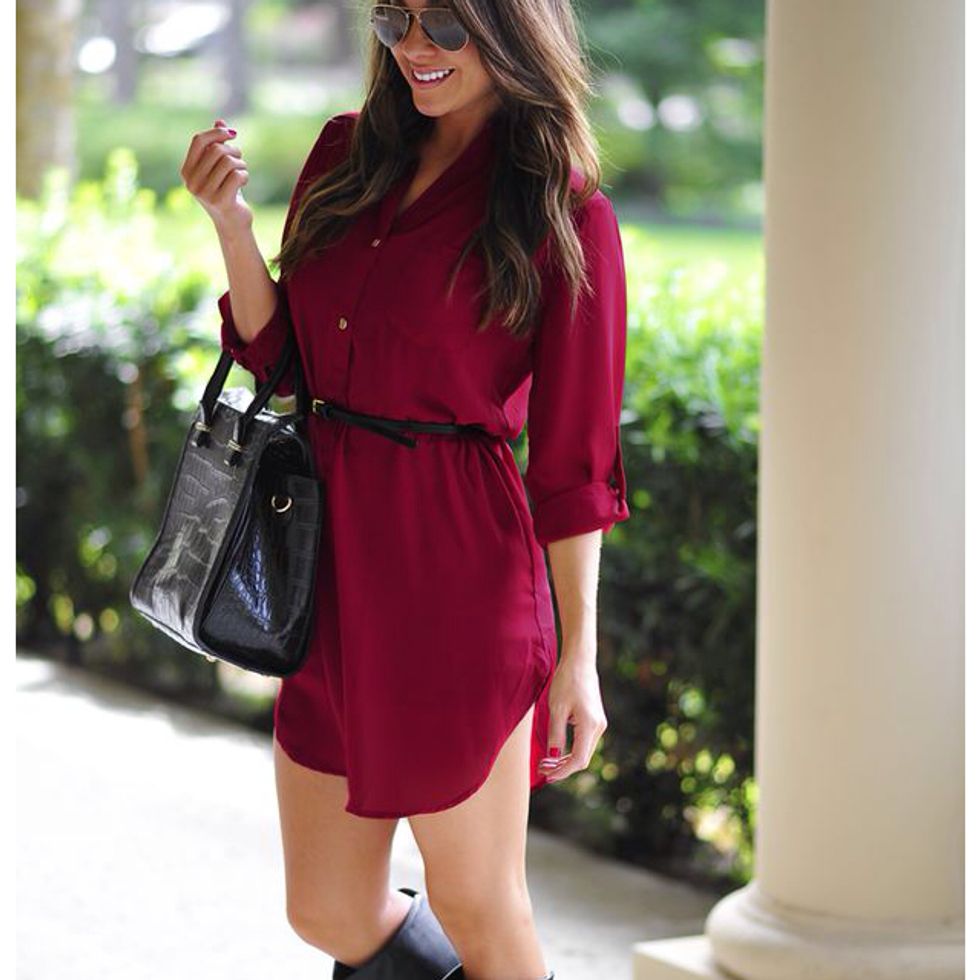 Whether you prefer a T-shirt dress, a button-up on the fancier side, or a cozy long sleeve dress, shirt dresses are the best for fall because they are adaptable to the cool-in-the-mornings, warm-in-the-afternoons New England weather. Pair with tall boots, with or without leggings, and add a fun scarf to pull the look together, or a belt for a more professional vibe. Shop Target's collection of shirt dresses.
2. Cozy cardigans.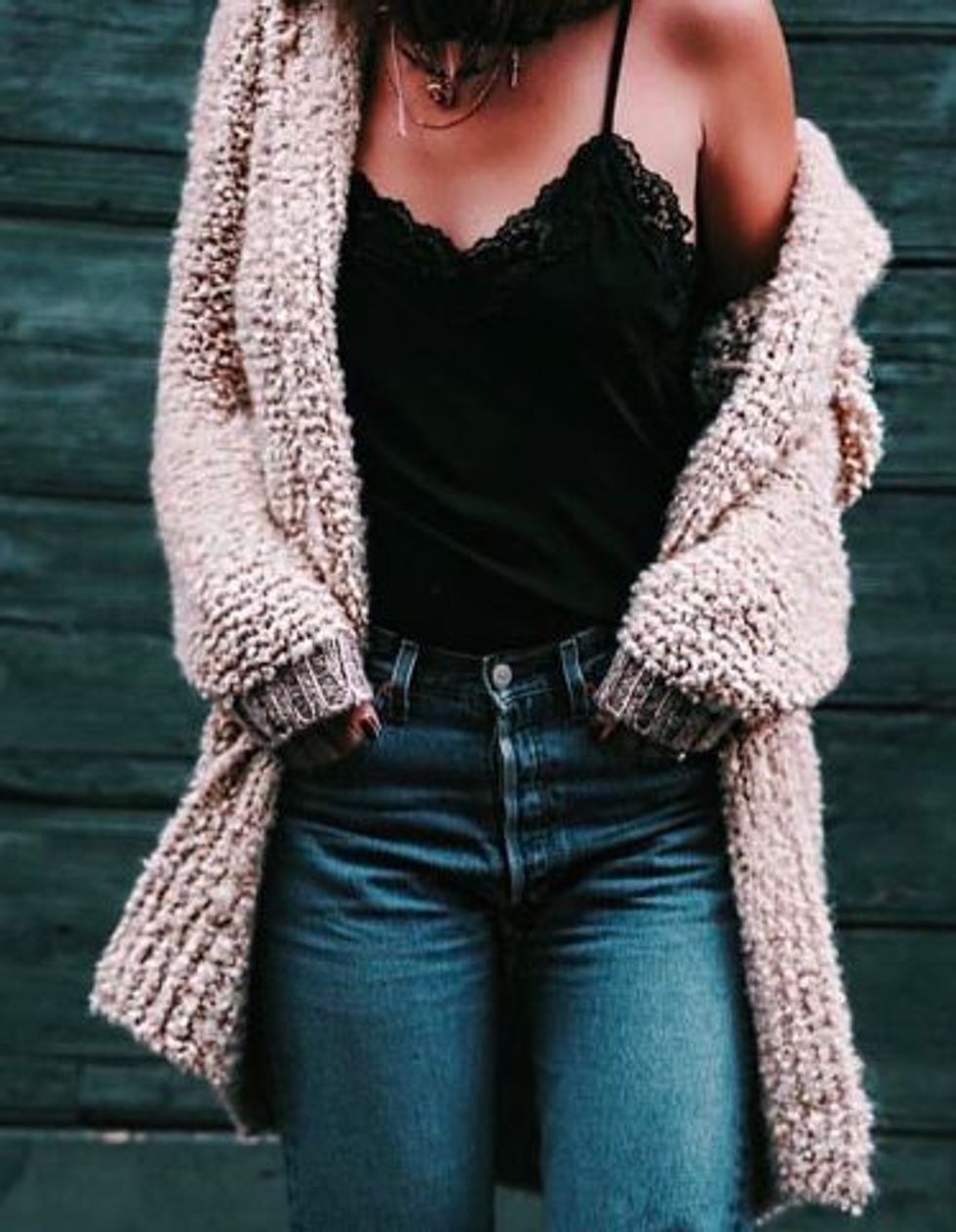 Can you even consider your wardrobe fall-ready if it lacks at least one super cozy cardigan sweater? I think not. Whether you prefer heavy, cable knit sweaters to keep you warm, or lighter, fashion sweaters to leave unbuttoned (if I button it, no one can see my cute outfit!), they are perfect to throw on on your way out the door. I buy all my favorite sweaters from Charlotte Russe.
3. Black leggings.

Leggings go with everything, especially in fall. Toss on a pair of leggings, and an oversized sweater, flannel, or long sleeve blouse, and you're good to go! They are comfortable, versatile, and SO easy. I stock up at Old Navy and Forever 21.
4. Flannels.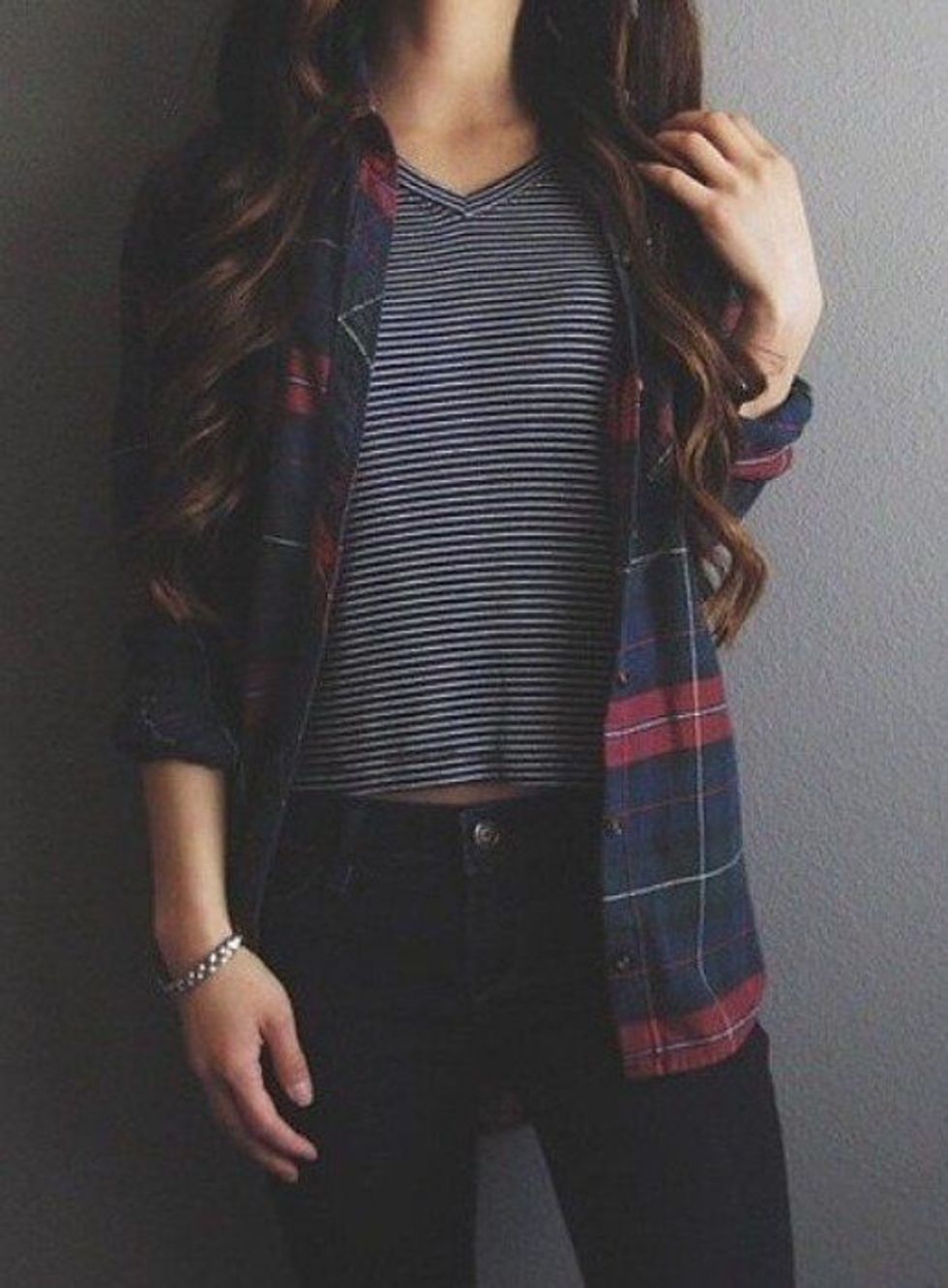 Is it even fall if you're not wearing a flannel at least once a week? You can find cute flannels to wear in both the men's and women's sections of stores like American Eagle.
5. Combat boots.

Combat boots by American Rag are my go-to shoe from October to the first snowfall. They are comfortable, cute, and oh-so-fall.
6. Knee-high boots.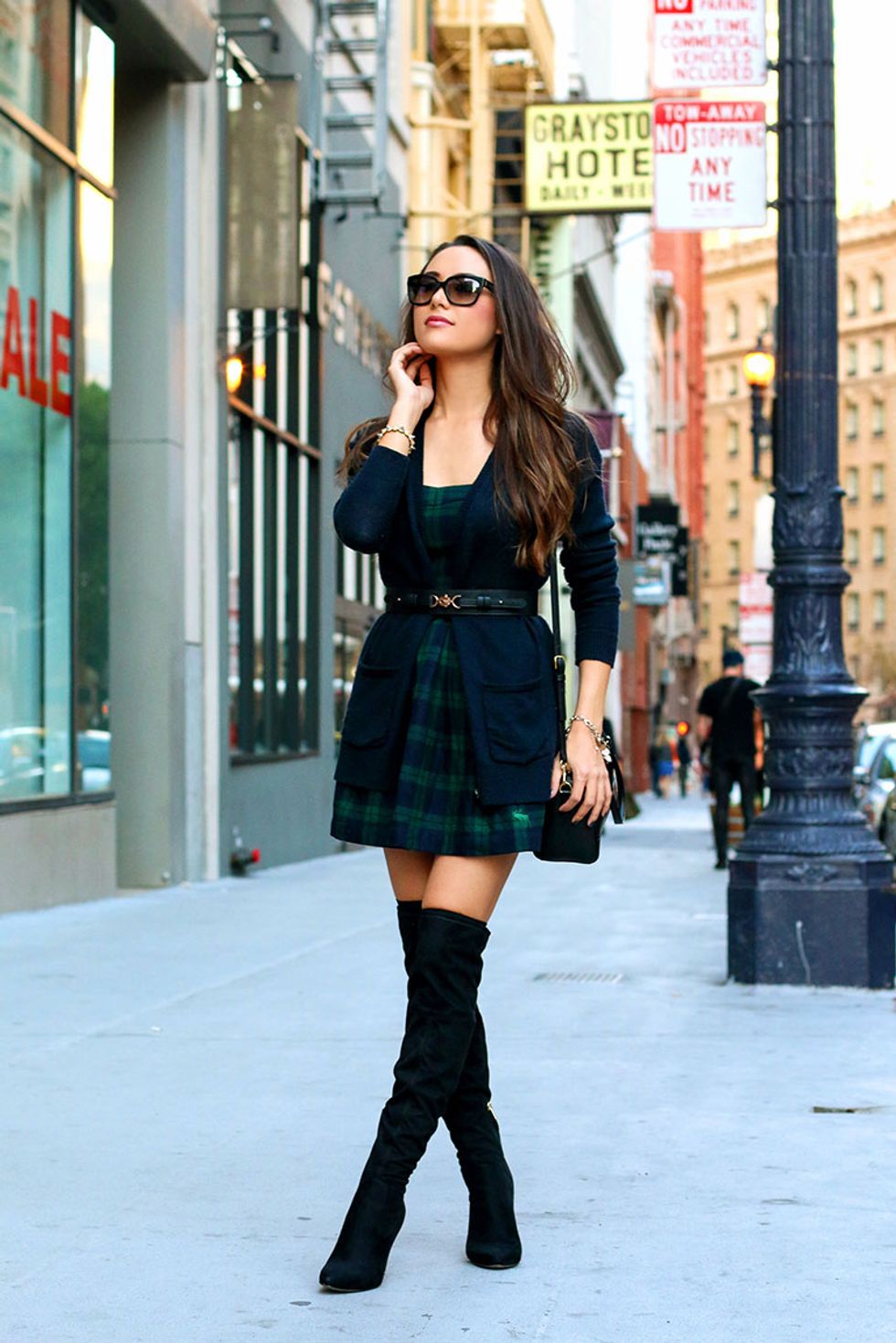 Fall is all about the shoes, OK? Invest in a pair of knee-high, or at least tall up the leg, boots. They are a sexy addition to any classic fall outfit, and will definitely turn heads. Shop Designer Shoe Warehouse (DSW) or Nordstrom / Nordstrom Rack.
7. Suede skirt.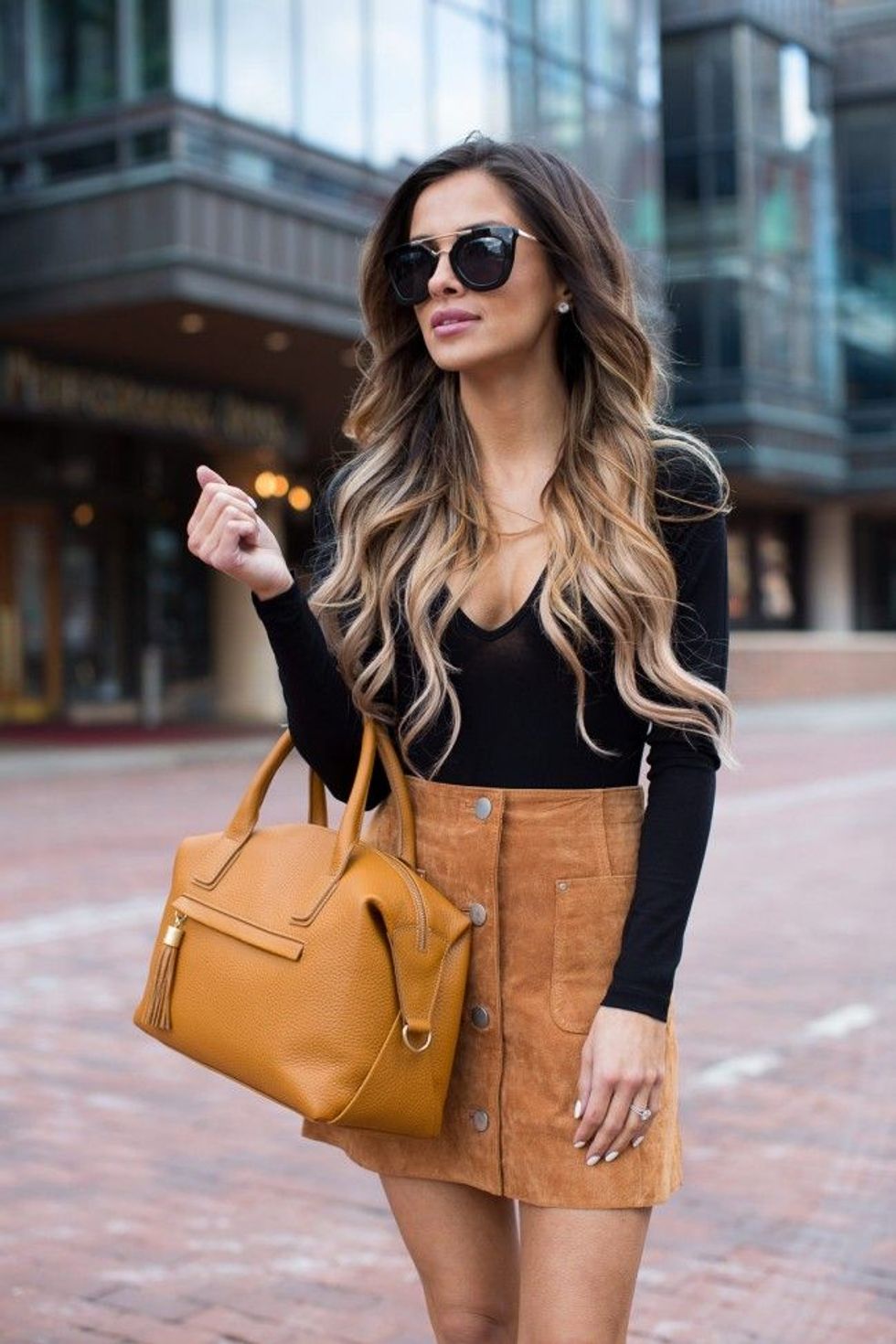 I love button up suede skirts, especially when paired with tall boots. Find all the cutest skirts at Urban Outfitters or Forever 21.
8. Jean jacket.
I am a firm believer in the jean jacket. They've been around for centuries, and if you can pull it off, go for it, girl! Just don't do so with blue denim jeans at the same time, please. Shop Rue21 or The Gap.
9. Sleeveless vest.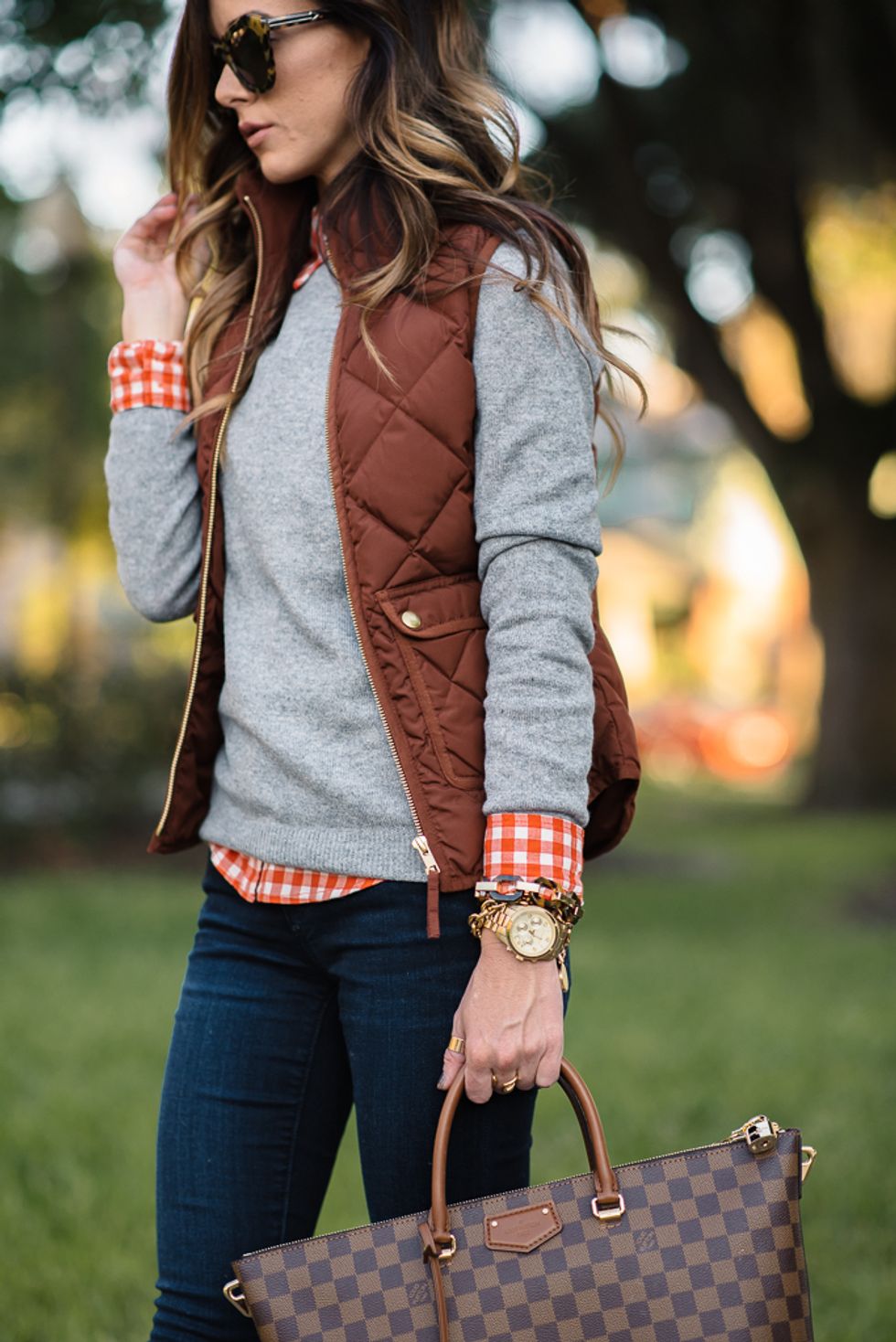 Hear me out on this one. I understand that vests are pointless and very preppy. But I adore them for fall fashion because they'll pull pretty much any outfit together. Don't knock it until you try it. Shop Kohl's or Target.
10. Scarves.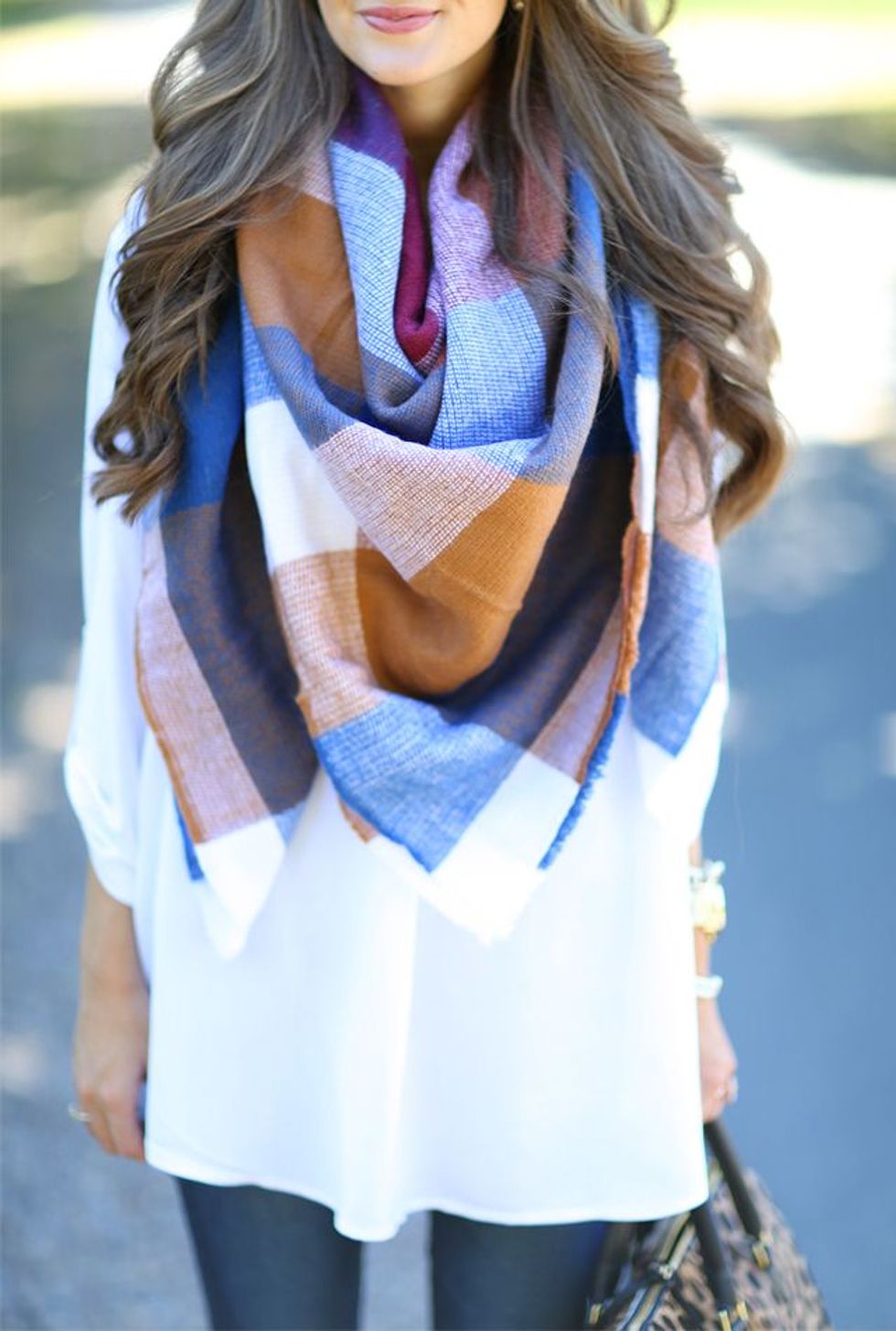 But you all knew this one already. My philosophy with scarves is the uglier it looks off, the cuter you can make it look on. Scarf wisely! Shop Target or Express.