Fall is coming... It is September 17. The 21st is right around the corner. In order to take full advantage of the impending Autumn solstice, here are some of my best tips to take advantage of spooky szn 2019.
Embrace the pumpkin spice.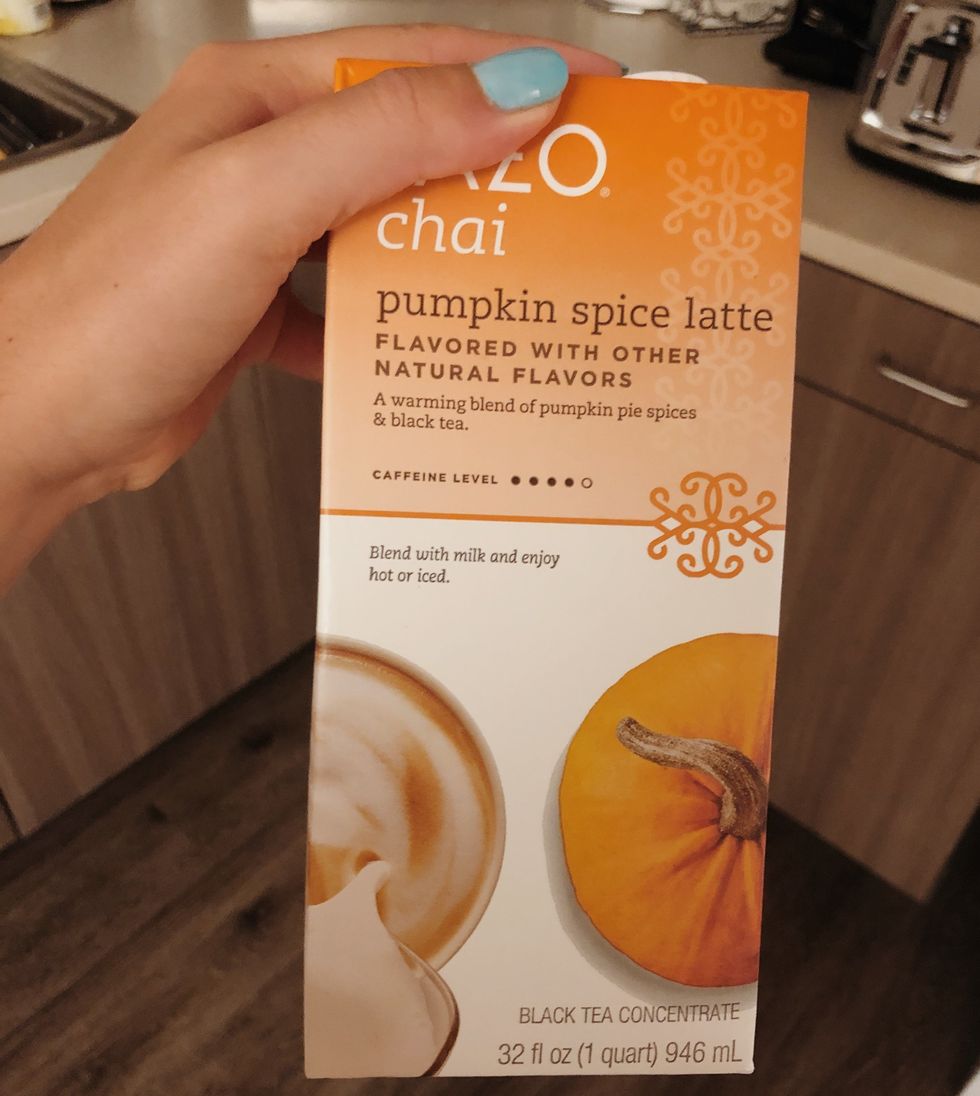 myself
best fall beverage mix
It is a reality of our generation. Pumpkin spice has taken over. Everything comes in the pumpkin spice variety, especially coffee and tea beverages. This fall season, I encourage you all to venture out of the PSL zone and try something different of the pumpkin spice variation. My recommendation is the Teavana pumpkin spice chai tea. You mix just a splash of this with almond milk (or any other milk/milk alternative) and you are left with a chilled version of liquid fall. If you want to be more authentic to the fall vibes, you can put your concoction into a microwave safe mug and heat it up.
Enjoy the pumpkins.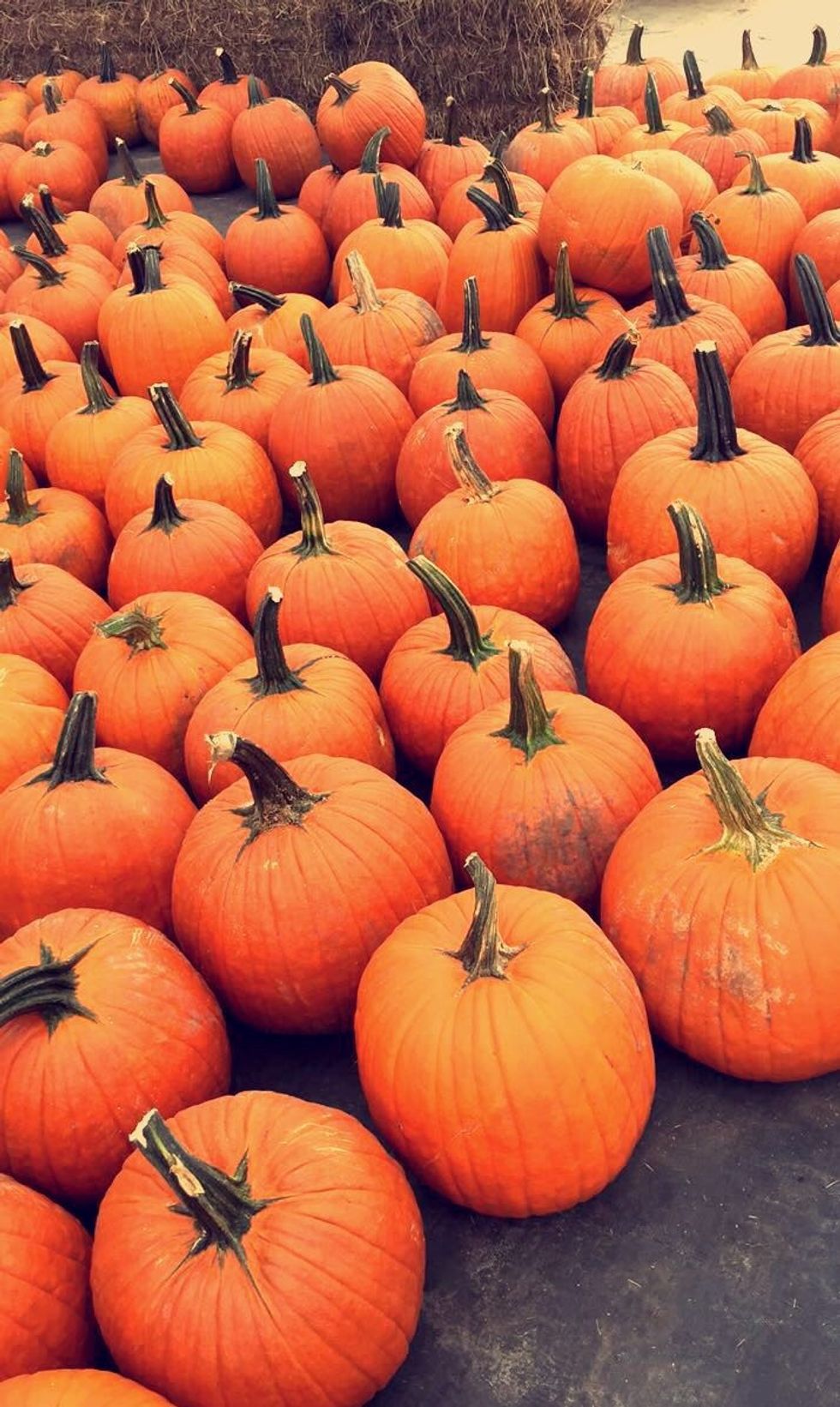 pumpkins in Kansas
myself
Ah yes, a fall classic. Pumpkins. Whether it is at the pumpkin patch or at your local Trader Joe's, pumpkins are an essential asset of the fall. But believe it or not, pumpkins are not paired with the season everywhere. Sadly for me, I was in Rome all of last fall. In Italy, pumpkins are not a part of spooky szn. I actually did not see one pumpkin in all of my time during the fall in Rome and the cities around Europe that I visited. While their incredible decor and celebrations during wintertime outweigh most of the disappoint from the lack of pumpkins, it is always nice to fully appreciate America's acceptance and abundance of this seasonal, spooky essential.
Even if you have already seen 10,000 photos of pumpkins, remember to embrace their glory during the peak season. We only have spooky szn for so long, so why not enjoy it?
Fall fits!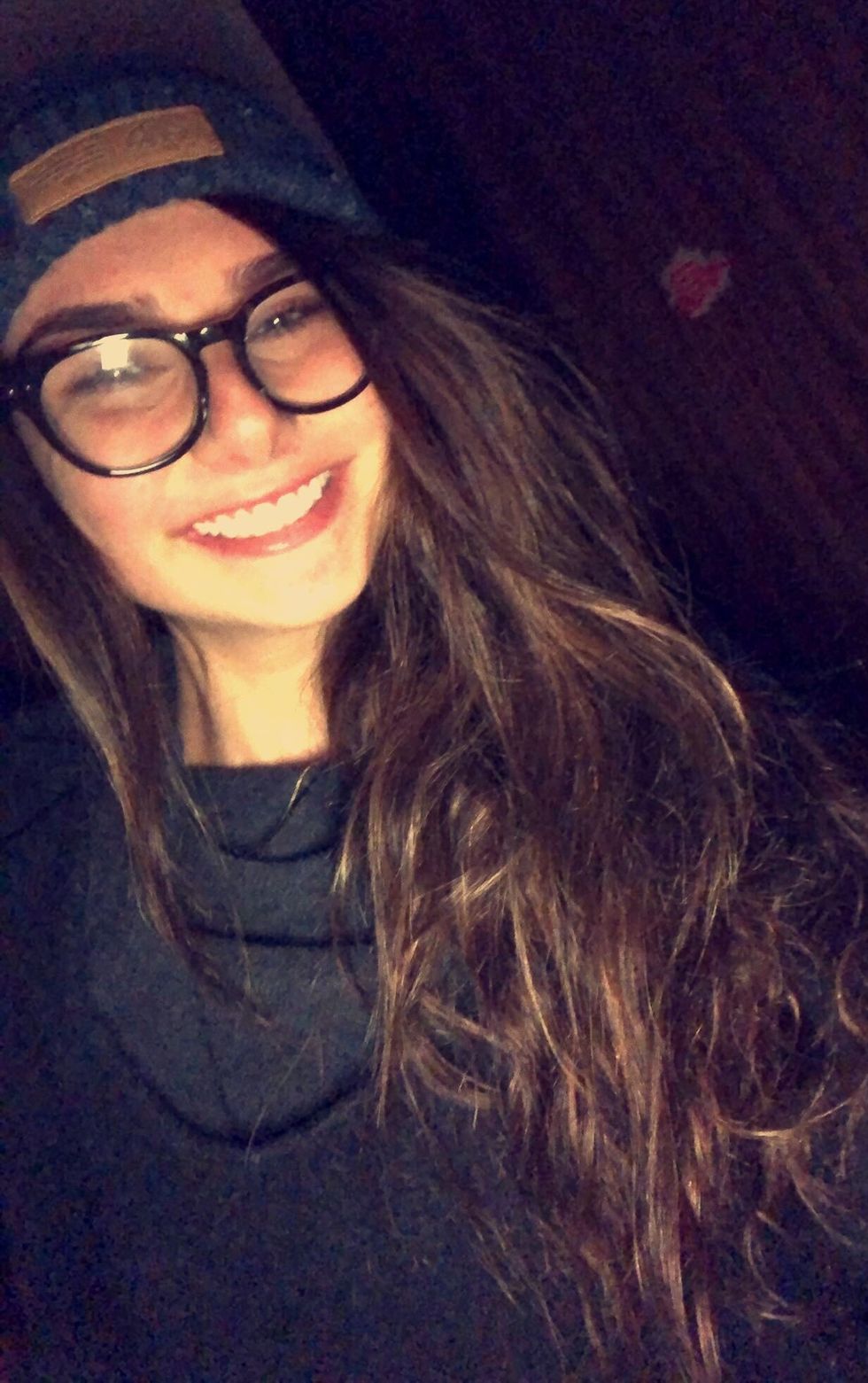 fall fashion: beanie, glasses, turtleneck
myself
BY FAR one of the best things during the fall is the outfits. The fall is when it is not so cold that you cannot survive without a parka, but its not too warm that you cannot wear your class, favorite turtleneck. Autumn arguably yields the most agreable and best weather of the year as you can comfortably stroll around wearing turtlenecks, hoodies, sweaters and long pants. Tell me wearing long pants is not the best excuse to be comfortable and avoid shaving your legs for an extra day and still look cute. Today, fashion is taking a turn back towards the vintage 90's vibes with cashmere sweaters, plaid pants and the good old turtleneck. During the fall, you can channel all of the vintage vibes while still dressing properly for the crisp air.
As much as it may bother you, fall always begins the moment it turns September 1. This year, try to enjoy it as much as possible with a positive attitude and embrace all of the benefits that come with the season. Happy spooky szn-- till next week!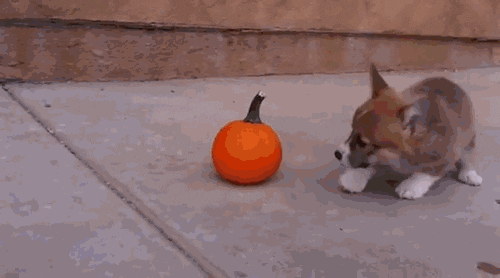 Giphy