Fall 2019 is in full swing. I have chosen to fully embrace the season with a few new fashion trends.
Fall Hair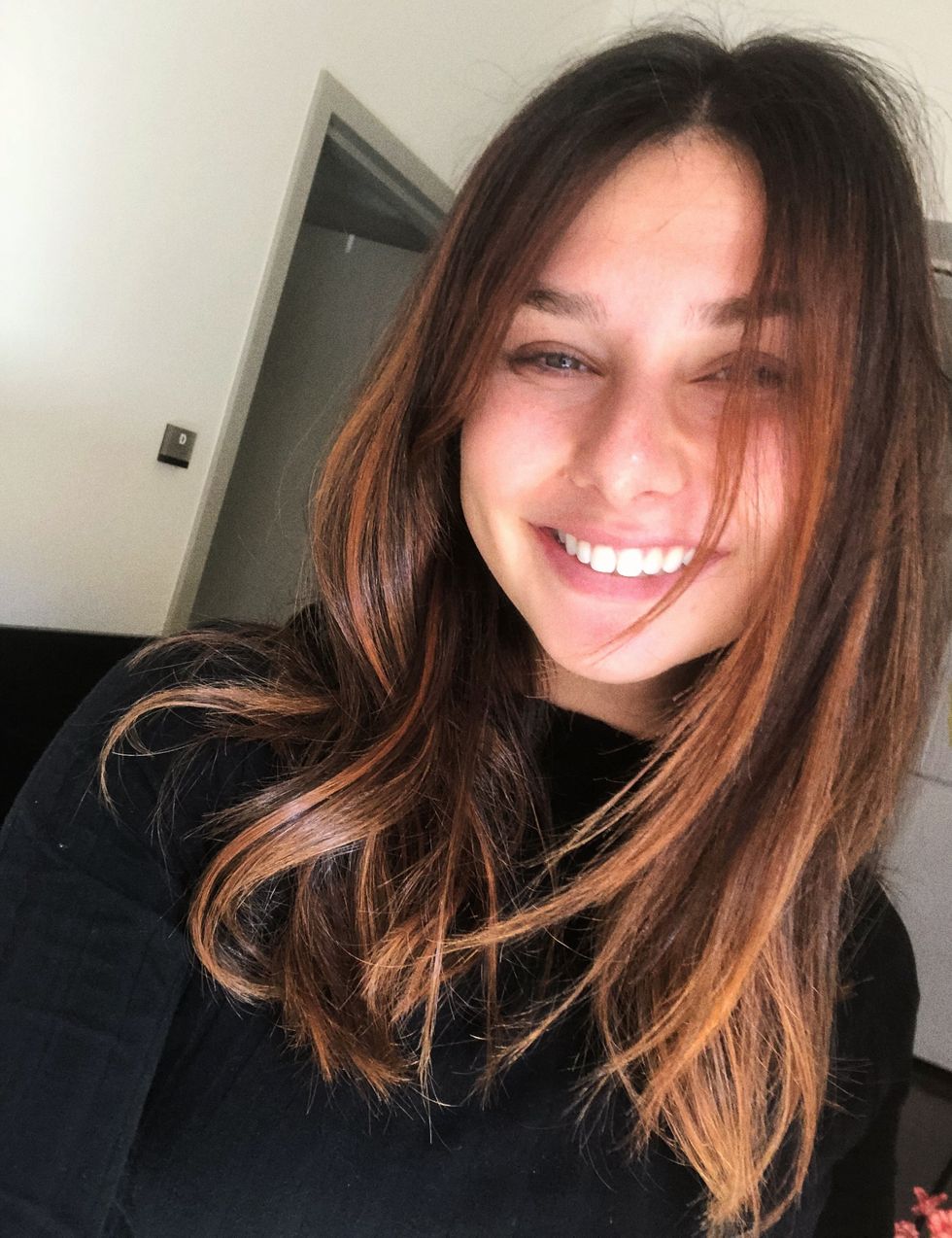 fall hair
myself
A fall trend that I have chosen to embrace is a drastic hair overdrive. Fall is a time of all kinds of changes: weather, mood, and of course, colors. I wanted to change up my look, so what better way than to turn my hair into a visual representation of the autumn leaves around me?
I went to my absolute favorite salon in LA, Spoke and Weal, and told them exactly what I wanted. I want auburns, coppers, and to become a physical embodiment of fall. I noticed 3 other clients getting their hair dyed also went for the warm, auburn look. Auburn and warm-toned hair are for sure in, possibly overtaking the classic blonde balayage look that has reigned supreme for so long.
The look I walked out with was more perfect than I could ever imagine. I came out looking the perfect mix of a cinnamon apple and a pumpkin. I encourage you all to venture out and embrace some fall colors in your next hair look!
Corduroy Pants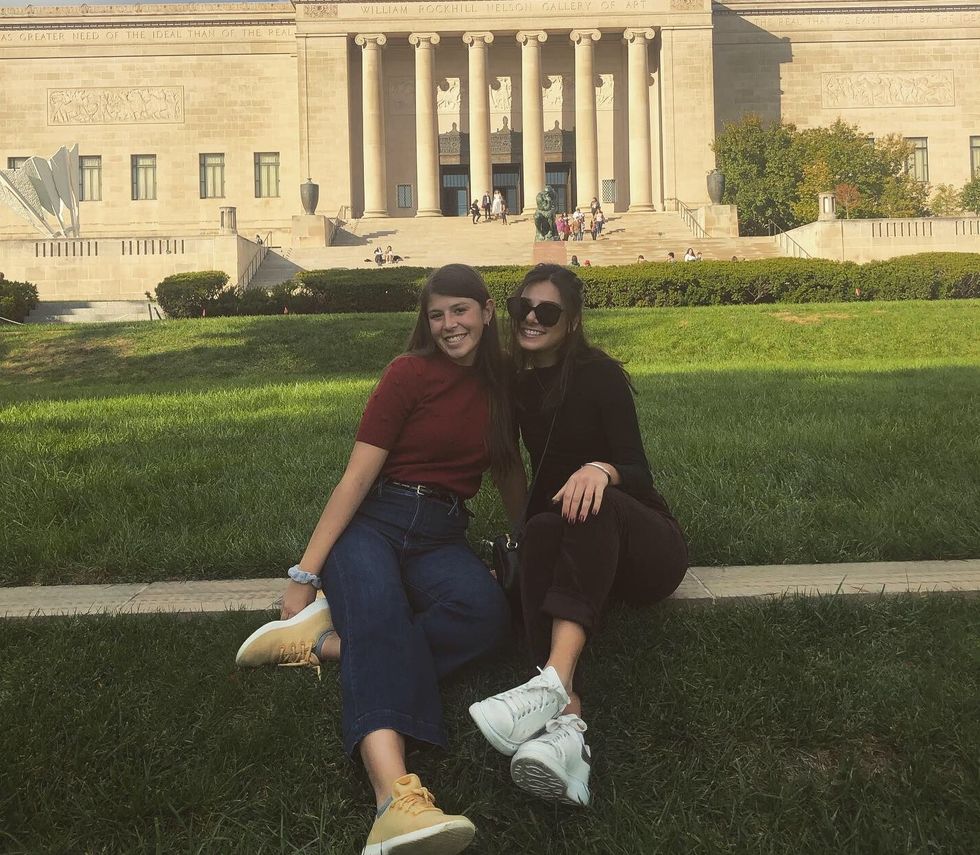 Me and Clare
Sabrina Saitta
Corduroy pants are the new black jeans. This throwback look is another perfect option for a new fall look. These pants are unique and create a formal yet hipster aesthetic. I chose to go for some plum-colored corduroys to embrace a full fall vibe. I paired them with a black turtleneck for my museum-day look and feel that the aesthetic was quite proper for a day in the city.
You can find corduroy pants at Urban Outfitters or Free People to expand your fall wardrobe.
Colorful Turtlenecks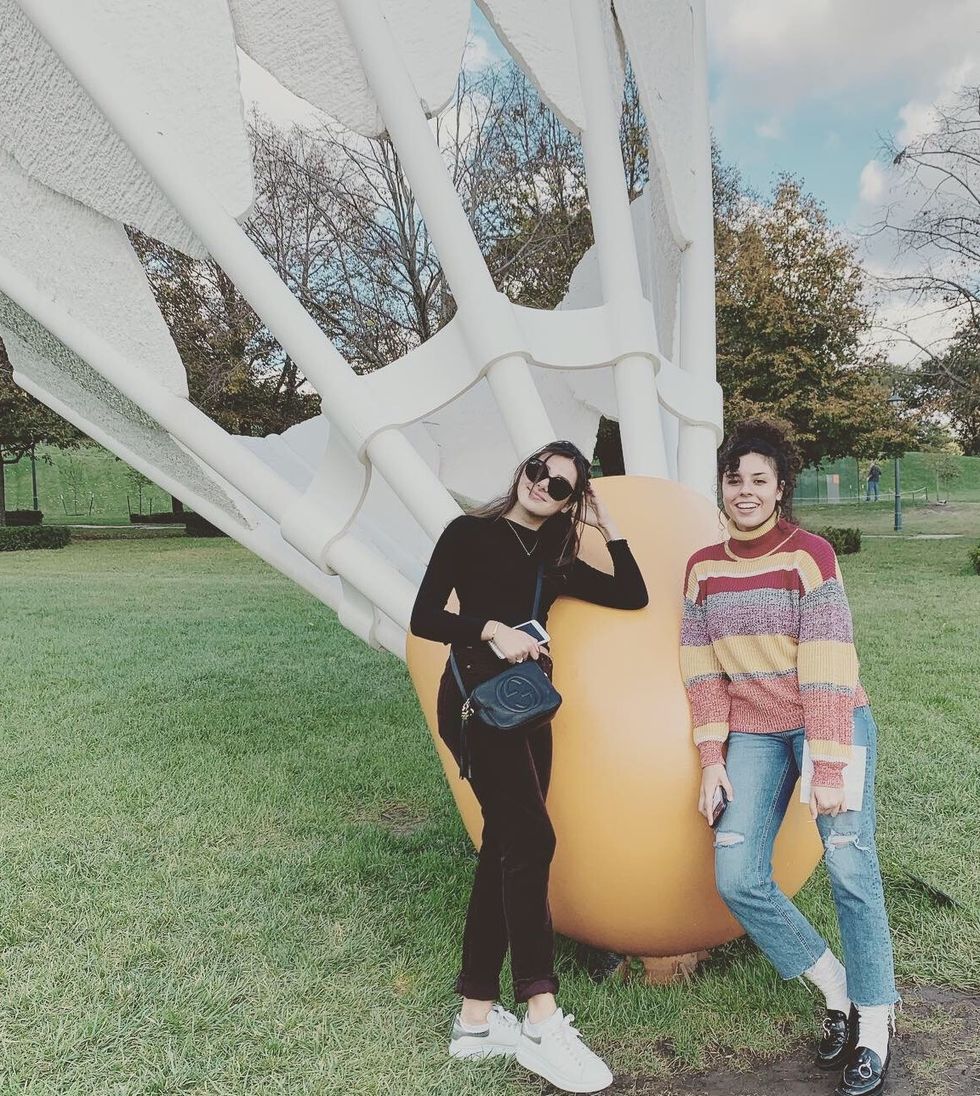 Me and Sabri
Clare Hyland
The final fall look that I recommend trying out is multi-colored turtlenecks. Turtlenecks are staples everyone should own, but oftentimes they do not come in a variety of colors. For fall, it is fun to expand your comfort zone and delve into fashion options you never have thought of before. My friend, Sabrina, is the queen of turtlenecks. She has brought out bright white, navy, red and burgundy ones in the past but the one pictured above by far is her best one. This striped and bold sweater adds a perfect pop of color to any fall fit.
Get this turtleneck and others like it at Urban Outfitters!