I feel like every time I turn around these days, tragedy has struck yet another area of the United States or the world as a whole. It has gotten to the point where I would rather not watch the news or remain connected in an effort to shield myself from all of the negativity occurring each day. Unfortunately, hiding from breaking news does not mean that it will go away or stop happening. I am not sure what the solution for the unrest and tragic occurrences is. However, it is important to remember that the world is not entirely bad. Giving time and energy to the problems at hand is important as well and necessary even. But, it also helps our souls as humans to shed light on the good things that are still occurring everyday. Otherwise, we will get lost in the negativity and have a completely cynical outlook on the world. Recently, in my own pursuit of such stories, I came across a website called goodnewsnetwork.org. This website provides news stories on the positive things that are happening all around us. Here are a few samples from goodnewsnetwork.org from the past few days. Check it out for yourself whenever you need a little reminder of the resilience in humanity.
1. "Kindhearted Brothers Hand Out Brown Paper Bag Lunches To 200 Homeless"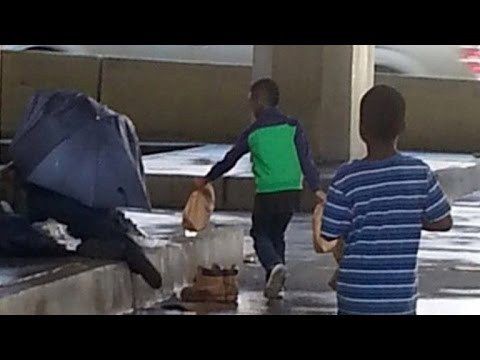 In an effort to help those around them, young brothers handed out lunches to the homeless people living in their area. They even decorated the bags with pictures and quotes to make them smile. Check out the article here.
2. "These Folks Worked Together To Claim World Record: 50 Million Trees Planted In One Day"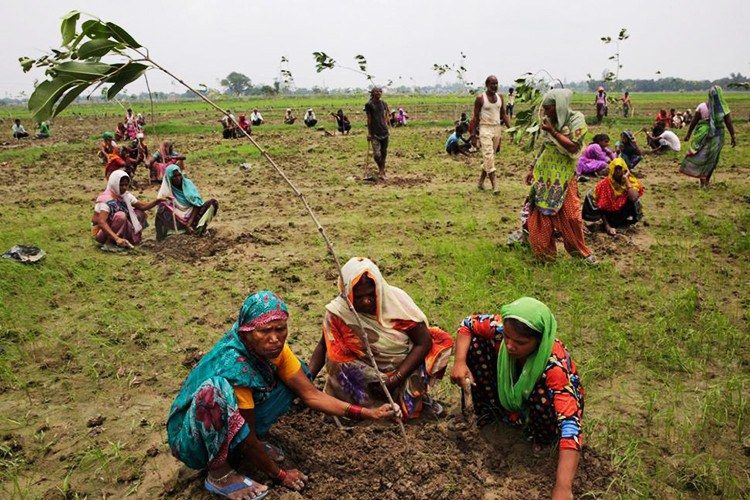 Over 800,000 people in India joined together to plant 50 million trees in 24 hours. They not only broke a world record, but also came together to impact the environment in an overwhelmingly positive way. Read their story here.
3. "Girl, 9, Uses Birthday Money To Buy Lunch For Detroit Cops After Dallas Shooting"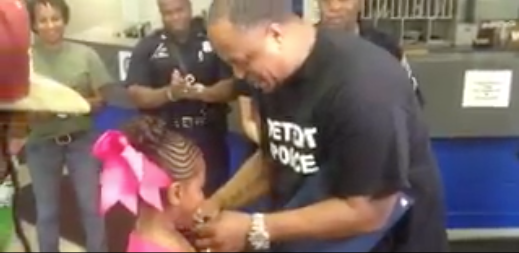 Nine year old Sammy used her birthday money to purchase groceries and put together lunches for cops in Detroit and the homeless living in the area. After the tragedy in Dallas and the uproar in violence and backlash facing police everywhere, this special gesture meant so much. Kids like Sammy remind us that there is still hope for the world. Read about her efforts here.
4. "Man Donates Pools To Kids In Need After Photo Shows Kids Swimming In Truck Bed"
After seeing a photo on Facebook of children from a low-income family cooling off in a makeshift swimming pool, a San Antonio man named Todd Arredondo decided to do something about it. He purchased an inflatable swimming pool for the family and realized this plight affected more kids than he realized. He started a GoFundMe called "Pools For Kids" and has helped 24 families in the area so far. With all the hate in the world, it is truly inspiring to see how much compassion people can have for complete strangers. Read the rest of the story here.
5. "Strangers Donate $250K To Desperate Teen Who Offered To Carry Groceries"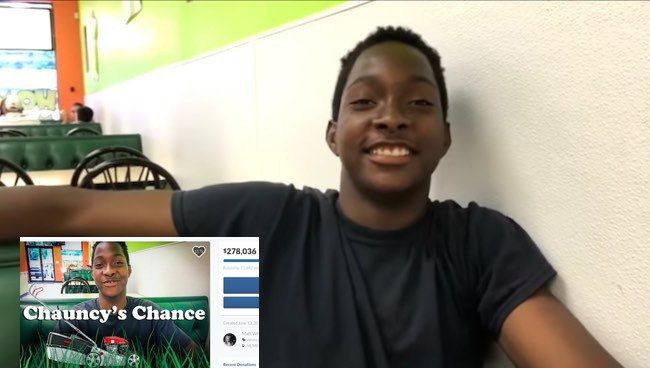 After his story went viral online, Chauncy Black and his mother have received over $250,000 worth of donations from strangers all over the world. Chauncy was offering his services of carrying groceries for people in exchange for money to buy food him and his mother, who were struggling to stay afloat. As a straight-A student and outstanding individual, Chauncy caught the attention of a shopper in the store one day, who consequently helped him out with some food and a ride home. His story of perseverance and dedication to improve went viral online and captured the hearts of strangers. Chauncy is a truly inspirational story of hard work and a reminder to never give up. Read his story here.