Welcome back
Sign in to comment to your favorite stories, participate in your community and interact with your friends
LOG IN WITH FACEBOOK
Report this Content
This article has not been reviewed by Odyssey HQ and solely reflects the ideas and opinions of the creator.
Subscribe to our
Newsletter
Sports
Is the NBA losing to College basketball for some sports fans?
10165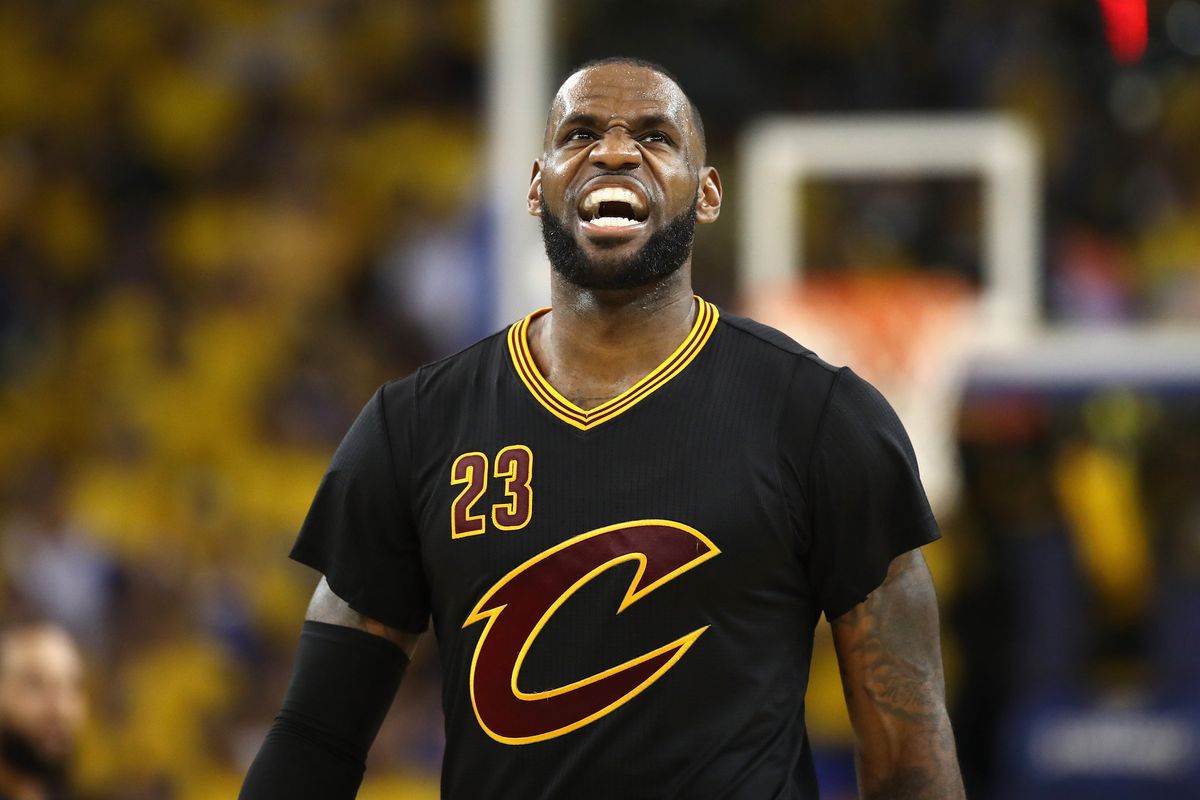 New York Times
The annual ESPY award show put on by ESPN was created to reward athletes from around the world for their hard work, skill, determination and more. When Former NFL superstar quarterback Peyton Manning was hosting the ceremony, and in the opening of the show, he absolutely shredded NBA champion Kevin Durant's move to the Golden State Warriors to create what many sports fans called a "super team."
This term is one that applies mostly to basketball and originates from the Miami Heat of a few years ago who signed Lebron James and Chris Bosh to join Dwayne Wade and form the NBA's super team. Durant remained unimpressed as Manning poked fun at him by complementing the United States Olympic gymnastics team who captured the hearts of America during the Rio Olympic games last summer.
Manning said "and our gymnastics team was so dominant, that Kevin Durant told me he wants to play for them next year... and I gotta tell you I don't think you would start for that team Kevin."
He went on to bring Durant's former teammate in Oklahoma City, Russell Westbrook, to the joke. Westbrook showed clear disdain for Durant following his relocation to the California coast and games featuring the two stars often got chippy. Peyton was full of NBA rips throughout the night as he proceeded to hammer home the negativity and criticism of basketball.
Manning later stated, "Remember that tonight it doesn't matter who wins or loses just like the NBA regular season."
Many sports fans find it hard to watch the NBA. They often view it as a lot of fanfare for a product that does not really impress with "real" basketball. Many contend that college basketball is more entertaining because of the deep rivalries and the style of play. College basketball is more focused on defense and in March Madness, anyone can win. In the NBA, super teams and superstars are often the deciding factor before the game even starts. NBA commissioner Adam Silver has shown a free market approach to the league and has allowed many trades and signings in order to assemble super teams. Oklahoma City were one of the first examples of a super team after the Heat and now Golden State has taken over as the power of the league. They won all but one playoff game en route to the NBA title this season which was not a surprise to many. Just one year prior, Lebron James and the Cleveland Cavaliers came back from a 3-1 deficit to beat Steph Curry and Golden State in the finals. The league has been dominated by Golden State from the West and Cleveland in the Eastern Conference. In the playoffs, both teams eased their way to the finals. The Warriors lost no games until the finals and Cleveland only lost once before they bowed out to Golden State in five games. What is exciting about a predictable league. Shouldn't the commissioner try to even out the teams? Is he not responsible for encouraging fair play and increasing the competitiveness of the league?
By creating a super team and allowing the league to rally around it, the league alienates the fans of "less important" markets like the Milwaukee Bucks among many other NBA franchises. They cater to the bandwagon fans who are only interested in following a team who wins. The NBA obtains its revenue from bandwagon fans who buy tons of merchandise from their "favorite" team. Many contend that the NBA is really not producing the most entertaining product. The games are generally very high scoring and many players and teams could care less about defense. Basketball breaks the old cliche that defense wins championships. It is all about scoring and more scoring. The rules favor the offense and it is hard for teams to defend.
Basketball gets a ton of coverage on the news from ESPN and other sports news networks. ESPN also over-covers basketball. Every show, if you look at the time spent talking about each subject, the overwhelming majority of time is spent on basketball. NBA games are short and often do not even matter until the last four quarters. The sport is a lot of up and down scoring basket after basket. I want to enjoy basketball. But it is hard to stay interested in. The aspect of competition level is a huge detractor for me as well. How can anyone root for a team when the disparity in talent between two teams is overwhelming. The difference between the Golden State Warriors and the Philadelphia 76ers is vast. Games are exciting when they are competitive. The talk of super teams is a problem. ESPN has been covering a lot of rumors during the NBA offseason about stars like Paul George and Carmelo Anthony leaving their teams to go and join up with teams like the Houston Rockets to try and create a super team capable of toppling the Warriors in the Western Conference. How is that exciting as few teams get better and more teams get worse when they lose their stars?
The league makes a lot of money. They just signed a new TV contract and raised the salary cap a lot. This means that nearly every player is making a lot of money and many are getting overpaid because teams have to spend a certain amount of money per year. Even Richard Sherman from the Seattle Seahawks encouraged other football players to go on strike in order to make NBA level money. It is great that NBA players can make money but do some low level players deserve to be making ridiculous sums of money? Even if they barely play or are barely on the team?
The NBA needs to put a more competitive and exciting product on the court. They need to do more for the fans of small market teams and they could even expand the league to draw more interest from more sports fans. The insane amounts of money they make and the less exciting product they put on the court. College basketball, in my opinion takes the cake in producing a more exciting game. Nothing in the NBA garners as much interest as March Madness and they are way more predictable which is part of the NBA finals. The NBA is hard to watch and the league should check its priorities to try and create a more exciting and competitive league.
Keep Reading...
Show less
Featured
I used to be comfortable with religion, but now I'm uncomfortable.
13055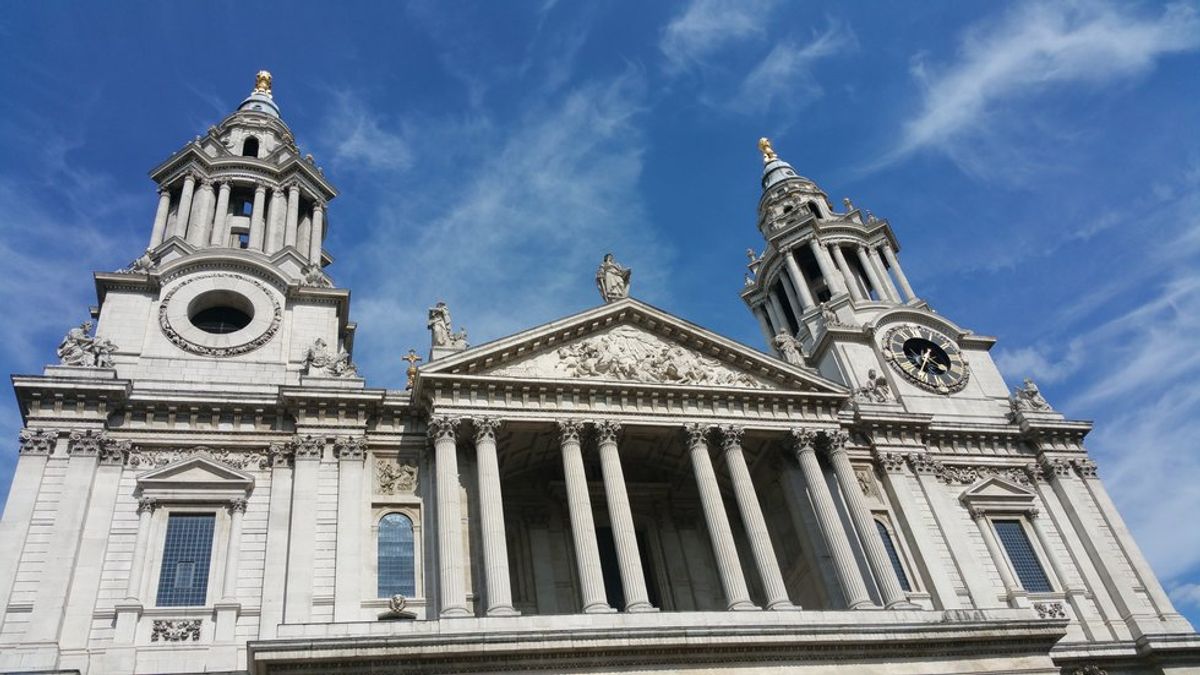 Rebecca Jarrett
I'm not one of those people who doesn't believe in God because"if there was a God, why would He let such horrible things happen?" Saying that because sometimes bad things happen, there must be no benevolent higher power, to me, makes about as much sense as saying that because sometimes it gets dark, there must be no light.
I'm not even one of those people who doesn't believe in God. I do; I don't think science alone can explain everything. However, I also believe that science does not seek to disprove religion (nor does religion seek to disprove science). The two can work together in conjunction.
What I am is someone whose faith has been shaken. I am someone who looks at other people who have faith—who looks at how much faith I used to have—and wonders, what happened? Where has my faith gone?
I think the problem is, I believe in God, but I don't really believe in religion.
Writing this, I recall a paper I wrote my sophomore year in high school. We had to write about someone who had impacted our life in some way, and I wrote about Rainbow, a homeless man I met while volunteering at Rescue Atlanta, a homeless shelter. Our church worship team left from our church early one Sunday morning to assist the shelter in their Sunday proceedings, which included riding the buses to pick up the homeless from around Atlanta, serving breakfast, handing out clothes and toiletries before they showered, sitting and talking with them while they waited to see a doctor, and lastly, worshipping. We were there for at least six hours, so we rotated jobs a lot. At one point, we just talked to the people. I don't remember much about my conversation with Rainbow, but I remember two things distinctly: how easy it was for us to connect, despite our differences, and his parting words to me and some other worship team members. As he shook each of our hands, he said, "I'll see you at the Great White throne." I don't know why, but his words have stuck with me through all these years.
I mention this anecdote because I think my problem is that, back when I was a sophomore in high school, I only knew the good side of religion, the sense of community it created. The fact of the matter is, I have thousands of anecdotes like this one. I didn't know the bad side of religion because I didn't have to—but things are different, now.
I used to be comfortable with religion, but now I'm uncomfortable. I've realized recently that it's not my faith in God that has been shaken, but my faith in the institution of religion. I don't have a problem with religion as a whole; I think it is important for people to gather in like-minded communities to share in worship. I have a problem when people use religion to oppress other people. I have a problem when people use religion as a justification for hatred, bigotry, and just plain ignorance.
What I know for sure is that I believe in kindness. I believe that, no matter who you are, or what you've done, you deserve to be treated with respect, and that you should offer that same courtesy to other people. And I believe in God, even when I don't believe in religion.
Keep Reading...
Show less
Featured
An open discussion on how much we need an open discussion on mental health awareness
10066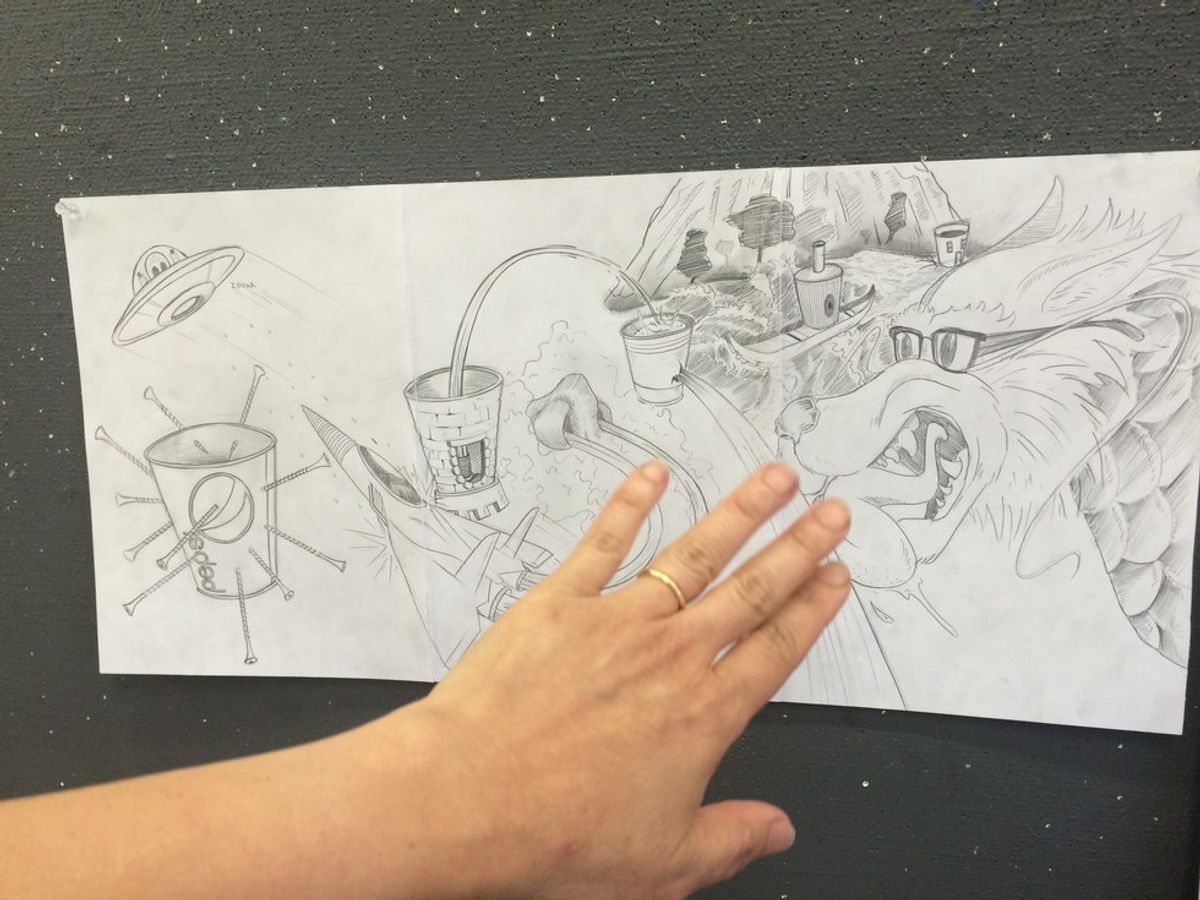 Ashley Wen
Odyssey recognizes that mental well-being is a huge component of physical wellness. Our mission this month is to bring about awareness & normality to conversations around mental health from our community. Let's recognize the common symptoms and encourage the help needed without judgement or prejudice. Life's a tough journey, we are here for you and want to hear from you.
The first article I wrote for the Odyssey was about one of my experiences with anxiety. It wasn't written as a cry for help, but rather in the hopes that someone else who hasn't opened up about their mental health issues could feel like there was someone they could relate to. Now, in honor of Mental Health Awareness Month, I want to open up more about why it's of paramount importance that we address mental health awareness.
I can say from personal experience that it's difficult to admit you have mental health issues, especially because of the stigma that surrounds them. Emotional distresses and illnesses are more often than not "treated" by being told to "suck it up" or "deal with it," while physical health issues are treated with utmost seriousness. And unlike an antibiotic that can heal the stomach flu or a fever, there is no reliable cure-all for mental health issues.
I've often wondered why there exists such a gap between acknowledgment of physical health and mental health problems. I personally believe this can largely be attributed to how the latter is discussed across the media. We toss and turn over the irrational actions of mentally-ill psychopaths that star in the dramas and horror movies we watch. We blame the genocides committed by criminals in the news on their mentally-ill states. As a society, we have created in our minds this idea of some Joker-looking, eye-twitching, drug-overdosed monster that is the "mentally-ill."
We are also taught to judge how much our mental health issues matter based on where we come from. I am guilty of trivializing my own mental health issues, and even denying that they exist because of how comfortable my life is. I have internalized the belief that someone who claims to have mental health issues while living a life with minimal tangible struggle is in reality, just being petty. This is completely false. However, to be brutally honest, even as I type that, I don't believe it entirely. I try every day to teach myself that my issues are real and should be dealt with as so, but it has been engrained in my brain for far too long that they are not. And so, I'm not just writing this article to reach out to others, I'm also doing it to try to help myself.
I'm in no way proud of the fact that I have mental health issues. However, I believe that I must recognize and acknowledge them as an important first step to realizing I need to reach out and get help. We should all feel unafraid to address our mental health issues. In fact, according to the National Alliance on Mental Illness, around 61.5 million adults in the United States alone undergo a variety of mental illnesses. This is approximately 1 in 4 adults. Given the prevalence of mental health issues here in America, it should make sense that they are discussed more, or even at all. Instead, we oftentimes hide these issues behind chipper facades. Not everyone who has a mental health issue seems like the "type of person to have a mental health issue," and the statistics prove just that.
By writing this article, I don't expect to solve the issues of stigma surrounding mental health issues. But mental health awareness is a topic that isn't talked about enough, nor recognized largely enough as a topic worth discussing. As the proverb goes, the first step to solving a problem is acknowledging it exists. So I hope that this piece encourages people to do their own part in ridding the stigma. Mental health issues are real, and it's about damn time we recognize that.
Keep Reading...
Show less
Featured
I'm still a human, I just love Jesus.
6683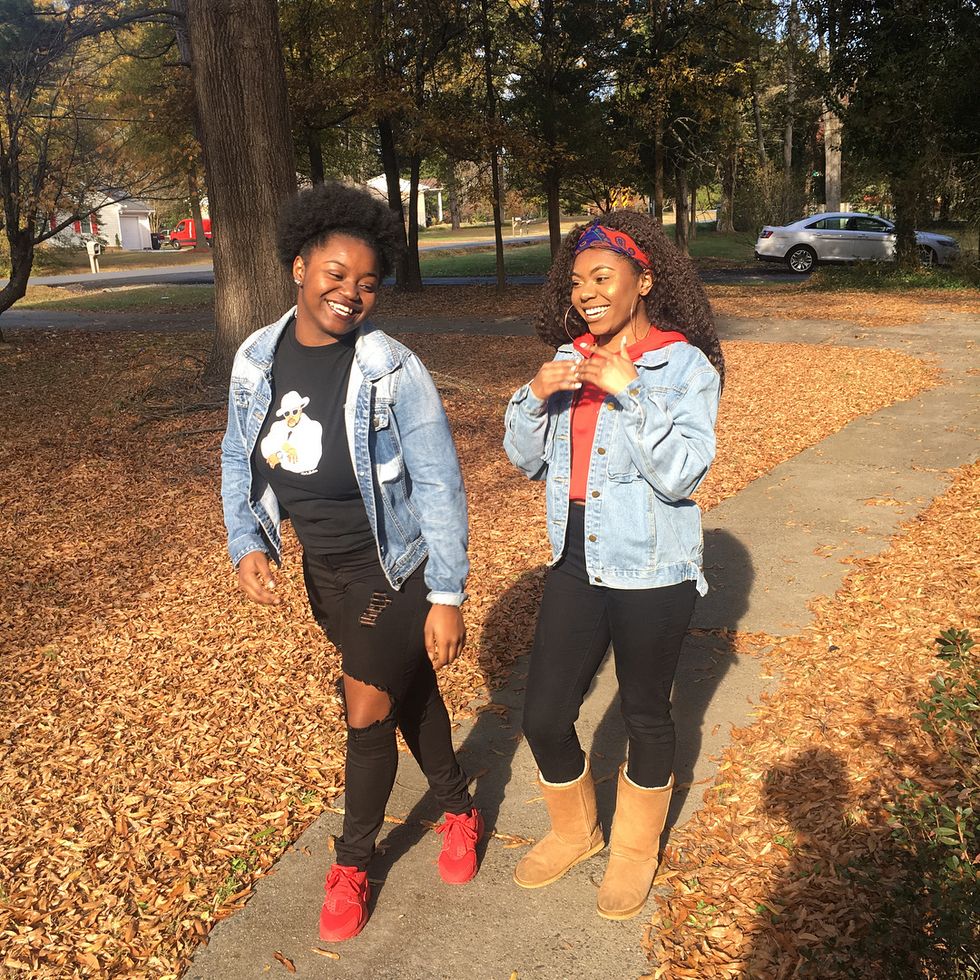 https://www.instagram.com/p/Bb2e_E-Hht5zoyCPBvqeHTMT91WxQwNcv34Iyg0/?taken-by=thejaniyawinchester
Do you endure a lot of persecution as a Christian but remember when you decided you wanted to "be like Christ"?
Didn't Christ suffer persecution? Didn't he suffer people talking about him, betraying him, determined to misunderstand him, and hate him?
What we go through as Christians is empty compared to what Jesus Christ went through but I wouldn't be surprised if you went through anything like this as a Christian. The amazing part about it all is that God has already overcome the world and has a plan for it all. Please take all of these things into consideration the next time you see your Christian friends.
"I have told you these things, so that in me you may have peace. In this world, you will have trouble. But take heart! I have overcome the world." (John 16:33)
Here are a few confessions I have as a Christian in college.
One day I was really looking over my past relationship experiences and I think that's when God really tricked me into this.
Keep Reading...
Show less
Featured
Let's lift each other up, because we are not our thoughts.
9976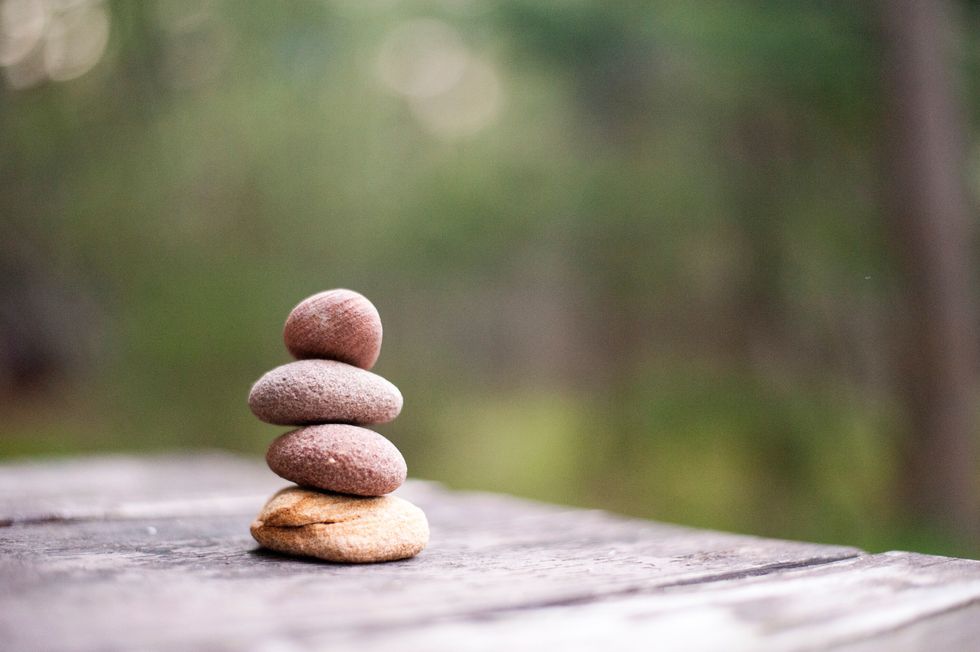 Odyssey recognizes that mental well-being is a huge component of physical wellness. Our mission this month is to bring about awareness & normality to conversations around mental health from our community. Let's recognize the common symptoms and encourage the help needed without judgement or prejudice. Life's a tough journey, we are here for you and want to hear from you.
It's a topic that needs to be talked about way more than it should, especially in today's world: mental health. Whether it be anxiety, depression or O.C.D. (or anything, really), we have come to learn as a society that it's okay- and even more beneficial than you think- to openly talk about experiencing what almost everyone does inside the complex mind.
May is Mental Health Awareness Month (and also the end of finals season for college students), so what better time to list some positive affirmations to ease the mind this time of year? Just take a deep breath and read on to realize that you are enough, it will be okay and you are not your thoughts; not by a long shot.
"Feel what you need to feel and then let it go. Do not let it consume you." - Dhiman
"You did well — even when you think it is not enough. Even when others think it's not enough. You tried, and that should count for something. Do not belittle yourself." 
"From a year ago today, you have come a long way. Every step you have taken matters more than you know." - Morgan Harper Nichols
"I hope you know it's okay if your strength looks a little different in this season." - MHN
"You have survived this before and you can therefore do it again. And with each time you do you become stronger. Believe in that."
"You are only human and humans are not perfect. Everyone makes mistakes, and it is only how you react to it that defines who you are."
"Everything will be okay in the end. If it's not okay then it's not the end."
"You are safe and loved very much. You are more worthy of those two things than you even know."
"You are capable of doing anything, and you are becoming a better version of yourself the more you try."
"You are in control of your own actions and destiny."
"Take things one step at a time, day by day." 
"You're a fighter. Look at everything you've overcome. Don't give up now." - Olivia Benson
"This is the root of Self. You are not your thoughts; you are aware of your thoughts. You are not your emotions; you feel your emotions…. You are the conscious being who is aware that you are aware of all these inner and outer things." - Michael Singer
"You are allowed to be happy and deserve all of the good your mind can imagine."
"You are enough. You are significant. Remember this always."
Keep Reading...
Show less