Have you been putting off cleaning out the mold in your house? Now is the time to stop procrastinating when you are dealing with something that could be potentially dangerous to your health. Mold is known to cause a variety of health issues. Mold does not stay in the spot in which you see it. Mold spores float through the air you breathe. Damp surfaces are incredibly susceptible.
Individuals with allergies or asthma type health issues are at risk when it comes to mold. Mold produces allergens which can cause hay fever. You cannot just spray chemicals on the mold. The mold needs to be removed from your home.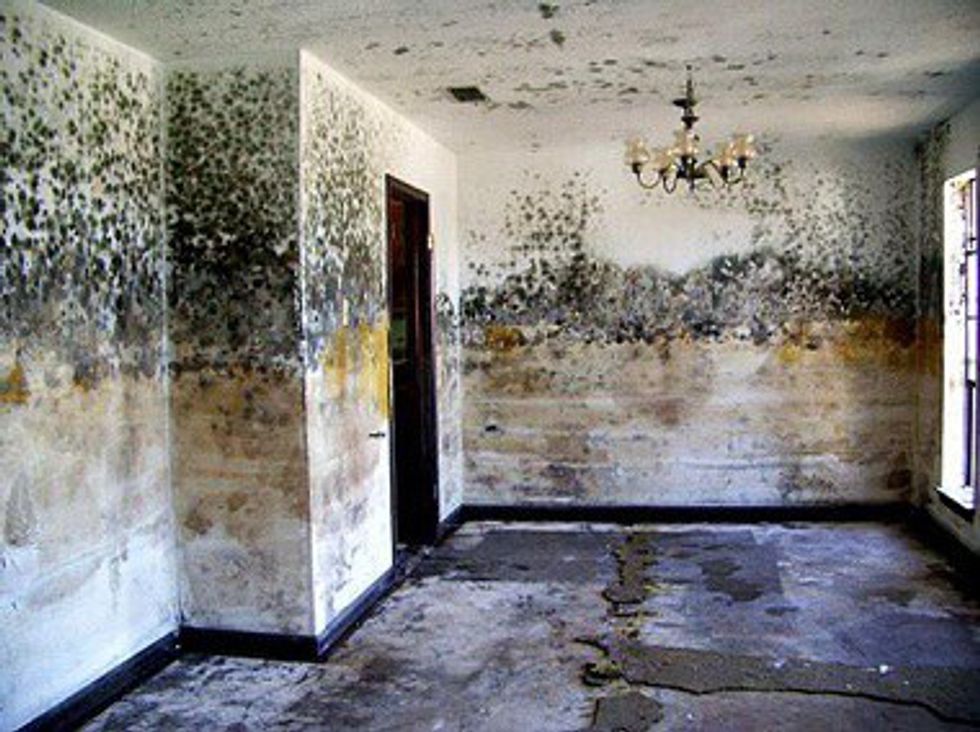 The top 8 most common places to look for mold:
1. Basements or cellars that have been flooded
2. Underneath kitchen and bathroom sinks
3. Underneath or behind refrigerators
4. Behind walls that house plumbing
5. Stacks of damp or wet newspaper or cardboard boxes
6. In or around air-conditioning units
7. Wallboard or around leaking windows
8. Under carpeting, that may have become wet
Do you just clean it or throw it away? It all depends on the severity of the mold growth. If the mold has settled into carpeting, ceiling tiles, drywall or wallpaper, these items probably have to be thrown away.
Here is how to remove your household mold DIY style recommended by Indoor Science Consultants and Technicians:

1. BLEACH: Mix 1 cup bleach with enough water to make 1 gallon. Put the solution in a spray bottle, or spread it with a sponge or cloth. There's no need to rinse.
2. BORAX: Mix 1 cup borax with enough water to make 1 gallon. Borax is less harsh-smelling and corrosive than bleach. Apply the solution to the surface and scrub with a brush; don't rinse. Wipe the surface dry.
3. VINEGAR: Use full-strength vinegar in a spray bottle. Spray the affected area and wipe off.
4. AMMONIA: This is suitable for killing mold on smooth, nonporous surfaces. Never use it with bleach. Treat the area with a solution of equal parts ammonia and water, leave on for 10 minutes, and rinse with water.
5. HYDROGEN PEROXIDE: Spray full-strength hydrogen peroxide on the moldy surface and let it sit for 10 minutes to loosen the mold. Wipe the surface and don't rinse.
6. BAKING SODA: Mix ½ teaspoon baking soda in 1 gallon of water and scrub the moldy surface, then rinse with water. This is particularly useful for killing mold on upholstery.
7. TEA TREE OIL: Use 1 teaspoon tea tree oil per cup of water and spray on the surface.Leave it on for a few minutes and then wipe off.
While cleaning up the mold, it is recommended that you wear protective material such as rubber gloves and goggles. You should call a professional to clean out your mold if it exceeds 10 square feet.
Ways to prevent mold:

1. Identify the problem areas in your home and correct them.
2. Dry wet areas immediately.
3. Prevent moisture with proper ventilation.
4. Equip your home with mold-resistant products.
5. Monitor humidity indoors.
6. Direct water away from your home.
7. Clean or repair roof gutters.
8. Improve air flow in your home.
9. Keep mold off household plants.