Ever since I could remember, I have always loved seeing shows and movies and my most favorite kinds were to watch musical theatre especially on Broadway. The amount of talent that is in these actors and actresses are out of the world and Broadway is so extremely lucky to have them. I don't remember what my first Broadway show was but I fell in love with musical theatre. I have also had always watched The Tonys, The Grammys among other award shows and I still do.
I have seen about over a dozen Off/Broadway shows such as The Phantom of Opera, Matilda, Kinky Boots, The Lion King, Newsies, Beautiful the Carole King Musical, Wicked, Waitress, Bandstand, Mamma Mia, and much more. The thing that I love about seeing Broadway shows in the heart of NYC is that certain performance where cast members from that musical will speak to the audience and ask them to donate to BCEFA which stands for Broadway Cares Equity Fights Aids. This is an organization that helps men, women, and children across the country and across the street receive lifesaving medications, health care, nutritious meals, counseling and emergency financial assistance according to their website. Well, every year they host a Broadway Flea Market which is where shows of the current season and some from the past season all come together in Shubert Alley between West 44th and 45th street in the heart of the Broadway theatre district where many shows are performed.
I have heard about this Flea Market and I have always wanted to go but it was hard to get down to the city for the day. But I was finally able to go this year! And boy did I have a blast!! There were so many actors and actresses and most of BROADWAY FANS!!!!! This event had everything live auctions, autographs and photos with these Broadway actors, you could also get old playbills that were on Broadway but closed, there was also unique show memorabilia up for grabs. I was able to meet Playbill's Vlogger Tyler G. Mount who interviews Broadway stars and does hilarious games with them and ask them questions using #FanGirlOfThe Week. Also psst. He needs to be ON BROADWAY ASAP! HE IS SOOOO FUNNY! Also, check out his merch on https://www.tylermount.net/.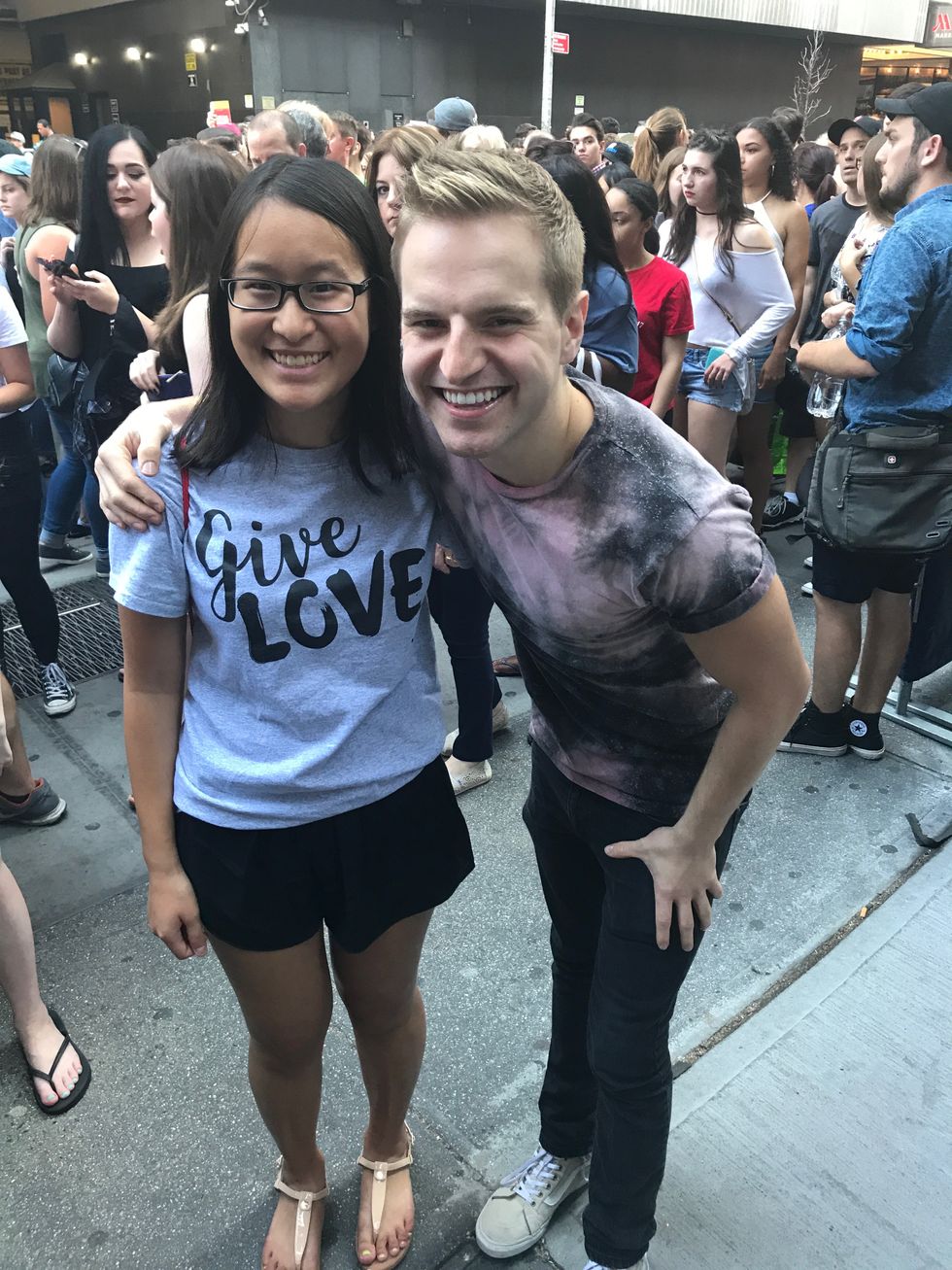 I meet Ben Cook (played Race), DeMarius Copes (played Henry) who was in the Broadway smash hit Disney's Newsies about the paper strike of 1899. Psst..catch them both in the upcoming new musical Mean Girls playing at the August Wilson Theatre.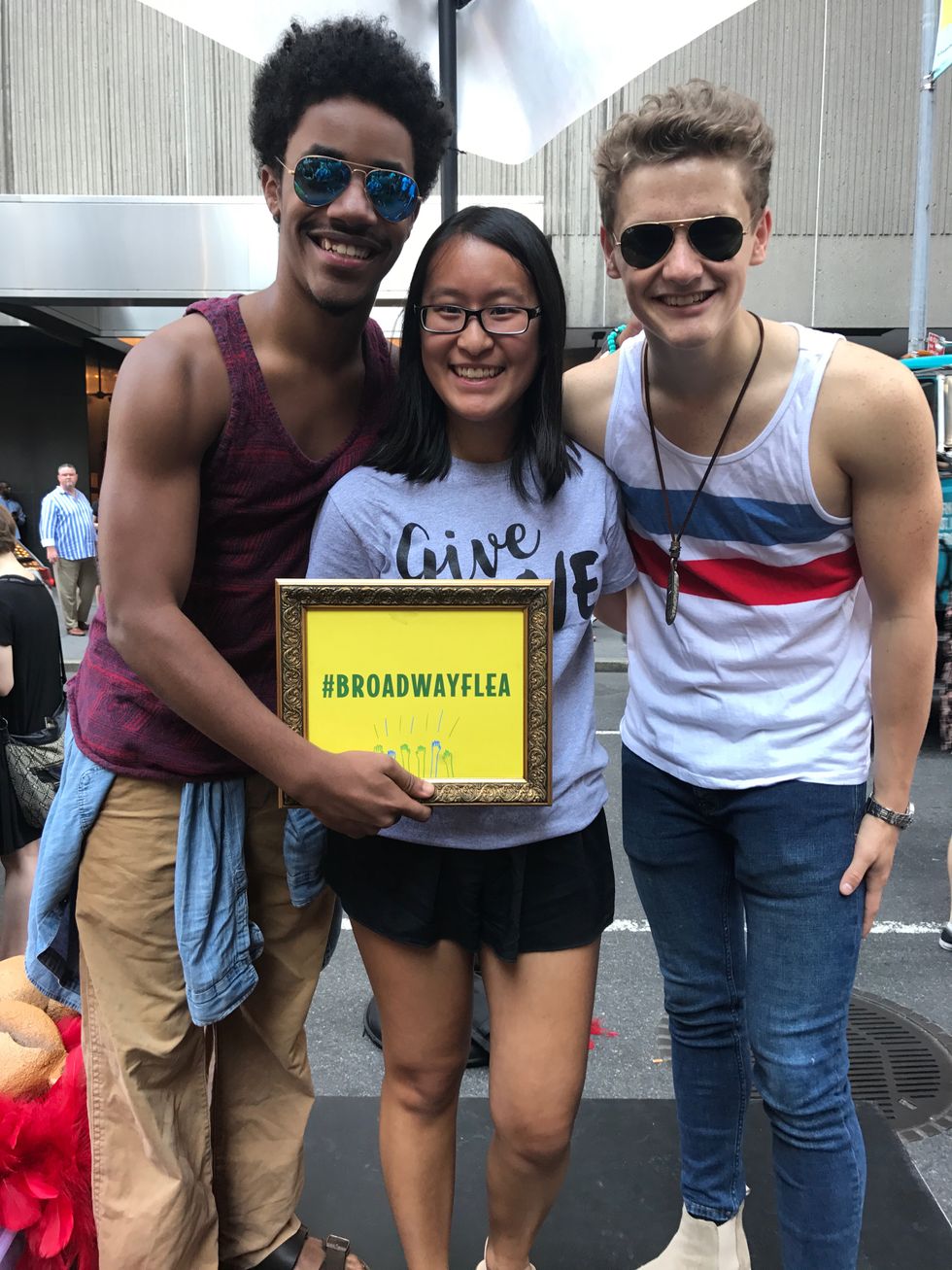 I also was able to meet and get autographs of Betsey Wolfe, Kimiko Glenn and Drew Gehling (Waitress) check them out at the Diner aka Brooks Atkinson Theatre, Jackie Burns and Amanda Jane Cooper (Wicked) visit them in Oz at the Gershwin Theatre, Eric Peterson (School House Rock) have a jam session at the Winter Garden Theatre, Will Roland (Dear Evan Hansen) check the Tony winner for Favorite Male Actor in a musical Ben Platt at the Music Box Theatre. There were so many along with many other actors and actresses that you could get autographs and photos with. I was able to pick up a 2017 Tony Award Playbill! I have always wanted to see what Tony's Playbill looked like. I got a Waitress Key Lime Pie from the Waitress the Musical table. Overall it was an amazing day! Filled with lots of fun and excitement. It was also a madhouse with so many people and live auctions going on. Broadway Cares Equity Fights Aids raised $1,023,309. Which is FANTASTIC!!!!! I am so amazed and I am glad that my money is going to good use! After that long day, I decided to go to Schmackery's which is a delicious cookie place!!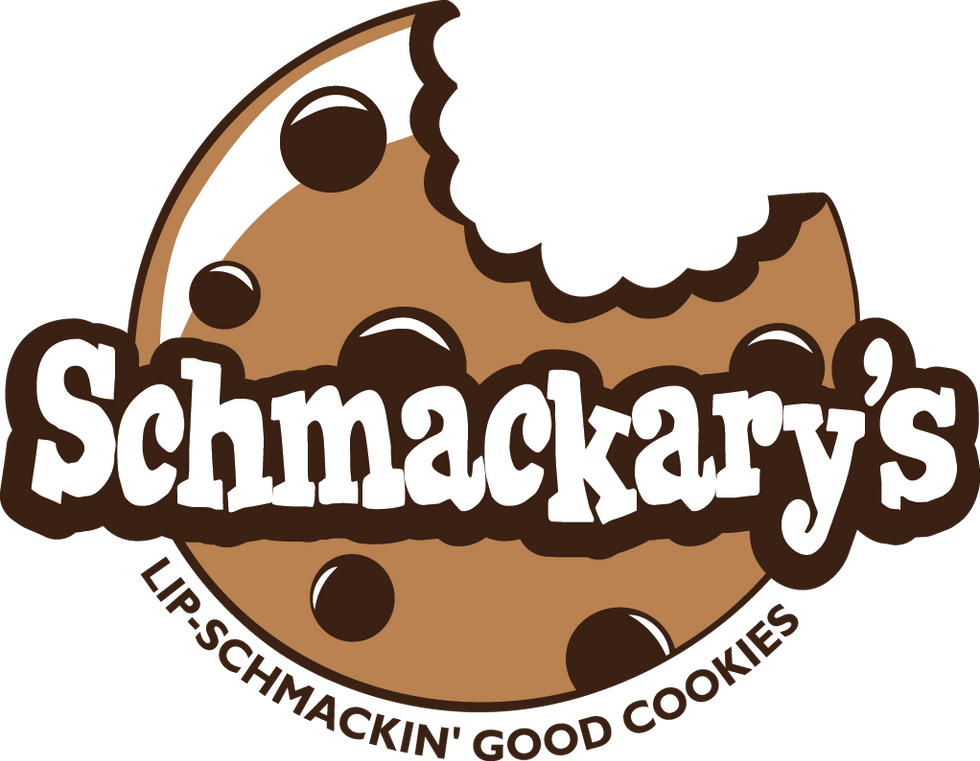 I am so excited to go to next years, Broadway Flea Market. If you want to know more about Broadway Cares Equity Fights Aids go to https://broadwaycares.org/.