This year the Detroit Symphony Orchestra (DSO) is performing the music of the Hollywood blockbuster, Back to the Future. Just last month they performed works by Prince, as well. Typically, orchestras aren't thought of as performers of pop culture. However, in the high time of classical music (an outdated term for another discussion), the works of Mozart, Beethoven, Bernstein, Mahler, and many others was the popular culture at the time. For many in our current time, enjoying the popular culture of the past is very rewarding and indulging.
If you happen to identify as one of those people or find that you're curious about what the hyper over classical music is, I guarantee seeing a live performance will give you nothing but goosebumps, inspiration, and emotion. However, if you look go online and look at ticket prices the only thing you will feel is shock and disappointment. Fortunately, orchestras have create a solution (for us, the DSO specifically).
If you are a college student, the DSO has created an incredible program called 'Soundcard'.Essentially it unlocks the entire (yes, entire) concert season for you to enjoy.I would understand that being only you having the unlocked season could get lonely, but the DSO was clever and created the program so that you may bring one guest. Think about it – this could be a really bougie date for a fraction of the price.
So, what is the price? $200? $150? $75? None of the above. The membership costs only $25.What other event of this caliber will you be able to enjoy for such a low price? To put it in perspective, if you wanted to go to one (singular) concert, you could pay anywhere from $40-$200 depending on your seats. With the Soundcard, you're already getting a discounted ticket price from the already cheapest ticket. So, even if you only use it once you're still getting your money's worth. Imagine if you went to more than one concert how low the actual ticket price would be?
Other perks of this membership include bringing a guest (Thursdays only or if enough rewards are accumulated).Imagine having a first date here: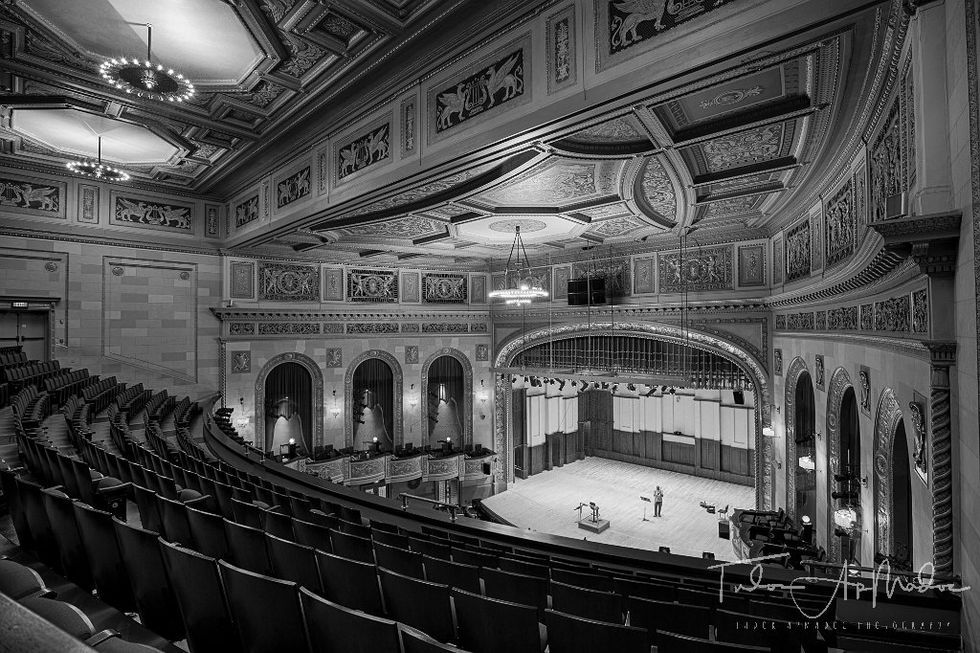 Some people even have weddings here, but that's only if the first date goes well.
Above having the Soundcard membership available to students, the DSO also provides other memberships including the 37eleven club. Essentially you pay $37 (currently prorated for $20 if you act fast) and unlock the entire season for $11 per concert. You're even allowed to purchase two tickets which would cost $22 instead of the minimum of $80 which would allow you to bring a guest or just take up two seats. This membership has a few more perks than the Soundcard membership because it also includes free drink and beverage, choice of the best seats available, and after parties.
Beyond this, the DSO also offers season memberships and an educational concert series where tickets for these events are only $6. The educational concert series is geared towards teachers and parents to get children influenced by classical music. This year, the DSO is highlighting topics like emotions, science, and more.
If none of this seems accessible imagine all of the colleges and universities just in Southeast Michigan that would love to have you hear their music. Below are links for more information and concert season schedules for the DSO, University of Michigan, Eastern Michigan University, and Wayne State University
Links:
University of Michigan Event Calendar
Eastern Michigan University Event Calendar