Everyone has their own preferred way of expressing and receiving love.
There are five main love languages when it comes to receiving and giving affection. Relationships, intimate or otherwise, are built on a myriad of factors. One of those factors being how you emotionally fulfill the needs of your partner. This could be something as simple as holding their hand while walking down the street, or bringing them a cup of coffee to show you were thinking of them.

Here are five ways that people speak and understand their own desired love language...
1. Words of affirmation
If this is your love language, you probably feel most cared for when your partner is open and expressive with you. One way to express emotion is to use words that build up your partner as well as yourself. You love when your partner is honest with how they feel about you, and especially when they show that there's action behind their words.
You love written words just as much as spoken words. Sometimes, something as simple as receiving a sweet note from your partner could brighten your day.
In your partner telling you how wonderful they think you are, and how much they appreciate you, you feel especially cared for. Verbal compliments, or words of appreciation are powerful communicators of love.


2. Quality time
This love language is about spending time together, while being fully present and engaged in the activity at hand, no matter how trivial. This means giving your partner your undivided attention, and I don't mean sitting on the couch watching television.
When you spend time doing mindless tasks, or something that requires most of your attention — you're not paying attention to each other. It could mean taking a walk, just the two of you, or going out to eat at a trendy restaurant.
Quality time means putting away your phone, turning off that game of Fortnite, and spending genuine time together. It means getting lost in conversation and rediscovering why you found each other attractive or interesting to begin with.
Time is a precious commodity, it's important to use it well.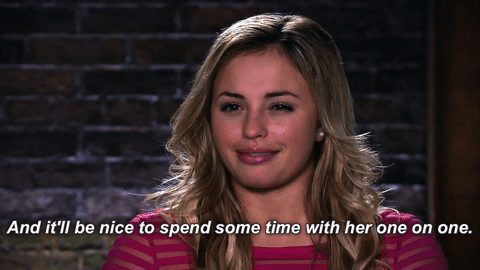 3. Receiving gifts
Those whose love language is receiving isn't so much material, but more emotional. A gift is something you can hold in your hand and say, "Look, he was thinking of me today," or, "She remembered I wanted that for my birthday."
To give someone a gift requires thought and preparation. It could be an act so simple as remembering her favorite candy at the movies, or knowing how he likes his coffee. To those whose way of expressing affection is receiving, the gift itself becomes a symbol of the thought put into it, regardless of the cost.
It is the thought expressed through the thoughtfulness of the gift and as an expression of love.


4. Acts of service
Imagine your boyfriend knew you had a busy week ahead of you, so he filled up the gas tank in your car so you didn't have to. If this is your primary love language, this action will come across romantic and attractive.
Consider actions such as cooking a meal, plugging in their phone if they forget, or picking up flowers on the way to your house. Those acts may seem small, but knowing that your partner did something so considerate without expecting anything in return, odds are you'll feel special and adored.
You feel the strongest in your relationship when your partner shows you his feelings more than he tells you. A gift requires thought, planning, time, effort and energy, regardless of size or cost.
If done with a positive spirit and the genuine intention, they are expressions of love wrapped up in whatever shape or form it comes in.


5. Physical touch
If your primary love language is physical touch, this goes far beyond the bedroom. Public displays of affection such as holding hands, extended graizes and hugs communicate care. Physical accessibility is vital for those who crave touch, while neglect and abuse can prove to be unforgivable and irreparable.
A gentle embrace during a hard time is just the encouragement you need to strengthen your day. Physical touch is a powerful vehicle for communicating. Holding hands, kissing, embracing and sex are ways of communicating emotional love.
For some, physical touch is their primary love language. Without it, they feel unloved and uncared for. With it, their emotional tank is filled, and they feel secure in the love of their partner.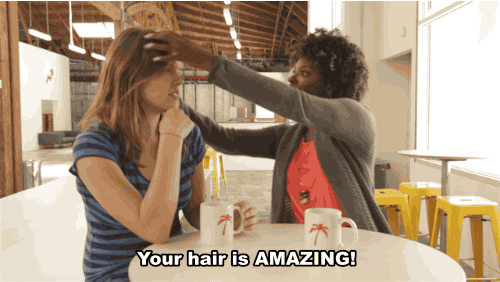 How do I figure out my love language?
Your upbringing can influence the way you give and receive love, as well as the way your parents expressed love growing up.
When you want to show someone you care about them, what thought comes to mind? Your most basic instincts can show your primary love language.
Painful past experiences can also explain your preference in behaviors. If someone you previously trusted hurt you in a deep way, or failed to express their love for you in a positive way, it may not have been that they didn't care about you, but rather you weren't being loved in an effective way for you.
Cover Image Credit: personal